Travelling with your friends is a lot of fun. Being in a different country together, eating different foods, exploring unfamiliar places with only each other to rely on – it's one of those experiences that'll definitely strengthen (or destroy) your friendship. Nonetheless, you can't deny that some of the best and most memorable trips are the ones you take with your friends, especially your BFFs!
If you're in a dilemma on where to head to for your next BFF getaway, we've got you covered. These cities are all located in Asia, showing how you really don't have to go too far from home to have lots of fun!
1. Tokyo, Japan
Go on a food adventure with your BFFs to hunt down the best ramen! Every corner you turn, there's going to be one ramen restaurant (or more) inviting you to take a seat inside. Each bowl of ramen you order is going to taste different from the last one, so try as many as you can during your time in Tokyo – everyone is bound to find one that'll be their favourite. You can also try Chanko Nabe (Sumo Stew), a traditional dish that Sumo wrestlers actually eat.
With shopping districts like Shibuya, Harajuku, Shinjuku and Ginza, there are plenty of things to see, buy and eat at each of these locations. Do you hear the shopaholics in your group rejoicing? After all, what's a BFF getaway without some retail therapy! Each district is also relatively large in size, so dedicating only a day (or two) will definitely not be enough to scour all of them. Here's a tip: these shopping districts are also popular shopping destinations among locals, so try to avoid going there on weekends because they're going to be extremely packed! And once you're done with all that shopping, make sure you head to an onsen (Japanese hot spring) to ease those overworked muscles.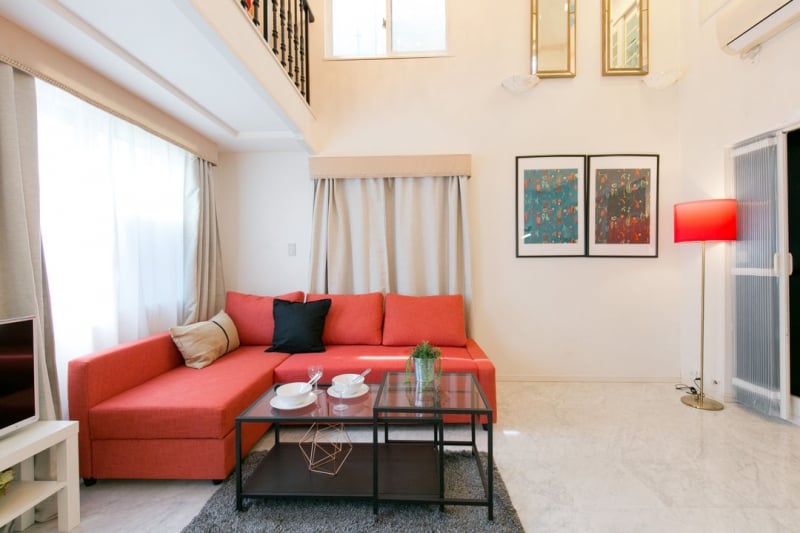 Make the most out of your time in Tokyo when you stay in this European-style penthouse. Located near the Hatagaya Station on the Keio New Line, you'll be able to get to the shopping districts of Shinjuku and Shibuya within minutes! Accommodating up to 13 people, this elegant penthouse is the perfect place to stay for big groups of friends, a.k.a. your BFF squad. Fitted with air-conditioning, a kitchen, a washer/dryer and WiFi, you basically have everything you ever need at home while on vacation! Book this vacation rental on HomeAway now and enjoy 8% off your booking when you use the promo code <SAVE8>!
BOOK YOUR TOKYO STAY WITH HOMEAWAY NOW!
2. Kyoto, Japan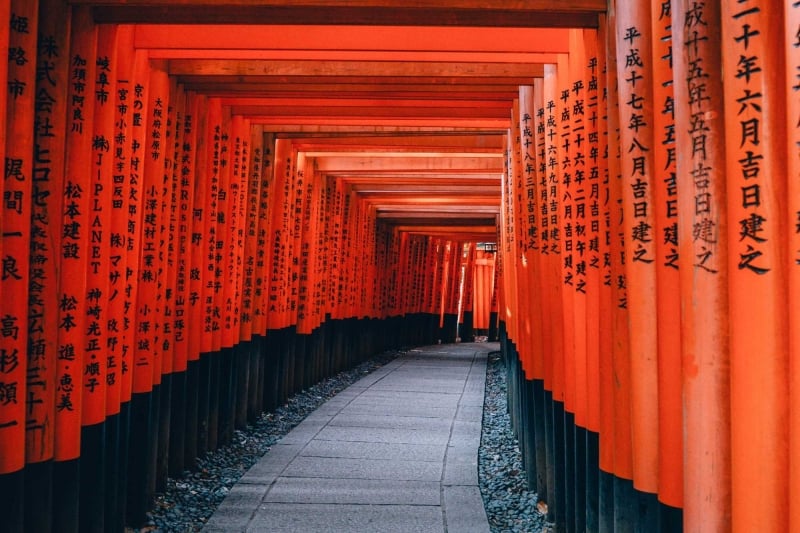 No trip to Kyoto would suffice without stopping by Kyoto's iconic Fushimi Inari-taisha shrine for some instagram-worthy photos! With its bright vermillion gates that lead trails towards the wooded forests of sacred Mount Inari, your hike to explore the mountain trails and beyond will be nothing short of beautiful.
After visiting the Fushimi Inari Shrine itself, you can stop by to visit the multiple smaller shrines along the trails, and indulge in the region's delicacies such as Inari Sushi and Kitsune Udon.
After you're done with shrine hopping, why not go all out and have a mini photoshoot in the city area, whilst donning a gorgeous kimono (Japanese traditional costume), no less? As you explore the enchanting city, pose for photos with its historically priceless structures, which can be found at every corner. Tons of shops have Kimono rentals too, so don't worry about not being able to get your hands on them!
While you're at it, don't forget to have a Matcha soft-serve too! Kyoto just so happens to be home to the city of Uji, which is famous for producing this delectable treat. From Matcha parfaits to Matcha shaved ice, Mochi and even pancakes, you and your girlfriends will be utterly spoilt for choice!

Experience utmost comfort during your vacation in Kyoto when you choose this traditional Japanese townhouse as your accommodation! This 150-year-old property is a refreshing blend of old and new, with modern touches to make your feel right at home. With five beds, a hot tub, WiFi and a heating system, this place is ideal for seven people. There's also a beautiful stone garden right on the property – for those moments when you just need to take a breath of fresh air. Have we got your attention yet? Book this vacation rental on HomeAway right away and enjoy an additional 8% off your booking when you use the promo code <SAVE8>!
GET 8% OFF YOUR KYOTO STAY WITH HOMEAWAY NOW!
3. Osaka, Japan
Scream your lungs out at Universal Studios Japan! Disclaimer: with many attractions to get your heartbeat racing, a day here might just not be enough. And if there are any Potterheads in your group of friends, they'd be thrilled to hear that Universal Studios Japan also houses The Wizarding World of Harry Potter. Grab a butterbeer, cast a few spells, and live the dream of being a student at Hogwarts – even if it's just for a day.
If you're a self-proclaimed foodie or if you just really love instant noodles, your group has to make a stop at the Momofuku Ando Instant Ramen Museum – the birthplace of the very first type of instant noodles, the Chicken Ramen. It is a cup noodle museum that'll take you through the history of cup noodles, complete with a Instant Noodles Tunnel that showcases about 800 different packagings of flavours that have been created ever since the first instant noodle. Psst… You can even make your very own instant noodles here!
Make your way to Dotonbori next, where you can see the iconic Glico Man sign that has been there for over 70 years (we heard that it's a really popular selfie spot for tourists!). Here, there are a whole lot of restaurants serving up authentic local food for you to indulge in. Osaka is also where Takoyaki (a ball-shaped Japanese snack with various fillings) originated from, so Dotonbori is probably one of the places that you can get one of the most authentic tastings. Don't miss out on this gastronomic experience!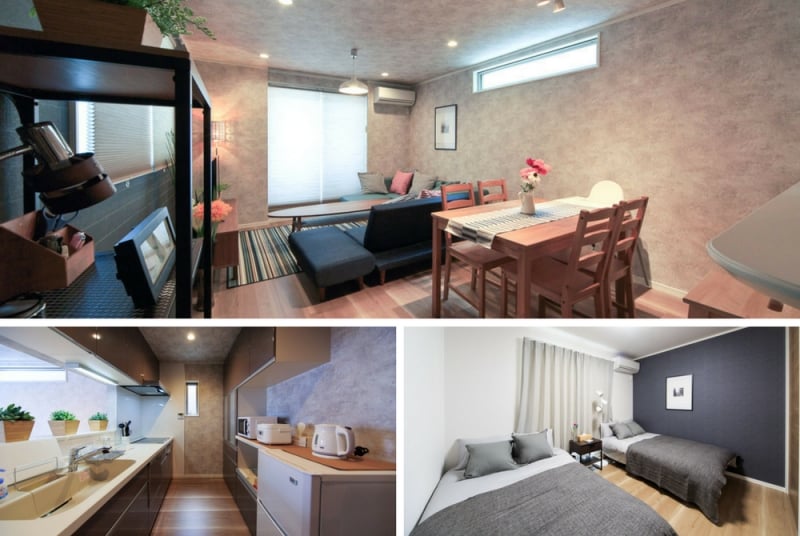 Retreat to this chic three-storey home after your adventures in Osaka for some well-deserved rest with your BFFs! The house can fit up to 15 people (yes, 15!), with more than enough room for all of you to have your own personal space. That being said, there are also common areas (living and dining areas) for you to have those heart-to-heart talks late into the night. Situated just a five-minute walk away from Kishinosato-Tamade Station, getting around is made super easy when you stay here. If this property has caught your eye, make sure you book it on HomeAway now before it gets snagged up by someone else. Don't forget to use the promo code <SAVE8> to save 8% on your booking!
LOCK IN YOUR STAY WITH HOMEAWAY NOW!
4. Bangkok, Thailand
Markets are quite the big thing in Bangkok. The Thai capital boasts plenty of night markets and floating markets, and if you don't visit a single market during your time here… Can you really say that you've been to Bangkok?! While night markets are where you can get apparel and street food for cheap, floating markets are surely an experience not to be missed if you're looking for a glimpse into the local culture. And after all that walking, eating and shopping, what you need might just be a Thai massage to relieve those aching muscles!
The animal café trend has been gaining popularity around the globe, and Thailand has also jumped on the bandwagon. In Bangkok alone, there are loads of animal cafés waiting for you to patronise, from dog cafés and cat cafés to rabbit cafés and even those with different animals. Get your cameras ready, because you and your friends definitely wouldn't be able to resist how cute these animals are!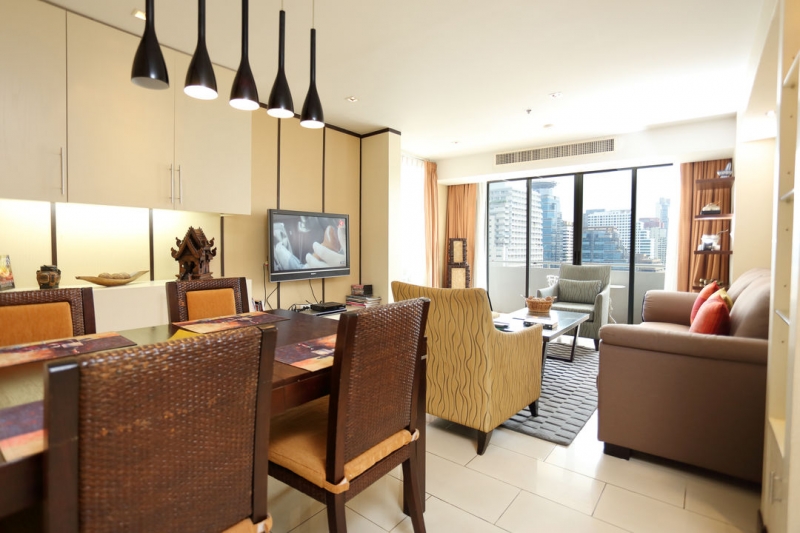 This modern two-bedroom apartment located right in central Bangkok is THE place to stay if you're looking for convenience and comfort. Apart from having a fully-fitted kitchen, a washer/dryer and high-speed WiFi, there's also a gym, sauna rooms and a pool free for you to use. And if your squad doesn't want to squeeze with other commuters on public transport, the property provides car rental (with driver, if you require) to make travelling around a whole lot easier! Don't wait any longer – book this vacation rental on HomeAway immediately and enjoy 8% off your booking when you use the promo code <SAVE8>.
BOOK YOUR BANGKOK STAY WITH HOMEAWAY NOW!
5. Taipei, Taiwan
There's only one word to describe Taipei's night market scene: amazing. Stall after stall selling delectable food that'll make you drool (think: cheese potato, fried chicken, oyster omelette and many others), there's no way you'll be feeling peckish after a visit to one of these night markets. Shilin Night Market, Ningxia Night Market, Raohe Night Market, and the list goes on and on.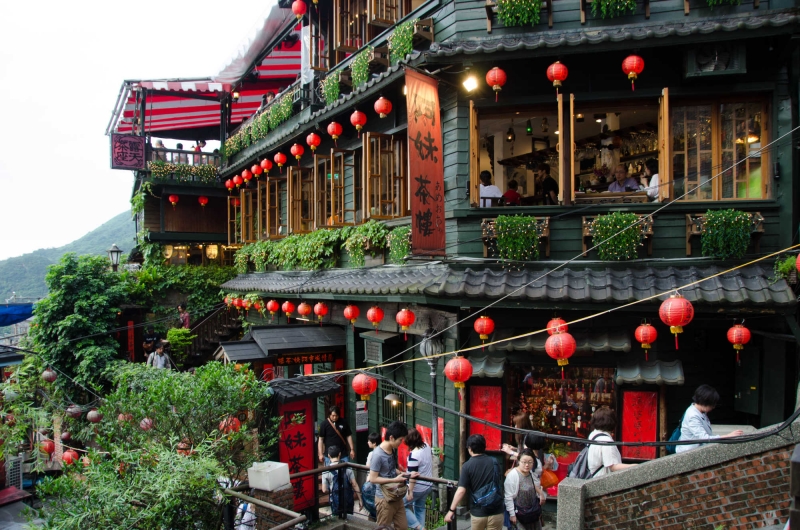 While you're visiting Taipei, you can also take day trips to Jiufen and Shifen – two popular places that tourists usually flock to. Jiufen is often referred to as 'the real-life Spirited Away' because of the fact that the popular Miyazaki film was actually inspired by the town itself! Imagine yourself as one of the characters and have a photoshoot while you trudge your way through this beautiful mountain town, with a peanut ice-cream in hand (a must-try!).
There's a popular belief that writing your wishes on a sky lantern and releasing them into the air will make your wishes come true. Join in on the fun at Shifen, where many shops offering this service line both sides of the train tracks. Another thing you can do when you're in Shifen is to make your way to the Shifen Waterfall – a waterfall widely considered the most scenic in all of Taiwan that it has been nicknamed the Little Niagara Falls of Taiwan!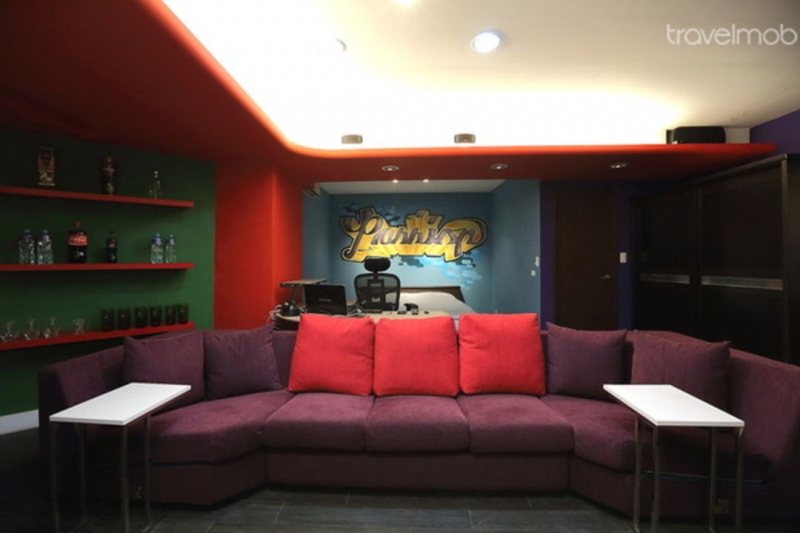 If you're looking for a cosy apartment for two people (i.e. your bestie and you), this stylishly-designed home will do just the trick. Equipped with a California King size bed, a custom-made couch in the large living room area, internet connection and a 50" LCD TV, this apartment has all the basic necessities to make it feel just like home. It's also centrally located, which means getting around is going to be a total breeze. Book this vacation rental now on HomeAway and use the promo code <SAVE8> to enjoy an extra 8% off your booking!
STAY IN STYLE WITH HOMEAWAY NOW!
6. Seoul, Korea
Home to a myriad of beauty and clothing brands, it's clear as day that Seoul would be a shopaholic's top choice when it comes to a holiday vacation. With places like Myeongdong, Dongdaemun, Ewha Woman's University area and so on, rest assured that you'll certainly be guaranteed your shopping fix here. After all that shopping, be sure you also try the chicken and beer combination to fill those hungry tummies once you get back to your accommodation – a quintessential local experience you just have to try!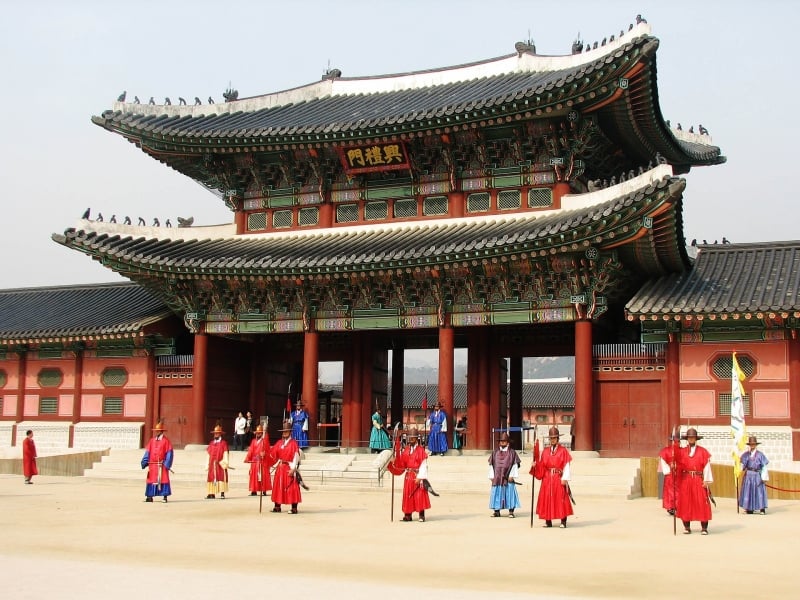 Delve deeper into the Korean culture with a visit to Gyeongbokgung Palace. While you have to pay an admission fee to enter the palace, you can enter for free if you're dressed in a Hanbok (Korean traditional costume)! So, go rent a Hanbok together with your friends and explore the palace while looking super glam in photos. Sounds like the perfect plan to learn more about the Korean culture, no?

When in Seoul, this spacious private terrace house is an excellent place to stay. With two queen beds, a washing machine, a refrigerator and other kitchen supplies, this apartment is all you need on a vacation, and more! On top of an expansive living area, there's also a private terrace perfect for lounging on those stay-in nights when you just want to have chicken and beer. Sound like a great place to stay, doesn't it? Save 8% on your booking when you book this vacation rental on HomeAway – just use the promo code <SAVE8>!
ENJOY 8% OFF YOUR STAY WITH HOMEAWAY HERE!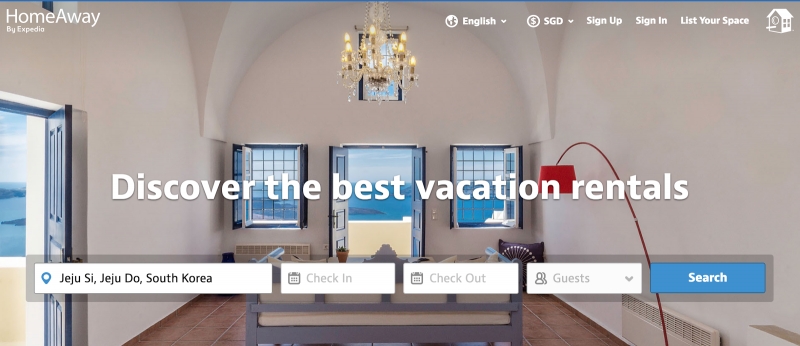 Planning to have a getaway with your BFFs soon? This list of six cities has you covered! Decided on a location, booked those flight tickets but find yourselves having a headache over which hotel you should book? Too small, too inaccessible, too expensive and zero personal space? We hear you. That's why we suggest staying in a HomeAway vacation rental! Designed to give you more privacy and control over your accommodation, HomeAway properties will help you feel at home even when you're miles away.
Slowly browse through the plethora of listings before you make a decision – take your time and pick the home that's most suited for you and your friends. There's no need to rush through the process because we all know how important it is to have a good accommodation to retreat to after a long day of exploring. Most of these homes come fitted with the basic facilities you can find back home – a washer/dryer, a fully-functional kitchen among many others – all at extremely affordable prices. They also offer common areas that a regular hotel room usually lacks, so you don't skip out on spending precious time together while on vacation. After all, the purpose of going on a vacation together is to spend more time with each other and bond, right?
CHOOSE YOUR HOMEAWAY STAY NOW!
So, it's time to switch those overly-priced hotels for these value-for-money homes that you can feel completely comfortable in. Book your favourite one on HomeAway now and get ready for a fun-filled holiday with your BFFs! Make sure you key in the promo code <SAVE8> so as to enjoy an extra 8% off your booking. Until then, stay safe and we hope you have the time of your lives!
---
Brought to you by HomeAway.