In one corner, you have Seoul; the capital of South Korea, a latent hive of energy and the quintessential South Korean destination. In the other corner, you have Busan; charming port metropolis, beach getaway and the second-biggest city in the country. These two cities sit on almost opposite ends of the country – Seoul is a mere 56km from South Korea's northern neighbour, while Busan is at the tip of the south-east coast, only a short hop away from Japan. How then, should you get from one to the other if you want to experience the best of both these Korean cities? Keep reading to find out.
Train
Perhaps the most efficient method of travel between Seoul and Busan is the KTX, or Korea Train eXpress; Korea's high-speed rail link that connects various cities. The Seoul-Busan line is one of four lines (also known as the Gyeongbu Line) that run throughout the country. It's worth noting that the KTX lines generally all run north to south, with hardly any lines running east to west.
The departure point in Seoul is Seoul Station, while the Busan Station in Nampo-dong is the arrival and departure point for the 350-km/hr KTX in Busan. On the train, you have three tiers to choose from: First Class, Economy, and Standing / Non-reserved. If you don't manage to book a seated Economy ticket in time, then you'll be allocated a Standing ticket in one of the Economy cars.
At this point, you're probably wondering how long it's going to take you. Within 2.5 hours of leaving Seoul, you'll be in Busan. It's a comfortable, relaxing way to travel between the two cities. Tickets are available for purchase at the stations, on the KTX website, or via travel agents, with bookings closing an hour before the train's departure. The cost for an Economy ticket is just shy of KRW60,000 (KRW59,800 to be exact), while a First Class ticket will run you KRW83,700.
Besides the KTX, there are also the ITX and Mugunghwa trains which serve the Gyeongbu Line, but these are slower, taking up to 5 hours.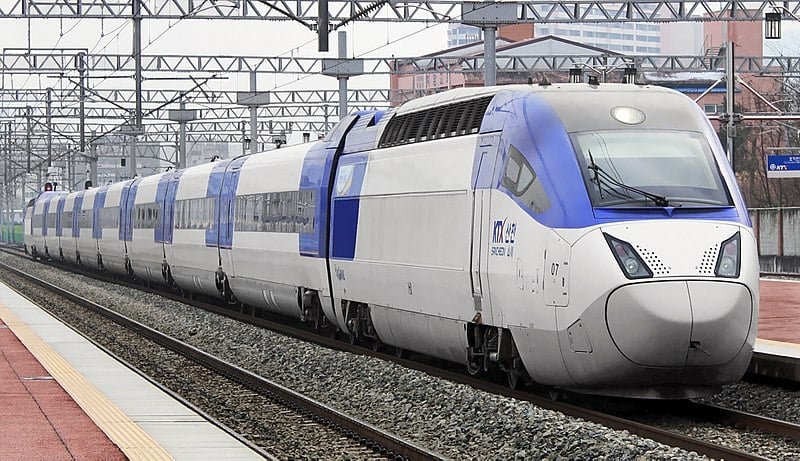 Plane
In a close second is the short-haul flight between Seoul's two airports (Incheon and Gimpo) and Gimhae Airport in Busan. It'll take you just over an hour by plane, but factor in check-in times, security, disembarking, getting to the airport, and it's closer to three hours. Korean Air and Jeju Air are the two main carriers serving this route, with more than 13 flights daily, generally on the hour from 7am. Single trips start from about KRW80,000 between the two cities, and both Seoul and Busan's airports are served by metro links that connect them to the city districts. Keep an eye out for spot flight deals, however, as prices can dip as low as KRW75,000 for return tickets.
On the whole, while you might possibly save a few minutes by flying, we think that saving a few thousand won and seeing the Korean countryside is a much better way to commute between Seoul and Busan.
Bus
The Korean intercity bus system is the de facto mode of public transport for many residents, especially in cities and towns which perhaps aren't served by train lines. The whole network works like a well-oiled machine, with busses between major hubs generally departing every 15 to 20 minutes. This makes travelling by bus a fantastic option if you've left your booking for the last minute, or train tickets are sold out. Busses to Busan depart from Seoul's Express Bus Terminal in Seocho-gu, with tickets starting from KRW30,000 for an economy seat. Premium tickets are slightly pricier, and there's also a luxury bus replete with all the creature comforts you could think of. You'll arrive at Busan's Central Bus Terminal which is a short walk to the metro line, connecting you to various parts of the city.
These express busses do take slightly longer, however, with travel times hovering around 4 hours, depending on traffic. Nonetheless, they're a great option if you're looking for a cheap and efficient way not just to get between Seoul and Busan, but to travel South Korea at large.
Car
With public transport infrastructure that trumps most other countries, a car might not be your first option if you're looking to travel South Korea. If, however, you do choose to splurge on renting the latest Korean automobile, you'll probably make it to Seoul quicker than any of the other methods listed here (bar flying). It can pan out to be the most expensive option, but if you need to be fully independent and want to stop along the way, then a car might be best for you.
Car hire prices start from $40 per day, but bear in mind that you will need to present identification, a credit card, International Driving Permit (IDP), as well as pay a deposit upfront. Some car rental companies require both an IDP and a local driver's license (i.e. the drivers license issued in your home country), so you're best off checking the requirements of the rental agency you'd like to use in advance.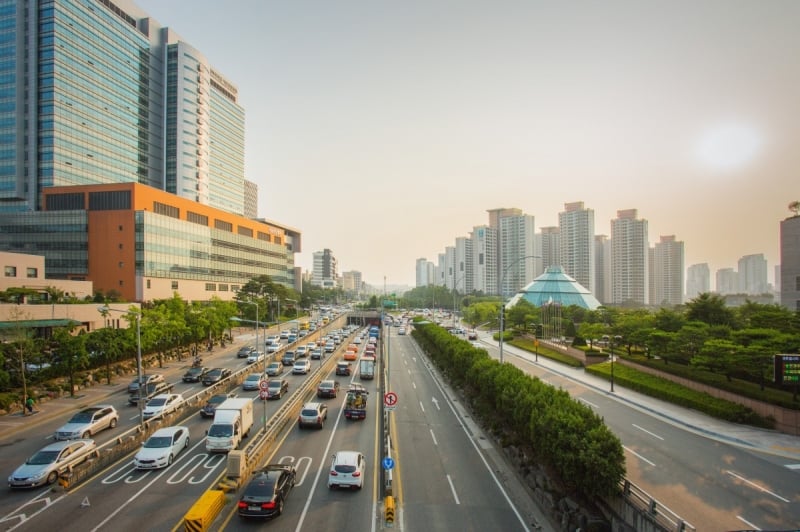 These four options are all guaranteed to get you from one end of South Korea to other. All that's left for you to do is roll the dice and decide which one you're going to choose!