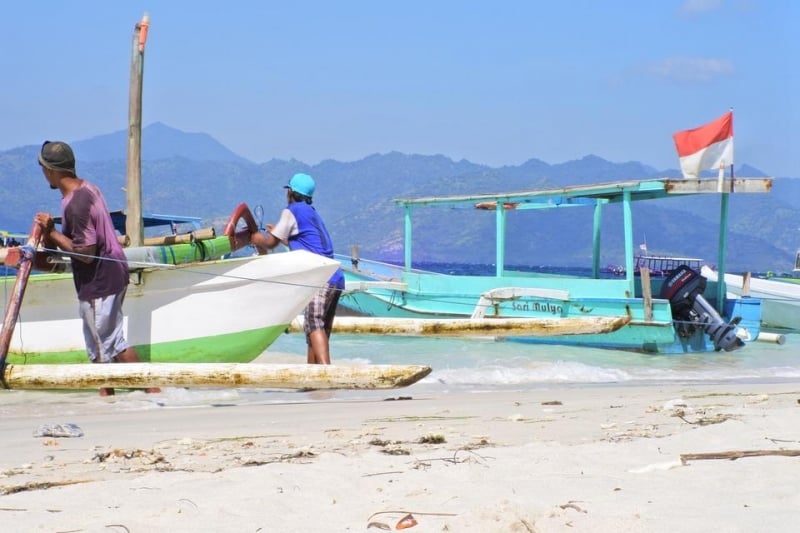 On some trips you expect to find adventure or a never-ending feast, but sometimes, you're just looking forward to a laidback holiday set in some far-off destination. Lombok could be that dreamy, laid-back destination. This Indonesian island east of Bali is known for its beaches and surfing spots (as well as other attractions like the motor-vehicle-free Gili islands).
Here's a 3D2N guide for a laid-back getaway on this charming island.
Day 1 – Serene beaches to get the chill vibes pumping
On the far south-eastern shore of this magical island lies a beach that's straight out of a postcard. It's called the Pink Beach (Tangsi Beach) and it's one of the very few pink sand beaches in the world. Interestingly, Indonesia boasts two of these beautiful pink beaches (one of which is on Lombok's neighbour island – Flores). Dead red coral fragments brought on by the waves blend together with white sand, which gives it its glorious pink tint. Worth seeing!
For yet another beach that's just drop dead gorgeous and not as packed as the ones in Bali, head on over to Selong Belanak Beach, which can be found South of Lombok, with its shores stretching far along a crescent bay. It's authentic eye candy and a top contender for a soothing day of relaxation. There are stalls that sell fresh coconuts and even surfboards for rent if you're feeling a little adventurous.
The sun's setting and your tummy's starting to nag. Hey, not a problem! Head on over to Ashtari Kuta for a lavish dinner while feasting your eyes on the magnificent views that this eatery offers. Propped on a hill that overlooks the bay of Kura, Lombok, Ashtari is the perfect hangout for late afternoons or evenings when all you want to do is kick-back in style and chill.
Day 2 – A slow and easy adventure
It'll be a shame to visit such a great destination and not experience some of the island-hopping opportunities on offer. The Sekotong Island chain is definitely worth checking out – they are relatively quaint segments of land filled with beautiful sandy beaches, surrounded by captivating coral reefs. You could snorkel too if you want to get a glimpse of raw nature at its finest below the clear waters.
While you're at it, drop by the renowned Gili Islands, a group of three tiny islands that make up sandy beaches fringed by palm trees and offshore coral reefs. The smallest island of Gili Meno features swimming turtles that can often be seen at Turtle Point while a large sunken ship sits at Wreck Point near Mentigi Beach on the largest island; Gili Trawangan.
Stop by for some chow at Warung Bobby – a thriving food stall located along the shopping street of Kuta beach. It's usually filled with people so get ready to hunt for a seat but look at it as all being worth it once you get to sink your teeth into their signature dish; Wood Fire Oven Pizza (which people claim is better than many of the local delights surrounding the eatery).
Day 3 – Something a little different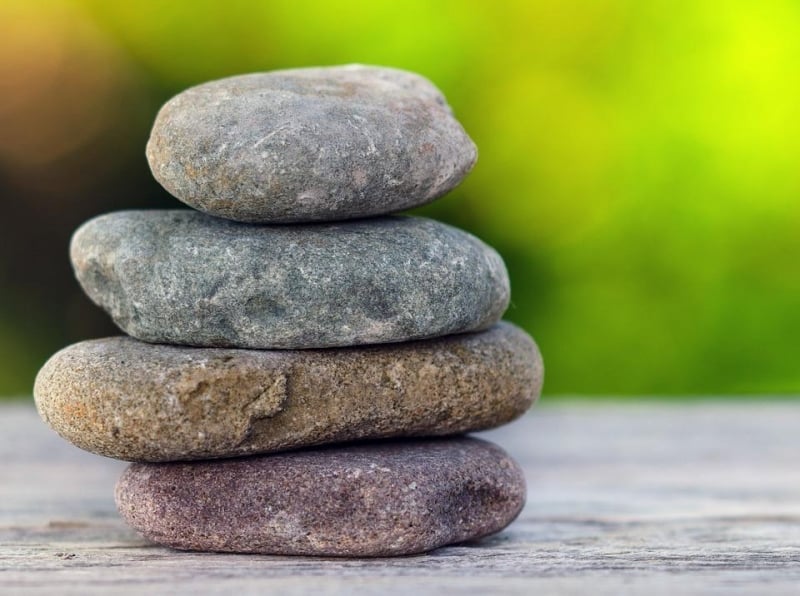 Ever heard of a Sasaknese Massage? If you haven't, now's the time to try new things. This traditional art is based on pressure points and ancient healing movements to help strengthen the body. It may hurt a little more than your typical massage but that feeling of reinvigoration after the ordeal can be well worth the pain.
The Narmada water park is a historical landmark that was constructed in 1727 by King Anak Agung Gede Ngurah Karang Asem. With lovely cultivated gardens and an elegant natural spring, this park is a spiritual retreat for Hindus and represents the summit of Mount Rinjani (a Lombok Mountain and the highest point on the island). There aren't too many historical focal points in Lombok so appreciate this one while you're here.
Just opposite the airport right by the roundabout, Rumah Makan Cahaya receives locals, travellers and air cabin crew members in droves for the eatery's famous Ayam Taliwang – a unique and tasty chicken-based dish. It's super affordable too. The Es Jeruk with Coconut drink is also worth trying, as a delicious juice that's loved by many.
By the end of this 3D2N itinerary, you should be ready to leave Lombok feeling like a newborn baby. If rest and relaxation are what you came here for, look forward to finding it in this beautiful yet tranquil haven.