As of writing, Greece has 2,882 confirmed COVID-19 cases, with 1,374 recoveries and only 172 deaths. Based on their numbers, this beautiful country fared quite well in handling the pandemic compared to its European neighbours. But unfortunately, their economy still took a huge hit due to the decrease in air traffic and international travels brought about by the pandemic.
Last week though, the Hellenic government announced that they can start welcoming EU tourists again starting 1 July 2020; hotels and beaches, on the other hand, will reopen for locals starting 15 June 2020. 
As the number of COVID-19 cases continues to decrease in Greece, the country will welcome the selected tourists thus far: travellers from the Schengen zone, the European Union, and Israel. In line with this, only tourists from European countries which have low rates of virus infection will be welcomed, according to Greek Prime Minister Kyriakos Mitsotakis.
The prime minister also added that Greece's success in containing the virus served as a "passport of safety, credibility, and health" for the country. "We will win the economic battle just like we won the health one," he said in a statement.
Details on Greece's gradual reopening: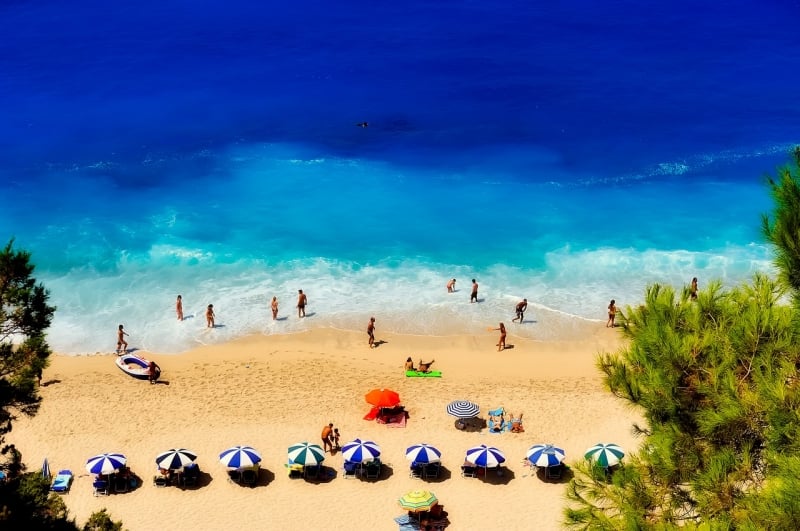 Greece is making travel cheaper by temporarily reducing VAT on transportation services such as plane, bus, and train journeys. 

Overseas travellers will not have to go through mandatory quarantine or take COVID-19 tests.

Travellers will be required to observe strict social distancing at airports.

All travellers must wear masks at the airports and aeroplanes.

They will also be asked to complete a health questionnaire before touring Greece.

The Hellenic government will increase healthcare capacity and facilities in popular tourist destinations. 

The prime minister will release a series of measures for transportation for companies under the hospitality and travel sector.
Greece's health authorities have also been consulted and they support the government's plan to open the country to foreign tourists again. The reopening date, however, is still subject to change depending on the local developments regarding the pandemic. So far though, the country's health authorities agree that their nation's progress is very encouraging. 
Also read: 7 Tips for Exploring Greece on A Budget
Let's hope Greece continues to beat the COVID-19 pandemic as they work to revive their tourism and economy in the months to come. And fingers crossed that our own countries will soon be part of their list of selected nations allowed entry in their paradisical destination!
---
News mainly sourced from Schengen Visa Info | Official Website