Now, when talking about Malaysia, probably the first things that pop into your head are the Petronas Twin Towers, the red buildings of Malacca, glorious food and maybe a few islands here and there.

But what you probably DIDN'T know is that Malaysia is one of the best places in the world to watch the stars. Like, for real. Wait, wait, hear me out. Because of the country's position on the Equator (that's the red line which goes around the middle part of the Earth in our Geography textbooks), Malaysia is actually in prime position to watch the stars of both the Northern and Southern skies.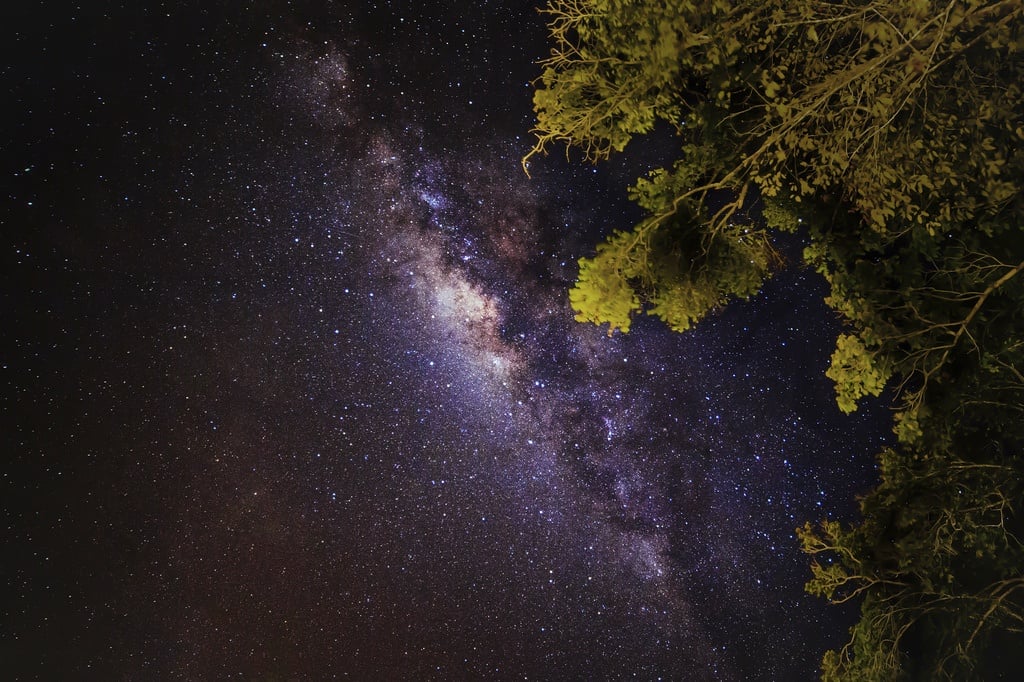 Image credit: Udipta Basumatari
Interested to bring your kids for a fun outdoor excursion under the night sky? Or maybe you're already thinking of bringing that special someone to an experience you'll both cherish for a long time? Look no further, for here are 9 places to stargaze in Malaysia that will leave you star-struck. Pun intended.
1. Canada Hill (Miri, Sarawak)

Image credit: BOK EH
Despite its name, the hill is found in Miri, Sarawak in East Malaysia. It is a historical landmark in which oil was first struck in the area. But obviously it's not just an oil well. Canada Hill is a popular tourist spot which features magnificent views of the city and of the sea. The hike up any of the hills is far from difficult and if you're patient enough to wait for nightfall, offers spectacular views of the starry night sky. That is, of course, subject to weather conditions.
2. Perhentian Island (Terengganu)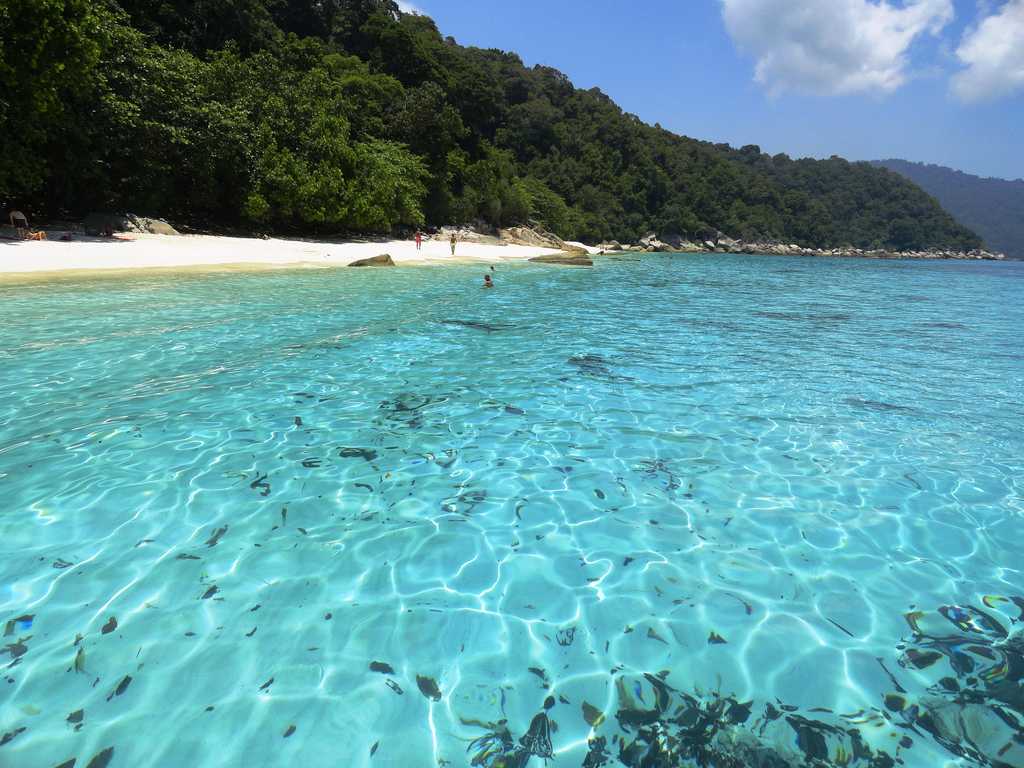 Image credit: Achilli Family l  Journeys
Malaysia is home to many, many islands and beautiful beaches and many of them are good spots for stargazing. There's Gertak Sanggul beach in Penang which is a very popular stargazing spot and other beaches like Redang or Langkawi. But Perhentian Island is by far the crescendo of the lot. Far away from city lights and nestled in a serene environment, being on Perhentian Island as the sun sets and moon rises means you'll be able to watch the stars shine clearly with minimal distraction. So pristine is the location that it is said that it's possible to even see the Milky Way and star trails from the island!
Also read: 12 Best Places in the World to Go Stargazing
3. Kuala Kubu Bharu (Selangor)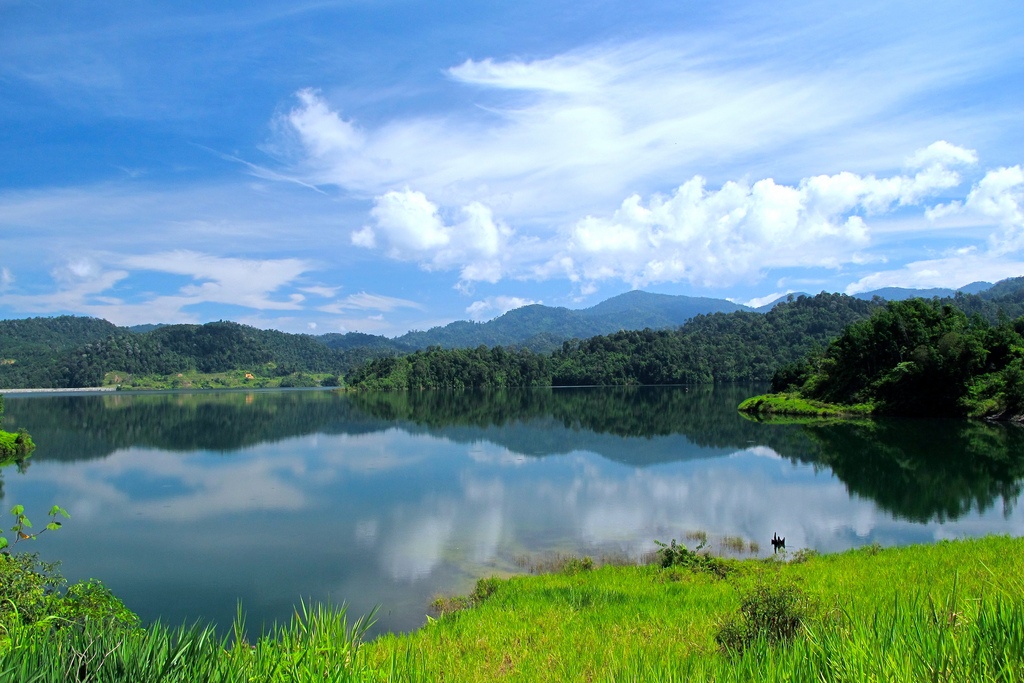 Image credit: Amelia Prayoga
Kuala Kubu Bharu (or KKB) is situated on top of a hill in Hulu Selangor. The original town was destroyed by a flood in 1883, hence the reason it's called Kuala Kubu Bharu (or Baru, meaning 'new' in Malay). Despite having been rebuilt after the flood, KKB retains most of its traditional charms from the colonial area, with quaint shophouses, temples and monuments which link the town back to its historical roots. Within the town of KKB is a broken dam (which caused the 1883 flood in the first place) with clear water and beautiful scenery. It is also here where you will be able to admire the starry artistry of the night sky in an area where there is little to no light pollution.
4.Wind Paradise Resort (Kundasang, Sabah)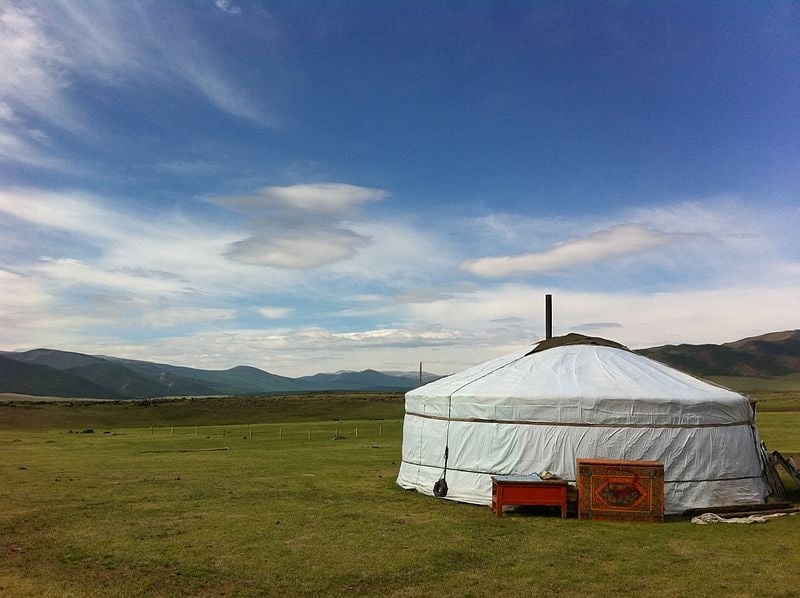 Image credit: P. Lechien
This next spot on the list is not so much a tourist location as it is a place of accommodation. And quite a unique one as well. The Wind Paradise Resort in Kundasang, Sabah allows guests to stay in traditional Mongolian Yurts and enjoy an escape from the hustle and bustle of city life. While it is a unique and scenic place in the day, it is at night when the resort is at its most enchanting. Fueled by nothing by low-glowing lights, the resort is a perfect place for stargazing in Kundasang and is actually listed as one of the main activities there.
5. Ulu Yam (Selangor)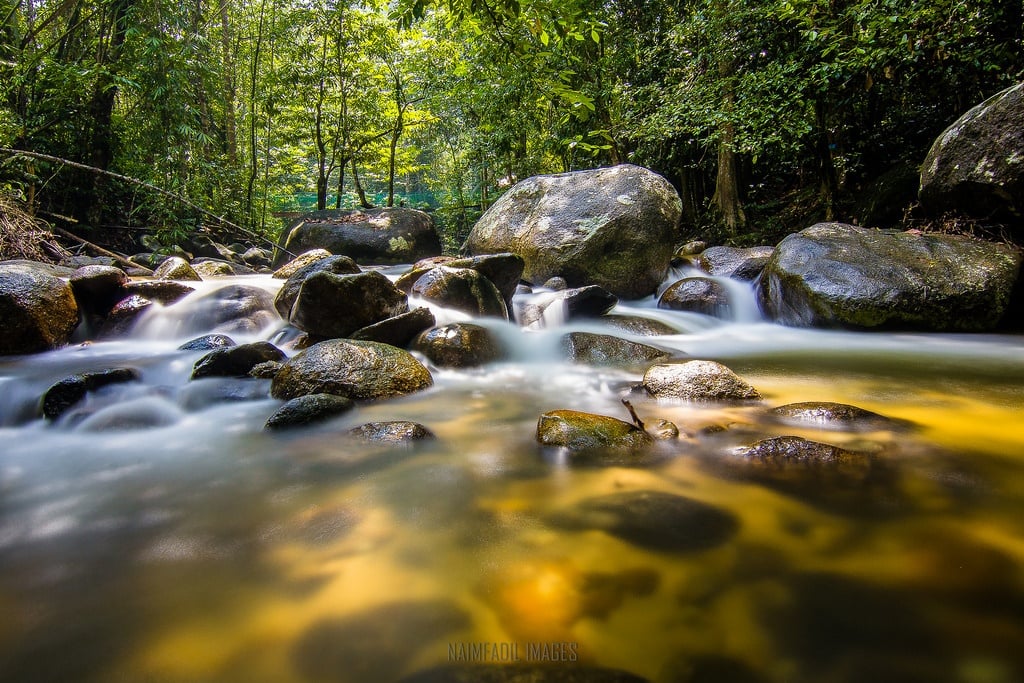 Image credit: naIm FadIl
Ulu Yam is a little town in Selangor most popular for its specialty dish, lor mee, which is noodles in thick gravy, usually made of soya sauce. In the past, Ulu Yam was designated as a communist hotspot but nowadays it is mainly a stopover for travellers on their way to Genting Highlands. But of course, it wouldn't be on this list if it weren't a good spot for watching the stars. Ulu Yam is blessed with an abundance of natural surroundings and scenic locations. It is here where you will find the Sungai Tua Recreational Forest (or Hutan Lipur Sungai Tua), which is a popular among locals. It is also one of the many places in Ulu Yam where you can just lie down and watch the constellations dazzle in the night sky.
Also read: 10 Cities in Asia with the Best Night Skylines
6. Penang National Park (Teluk Bahang, Penang)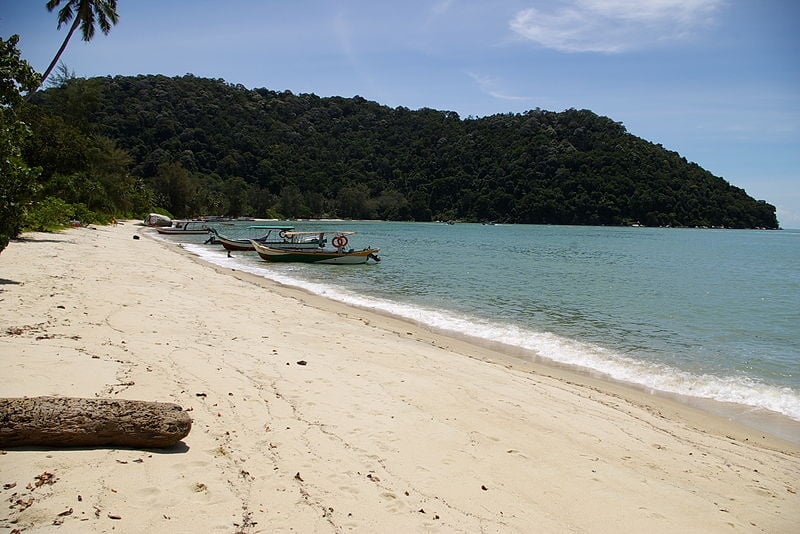 Image credit: Asiadetailfeed
In the northwestern point of Penang Island is the humble town of Teluk Bahang. Best known for attractions such as ESCAPE Adventure Park and the Penang Butterfly Farm, Teluk Bahang is also the entry point to the Penang National Park. It (the park) was formerly known as the Pantai Acheh Forest Reserve and is home to a wide variety of flora and fauna. The remote location is also home to many pristine beaches, some of which are far away from the blaring lights of the city. You…know where this is going, right? With so many remote locations and a serene ambience, the Penang National Park is another top location for astrology lovers to gather under the night sky and admire its brilliance.
7. Broga Hill (Selangor)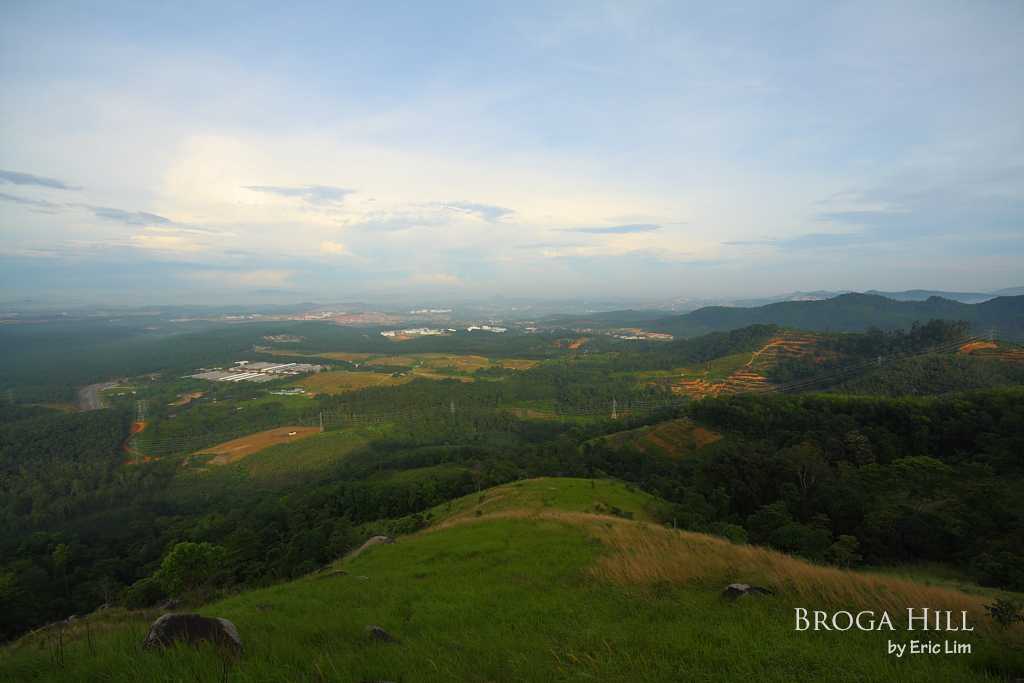 Image credit: Eric BC Lim
Wow, you'll have to excuse me for a moment here. You see, as a graduate from the University of Nottingham (the Malaysian campus is just a little up along the road from Broga Hill), this one hits close to home. While most people (usually students and locals from Broga Village) would hike up Broga Hill to catch the sunrise, what many people don't realise is that, on a clear night, the peak of Broga Hill is, in my slightly-biased opinion, one of the best places in the country to go stargazing. The air is fresh (but a little cold, so bring a sweater or something) and the location is quiet and peaceful. Sigh, it's also where I personally saw my very first meteor shower (December 2011) but I digress. Moving on!
8. Fraser's Hill (Pahang)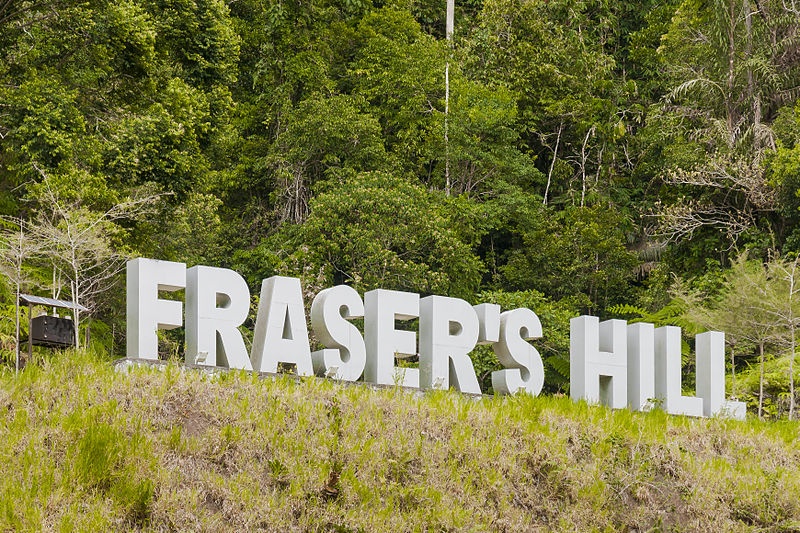 Image credit: CEphoto Uwe Aranas
Fraser's Hill in Pahang is probably the most well known location on this list for nature lovers and people who enjoy stargazing. It features many scenic hiking trails and an accessible waterfall, as well as a golf course. While Fraser's Hill is also a popular spot for bird-watching (that is not a typo, I really did mean bird-watching). the resorts on Fraser's Hill also make it an easy place to stay over until (or after) late night to go stargazing under the clear night sky. The hill's year-round spring weather make it even more attractive for visitors and is truly a haven of nature within Malaysia.
9. Your backyard…during Earth Hour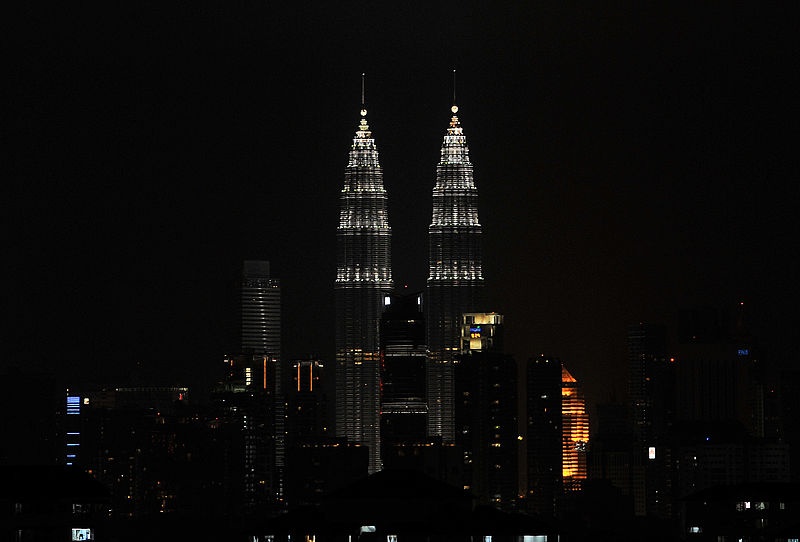 Image credit: Firdaus Latif
No, wait! Before you throw those rotten eggs at me for including this on the list, let's be real here. The reason why stargazing is becoming an increasingly rare and special activity is because it's getting more and more difficult to find a gorgeous star-sprinkled night sky. And that's because of all the light pollution in the cities (yes, light pollution is a thing). And of course, we need the lights at night for our own convenience, but it wouldn't hurt to switch them off once in awhile.
We have this thing called Earth Hour, you see, and although I'm sure some of us fully participate in its meaningful initiative, some do not. You like admiring the starry sky? When Earth Hour comes round next year, try getting everyone to switch off their lights. Then put down your iPhone, iPad, Note, Android or whatever, step outside your house and simply look up to the night sky. You'll be amazed by what you can see in nature when everything man-made distraction it turned off.
Also read: 21 Alluring Photos of Malaysia That are Sure to Bewitch Your Mind and Heart
So that's it from me for places to go stargazing in Malaysia. I'm sure I've missed some places out. After all, there are only so many places I can be at one particular time. Where do you like to go stargazing in Malaysia?
Wherever it is, it can't be denied that as long as you search for it, Malaysia has many, many beautiful locations to admire the stars and constellations.