Ahhh, it's holiday season again according to my (and most travellers') definition of a holiday i.e. anytime is a good time for a vacation. Well, if you are not convinced of my theory of take-a-break-whenever-you-need, take a look at these hidden gems in Malaysia that you probably didn't know you can travel to before today and think again.
Want to cure your wanderlust (and inspire some more) without travelling far and breaking your bank? These breathtaking Malaysian destinations are your best bet!
1. Sasaran, Kuala Selangor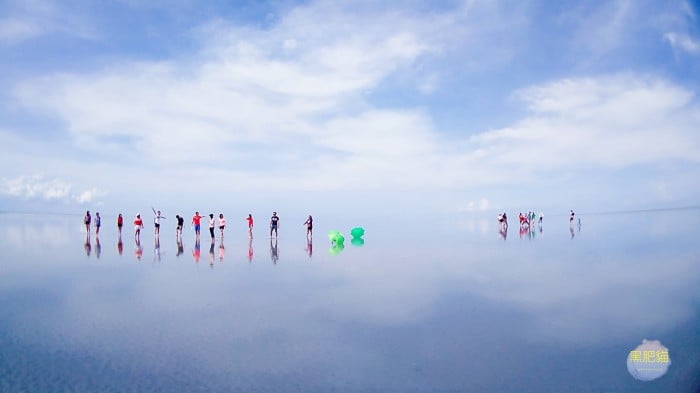 Image credit: Wywy Chong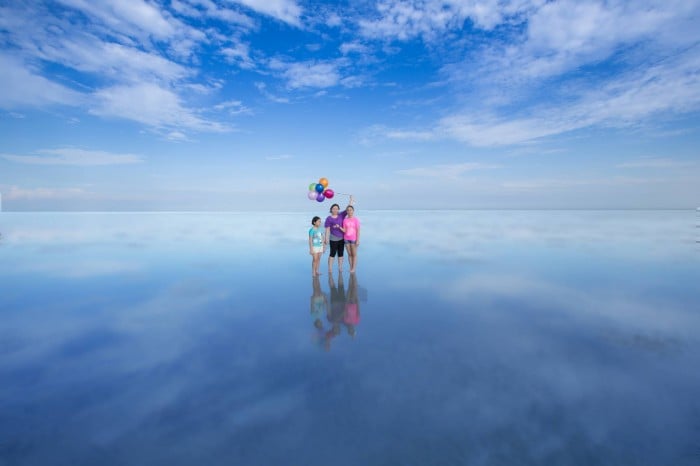 Image credit: Steven Teh
If you are an active user of any social media, I am sure you have seen the above pictures for countless times already in recent months. And yes, we have something very similar (if not exactly the same) to Salar de Uyuni in Bolivia a.k.a. the world's largest mirror right here in Kuala Selangor, Malaysia.
Before Sasaran is unearthed by local media and travel bloggers a few months back, it is almost the best kept secret within the area, only known to the nearby villagers. So what are you waiting for? Book a tour, bring your camera and be the first few people to witness this masterpiece of nature at Sasaran before the place is flooded with tourists!
Also read: 10 Coolest Places in Malaysia for Your Next Staycation
2. Gem Island, Terengganu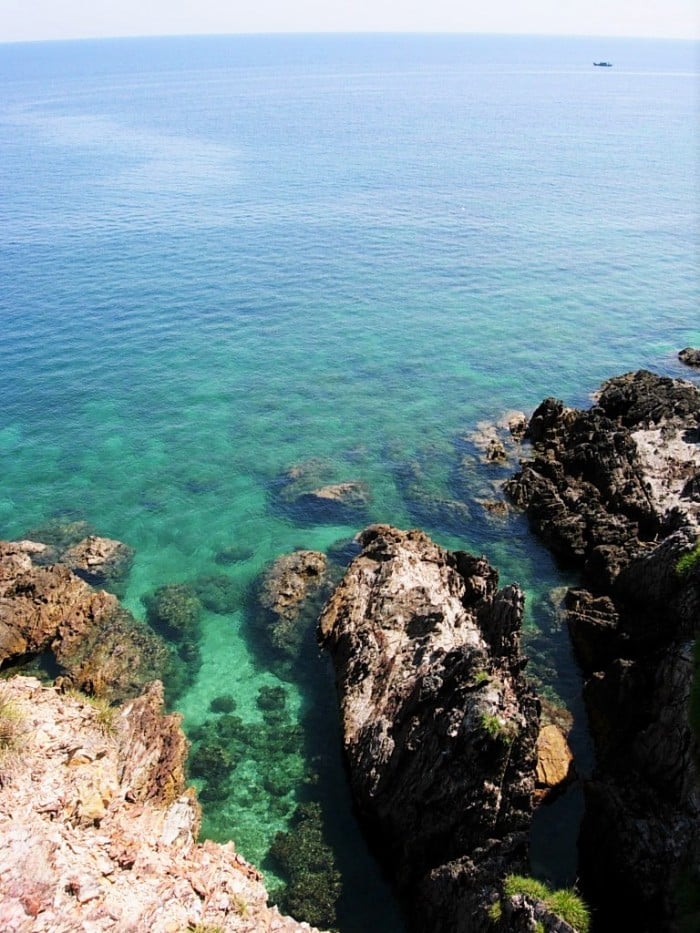 Image credit: Gem Island Resort and Spa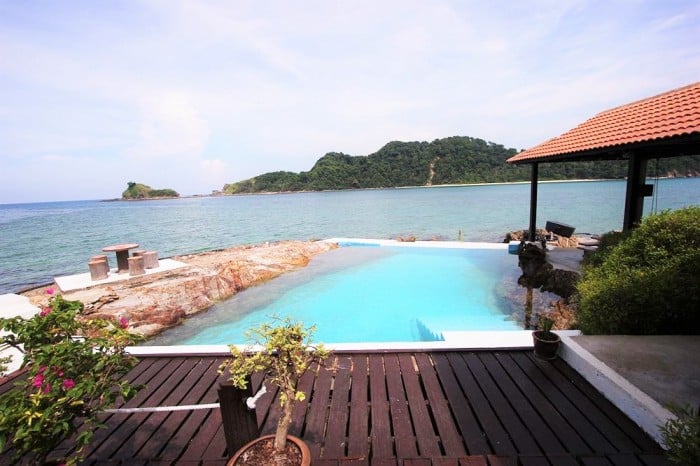 Image credit: Gem Island Resort and Spa
The name of this exotic island pretty much tell you why it's on the list. Gem Island or Pulau Gemia, a privately owned island off the East Coast of Peninsular Malaysia is indeed a gem with its white sandy beaches, crystal clear water, beautiful coral reefs, fascinating marine life…okay, most Malaysian islands share these similar features but please, do read on.
Most important of all, it is not as touristy as the more famous neighbouring islands such as Pulau Redang or Lang Tengah. So overwhelming crowd is the last thing you need to worry about while you enjoy your long-awaited vacation at Gem Island. Also, there is only one resort on the island, so it's pretty straightforward when it comes to booking your accommodation and activities. Awesome!
3. Balik Pulau, Penang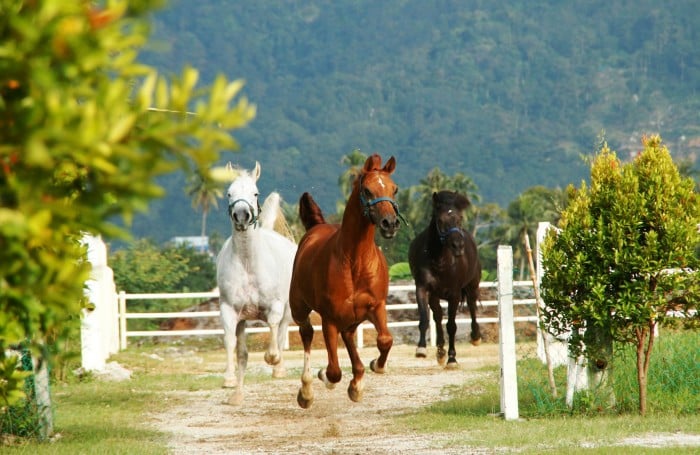 Image credit: Countryside Stables Penang Facebook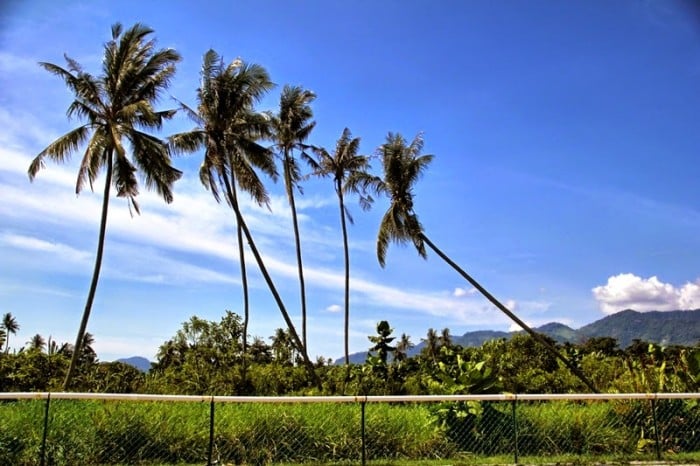 Image credit: 五斗米の部落
Balik Pulau, the secret back garden of Penang, has gained fame for its durians but the place certainly has more than that to offer. Mouth-watering durians aside, Balik Pulau is also an ideal destination for those who want to simply put aside their worries and enjoy a rejuvenating kampung vacation.
Wander around the old quaint town, marvel at the traditional Malay houses along the beach, visit a dairy goat farm, a countryside horse stable and a nutmeg factory, indulge your stomach with traditional Hakka dishes at Hakka Village, and enjoy a killer bowl of Penang laksa. Just remember to take everything slow and easy for a full taste of Balik Pulau.
4. Teluk Senangin, Perak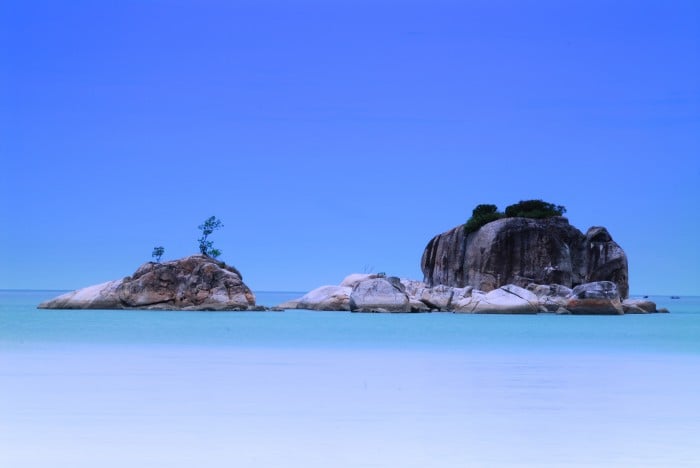 Image credit: MEMANG RIZALIS ENT.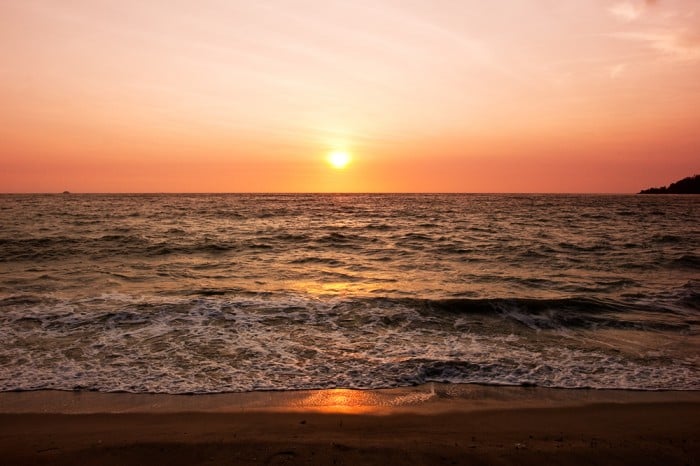 Image credit: musimpanas
While you might not have heard of it before, Teluk Senangin is popular among the locals as a great family outing spot. Here, you can sit back and relax with the unsurpassed ocean view and the soothing sea breeze while your little ones enjoy and educate themselves at the nearby Turtle Conservation and Information Center (free entrance all year long). You can also rent a boat from the villagers and go for a fishing trip.
Later in the evening, the whole family can head to Pantai Remis, which is only 10 minutes away from Teluk Senangin, to taste the freshest seafood that you would find nowhere else. Sounds like a perfect weekend plan to nurture the parent-child bond without getting too much of planning and energy involved (working parents rejoice!).
5. Sungai Lima, Pulau Ketam, Selangor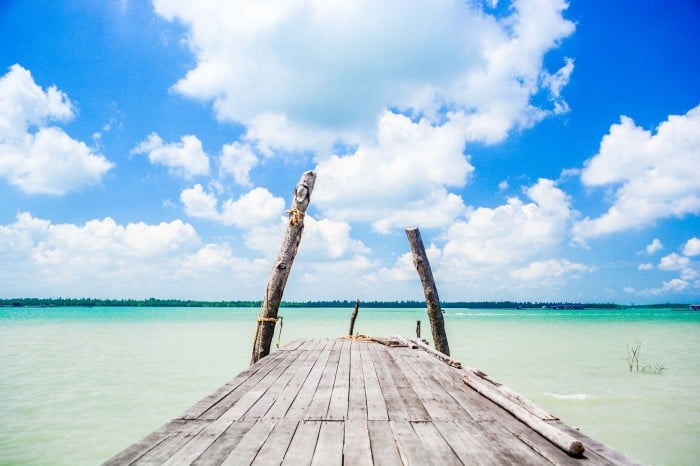 Image credit: Southern Home Facebook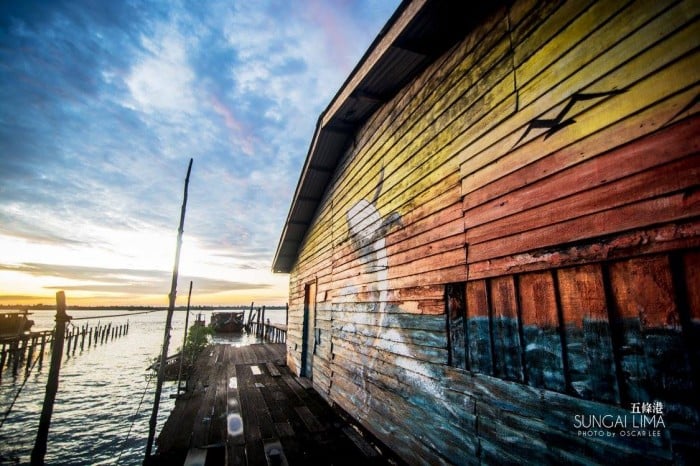 Image credit: Southern Home Facebook
If you have been following my posts (wait…you haven't?), you would probably notice that I just can't get enough of Sungai Lima lately. The only reason that I keep talking about this small fishing village in Pulau Ketam is, well, I am dying for a trip to Sungai Lima and I hope someone will read this and bring me there as soon as possible…and my birthday is coming soon, just saying.
So what to do in Sungai Lima? Nothing! Yes, you heard me correctly, nothing. *philosophical mode on* Nothingness is the greatest happiness of all. Here at Sungai Lima, you will relax yourself all the way… Enjoy the serene natural beauty of Sungai Lima, take a cup of tea at the dock, grab some traditional snacks from the neighbourhood stalls, catch the sunset and just stay on to watch a full night sky of stars. Lazing but truly satisfying!  
6. Pantai Cahaya Bulan, Kelantan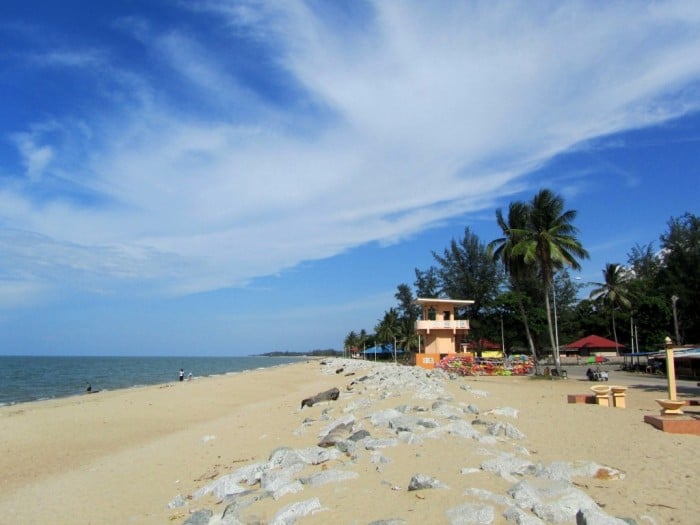 Image credit: Chalet and Resort Pantai Cahaya Bulan Kelantan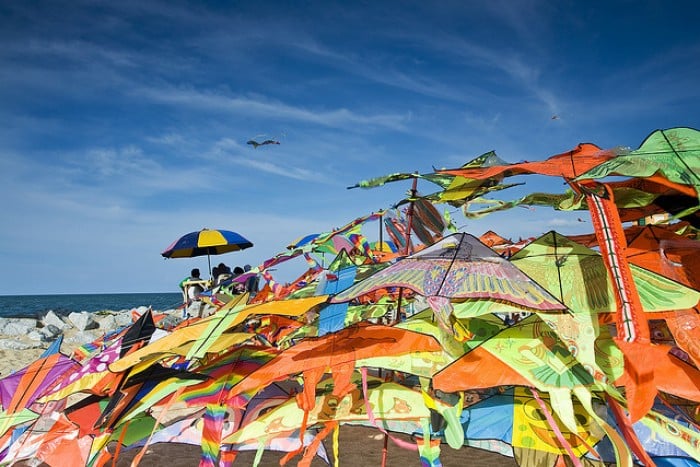 Image credit: Malaysia Travel Guides
Although not known to many Malaysians from other states, Pantai Cahaya Bulan or Moonlight Beach is definitely a star player in the East Coast tourism industry. This is a fun and scenic place to laze off your weekend with friends and family. A few B&Bs have been opened up near the beach in recent years so you don't have to worry about overnighting in the area.
Sunbathing, water sporting and kite-flying aside, many people also come to Moonlight Beach for a lovely picnic. Good news is, you don't have to prepare for your own food because there are plenty of food stalls lining up like a pasar malam (in daytime though) right on the beach. Try Kelantan's signature snacks such as keropok lekor, satar, nasi kerabu, celup tepung… you are very much guaranteed to have a blast!
Also read: 15 Incredible Photos of Islands and Beaches You Won't Believe Are in Malaysia
7. Cameron Highland, Pahang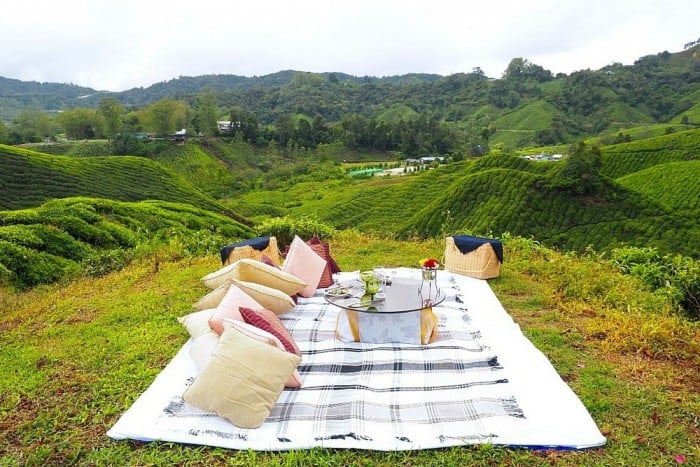 Image credit: World of Wanderlust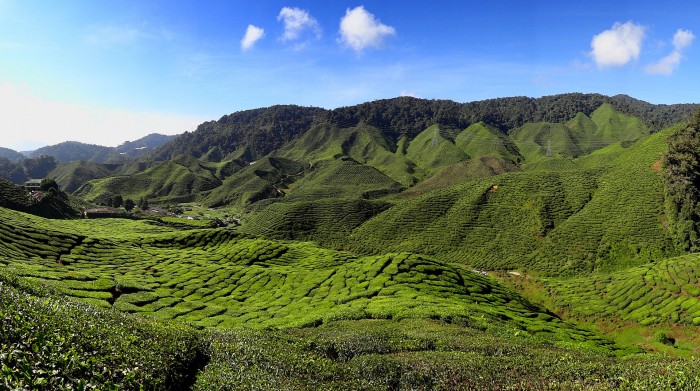 Image credit: Bjørn Christian Tørrissen
Okay, Cameron Highland is not so much 'hidden', in fact, it is well known to every Malaysian for its tea plantation (I mean, who doesn't know BOH?) and fresh produce. But what if I tell you you can have a private picnic session with your loved ones amidst the Cameron mountains and greenery, with all the scrumptious snacks and adorable pastries that you can feed your stomach and your  camera with…and please, just look at the super dreamy pillow-picnic rug setting and tell me you're not moved at all!
Just in case you were really not moved at all, how about a strawberry spa treatment? Imagine yourself lazing in a bathtub filled with warm strawberry tea. After that, your body will be exfoliated and wrapped in mushy strawberries and crushed oatmeals, and lastly, you can indulge yourself with an hour-long strawberry oil massage. This must be the sweetest and yummiest spa treatment ever!
8. Lake Kenyir, Terengganu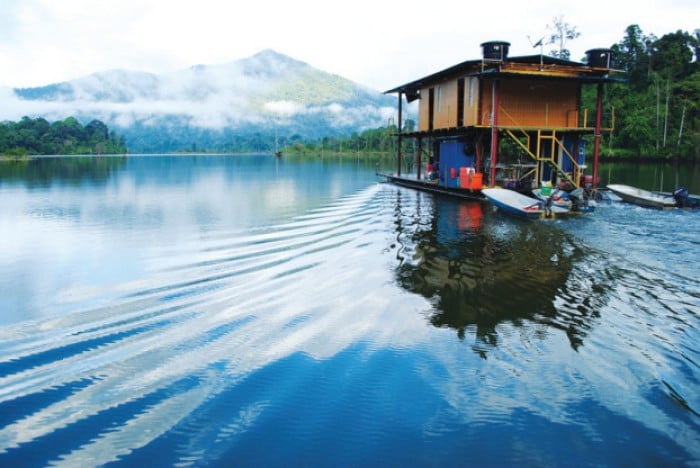 Image credit: 张荣钦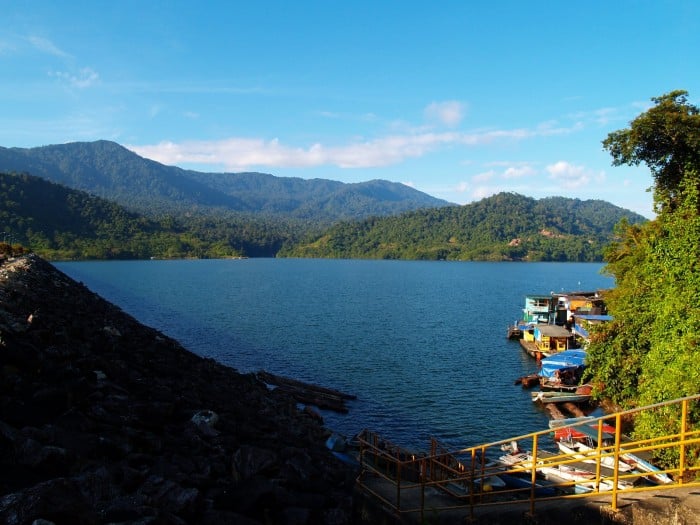 Image credit: Mohd Fahmi Mahd Azmi
BOATHOUSES! You definitely have to spend some time on the traditional boathouses or the slightly modern floating houses while you visit Lake Kenyir. Join the local fishermen for a fishing trip or simply enjoy the breathtaking view around the lake (be sure to check out the majestic Tembat Waterfalls) as you sip your tea and munch on some homemade fish snacks on the balcony.
For those who wish to stay a bit longer on the lake, you can also book a floating chalet for overnighting. Spoiler alert: the sunrise in the morning is amazing!
9. Kanching Recreational Forest, Rawang, Selangor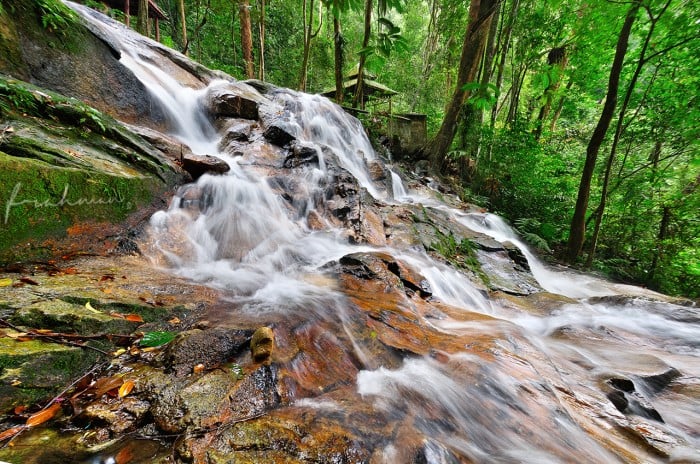 Image credit: Frahman Photography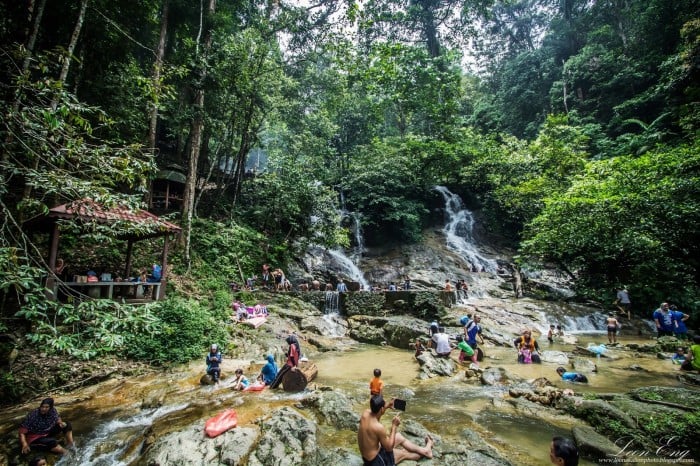 Image credit: cari
It's weekend again so it's time to jump right into mother nature's arms! Pay a visit to Kanching Recreational Forest (located right beside the famous Templer Park) and hike your way to the gorgeous seven-tiered Kanching Waterfalls! Wash away your sweat and stress with the cooling water (so cold that you can actually chill your drinks in the water) and later enjoy a picnic amidst the forest.
Do note that barbeque pits are available on the fifth and sixth tier of the waterfalls but please make sure you are early to secure one or you will need to build your own on the ground (the boy scout way).
10. Semenyih, Selangor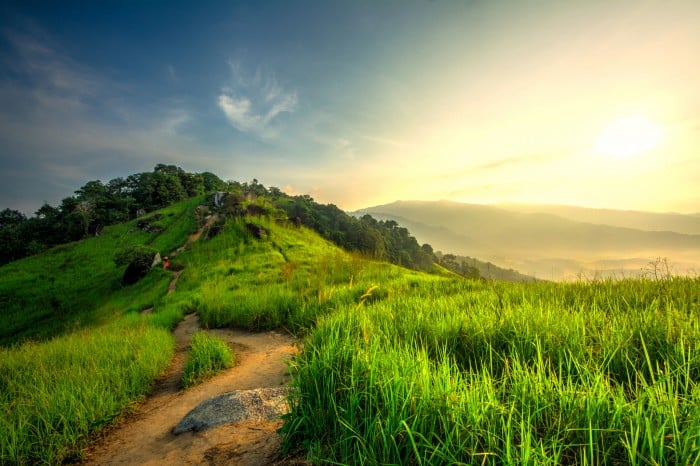 Image credit: taufuuu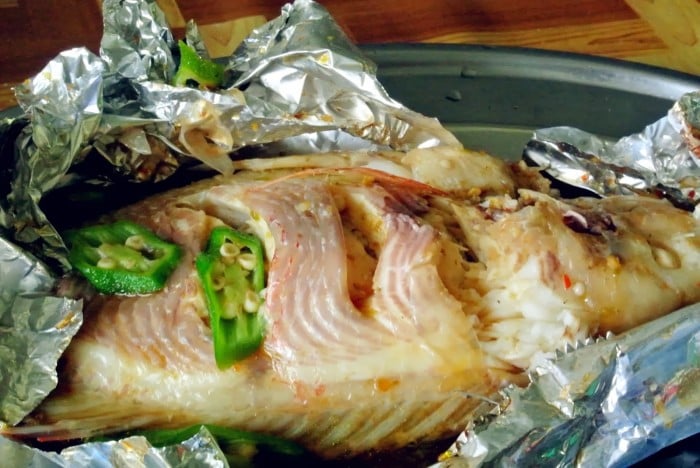 Image credit: ZapPaLang
A day trip to Semenyih is never complete without summiting Broga Hill and savouring the famous ikan bakar or grilled fish. This has been my favourite weekend combo for many years and still counting.
I would advise to start hiking at around 6.15am so that you can catch the gorgeous sunrise. You can end the hike by 8.00am and then make your way to the Chinese temple area to kill time (there is a drawbridge, a small park and a few stalls selling fresh fruits and local kuihs; the spicy papaya pickle is a must-try!) until the restaurant opens at 10.00am. The ikan bakar at Broga is the best thing you can ask for a brunch, trust me!
Also read: Malaysians Are Going Crazy Over These Food Now, Try Them Soon or You're Out
So there you have it, 10 hidden gems in Malaysia that (hopefully) can inspire and cure your wanderlust. Now that you know we have so much to see and to explore within the country, wait no more! Take your pick, pack your bag and let's live the weekend to the fullest, shall we?