Ever since South Korea reopened its borders in April, the country has become a top destination for travellers who've caught the wanderlust after two years of the pandemic. And after the success of various tourism events such as the inaugural Sing Ski Festival — a winter festival collaboration between Singapore and South Korea's Gangwon Province in March, there are plans in the works to enhance the travel experience for all inbound travellers as travel starts to pick up its pace.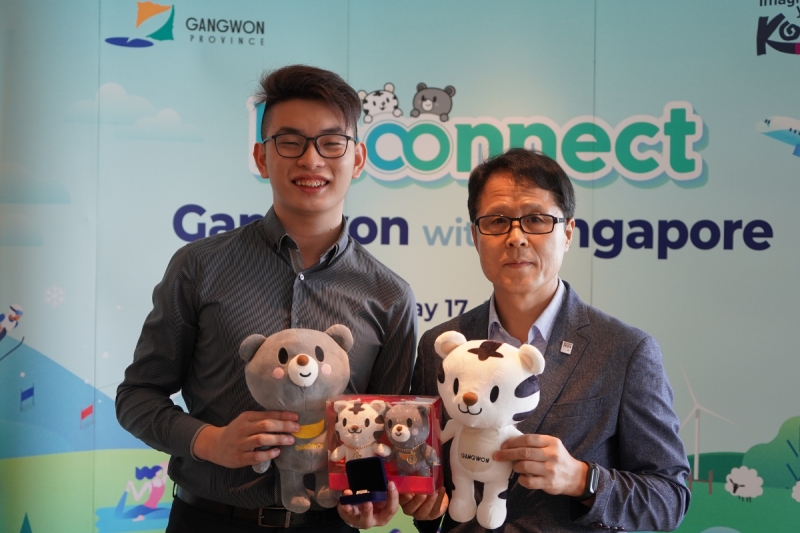 On 17 May 2022, Gangwon Province and Korea Tourism Organisation (KTO) Singapore jointly organised a luncheon seminar titled "Reconnect with Gangwon, Korea", providing a platform for Gangwon tourism players to reconnect with local travel providers.
During the event, TripZilla got the chance to interview Mr Kim Jong-woug, Director-General of Tourism, Culture and Sports Bureau Gangwon Province, who shared with us some of the things that Gangwon have been doing to welcome inbound tourists and what to expect. Here's everything exciting that went down during the event.
Gangwon 2024 Winter Youth Olympic Games (YOG)
Gangwon, and more specifically Pyeongchang, receives an abundance of snowfall every year, making it the perfect destination for a winter vacation. After the monumental success of the Pyeongchang 2018 Olympic Winter Games, Gangwon has also made its mark on the map as a premium destination for travellers who seek to indulge in winter sports.
In a nod to the province's world-class level winter attractions, the International Olympic Committee (IOC) has chosen Gangwon to host the upcoming 2024 Winter Youth Olympic Games. Scheduled to take place from 19 Jan to 1 Feb, the Games will see more than 1,900 athletes from 70 countries competing in 81 winter sports events.
In preparation for the surge of visitors during the event, Director-General Kim shared that "(Gangwon's) infrastructure such as transportation, accommodation and other facilities have been significantly improved to accommodate more international travellers".
In addition to that, international events such as Gangwon Forestry Exhibition 2023 and the 12th World Choir Games are scheduled in the months building up to the Winter Games to increase tourism footfall into Gangwon.
A virtual Olympic Games experience will also be launched during the Games period, where everyone can enjoy the thrill of the Winter Olympics through a myriad of metaverse programmes. There's definitely something for everyone visiting Gangwon!
Pyeongchang Trout Festival
Even before the 2018 Winter Olympics, Pyeongchang has been known to host the Pyeongchang Trout Festival, an annual affair that sees tourists and locals gathering on the frozen lake to catch some fresh trout.
The most iconic event is ice fishing, where participants attempt to catch trout by bobbing their fishing rod up and down a hole drilled into the ice. Once they've caught some fresh trouts, on-site chefs are available to grill these fishes over firewood, serving you some delicious traditional grilled trouts.
Hwacheon Sancheoneo Ice Festival
The Hwacheon Sancheoneo Ice Festival takes place at Hwacheoncheon Stream in January every year and was even selected as one of the Seven Winter Wonders of the World. Aside from partaking in various fishing events like bare-hand fishing and night fishing, visitors can also feel like a kid again while riding down the hill on snow tubes.
Plenty of recreational activities can be found here as well such as ice skating, sledging, bumper cars, and even ATV riding. It's a guarantee that you will have a fun-filled day there.
Gangwon Safe Travel (G-safe Travel)
As COVID-19 progresses from a pandemic to an endemic, health and safety remains a top concern among travellers. From Director-General Kim, we learned that Gangwon has worked together with KTO, Korea Association of Travel Agents (KATA), and the Korean National Tuberculosis Association (KNTA) to establish a Gangwon PCR Fast Track support scheme — a special scheme which helps international visitors obtain their COVID-19 PCR tests.
Essentially, groups of more than four travellers who are staying a minimum of two nights in Gangwon are eligible to take their on-arrival PCR test at any of the five test centres in Gangwon and two KNTA branches in Seoul and Chuncheon, Gangwon. Once the result is out, the English report is sent via email and hard copy while the test cost will be reimbursed to travellers accordingly.
As Director-General Kim said, "We (Gangwon Province) work very closely with other industry stakeholders in Gangwon to take care of international visitors in a safe and hygienic environment as they travel in Gangwon."
We understand that this arrangement is only valid with prior arrangements made between KNTA and local operators. With this protocol in place, Kim hopes that this can help inbound tourists to save time spent on COVID-19 testing, providing greater convenience to their travels.
To supplement their travels within Gangwon, G-shuttle and tourist taxis have also been introduced to provide affordable inter-city transport, giving visitors budget-friendly access to a multitude of leisure, sports, and cultural sites across the province. Here are some of the highly recommended destinations you can visit during your next visit to Gangwon!
What to look forward to in Gangwon
With the East Asia Inter-Regional Tourism Forum (EATOF) recently celebrating its 20th anniversary back in April, Director General Kim also revealed that Gangwon has outlined plans to revitalise the local tourism and will be working closely to strengthen their ties with the nine other member East Asian provinces.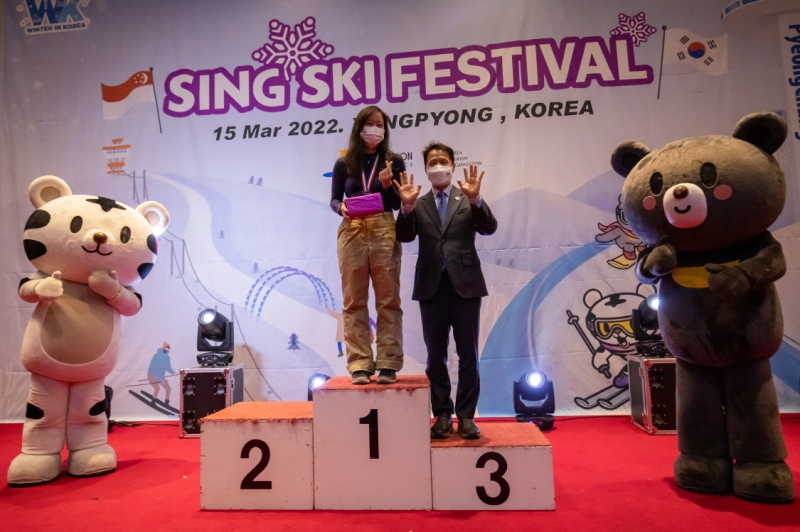 In between now and Gangwon 2024 Winter YOG, international visitors can look forward to the Gangwon Snow Festa, an annual event combining the region's greatest winter, culture, and Korean wave contents. The most recent Sing Ski Festival saw Singaporeans partaking in fun and exciting activities such as skiing, wellness activities, and a Gala dinner — where they played Squid Game-themed programmes and watched performances featuring a medley of Korean drama soundtracks.
Wellness destinations to heal your soul
With lush fields and amazing landscapes, Gangwon is a wonderful destination for those seeking a respite from the hectic urban life. Handpicked by KTO, these wellness attractions give visitors the opportunity to engage in diverse programs such as yoga and meditations, helping them to cast their worries far out of sight.
Throughout the four seasons, visitors can experience Gangwon's natural beauty through various outdoor programs. Some of their must-dos include trekking along the Hantan River UNESCO Geopark in Cheorwon and canoeing in Chuncheon's Soyang River.
Mureung Health Forest
In addition, within the city of Donghae, Mureung Health Forest is a countryside retreat where visitors can partake in a series of budget-friendly wellness workshops and programmes.
Sweat it out at various themed saunas such as the Salt Cave, Red Clay Sauna, and Sericite Sauna. After which, undergo a thermal therapy session — where heat is applied to your body while you're in a capsule-shaped bed, thereby improving your immune system and blood circulation.
Advance booking is required for the thermal therapy session and includes other tests such as stress tracking and body fat checkup, where nurses provide customised health advice and the appropriate treatment accordingly.
Romyzian Garden
The origins of Romyzian Garden date back to a little over a decade ago — when married couple Romy and Zian visited Gangwon for a vacation. Plagued with ill health for a long time, Romy managed to make a miraculous recovery after visiting here. Hence, the Romyzian Garden was created in hopes that others can experience the same healing that they had when they first arrived.
Spanning 330 thousand square metres, the Romyzian Garden has 60 meditation spots around the garden, with the areas near the Garden of Rock and the Dharma Stone being said to be the ones that radiate the most energy. Meditation programs are also available, where visitors undergo forest bathing, wind bathing, meditation, and yoga to take their mind and channel it elsewhere to other parts of the body.
Hallyu destinations to make you swoon
When travelling to South Korea, the first thing that comes to your mind is most probably the "Korean wave". With abundant scenic locations, it comes as no surprise that Gangwon is a popular shooting location for many K-dramas and K-pop albums as well. If you're a fan, you should definitely visit these places and recreate iconic scenes with your family and friends.
It was also revealed during the interview with Director-General Kim that Gangwon is also currently working on special programmes where travellers can visit K-pop and K-drama shooting locations while touring Gangwon! For all the hardcore fans, this is definitely something worth looking forward to!
Byeolmaro observatory
Built on the peak of Bongnaesan Mountain, the Byeolmaro observatory was built in hopes that everyone could stargaze in a clean and peaceful environment. Within the observatory itself, there are auxiliary observation rooms, an audio & visual material room, and an astronomy gallery with 11 telescopes; the biggest of which has a diameter of 80 centimetres.
Featured in the popular drama Crash Landing on You — when Yoon Se-ri (played by Son Ye-Jin) was testing out her paragliding gear, the observatory is also a popular place for visitors to catch stunning sunrise and sunset views.
Neungpadae
Neungpadae is a gorgeous lookout point overlooking the vast East Sea made up of tafoni (small rock caves with weathered walls). These rocks date back to the Jurassic period and have an interesting hive-like appearance due to constant salt weathering.
This location was featured in the global boy band BTS' 2021 Winter Package photoshoot during their visit to Gangwon. Donned in dark-coloured outfits, the seven members re-enacted a scene from the hit drama Goblin, where they looked melancholically at a candle flickering in the ocean breeze.
Muslim-friendly destinations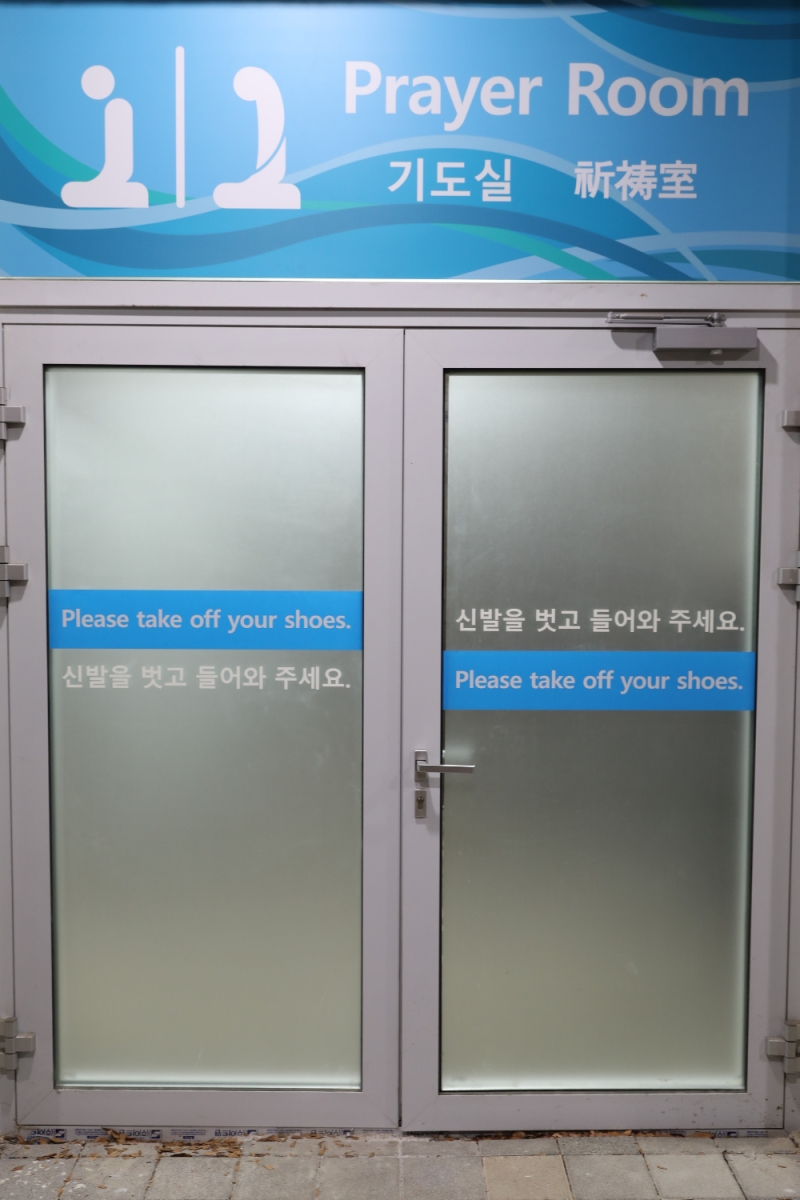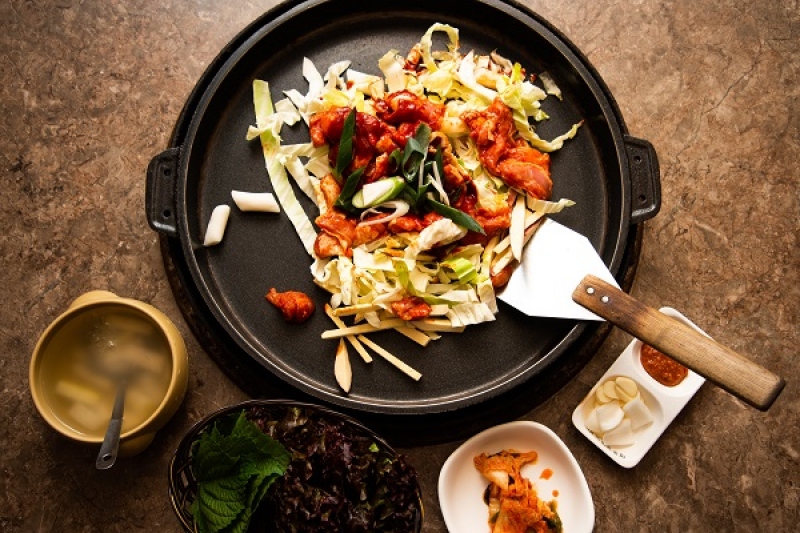 As part of its efforts to recapture international audiences, Gangwon has also been constantly improving its infrastructure over the past two years. Muslim travellers will be delighted to know that there are 25 Muslim-friendly establishments available across the province, serving up local spin-off dishes such as the Sansoge Dakgalbi found in Chuncheon city. Furthermore, popular attractions like Nami Island and Vivaldi Park now have prayer rooms for conducting prayer sessions as well.
There are simply so many things in store for those travelling to South Korea and Gangwon Province. And all that's left for you is to book your tickets and visit Gangwon Province today!
---
Brought to you by Gangwon Province.