I love Hong Kong, I simply do. The city is famous for its rustic charm, sophisticated metropolitan lifestyle, shopping, and extremely delicious food. But there's one other thing Hong Kong is notorious for: being extremely costly.
Yes, Hong Kong isn't what one would typically describe as a "budget-friendly" destination and thanks to the city's seemingly never-ending economic boon, the situation is unlikely to change in the near future. But despite its reputation for being an expensive city, Hong Kong has plenty of free yet enjoyable experiences to offer avid travellers!
Here's a list of 17 of the best FREE things to do in Hong Kong!
1. Be dazzled by the Symphony of Lights at Victoria Harbour @ 8pm every night
2.
Take in the stunning night view from Victoria Peak
3.
Walk among Hong Kong's most decorated celebrities @ Avenue of Stars
4.
Go gallery-hopping on Hollywood Road
Thanks to some world-class art events such as Art Basel, in recent times, Hong Kong has quickly become the epicentre of modern art in Asia and the local art scene is thriving. Most of the independently owned art spaces (my favourite being Para/Site) are located along Hollywood Road in Central, offering art lovers an enticing view into the artistic expressions of up and coming local artists. Most offer free admission as well!
In addition, you could also head to the Hong Kong Film Archive at Sai Wan Ho where they host regular free screenings of classic Hong Kong films!  
5. Explore Hong Kong through its multitude of museums
There are quite a number of fascinating museums in Hong Kong which offer an intimate insight into the historical culture of the city. Some of my highly-recommended museums include the Heritage Museum in Sha Tin, the Maritime Museum in Central and the Hong Kong History Museum in Kowloon.
Visit on a Wednesday afternoon if you can as most museums offer free entry on that day to their permanent exhibits. And while not all museums offer such a privilege, museum entrance fees are often extremely minimal in Hong Kong, making them a fun, affordable way to spend the day.
6. Tour around Hong Kong's historic temples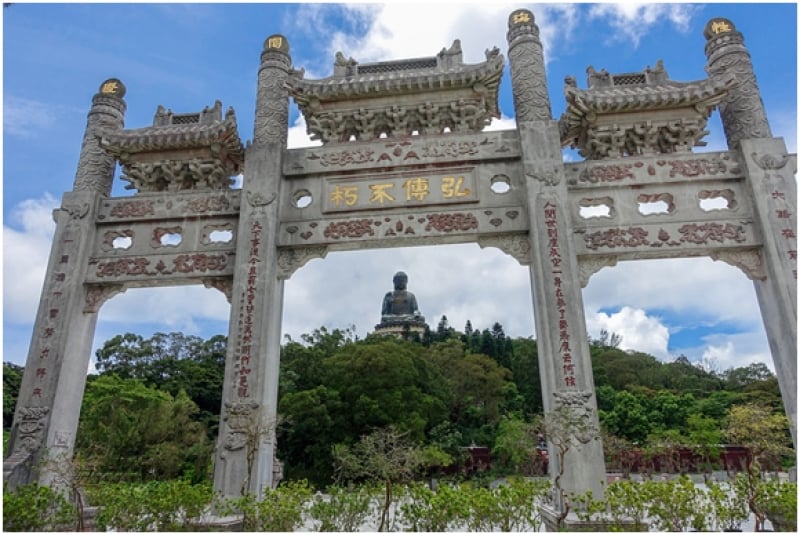 Despite its ultra-modern metropolitan vibe, Hong Kong still maintains strong ties to its cultural and religious heritage. This is reflected in the many beautiful, serene temples found throughout the city and its outlying islands.
Temples like the historical Hau Wong Temple in Kowloon City and Wong Tai Sin Temple, which attracts practitioners of Buddhism, Taoism and Confucianism, are just some of the popular temples to visit in Hong Kong. But even more popular than these has to be the Po Lin Monastery in Ngong Ping Village.
Surrounded by lush mountain greenery and located far from the bustling city, it's the perfect place to escape the city life and to get some fresh mountain air!
7. Visit the dreamy Nan Lian Gardens @ Chi Lin Nunnery
8.
Imagine life in Kowloon Walled City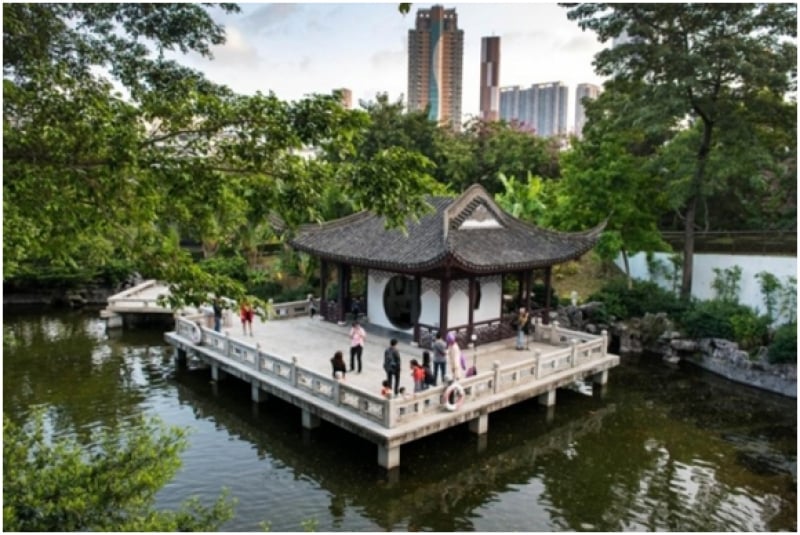 The Kowloon Walled City Park has got to be one of my favourite places to visit in all of Hong Kong! Located in the quaint area of Kowloon City off Prince Edward Road, the historical park holds the remnants of the Song Dynasty and of the 'Opium Era' of the 1950s! While most of the buildings have been torn down, the park remains an integral link to Hong Kong's past and provides a relaxing ambiance to loiter around.
The park is a popular spot for bird-watching, tai-chi, and photography, meaning that you'll often find it being a hub of activity, especially in the early evenings. It's a truly great place to observe the locals and seep in the atmosphere. Alternatively, you could also choose to embark on the Ping Shan Heritage Trail which features many historical heritage buildings, such as Tsui Sing Lau Pagoda, the oldest pagoda in Hong Kong.
9. Conquer the Dragon's Spine for an incredible view of Hong Kong
10.
Monkey around at Kam Shan Country Park
11.
Relax and unwind at Hong Kong Park (and visit the Edward Youde Aviary)
12.
Explore Kowloon's colourful markets
Hong Kong's kaleidoscope of street markets is undoubtedly one of the city's most well-known attractions, and some of the most famous markets are the Temple Street Night Market and Jade Market in Yau Ma Tei, and the Ladies Market in Mong Kok. These markets are some of the best places for shopping and for customers to try their luck at bargaining.
But stepping away from the hackling and bargaining, you'll find that some of the more niche markets in Hong Kong make for a colourful experience. You simply must visit the Bird Market in Apliu Street and the lovely Flower Market on Prince Edward, which draws in innumerable crowds especially during the Lunar New Year! You may not necessarily buy anything, but simply walking through these colourful markets that brim with local ambience is an experience all on its own.
13. Visit the Chungking Mansions
The Chungking Mansions is a dated building located in Tsim Sha Tsui, opposite the iSquare Shopping Centre. It houses plenty of budget hostels and guesthouses and is a cauldron of activity. Packed, humid and filled with the fragrant smell of South Asian spices, the Chungking Mansions' rustic charm comes mainly from the building's occupants.
The area is a hub for immigrants (mainly from South Asia and Africa) and the Chungking Mansions is where most of these foreign residents set up shop: peddling wares and selling authentic cuisine from their home countries. Strolling through the area truly makes you feel as if you've left Hong Kong behind at the entrance and it provides a unique experience, especially if it's your first time there.
14. Go window-shopping
Of course, there has to be at least ONE shopping-related activity on a list of things to do in Hong Kong! Well, the concept of window shopping is fairly easy to understand but one particular mall that deserves special mention is PMQ.
More than just another shopping mall, PMQ is a historical site in Central and since 2009, it has been revitalized by the Hong Kong Government to serve as a platform for local artisans to promote their creations and wares. Even if you're not interested in shopping (or WINDOW shopping for that matter!), you can always choose to go on a free heritage tour of the area.
15. Admire the rustic ambience of Tai-O Fishing Village
16. Trek to sandy beaches of Tai Long Wan
17.
Get that perfect photo for the 'gram!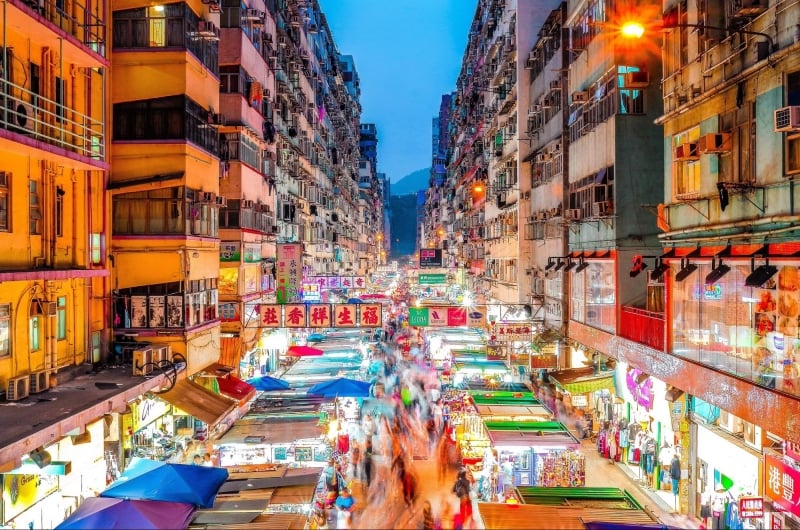 Who says cities can't be beautiful? There are tons of Instagram-worthy photo spots in Hong Kong and hunting them all down for that perfect #nofilter photo can be one of the most exciting and rewarding free activities ever! Here's a quick hit list to start you off!
The rainbow-coloured estate buildings in Choi Hung

The Western District Public Cargo Pier, known affectionately as

Instagram Pier

The Montane Mansion which allows you to capture photos like the one above

Q

uarry Bay Park
What more can I say? Snap away, my friends, snap away!
It doesn't have to be costly
I hope this list has convinced you that you don't have to break the bank to get the best out of Hong Kong. Indeed, some unique experiences in the city barely cost a dime! So, if you're planning to go on a trip to Hong Kong in the near future with a limited budget, by all means, go! Go and explore this lovely metropolis!