Hiking is more than just physical, it also clears and challenges our minds as we disconnect from the bustling city life and social media. We literally set our foot on the grounds to experience firsthand the sights, smells and sounds of our surroundings, and that's the true definition of travelling.
But if you're reading this article, chances are, you're not the fittest of the lot. Fret not, we've gathered some of the most manageable yet equally picturesque trails in Asia, perfect for beginners. So no excuses this time round, get the hiking started! Conquer this list and who knows, in a year or two, you may be on your way to trekking Himalayas like a pro.
Also Read: The Top 10 Hiking Getaways from Singapore
1. Sambangan Nature Hike, Bali, Indonesia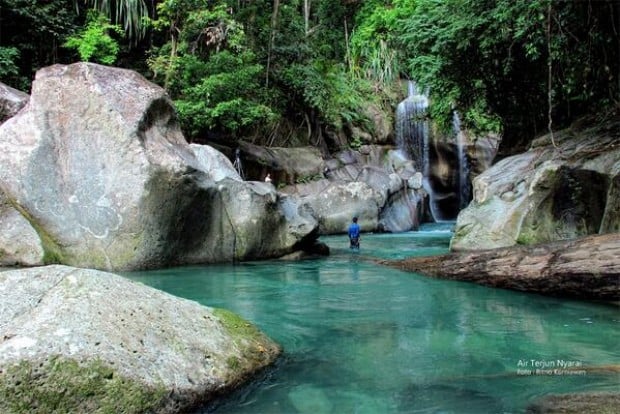 Image credit: Sukasada, Buleleng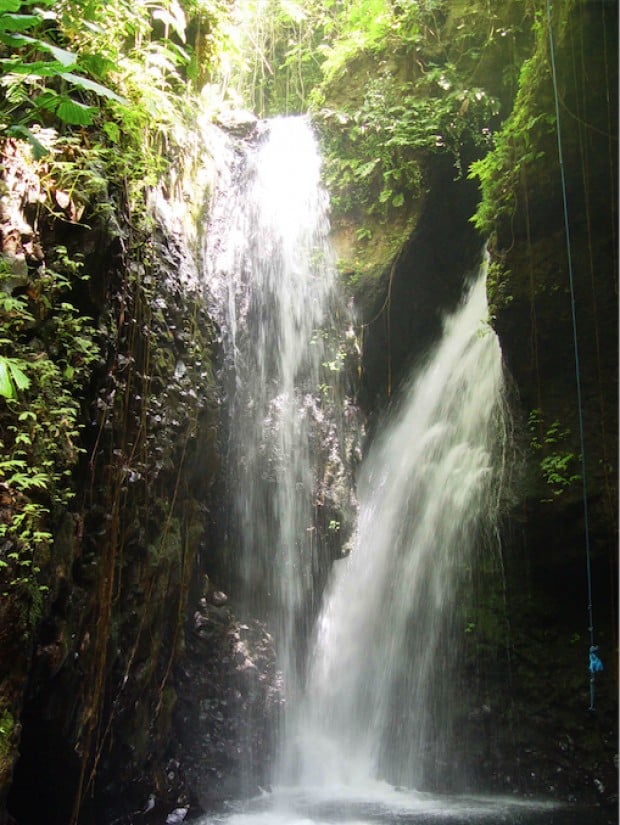 Image credit: Sukasada, Buleleng
Bali [fzPrice]dps[/fzPrice] is more than its villas and beaches. A little off the beaten track, Sambangan rural village promises an authentic and memorable travel experience for nature lovers. This trek only takes three to four hours and hikers can enjoy the panoramic views and sounds of the natural pools along their route.
2. Penang National Park, Penang, Malaysia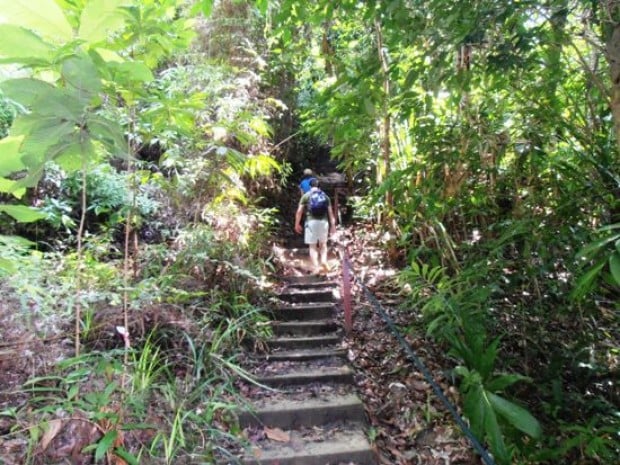 Image credit: Explorenorthmalaysia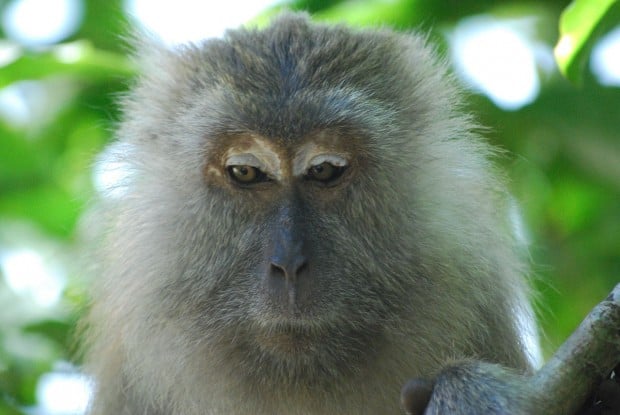 Image credit: Asiadetailfeed
Penang National Park, or Taman Negara Pulau Pinang, is the world's smallest national park (2,563 hectares) and also one of the few natural forested areas left in Penang [fzPrice]pen[/fzPrice]. There are several trekking trails you can take, which will be clearly listed on the map you'll receive after registering at the entrance office. Despite its small size, the park has an impressive array of exclusive habitats including turtle nesting beaches, mudflats, coral reefs and a meromictic lake.
3. Kinabalu National Park, Borneo, Malaysia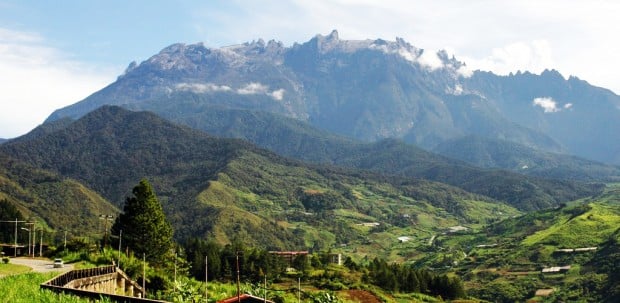 Image credit: Mount Kinabalu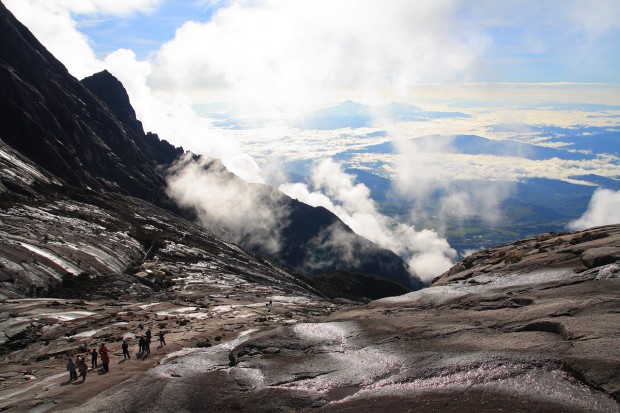 Image credit: Eric BC Lim
Though Mount Kinabalu is the highest mountain in Malaysia and a favourite one among many hikers, it is surprisingly conquerable. It stands at four kilometres tall and a guided climb package typically spans over two days. Note: hikers have to book their climbs at least six months in advance, and they can combine it with these affordable packages to Kota Kinabalu [fzPrice]bki[/fzPrice].
4. Intrepid Travel, Thailand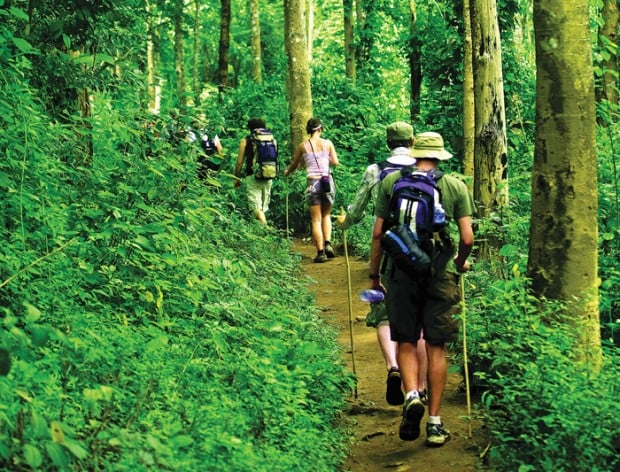 Image credit: Intrepid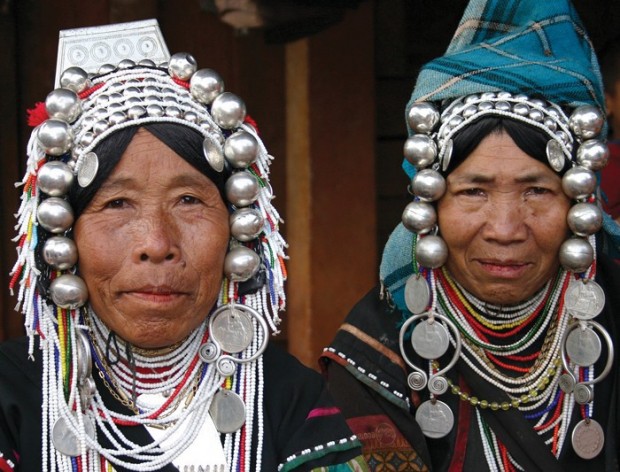 Image credit: Intrepid
For those who are not quite ready to spend a few whole days on solely hiking, you can opt to combine it with other form of outdoor activities. This featured one which takes place in Thailand covers hiking, cycling and kayaking activities. From cycling in rural Chiang Mai to visiting hill tribes and trekking in Northern Thailand, the diversity of activities makes a perfect mix for first-time hikers.

5. Volcano Batur & Sunrise Trekking, Bali, Indonesia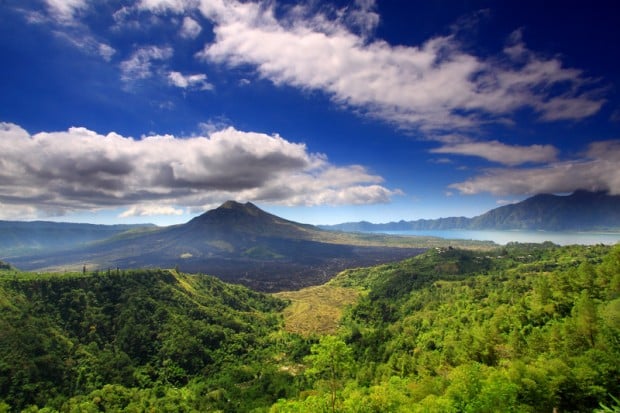 Image credit: Mountain forecast
Mount Batur only requires two manageable hours to ascend, perfect for a sunrise trek. In the cool pre-sunrise darkness, witness a magnificent night sky strewn with stars above you as you trudged upwards on black sand and lava deposit accumulated by the volcano's multiple eruptions.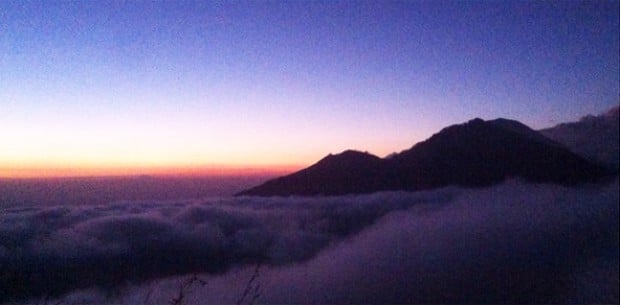 Image credit: Iisjong
And after you've clambered your way up this incredible volcano to the summit, which is 1.7 kilometres above sea, reward yourself with nature's spectacle as dawn sets in.
Also Read: Hiking in Asia – 10 Places With Stunning Trails
6. Dragon's Back, Hong Kong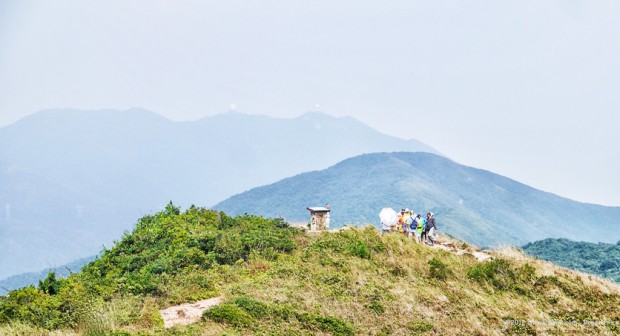 Image credit: Roger Price
Hong Kong [fzPrice]hkg[/fzPrice] is a busy metropolitan city and you may be surprised that it actually offers amazing trekking opportunities as well. Dragon's Back has claimed the title of the "Best Urban Hike" in Asia by TIME Magazine and the best part is that it's so close to the city, yet hikers feel like they're in a different universe of nature. Dragon's Back's glorious peaks offer hikers gorgeous Chinese fauna and foliage while they oversee stunning coastal landscapes. Total hike time amounts up to less than three hours.

7. Mount Kelimutu, Flores, Indonesia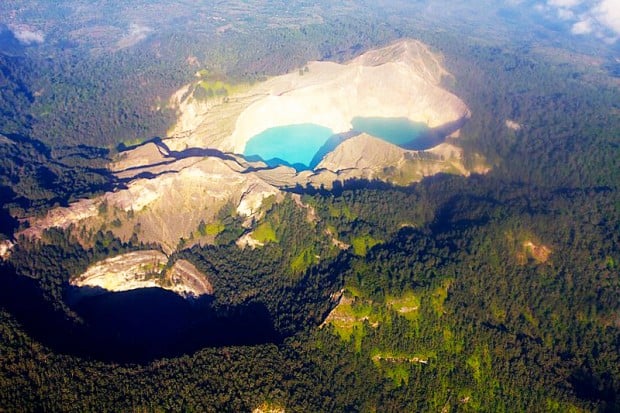 Image credit: Michael Day
Mount Kelimutu is famous for its phenomenal natural tri-coloured lake, which changes colours dramatically and is probably one of the most enthralling sights you'll get to witness.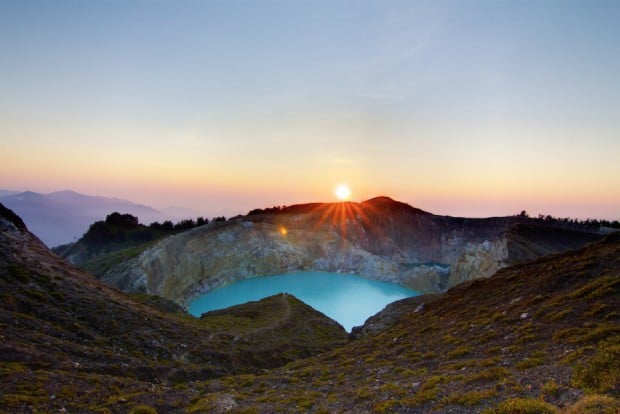 Image credit: Michael Day
For an even more captivating experience, start trekking before dawn arrives and catch the sunrise overlooking the lake. The track extends to approximately 12 kilometres of rocky but absolutely rewarding route.
8. Panamik in Nubra Valley, Ladakh, India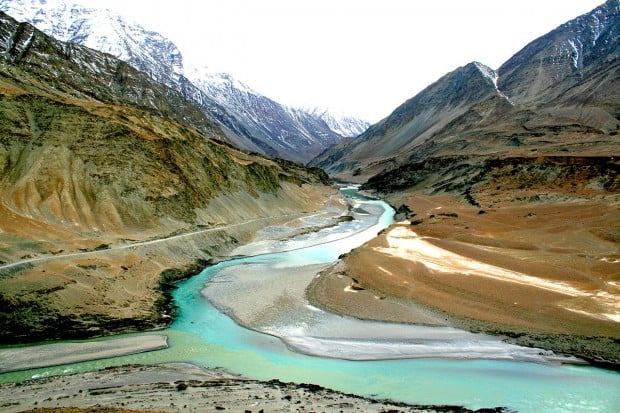 Image credit: Tourism in Ladakh

Image credit: Tourism in Ladakh
Nubra Valley is a far-flung area from Ladakh's city central, known for its scenic orchards, rugged forest canopies and Bactrian camels. Trekking in Panamik to Ensa Gompa also allows travellers to visit the local villages, natural hot springs and Buddhist monasteries. Upon arriving at the gompa, a beautiful sight of snowcapped mountains accompanying the Nubra Valley can be enjoyed.

9. Bukit Tabur (East), Selangor, Malaysia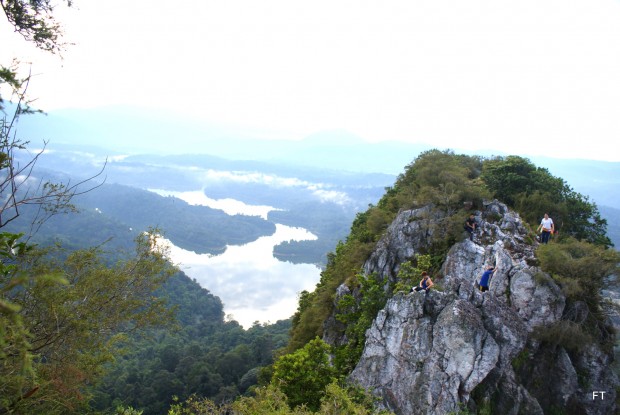 Image credit: Lipstiq
Despite its low difficulty, Bukit Tabur offers hikers an incredibly breathtaking view at its summit. Located at Taman Melawati in Kuala Lumpur, this majestic limestone ridge is a geological wonder of the urban Malaysian city. Apart from usual coniferous trees and foliages, dazzling quartz crystals can also be sighted along the hiking route. The Eastern hike only takes less than three hours, perfectly challenged for the unfit.
10. Southern Ridges, Singapore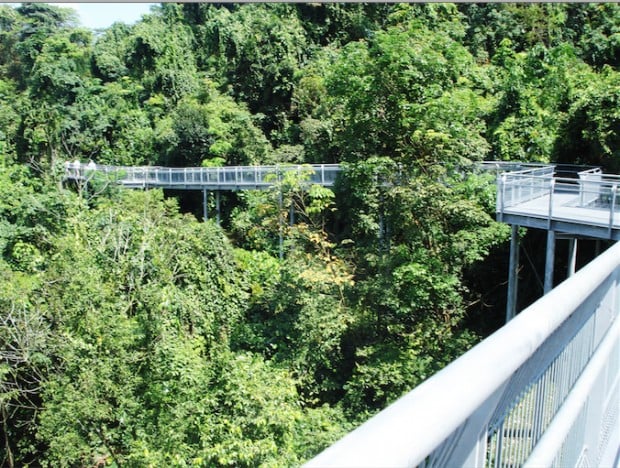 Image credit: Southern Ridges
The Southern Ridges is an iconic connection of hills in the south of Singapore, stretching across Mouth Faber, Hort Park, Telok Blangah Hill Park, Kent Ridge Park and West Coast Park. Not exactly your typical mountain hiking trail, but Southern Ridges offers an equally riveting and scenic trek through some of the best nature spots in Singapore.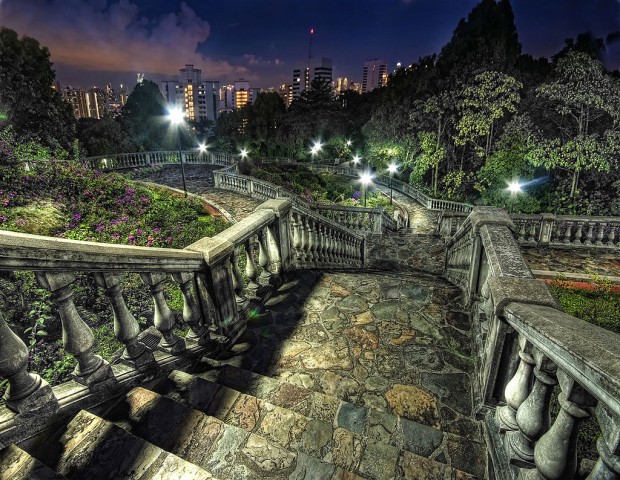 Image credit: William Cho
It is conveniently linked by foot trails and connection bridges towering over Singapore's tranquil greenery. Though the whole walk spans over nine kilometres and takes around five hours to complete, it's not a demanding trek and definitely lazy hikers-friendly.
Also Read: 10 Mountains in Southeast Asia With the Most Incredible Views