There are extreme adventures, and then there are these extreme adventures. Not just the sort of risky exploits you don't tell your parents about (until you've done them), but genuinely electrifying, once-in-a-lifetime experiences that will send your pulse into a stampede. Here is our selection of the seven most exhilarating adventures available in our backyard!
1. Bungy jump off Singapore's only bungy tower
Standing 50m above ground on Sentosa's Siloso beach is Singapore's first and only bungy tower, where daredevils can experience an exciting and scenic freefall! AJ Hackett Sentosa also offers other adrenaline-pumping activities, such as a Vertical Skywalk where you can, as its name describes, descend vertically while facing down.
2. Mount Hua (Huashan), China: the world's most dangerous hiking trail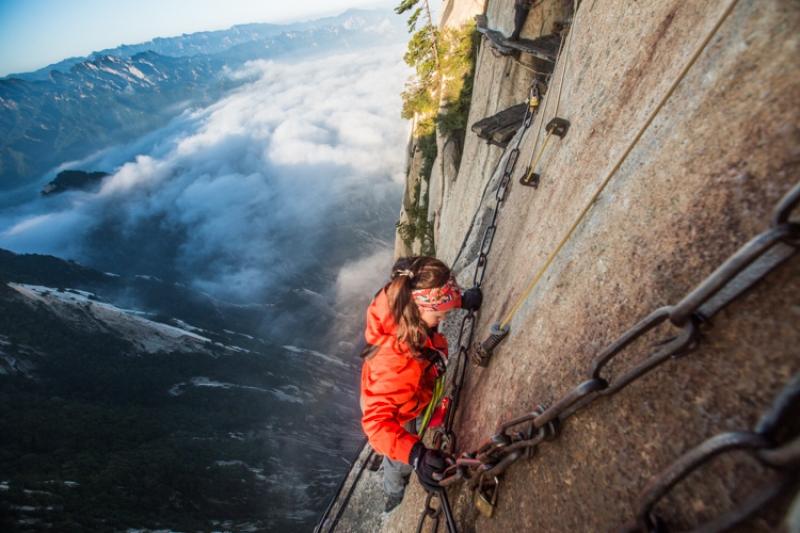 If you don't think of hiking as an extreme sport, you might reconsider after attempting the world's most dangerous hiking trail to the peak of Huashan.
One of China's Five Sacred Mountains, the single 15-kilometre path to the peak of Huashan was once a pilgrimage route for Taoists — and should be considered a holy journey for any adrenaline junkie. It has certainly earned its local title as the "most precipitous mountain under heaven".
Steep, narrow staircases carved into the mountain bordered by equally steep drops on either side are the easiest parts of the climb. Near-vertical 'sky ladders' require hikers to pull themselves up using chains. To reach the highest peak, adventurers must traverse the infamous 'Plank Road', a 60-centimetre wide path consisting of rickety planks nailed into a sheer mountain face — a thousand metres above the ground. And all this while dodging those pesky sprinters trying to overtake you.
Open for adventure: All day, all year round. Best time to visit: April to October.
3. Macau Tower, Macau: the world's highest bungee jump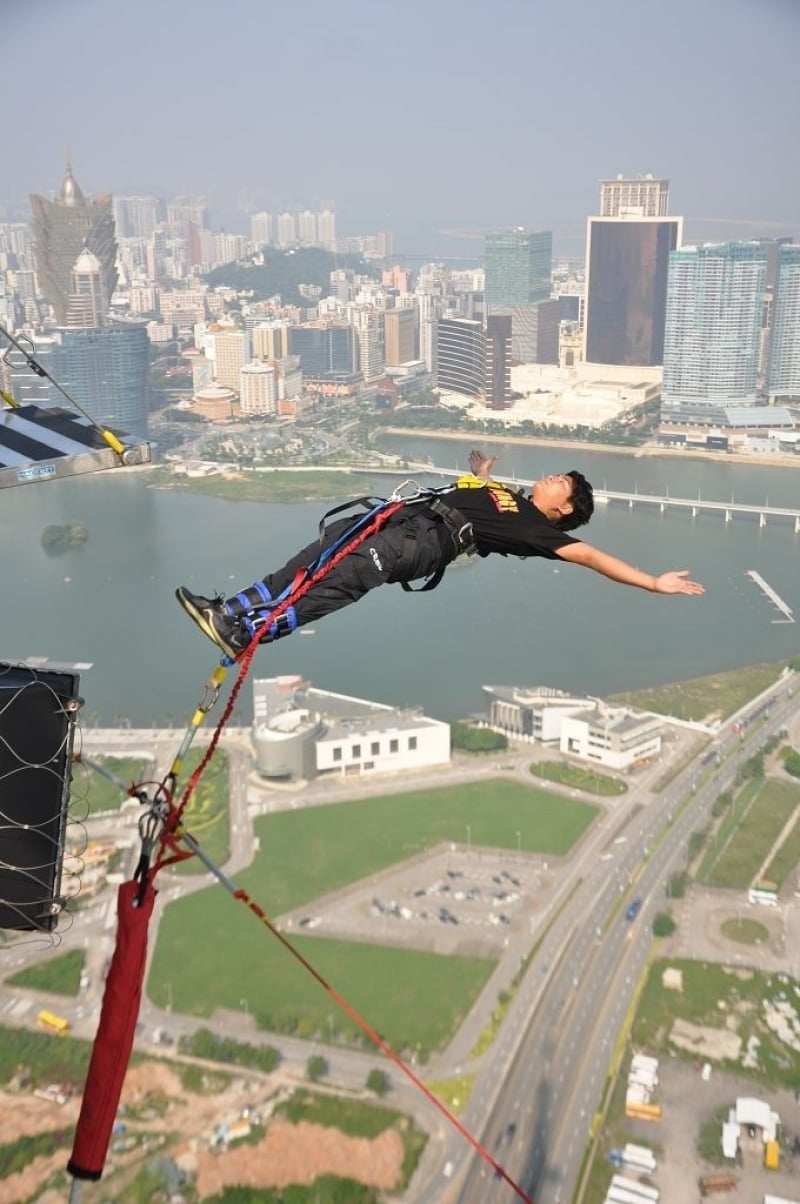 Living on the edge is far too safe. Real thrill-seekers know the intoxicating fear and exhilaration of leaping off altogether — of plunging into a rapid free-fall while the world spins uncontrollably and the wind whips your hair back.
And have you really been bungee jumping if you haven't experienced the world's highest bungee jump? Standing at 233 metres (764 feet) and located rather appropriately in Macau, this does really feel like a gamble…
Open for adventure: All year round, 10:00 to 15:30. Extended opening hours on weekends and from Jul – Aug.
Stop living on the edge: Macau Tower Bungy Jump
4. Mount Everest, Nepal: the world's most elite skydiving adventure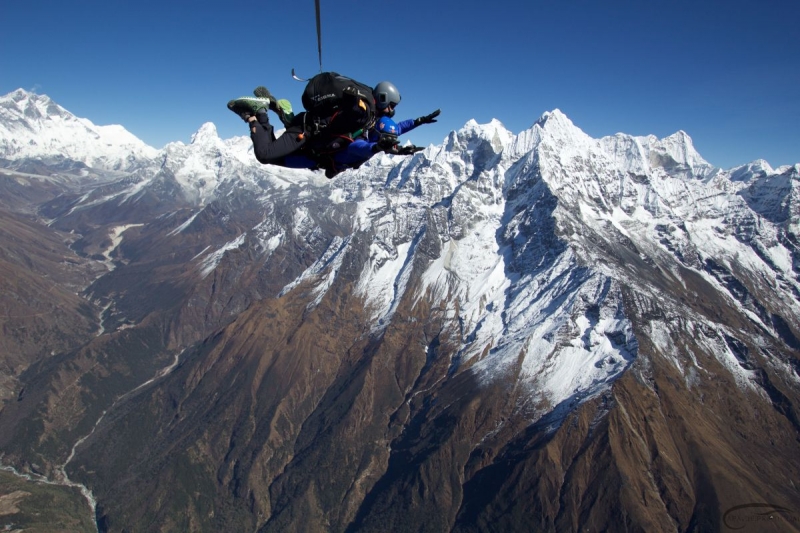 If that's not high enough for you, try falling from 7,010 metres (23,000 feet) in the adventure that beats all other adventures: skydiving through the Himalayan skies. Standing with our feet securely on the ground and looking up, this seems like an incomprehensible height. In fact, it's so high that you'll need oxygen masks just to reach that altitude.
If looking down from that height doesn't take your breath away, the gorgeous backdrop of the snow-capped peak of Mount Everest certainly will. You'll land at one of the world's highest drop zones, the Syangboche or Ama Dablam Base Camp in the heart of the Himalayan dreamlands.
Open for adventure: Once a year, in October/November. This year's dates: 6 Nov 2018 to 16 Nov 2018.
5. The Magnet, Belongas Bay, Indonesia: swim with hammerhead sharks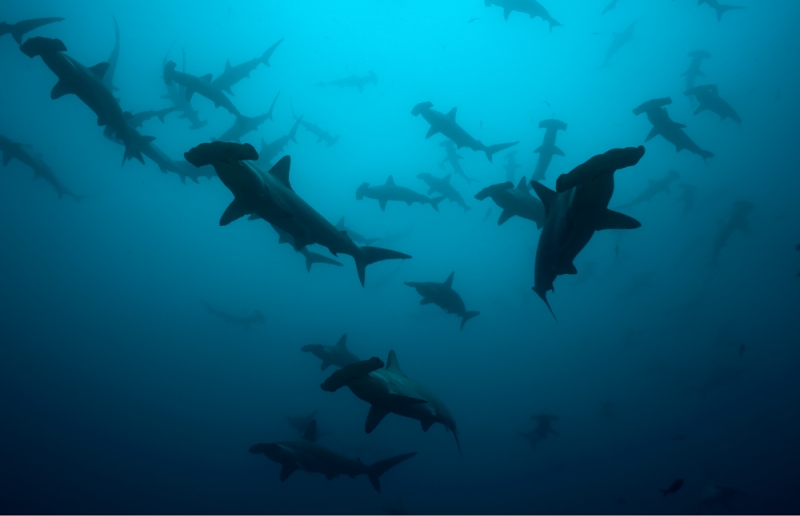 This revered pinnacle dive site is both terrific and terrifying. Situated in open waters just south of Lombok Island, adventurous divers taking the plunge to The Magnet are fully exposed to storm surges, powerful currents from the southeastern winds, and potential downdrafts.
And true to its name, The Magnet attracts diverse schools of pelagic life — including Great Hammerheads and Scalloped Hammerheads, two of the three most dangerous hammerhead shark species. A brush of shoulders with these formidable creatures will certainly feel like a brush with death.
Open for adventure: All year round. Best time to see hammerhead sharks: July to September.
Dive head-first into danger: A number of dive guide companies operate in the area. Two Fish Divers is a PADI five-star resort based in Belongas Bay.
6. Maykha River, Myanmar: white water rafting down the 'Impossible River'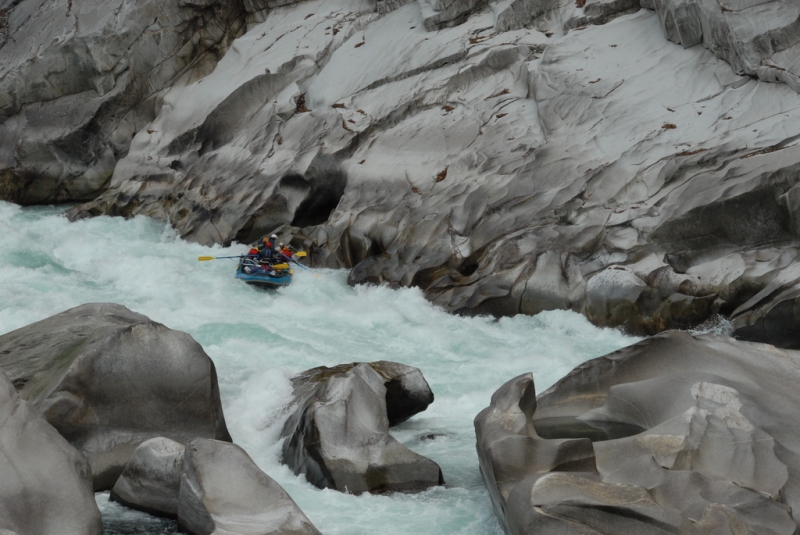 Dubbed the "Everest of Rivers", the 238-kilometre Maykha River winds through untouched forests, towering granite gorges, and huge rapids in the far north of Myanmar. As exploration in this remote area only began in the last ten years, the sense of wonder as you traverse the lush, wild beauty of unspoilt landscapes is exciting in itself.
But add white-water rafting into the mix and it's an invigorating, adrenaline-packed adventure. Easy Class III and Class IV rapids are just the beginning; the waters triple in volume as you enter gorges of powerful Class V and VI rapids. This is where you'll meet unavoidable big waves and holes through a long, violent rush of turbulent water. A two-week long expedition (or longer!) is needed to battle through the 247 rapids, some of which have only been braved three times.
Naturally, the challenging nature of these rapids renders it unsuitable for beginners. Government permits are required to conduct expeditions in the area, and the opportunity to explore one of the last frontiers of wilderness is rare.
Open for adventure: February to March (in the late winter, when the water flows are lower)
7. Padang Padang, Bali, Indonesia: catch one of the world's most dangerous surf breaks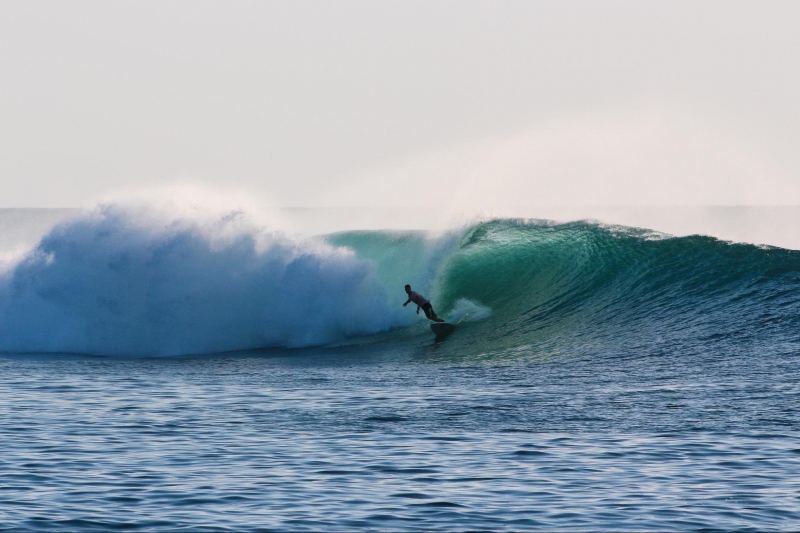 There's probably no greater feeling than the thrill and freedom of standing on the water and gliding effortlessly through the ocean, the salty spray splashing up around you. Except when you add in the adrenaline rush of the perfect wave, bolstered by mighty ocean swells with an intolerance for mistakes.
Padang Left has a very shallow left-hand reef break, christened the "Balinese Pipeline" due to its powerful, fast waves and large barrels. Wiping out during low tide could be very dangerous, with a sharp coral reef not far below. It's for expert surfers only, but beginners and intermediates can head to its neighbouring break — the more forgiving Padang Padang Right — for long unbroken waves at high tide.
Open for adventure: All year round. Best time to catch the waves: June to September.
8. Do-Dodonpa, Fuji-Q Highland, Japan: the world's fastest accelerating roller coaster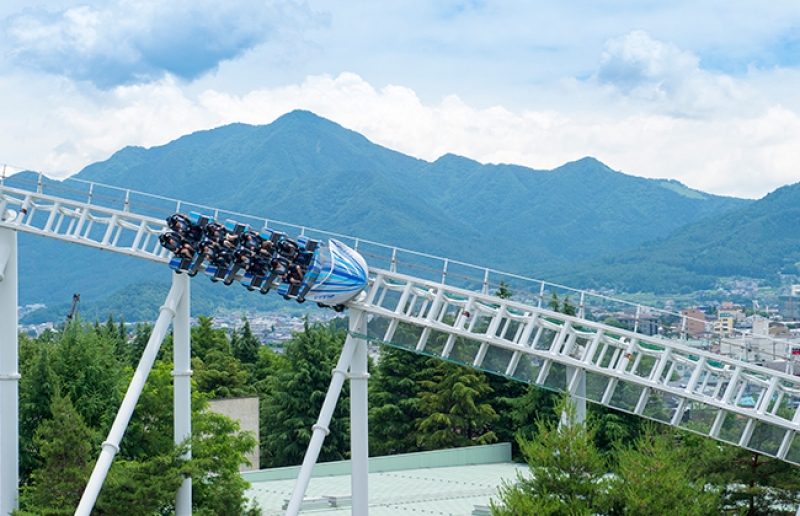 The world's fastest accelerating roller coaster was renovated from 2016 to 2017, to increase the acceleration further. Now boasting a 49-metre vertical loop (the world's largest), the ride is the world's first air-powered roller coaster to feature an inversion.
As you're waiting in line to board the ride, the tension and excitement build with the rhythmic percussion of traditional taiko drums. We guarantee your palms will be sweaty, your knees weak, and your arms heavy. Once on the ride, compressed air launches the train to a speed of 180km/h in 1.56 seconds. That's an impressive acceleration of 32.1 ms−2 (3.27g, or 3.27 times the force of gravity, which we're usually exposed to). In comparison, astronauts normally experience a maximum g-force of around 3g during a rocket launch. The force of the air hitting your face will feel like a ton of bricks. Fair warning: Try not to pass out.
Open for adventure: All year round, generally from 9:00 to 18:00 (check their schedule for updated hours)


If you've made it to the end of this article without being scared off, congratulations! You're a rare sort — a true daredevil! Have you experienced any of these and lived to tell the tale? Tell us about it in the comments!
Also read: Central Asia: A 7D6N Fun Itinerary For Your Next Big Adventure