Dubai hardly pursues anything on a small scale. It has the busiest airport in the world and currently holds the record for the world's highest infinity pool. Now, Dubai is adding a ferris wheel into its list of achievements, set to open on 21 Oct 2021.
The Dubai Eye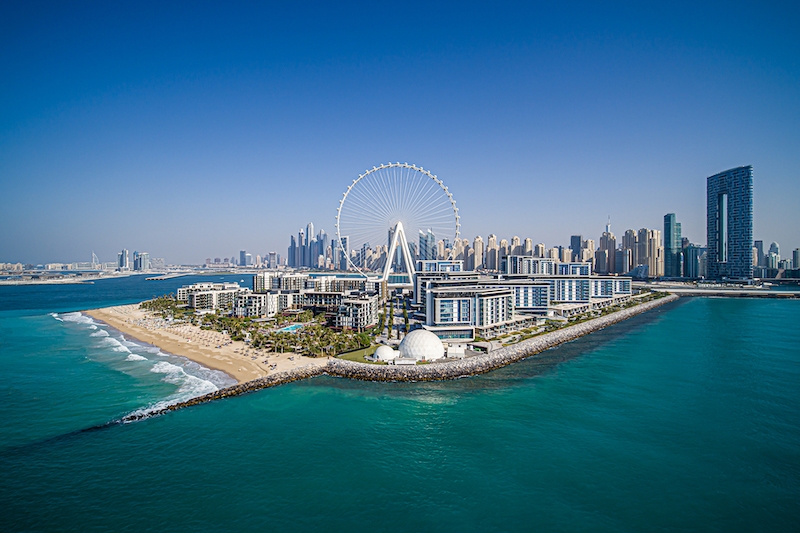 The Ain Dubai Ferris Wheel, aka Dubai Eye, will rise more than 820 feet above ground and offer views of Dubai's breathtaking skyline, the Dubai Marina, and the Bluewaters Island. 
With its given measurements, it will be twice the height of the London Eye and simultaneously be the largest observation wheel in the world. We're sure this record-breaking construction will be even more staggering in person as each leg stands 126 metres high — that can literally fit 15 London buses!
The Dubai ferris wheel features 48 separate cabins and can carry up to 1,750 passengers at a time. One trip lasts approximately 38 minutes. This isn't just an ordinary ferris wheel as there are three different types of cabins that passengers can choose from. The first is the basic observation cabin while the second is the social cabin that comes with dining and a bar. 
Also read: 12 Gorgeous Airbnbs in Dubai for Every Kind of Traveller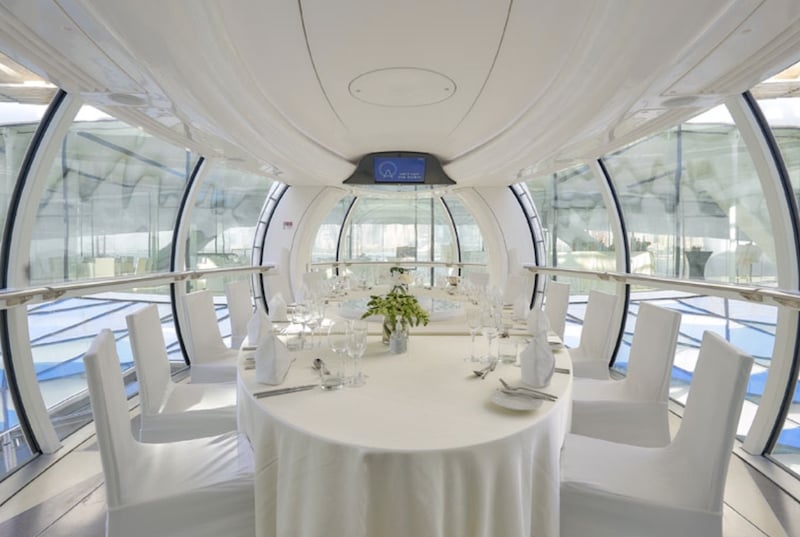 The third cabins are very special because they can be booked for private occasions like weddings and birthday parties. Aside from that, VIP passengers get to dine and book a private bartender while admiring Dubai's magnificent city lights. Don't sweat the scheduling because passengers can book a trip on the world's largest ferris wheel either day or night. If you're in the area, you can start booking your tickets now. The starting price is US$35 (AED 130). 
Ain Dubai is located on Bluewaters Island. For more information, check out its website here. 
Also read: Remote Workers Are Now Welcome to Operate in Dubai for One Year!
If you have a fear of heights, the world's tallest ferris wheel found in Dubai might just be the cure as it promises to make your visit worth the while. And let's be honest, all ferris wheels are magical. Who wouldn't want to ride the largest ferris wheel at least once? 
---
All images credited to Ain Dubai Ferris Wheel | Official Website