If you love amazing travel deals, there is no better place to be this year than the inaugural Travel Revolution Fair. Held from April 3 to 5 at Marina Bay Sands, Travel Revolution Fair is the venue where you can meet your every travel need at discounted prices.
To save you from spending hours jostling with the crowds while comparing packages and prices, we've painstakingly collated, reviewed and compiled the best travel deals that are featured in the Travel Revolution Fair. One thing for sure is that there's something for every type of traveller, so go on and check out the best that Travel Revolution Fair has to offer to you.
Also Read: Travel Revolution 2015 Latest Event Details
Southeast Asia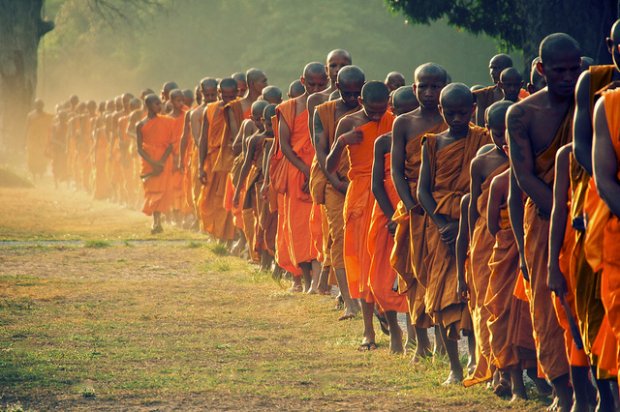 Image Credit: Balint Földesi
Nam Ho
Ever wanted to bask in the grandeur of Angkor Wat, or wander the street of Siem Reap? Then Nam Ho's hot-selling package, 5D4N Beautiful Cambodia, is the one for you! Cruise the Tonie Sap Lake, shop in the Old Market of Siem Reap, step into the Royal Palace and visit the Museum of Genocidal Crimes. This trip will let you have a dose of Cambodia's alluring nature, interesting culture and also their compelling history.
Travel Pick: Beautiful Cambodia
Duration: 5D4N
Price: From $988
Departure dates: June 5, 11 & 18
Misa Travel
Everybody loves short getaways, and if you've had enough of Krabi and Phuket, it's time to head off to the island paradise of Koh Samui. Misa Travel's 3D2N Getaways @ Weekender Resort Koh Samui is the perfect package for all you beach bums out there! Also, if you purchase their package by Visa, you're eligible for the "Stay 3 Pay 2" special.
Travel Pick: Getaways @ Weekender Resort Koh Samui
Duration: 3D2N
Price: From $468
Departure dates: Till June 30
Australia and New Zealand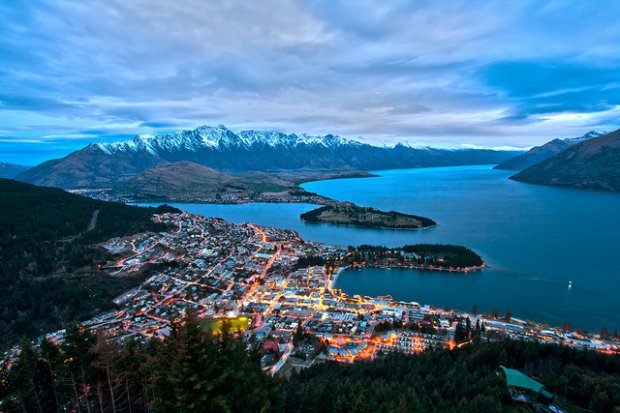 Image Credit: Lawrence Murray
Chan Brothers
Chan Brothers is offering a variety of packages for trips to Australia and New Zealand so there's definitely something for everyone. Go swimming with dolphins in Australia's Gold Coast or discover the alpine beauty of New Zealand's South Island. Some of their packages also include a farm stay, which will provide a lovely break from the city sights and sounds.
Travel Pick: Melbourne & Farm Stay
Duration: 6D
Price: 1st pax from $1588; 2nd pax from $1188
Departure dates in April: 8
Departure dates in May: 11, 18 & 25
Departure dates in June: 1, 8, 12 & 15
Departure dates in July: 13 & 27
Departure dates in Aug: 10 & 24
Departure dates in Sept: 7 & 21
Farmosa
Fancy a road trip along Australia's picturesque Pacific Coast? Grab Farmosa's 8D7N Legendary Pacific Coast package for a hassle-free self-drive vacation from Sydney to Gold Coast. Look forward to the triple bonus that comes along with this package: a dolphin watching cruise and sand dune tour at Port Stephens plus a camel safari at Port Macquarie.
Travel Pick: Legendary Pacific Coast
Duration: 8D7N
Price: From $938
Departure: March – September
East Asia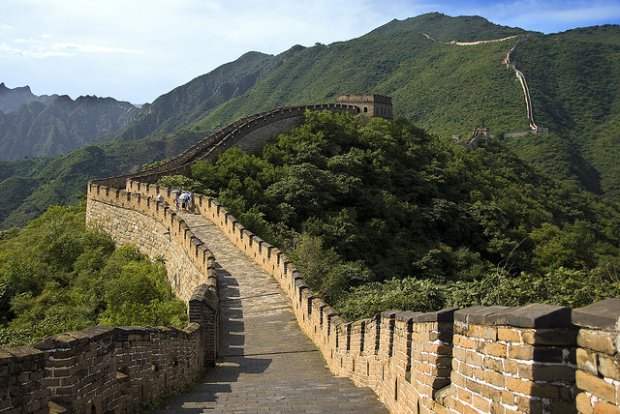 Image Credit: Craig Maccubbin
CTC Travel
For the perfect mix of natural, cultural and city sights, CTC Travel's 8D Shanghai Jiangnan + Sha Jia Bang / Hello Kitty Theme Park is one travel package that surely will not disappoint. The highlights of this trip include the world's biggest Hello Kitty Theme Park, Smile Chocolate Village, an Ancient Water Town and also Sha Jia Bang, one of the largest ecological wetland in Jiangnan.
Travel Pick: Shanghai Jiangnan + Sha Jia Bang / Hello Kitty Theme Park
Duration: 8D
Price: From $499
Departure dates in March: 28
Departure dates in April: 3, 4, 11, 18 & 25
Departure dates in May: 9, 16, 23 & 30
Departure dates in June: 6, 13 & 20
Departure dates in July: 4 & 17
Departure dates in Sept: 4, 5 & 19
Departure dates in Oct: 10, 17, 24 & 31
If you're looking for the best deals to Korea and Japan, then you'll be happy to know that we have a separate article featuring the best Travel Revolution deals for Korea and Japan.
Europe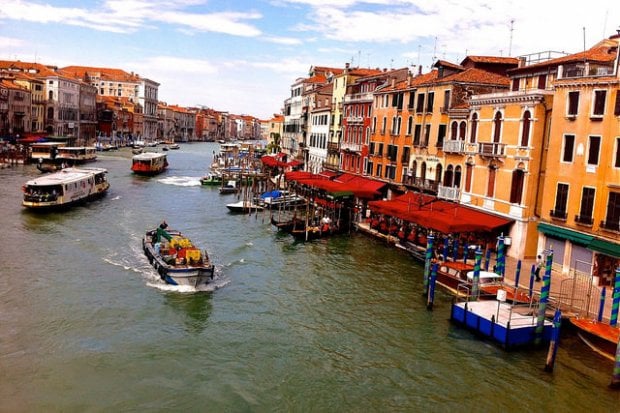 Image Credit: HeyExplorer
EU Holidays
There are certain cities in Europe that you just have to visit at least once in your lifetime, such as Paris and Rome. EU Holidays' Italy Swiss Paris + Amsterdam / London + Dubai package will bring you there and more. Cruise through the canals of Venice on a gondola, walk across the iconic Kapellbrücke in Lucerne, and take the classic tourist shot with the Leaning Tower of Pisa. That's not all – you'll also ascend Mont Blanc, the highest mountain in the Alps, and stay in 4 star hotels. Sounds like the perfect kind of European holiday.
Travel Pick: 12D Eastern Europe Highlights
Duration: 13D, 15D and 17D
Price: From $2988 per pax
Confirmed departure dates: March 27 & 28
Departure dates in April: 2, 3, 9, 10, 14, 16, 25, 27 & 30
Departure dates in May: 1, 4, 8, 22, 25, 27 & 30
Departure dates in June: 3, 4, 5, 8, 9, 10, 13, and more dates in July – Oct
EU Holidays
Turkey is definitely a destination not to be overlooked, and many travellers have raved about the amazing sights and myriad of experiences unique to Turkey. EU Holidays' 10/12D Amazing Turkey + Dubai is a package worthy of your every consideration. Not only will you be able to step inside the majestic Hagia Sophia and wander off into the labyrinthine bazaars of Istanbul, this tour will also take you to the charming little Ottoman town of Safranbolu. If that's not all, you can look forward to stays in 5 star hotels and also a night in an Ottoman house – how's that for a unique experience?
Travel Pick: Amazing Turkey + Dubai
Duration: 10D or 12D
Price: From $2688 per pax
Confirmed departure dates: Mar 21, Apr 10 & 30
Departure dates in April: 3
Departure dates in May: 15 & 29
Departure dates in June: 12, 19 & 26
North America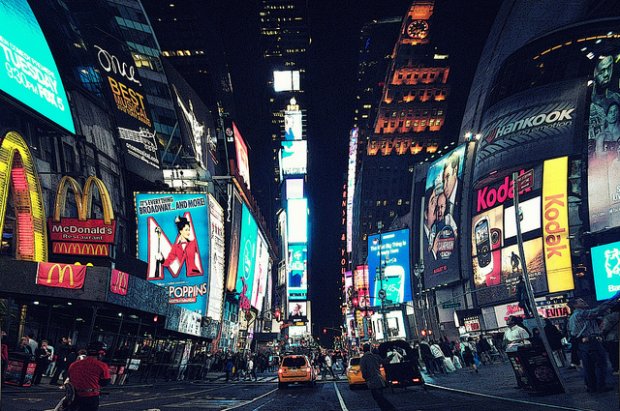 Image Credit: Jai Kapoor
Apple Holidays
If you're up for a trip to America, the one travel company you should be looking at is Apple Holidays. Widely known to be the Americas Expert, Apple Holidays is offering discounted packages to destinations like Los Angeles, Las Vegas, New York and even Hawaii and Alaska. If you'd like a dose of breathtaking landscapes, grab their Yellowstone + Mount Rushmore package. This group tour will offer you a once-in-a-lifetime vacation, bringing you to no less than 10 national parks and monuments! On top of Yellowstone National Park and Mount Rushmore, the tour also covers Monument Valley, Bryce Canyon, Valley of Fire and Virgin River Canyon.
Travel Pick: Yellowstone + Mount Rushmore (UGYR)
Duration: 11D or 14D
Price: From SGD 1988
Confirmed departure dates for 14D tours: June 14 & Sept 6
Confirmed departure dates for 11D tours: Every Tues & Fri from May 19 to Sept 15
Cruise

Image Credit: Wikipedia
Costa Victoria
Have a break from travelling on land and spend some days cruising the seas with Costa Victoria. You have no reason not to – Costa Victoria is offering a free upgrade from Inside Cabin to OceanView Cabin if you book their affordable travel packages.
Travel Pick: 3 Night Pleasure of Malaysia
Duration: 3N
Price: From SGD 337
Departure dates: Nov 19 & 26, Jan 20
Airline promotions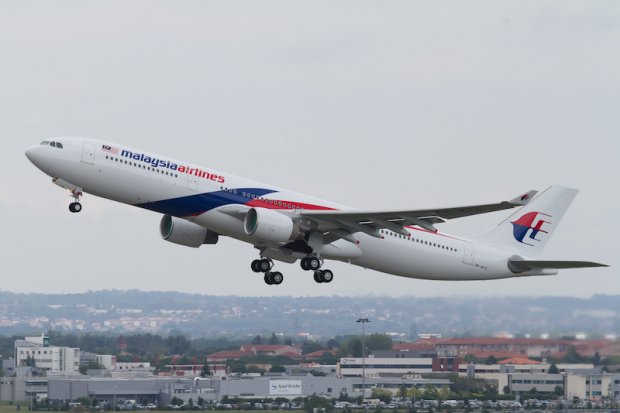 Malaysia Airlines
From now till the end of March, Malaysia Airlines is offering special fares on Economy and Business Class for both one way and return journeys. A huge variety of destinations are included in this promotion, from countries within the Asia region to those in Europe. The travel period is between March 16 to June 30.
Trafalgar
Trafalgar is offering 1-for-1 airfares to Europe* for those who book a Trafalgar holiday with a Singapore-issued HSBC credit card.
*Limited to the first 50 redemptions
Credit cards promotions
Visa has tied up with multiple travel agencies that are taking part in Travel Revolution, offering you a bigger bang for your buck. Enjoy great discounts and exclusive offers when you purchase your travel package of choice with Visa.
Travel insurance promotions
Before you go jetting off for your holidays, don't forget to equip yourself and your travel buddies with travel insurance. Drop by AIG's booth, because they are offering 40% off travel insurance plans – definitely a reason in itself to make a trip to Travel Revolution. Enjoy your vacation with a peace of mind and remember, better safe than sorry!
Before you run off to grab your favourite travel deals, be sure to keep yourself updated with the latest Travel Revolution 2015 event details.