Guests loll in cushy loungers at the balcony of their Ocean View suite, sipping on Piña coladas as they bask in the postcard-perfect seascape. Meanwhile, somewhere in the uncharted alleys of the very cruise ship, a room is cranking out 50,000 pounds of clean laundry for its 4,000 guests.
Meet Jinming, the Laundry Master on board Royal Caribbean's Mariner of the Seas cruise ship.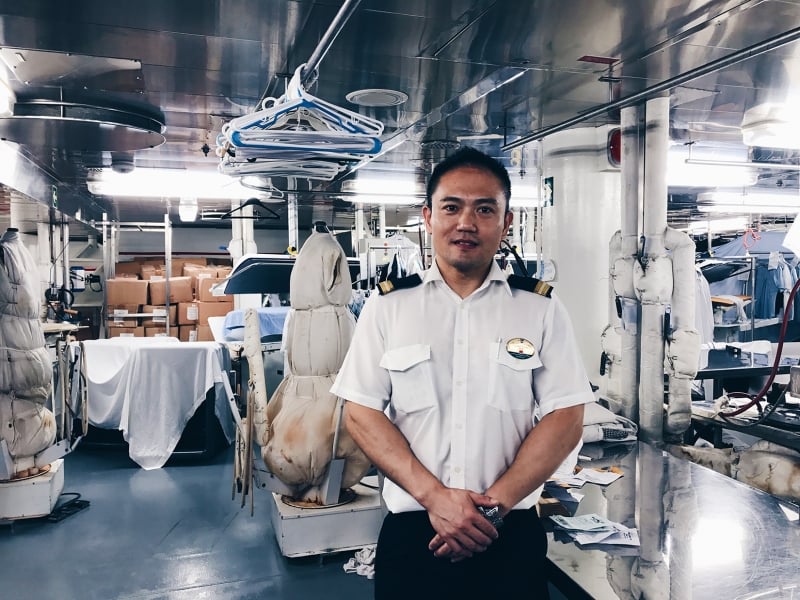 As the Laundry Master of this 140,000-tonne vessel, Jinming's schedule is as packed as a full-load on boarding day. Today, he took 10 minutes off his apprized time to give the skinny on what it's like being the captain of this well-pressed linen mayhem.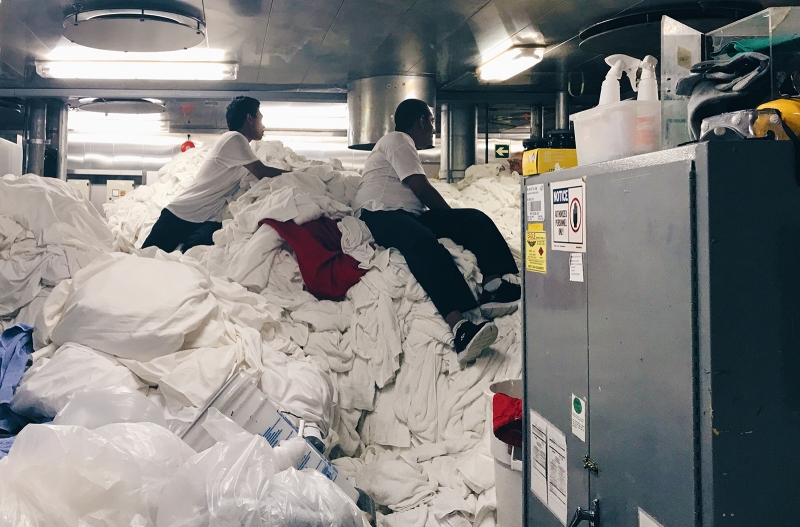 "Welcome to the mountain," Jinming chirped over the mellow whirring of the industrial-sized machines – machines for rinsing, machines for drying, and a dozen other laundry processes you never knew that perfectly-pressed suit went through before being sent back to your state room.
Though having helmed this well-oiled machine of a laundry room for nearly a decade, Jinming was darting around the place with a gusto like it's his first day on the job.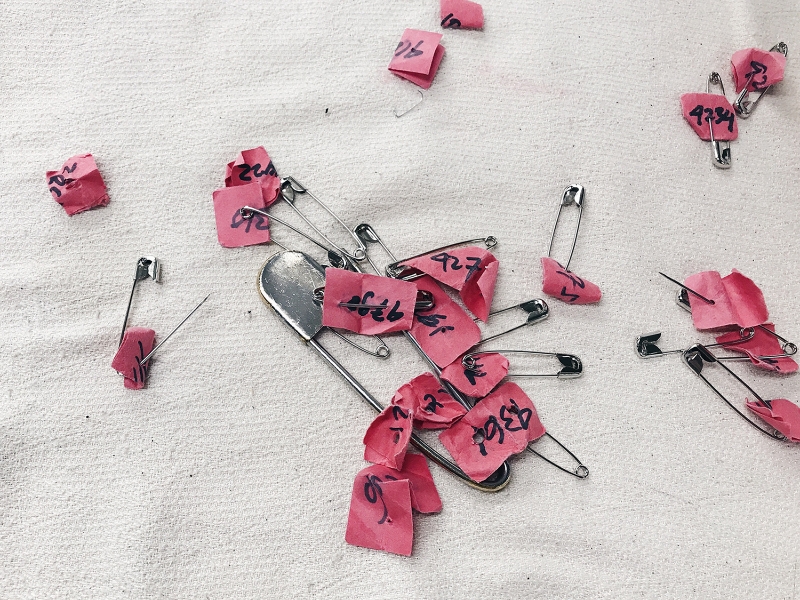 Laundering for a cruise voyage is beyond the servicing of occasional guests' laundry needs. Think table cloths, crew uniforms, bedsheets for the thousands of rooms, and that amounts to a 10,000-pound mammoth pile of linen Jinming's team handles everyday.
How rigorous must this be? Don't forget the special procedures for certain fabric types, the maintenance of pH5.5 to prevent any itch allergy reaction, and the many other details the team cannot afford, and has never once overlooked. Did I mention how rigorous this is?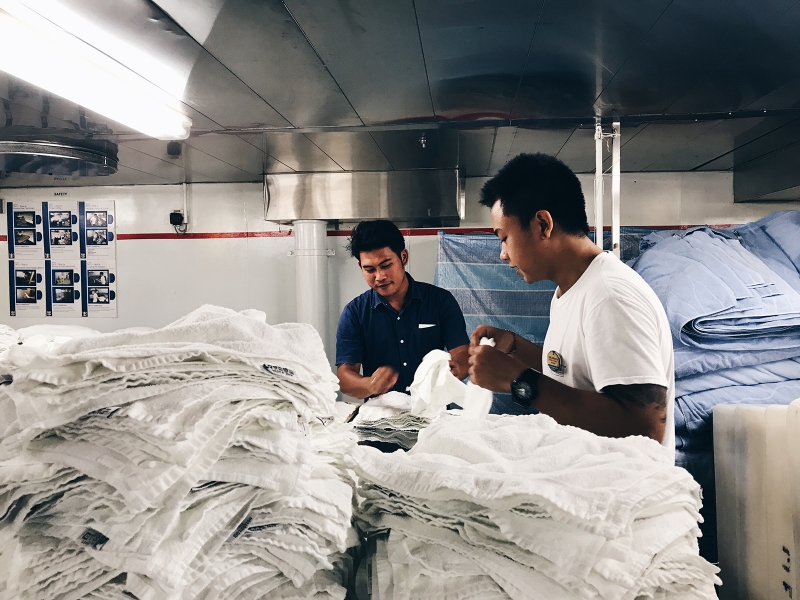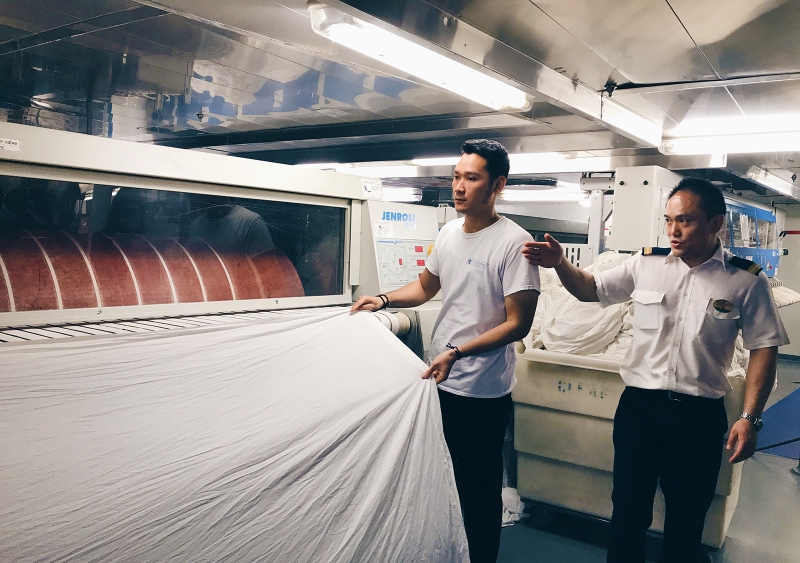 It's no easy feat. But for Jinming and his team, amidst the round-the-clock hustling, it's a joy working with the crew and interacting with people from all over the globe.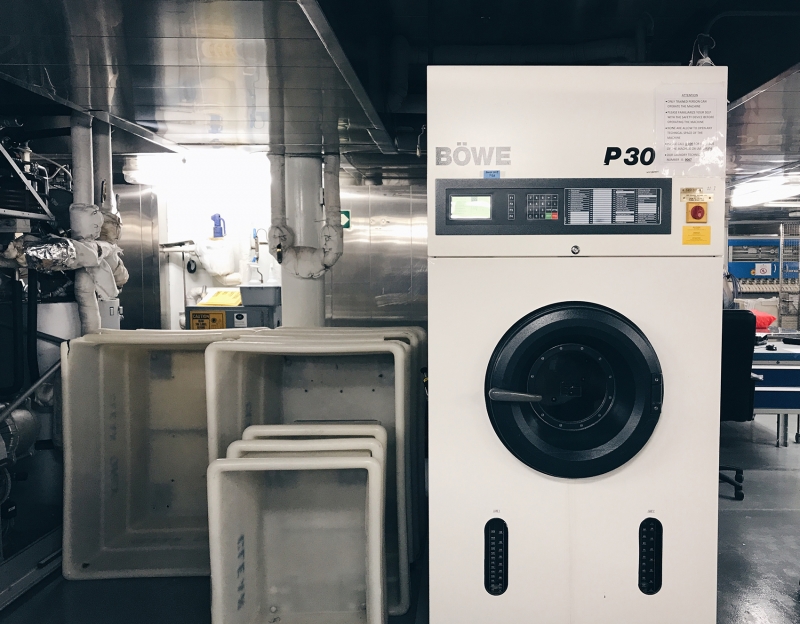 While quality and cleanliness are priority, Jinming's team advocates environmentally-friendly cleaning practices, especially with the copious amounts of laundry on board. And that means reduced water consumption, fuel, steam, electricity, and washing only on full loads.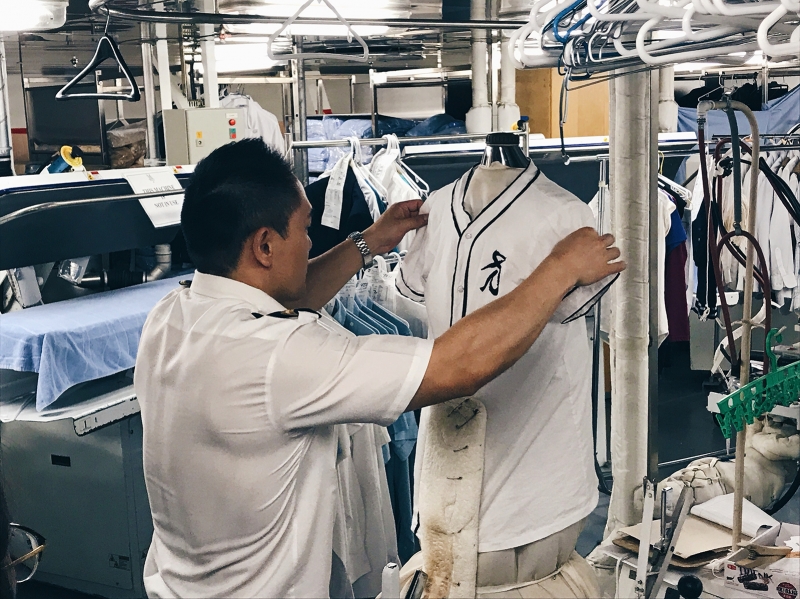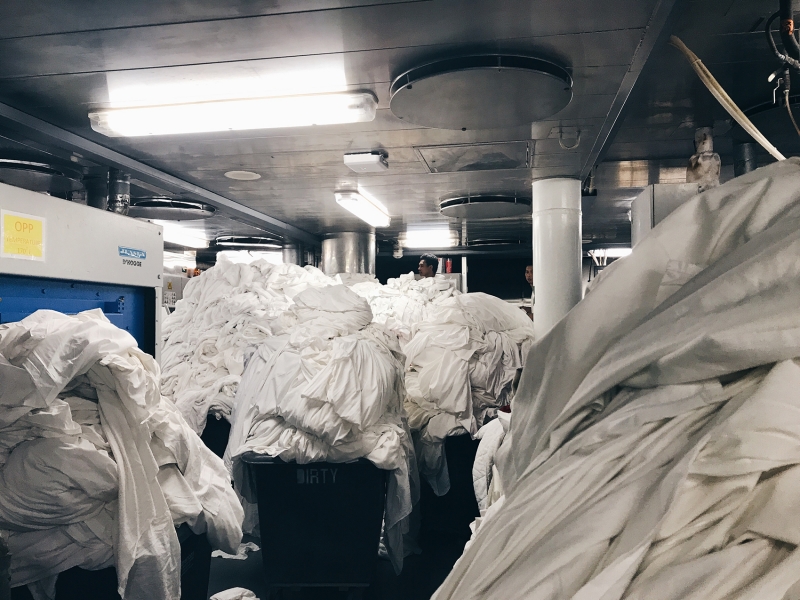 After four days of sailing, it's turnaround day. The cruise docks at its homeport and disembarks its guests, before welcoming a new voyage in five hours. Five hours for the crew members, including Jinming and his team, to prepare for the next sailaway. Fresh linens are tucked in, garbage gets incinerated, medical supplies are refilled, containers of produce and food are loaded…
It's one hell of a colossal operation, before the cruise sets sail and the frenzy begins again.