Contributed by The Gone Goat
Nothing unfolds slowly on a cycling or bicycle touring trip. You trade pain for adventure, long rides for meaningful moments, and hurried life for a dash of uncertainty.
Getting into sticky situations is part of the whole journey and sometimes you question whether this is what you have signed up for. The seas look calm and azure, but your nerves are a total wreck, knowing there's a long enduring climb ahead or construction on the side of the road which narrows your space into nothing more than a single yellow line.
"Quiet reminders I tell myself every now and then: You cannot prepare for what happens to you. You just have to go for it."
Why take a Taiwan bicycle journey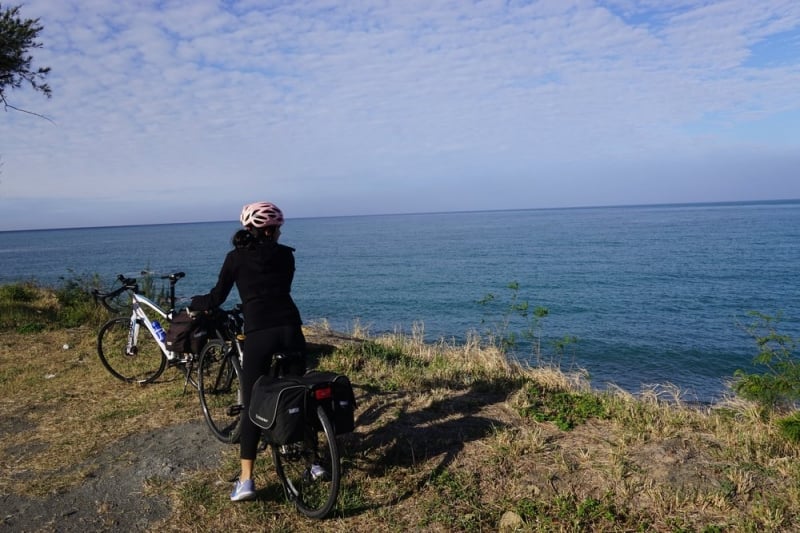 Taiwan is an underrated destination for cycling holidays even though it is an ideal location for such an activity. Infrastructure-wise, Taiwan has made it easy for people to cycle in their country with a sprawling network of dedicated paths and the presence of a home-grown bicycle manufacturing brand, Giant.
On the cultural front, despite being often compared to China, Taiwanese people do not relate to what they generally consider the characteristics and etiquette of people from mainland China. However, the Taiwanese are very fond of the Japanese and their culture. Taiwan was, as a matter of fact, colonised by the Japanese for 50 years until 1945. Older Taiwanese often mark the Japanese colonial era as a turning point in their country's development, one that contributed to the clean streets, top-notch railway system and durable agriculture know-how.
Getting started on my Taiwan bicycle journey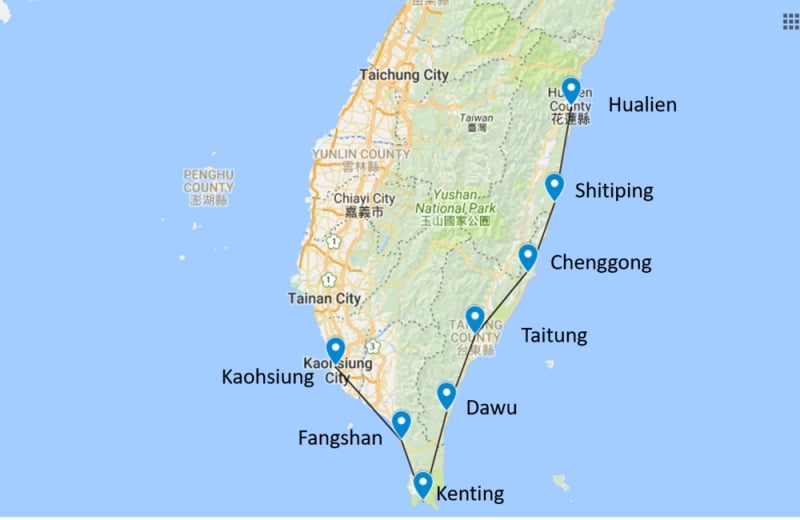 Knowing that we had luxuriously wide and paved roads for cyclists, we followed the coastal route from Kaohsiung all the way to Hualien for one week, covering 445km. We couldn't wait to get our wheels rolling to the East Coast side of Taiwan, where a scenic route hugs the coastline. This was part of Cycling Route 1, a popular path that circles the entire island. It can be completed in two weeks.
Beginning with flat terrain, we left Kaohsiung's smoggy central and ride alongside scooters, cars, and trucks. The road widens to cater to cyclists and we emerged on paved highways, sucking in fumes, wondering what did we get ourselves into.
The track then turns into the beautiful rural coastal township, Fangshan, known for its Aiwen mangoes. A day's ride later, we hit the glorious Pacific coast from Kenting to Dawu.
The beautiful sights along the way
Along this stretch of 100km, we faced unrelenting elements, switchback roads at the bends of each coast, long uphill tunnel rides alongside speeding trucks, and rainy weather (stories of battling headwinds at 20mph, pouring rain and flat tyres abound) before finally hitting Taitung, the southeastern country in Taiwan… and a place that is prone to earthquakes.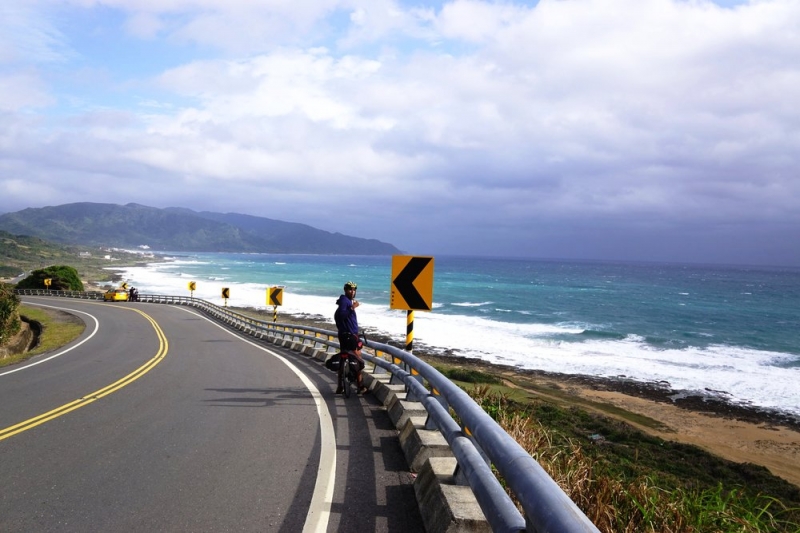 Stunning views at every turn as we head closer to Taitung after suffering a gruelling 100km ride with crazy headwinds from Kenting to Dawu.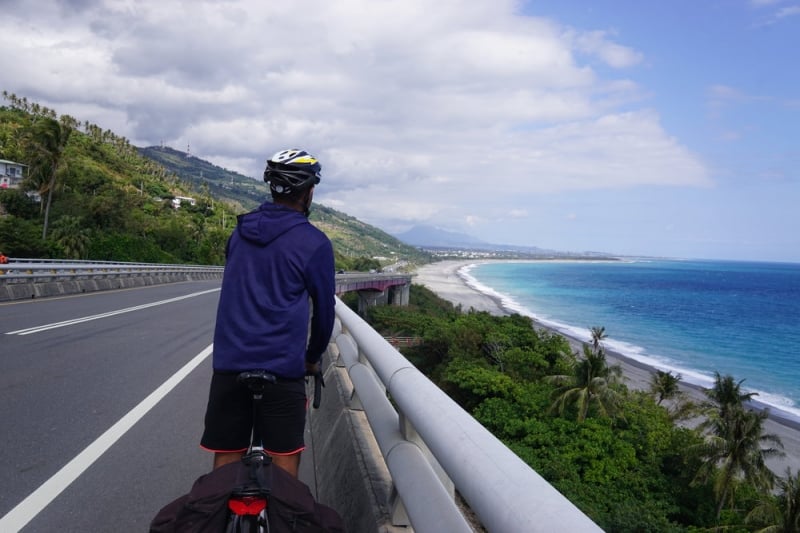 Encountering an earthquake in Hualien
When we were in Hualien, a massive 6.4 earthquake struck the city at 11.50pm. As the lights flickered, the entire room shook, causing the bed to shift aggressively and the chandelier to swing. It was a scary and unreal moment, I couldn't believe that this was happening to us. We grabbed our stuff and stood outside the hotel for a good two hours. Honestly, at that time, we didn't know what we should do. Standing outside was probably the worst idea, but the aftershocks continued the entire night.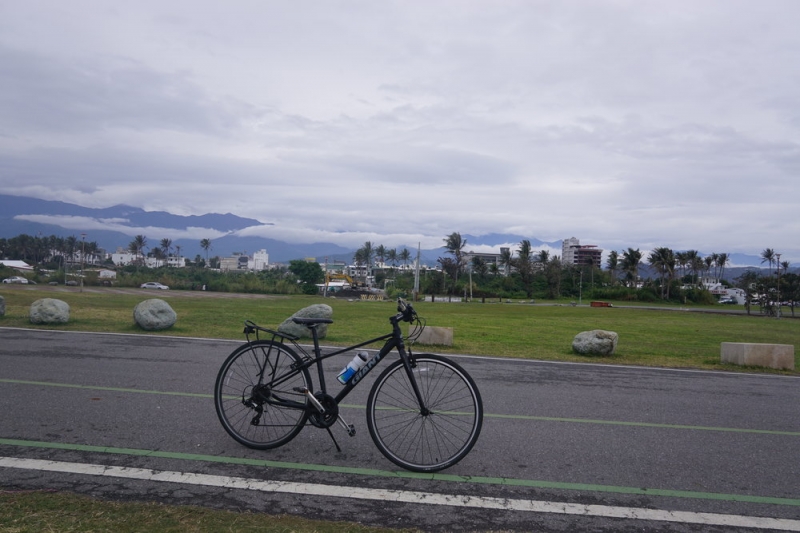 The earthquake caused an immediate change in the weather, with rain forecasted for the last few days. That didn't deter our spirits, though. The next day, we made our way back to Taitung and filled out the journey back with food, city walks, local interactions and slow rides.
Heading back
After that, we made our way back to Kaohsiung by train. Bicycles in Taiwan are allowed in certain carriages making it convenient for us. At Kaohsiung, we returned our Giant bikes, gorged on milk tea, and enjoyed the last sunshine days of Taiwan (thankfully, we were blessed with good weather!).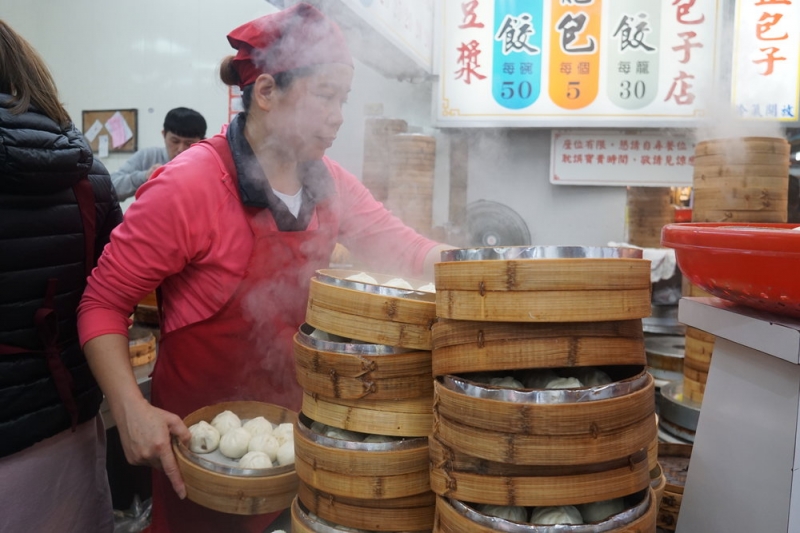 What I learned from my Taiwan bicycle journey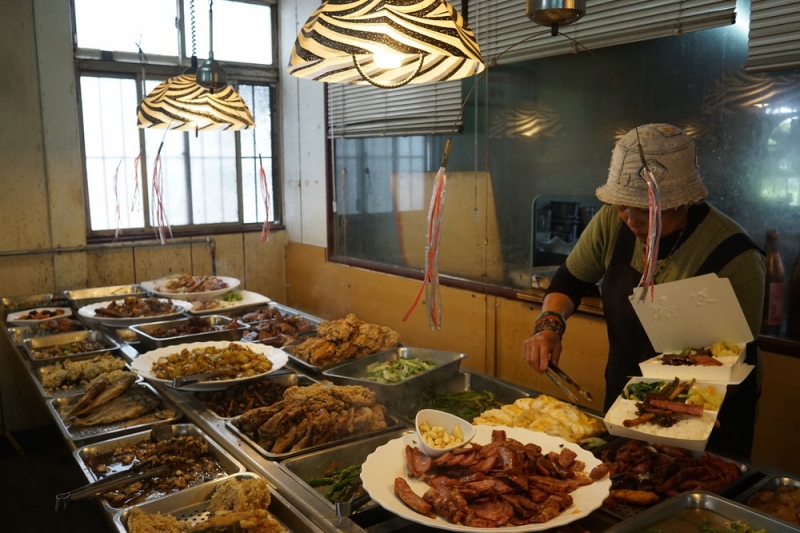 Overall, the trip gave us a great dose of Taiwanese culture, including the food culture. An enormous variety of typical Taiwanese street food could be found everywhere, and we particularly enjoyed the dumplings and mixed rice which we felt were value for money.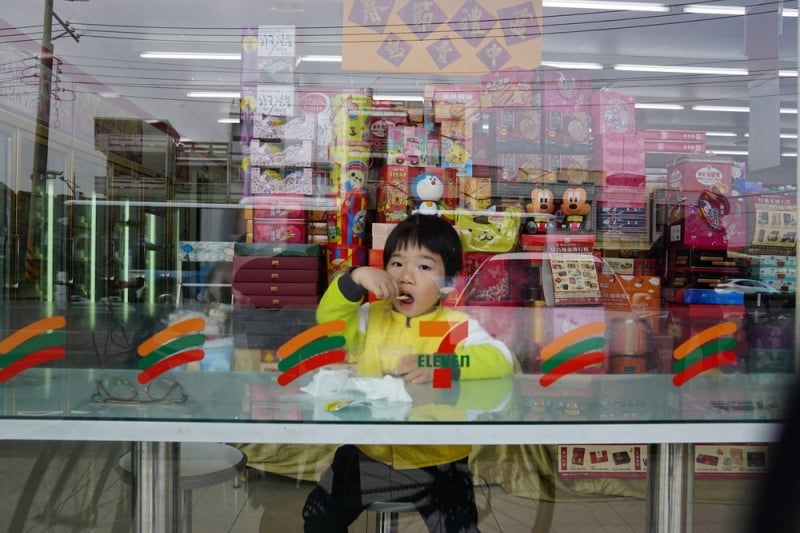 If we were lost or stranded somewhere and needed food, we looked for the 7-Eleven stores.  They are not like the dingy, low-quality ones back home; in Taiwan, they are always clean, well-stocked and even have postal and train/bus ticketing services!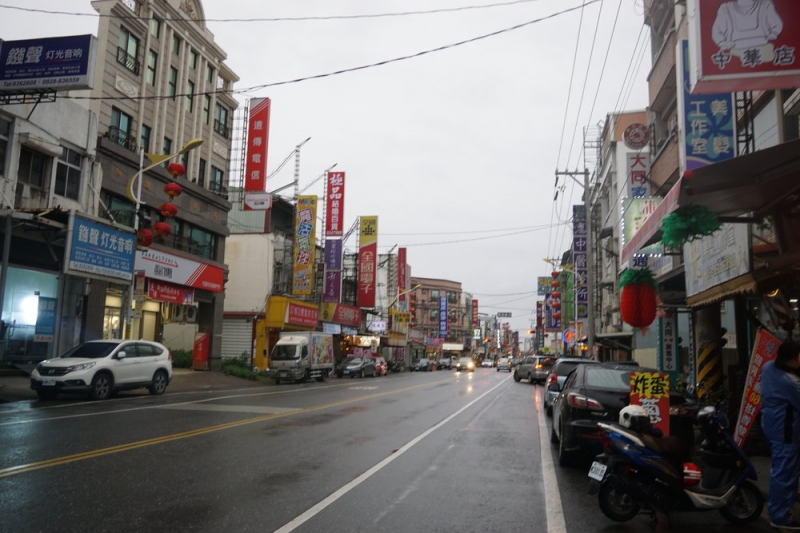 During our trip, when our tyres punctured and we had to hitch rides in the middle of nowhere, we experienced the finest moments of Taiwanese hospitality.
When natural disaster struck Taiwan, we noticed how the locals were wildly optimistic and calm, displaying no sense of panic as aftershocks continued until the next morning. They just showed an admirable determination to move on and face the future, or they probably knew that their buildings were designed to withstand the fiercest earthquakes!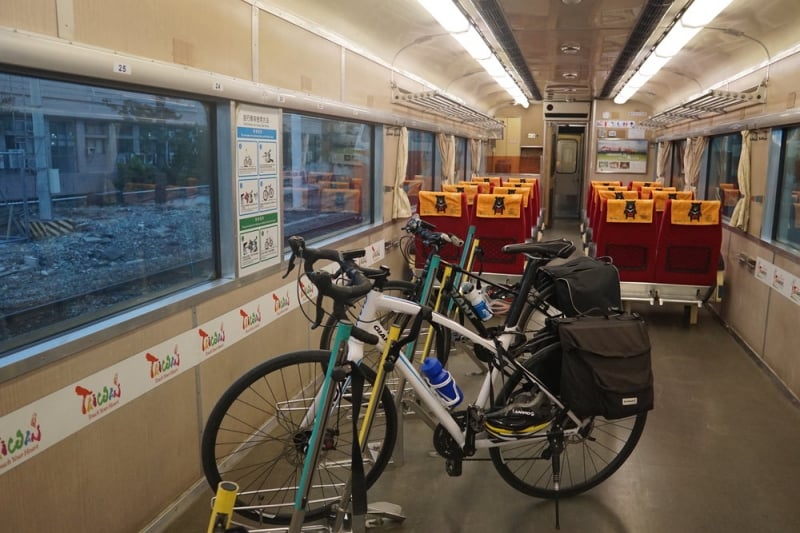 If you want to understand the thrill of cycling along the coasts, then Taiwan might be the place for you to dive deeper into your athletic capacity. So, ready to start planning your own Taiwan bicycle journey?
Do you have an interesting travel story that you'd like to share? Click here to find out how you can be a Featured Traveller, too!