Enjoying a hearty meal in the air might be a familiar thing to frequent travellers boarding multiple planes with in-flight meals. But digging into a three-course gourmet meal out in the open air? That sure is something else! And you can do just that when you board the world's first hot air balloon restaurant: CuliAir Skydining! Read on to learn more about this unique sky dining experience in the Netherlands.
Where did the idea for a hot air balloon restaurant come from?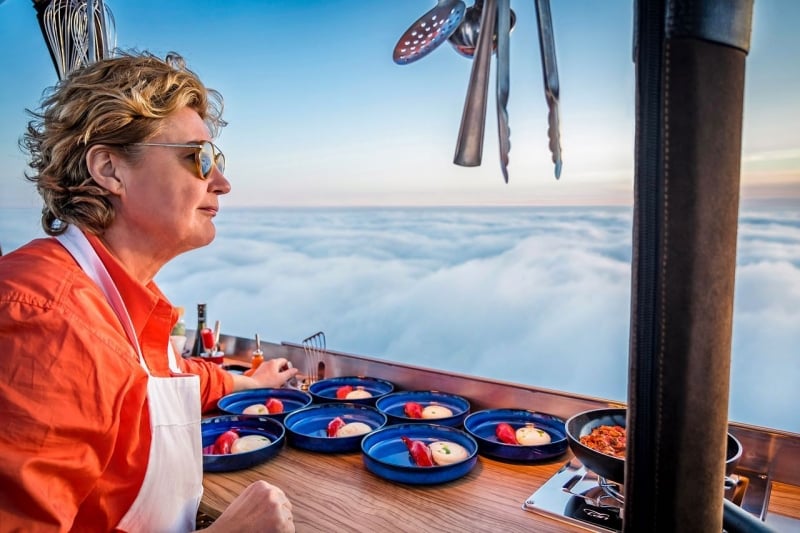 Angélique Schmeinck, one of the only two female Dutch master chefs, has been dreaming about prepping exquisite meals in a hot air balloon ride, utilising the balloon as a huge convection oven.  After more than two decades of restaurant experience, the culinary maestro decided to put her dreams in the clouds (literally) for the world to see. And to her surprise, travellers took an instant liking to the outcomes!
How does it work?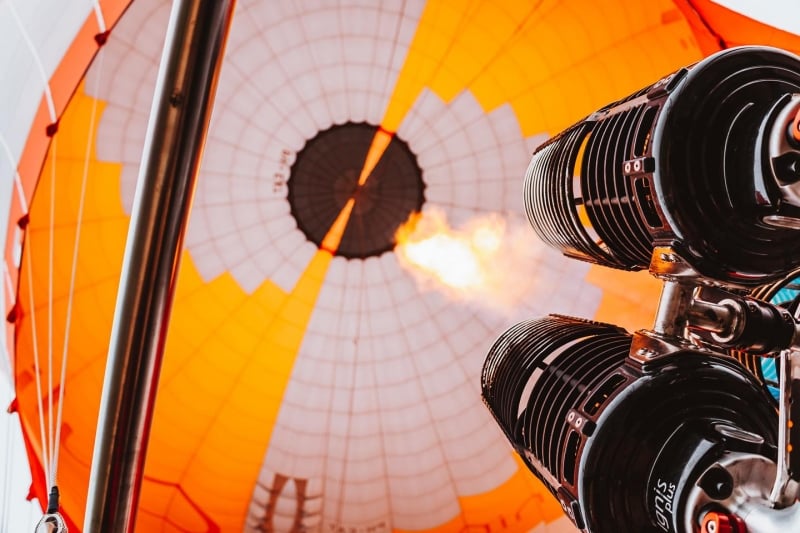 Cooking in a hot air balloon is definitely a brilliant idea. Chef Angélique puts a lot of thought into it, especially when it comes to temperature control and dish serving.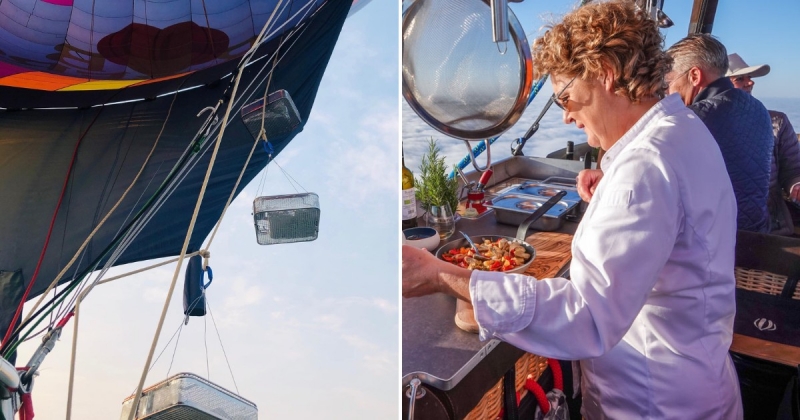 Plus, an ingenious pulley is put to use in this hot air balloon restaurant to transport the dishes to the balloon's crown. The food is placed in special-purpose steel oven baskets, so worry not about its hygienic aspect. What happens to the food after cooking? The dishes will be lowered to a custom-made kitchen where Chef Angélique will prepare the hoisted-down meals in an enticing plating session. 
Where and how can you board this hot air balloon restaurant?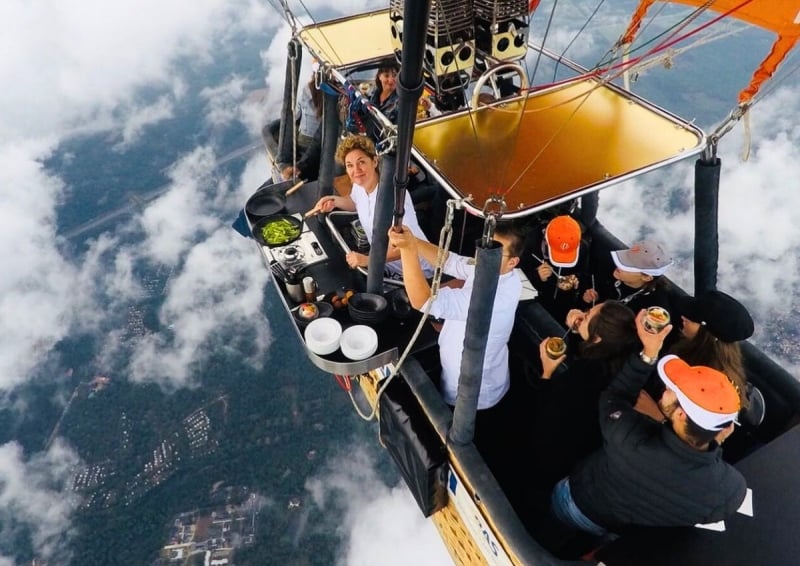 You'll find this hot air balloon restaurant stationed in Velp: a village in the province of Gelderland. It is about a two-hour drive from Amsterdam. 
Make sure to join their waiting list to be the first to know about the available dates and upcoming agenda via email. Or, you can also view the already planned dates on their official website and make an online reservation right away.
The cost is €475 (~S$698) per person, and this includes both the ride and the meal itself. Each session lasts for one and a half hours. This unique sky dining experience caters to both groups and individuals, be it for businesses or private purposes. The restaurant can accommodate six to 10 people at a time.
When is the best time to hop on this ride?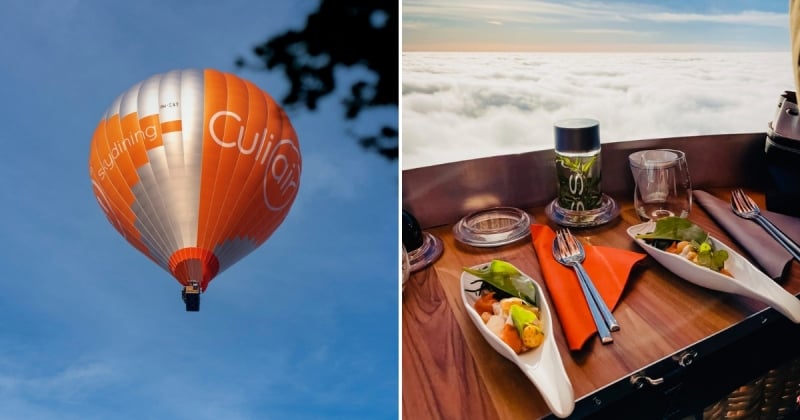 In general, the CuliAir season begins in May until mid-October. But for the best experience, we recommend going in the months of June, August, and September. These are when the weather is most ideal for a hot air balloon ride in the Netherlands.
Address: Bosweg 4, 6881 KK Velp, Netherlands 
Also read: 10 Stunning Airbnbs in Amsterdam That Deserve Your Attention
Thinking of coming to the Netherlands anytime soon? Check out our other articles on the Netherlands to learn more about the Land of Windmills!
---
All images credited to CuliAir Luchtballon Restaurant | Official Facebook Page