London, one of the greatest cities in the world. It's just one of those places that we all want to visit at least once in your life. However, it's not known to the be the cheapest. Having lived in London for a while, I'd put together a nifty list that I hope will serve you as well as it had served me. 😉
I've coupled these delectables with the nearest tube stations so you can plan your route to try London's sexiest eats without breaking the bank. After all, good eats should be loved and shared!
DISCLAIMER: Food may cause you to get hungry while reading.
Also read: 15 Muslim-Friendly Tea Rooms in London To Have an Amazing Afternoon Tea
THE KENSINGTON CREPERIE – Fragrant Crusty Pancakes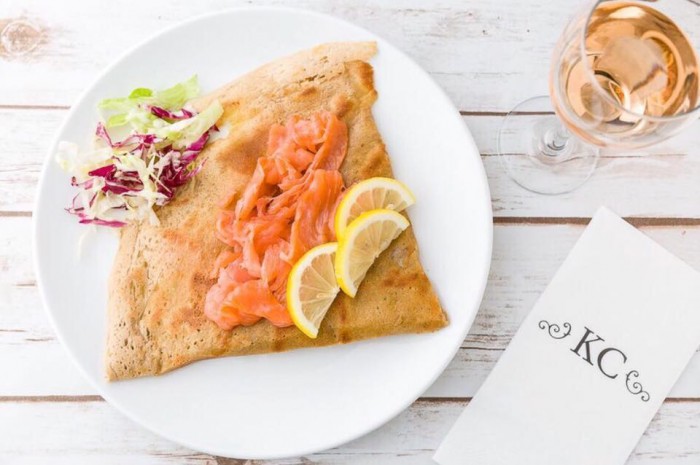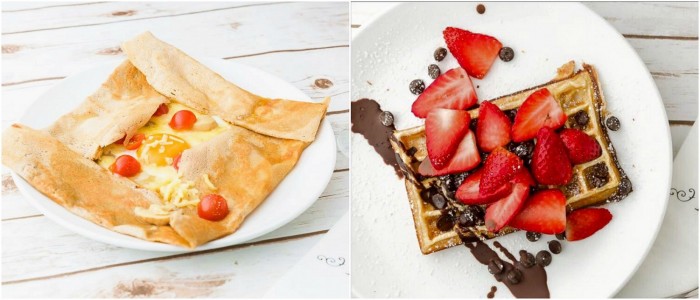 Image credit: Kensington Creperie Facebook
Sweet or savoury? You decide. They do both well. Having opened since 2001, it's safe to say they know what they're doing when it comes to these French pancakes. The batter is fragrant and the crepes come to you fresh with a light crisp. The ingredients are top notch as well.
Take your pick from the selection of savouries such as an English breakfast (bacon, mushrooms, tomato, egg, cheddar) or the Italian (pepperoni, mozzarella, cherry tomatoes, basil and cheddar), and sweet, such as the traditional (sugar, lemon and butter), or the Suzette (butter, sugar and orange).
Best part? It's relatively inexpensive. Most crepes on the menu are under £10 (SGD 20)!
If you're not feeling like a pancake, they do a pretty neat 'make your own' waffle as well.
Situated a stone's throw away from the Victoria & Albert Museum, the beautiful surroundings make it an ideal stopover on your museum visit for lunch or afternoon tea depending on the time.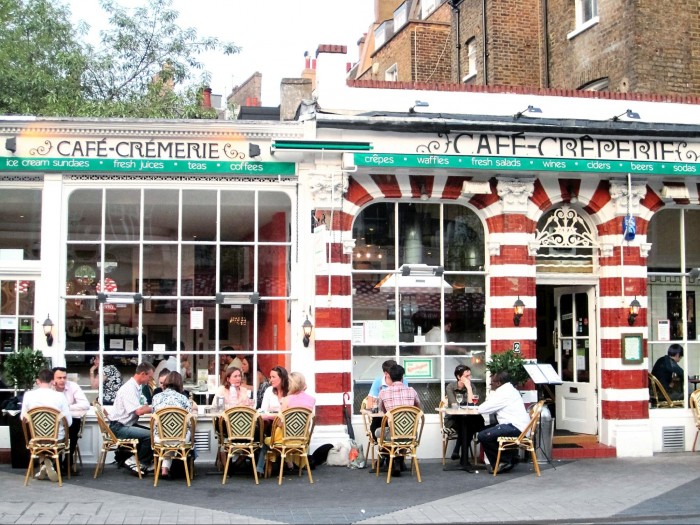 Image credit: La Citta Vita
Nearest Tube Station: South Kensington (District Line)
Address: 2-6 Exhibition Road, South Kensington, London, SW7 2HF
Opening hours: Mon-Sun 10am-11.30pm
B A O – Fun in a Bun

Image credit: B A O Facebook
Starting out from street stall at Netil Market, these nifty little Taiwanese-inspired buns are just the thing to hit the spot when you need a hot burst of flavour on that chilly afternoon in London. The BAO signature bun consists of tender stewed pork belly sprinkled with peanut powder enveloped by a pillow-soft bun. If you're not interested in trying something you can easily get in Taiwan, try the variations, including their seasoned fried chicken BAO and even a dessert BAO stuffed with heavenly Horlick's ice-cream. There's even a great selection of teas, ciders, and side dishes to complete this epic meal.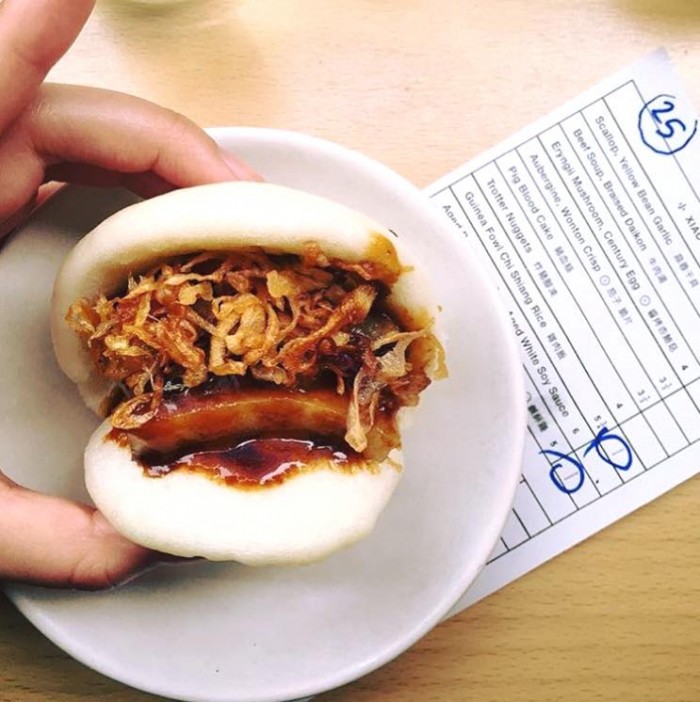 Image credit: B A O Facebook
Trust me, once you've tried this, you'll want more of its fluffy goodness. Queues at their SOHO outfit are long, but worth the wait. Go hungry, leave happy. Each bao costs only £3.75 (SGD 7.33). So with drinks it'll average to about £10 (SGD 20) per person.
Even better, their new addition is opening in June 2016 at Windmill Street. More BAOs for the rest of us!
Nearest Tube Station: Piccadilly Circus (Piccadilly Line)
Address: 53 Lexington Street, London, W1F 9AS
Opening hours: Mon-Sat 12-3pm, 5.30-10pm
Also read: Eating Our Hearts Out in London
ABENO TOO – Kick-Ass Okonomi-yaki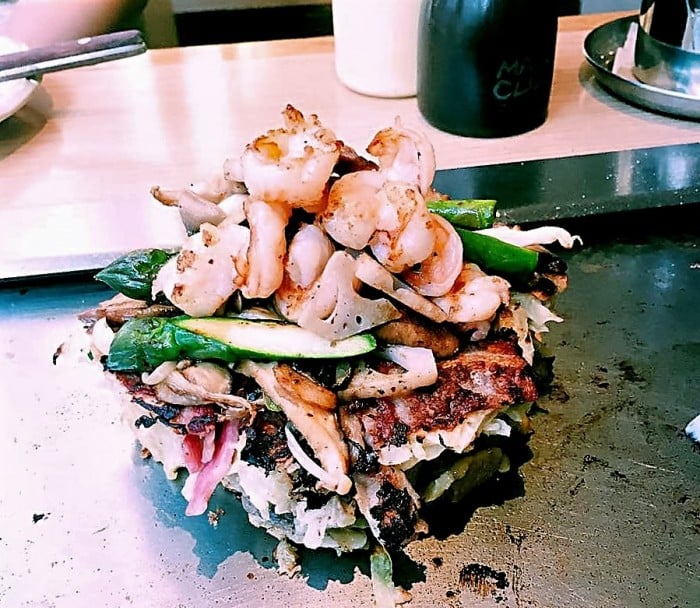 Image credit: Abeno Too Facebook
At first I was skeptical. Authentic okonomi-yaki in London you say? I found it hard to believe. But when I did try Abeno Too, the more express of the Abeno restaurants, situated in the Covent Garden area, I was more than impressed.
Okonomi-yaki is a Japanese cabbage-based pancake topped with delectable ingredients like octopus, bacon and shrimp, served with a special brown sauce, mayonnaise, seaweed and bonito fish flakes. Traditionally, there are two styles of okonomi-yaki – "Hiroshima style", where the plain pancake is grilled, then topped with the chosen ingredients, or "Osaka style", where all the ingredients are mixed into the batter, then cooked like an Italian frittata.
Abeno Too serves Osaka-style okonomi-yaki that is cooked directly in front of you at the hot plate built into the table. When stepping into the small restaurant, you can put your jackets or coats inside the bench you sit on. This protects your coats from getting the BBQ smell that comes along with the food.
The ingredients were so surprisingly fresh, that you can smell a fresh fragrance coming from it as they mixed the batter. I ordered the bacon, salmon and cheese mix which was heavenly. The ingredients go so well with the batter and the fresh crunch from the cabbage base made each bite refreshing and light.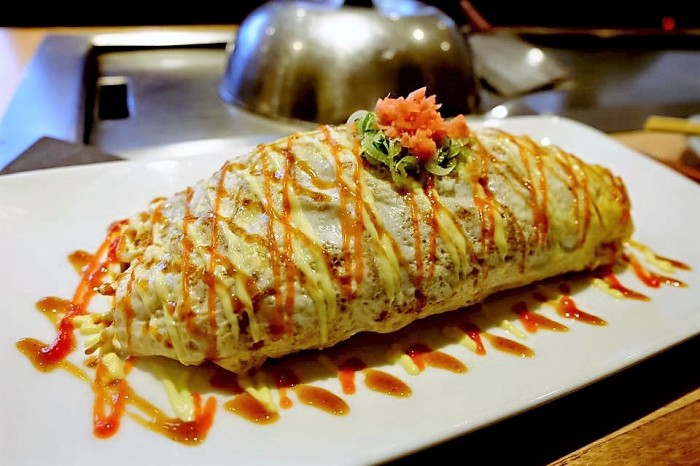 Image credit: Abeno Too Facebook
I recommend trying the noodles mixed in the omelette as well.
The damage? The Okonomi-yakis average about  £10-18 (SGD 20-35) each. And they're quite sizeable for sharing.
Tip: Do check out their lunch menus which are much more worth it. Going for about £13.50 (SGD 26.40) with okonomi-yaki, miso soup and a side dish!
Nearest Tube Station: Leicester Square (Piccadilly Line)
Address: 17-18 Great Newport St, London WC2H 7JE
Opening hours: Tue-Thu 12-10.30pm, Fri-Sat 12-11pm, Sun-Mon 12-10pm
GALLIPOLI – Turkish Delights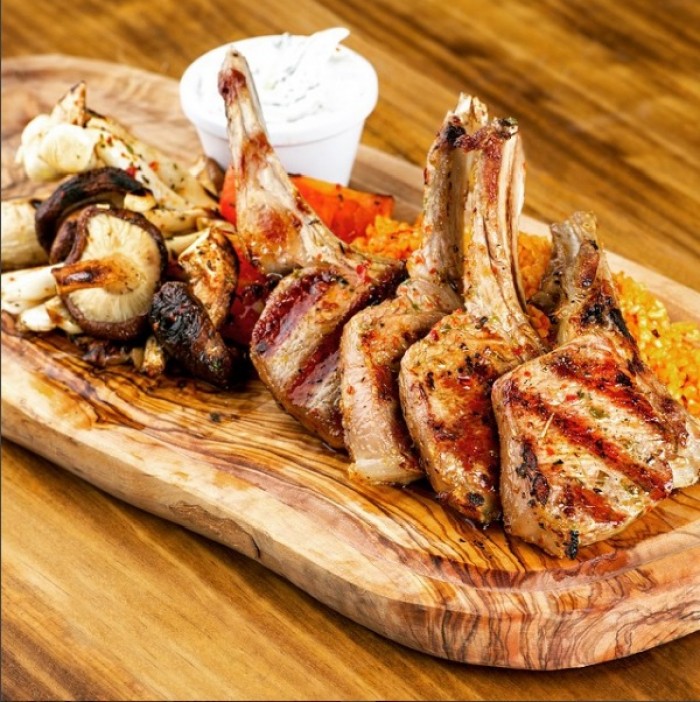 Image credit: Gallipoli Instragram
There are three Gallipoli Restaurants in the heart of Islington — Gallipoli Bazaar, Bistro & Cafe and Gallipoli Again and all three are good! A fan of Turkish/Mediterranean fare, I'm always on the hunt for great Hummus, Kebabs and Iskenders.
If you're thinking it may be too exotic for your tastes, don't worry. I brought some friends with a slightly less adventurous palates and they, too, fell in love with the food here. The salads are fresh, meats grilled to perfection, and the casseroles are so full of flavour.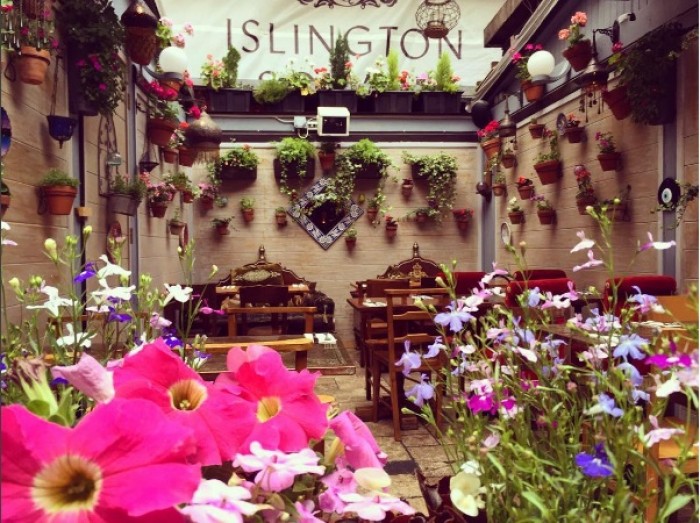 Image credit: Gallipoli Instragram
Not to mention, the ambiance for all three branches are very nice to chill in.
Tip: Their set lunches are ridiculously worth it! Going at about £7.95 (SGD 15.55) for a soup, main and dessert! The bread baskets come hot as well!
Nearest Tube Station: Leicester Square (Piccadilly Line)
Address: 17-18 Great Newport St, London WC2H 7JE
Opening hours: Tue-Thu 12-10.30pm, Fri-Sat 12-11pm, Sun-Mon 12-10pm
TAYYABS – Legendary Lamb Chops & Tandoori Chicken Tikka on a Sizzling Hot Plate
Image credit: Tayyabs
If you think you've had great Indian Lamb Chops and Tandoori Chicken, think again. Hailing from Southeast Asia, I've had easy access to Indian cuisine. So when I was brought by friends to this Punjabi Restaurant in East London, I wasn't exactly ecstatic.
We ordered the Mixed Grill, a popular favourite, which was the restaurant's famous lamb chops, fiery kebabs, and spiced chicken, along with a variety of curried vegetables and meats. I must say the place was worth the hype…and the wait! The mango lassi was also one of the best I've had, and goes incredibly with the heavy flavours of the grilled meats. Prices range from £10-25. (SGD 20-48).
Tip: Go early at 5.30pm for an early dinner to skip the queues. Even with a reservation, people have had to queue close to 2 hours just to get seated!
Nearest Tube Station: Whitechapel (District Line)
Address: 83-89 Fieldgate Street, London E1 1JU
Opening hours: Mon-Sun 12-11.30pm
*Honourary Mention*
FIVE GUYS – Fresh from the Grill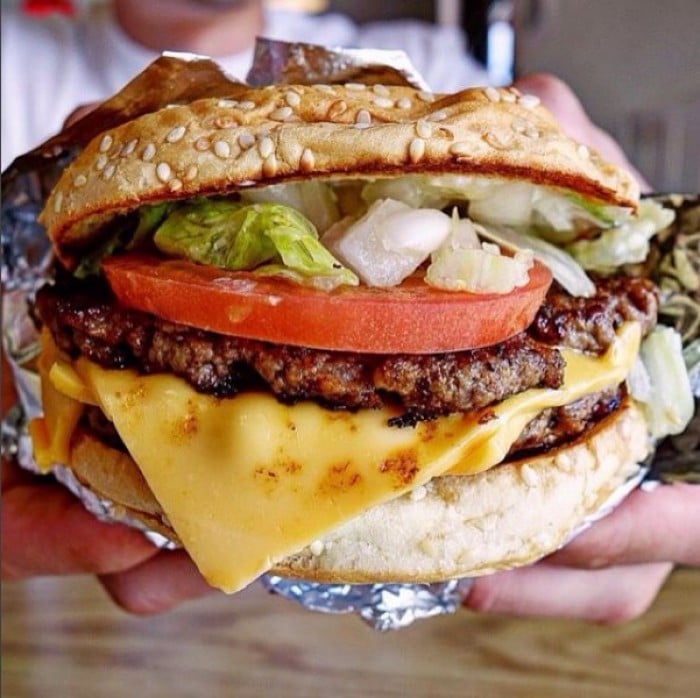 Image credit: Five Guys Instragram
Okay okay, I know, Five Guys is a fast food restaurant. But I think its burgers are better than a lot of gourmet burger lying around the UK at double the price! So I had to put this in.
If you like burgers, you'll definitely love this one. The burgers come to you wrapped in a foil piping hot and oozing with juicy goodness. You always see the words 'fresh off the grill' in burger places or menus, but this is one place where the burger literally comes fresh off the grill. Coupled with the butter grilled sesame buns and oh-so-crunchy lettuce, onions and tomatoes, every bite makes you want to slam the table and yell out in happiness.
The 'Little' Cheesburger (which is not at ALL little by the way) is going for  £5.50 (SGD 10). And the others average under  £10 (SGD 20).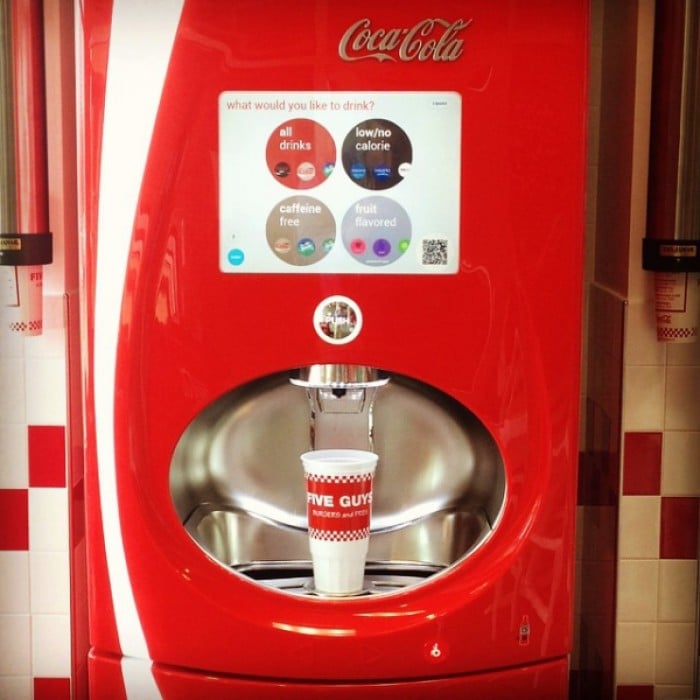 Image credit: Five Guys Instragram
The Milkshakes are pretty yummy too. And the best part to the drinks (free refills yay!), is that there's a low/no calorie option. You can LIE TO YOURSELF about picking the "healthier" option when you're out pigging out at a burger joint! Between normal calories and low/no calories, give me self-denial any day!
Also try their Cajun fries! So what are you waiting for?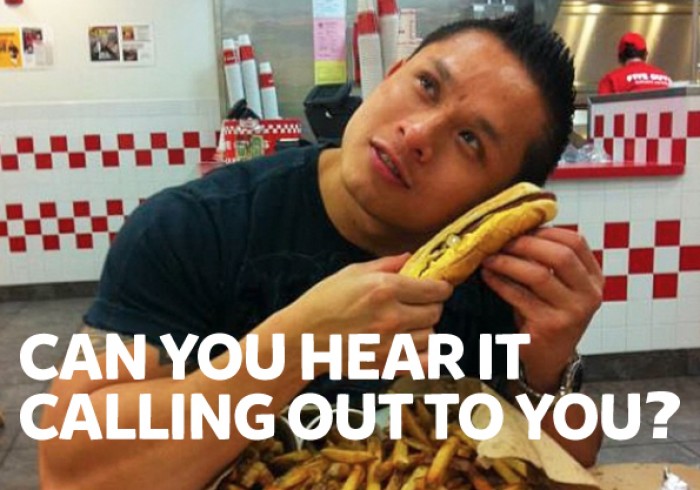 Image credit: Five Guys Instragram
Nearest Tube Station: Oxford Circus (Central Line) (There're a few outlets. Google for the other locations)
Address: 5-6 Argyll St, London W1F 7TE
Opening hours: Sun-Thu 11am-11pm, Fri-Sat 11-12am
Also read: 16 Days in the UK: How I Did It For Under SGD 2000 Including Flights
There are so many more wonderful hidden gems in London that I'd like to share. Do stay tuned for more!