Travelling by trains not only gets you to places you desire to go, but also allows you to make spontaneous stopovers and enjoy views of the changing landscapes. At times, a train ride is the destination in itself. If you're one who embraces the slow chug of trains and losing yourself in the scenery that passes you by, make a trip to any of these scenic countries and explore them by rail.
1. Japan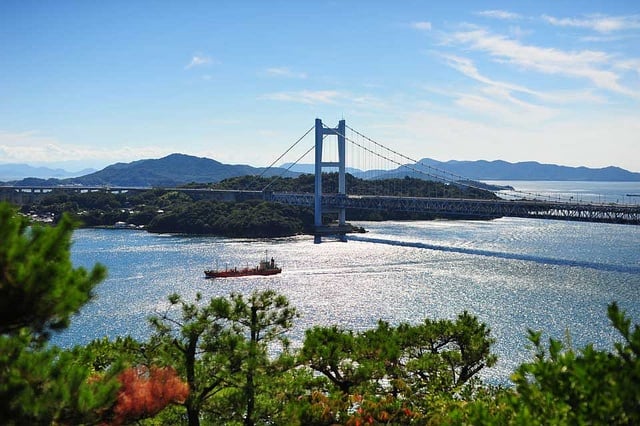 Seto Ohashi Bridge | Image credit: Shibuya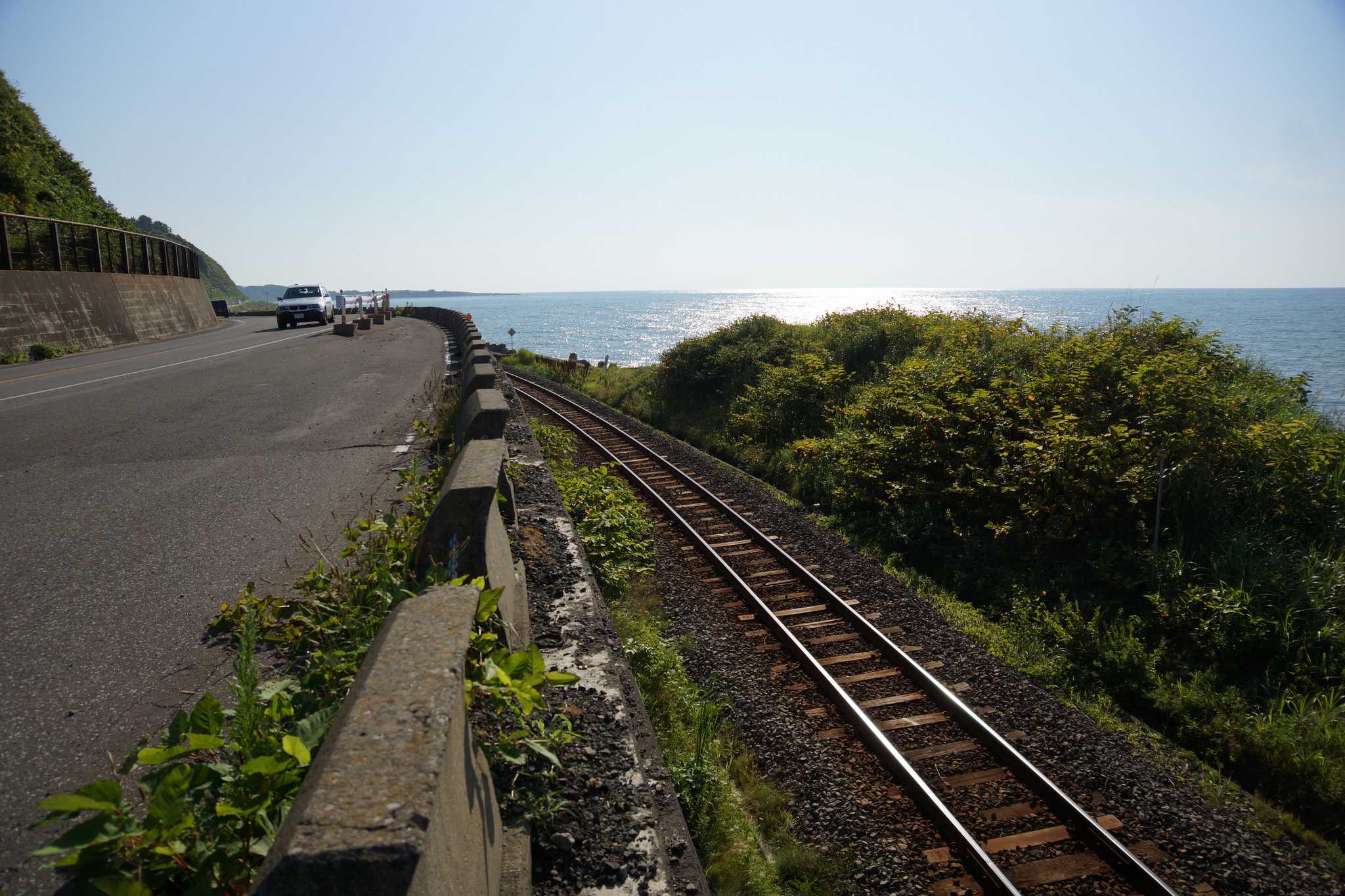 Gono Line | Image credit: Gono Line
Small Branch Rail Lines, Trans-Japan
Train rides in Japan are almost synonymous with the Shinkansen. Yet, if you are a traveller who likes a touch of nostalgia, an exploration of Japan's countryside via small branch rail lines will bring you to a smorgasbord of refreshing Japan sceneries. Just to name a few, the Gono Line stretches from Akita Prefecture to Aomori and offers a stunning view of the Sea of Japan, while the rapid train Resort Shirakami cruises along Shirakami Sanchi, a mountainous region that is also a UNESCO World Heritage Site. On top of that, the Seto Ohashi Line crosses the Seto Inland Sea via the world's longest two-tiered bridge, Seto Ohashi Bridge.
2. Sri Lanka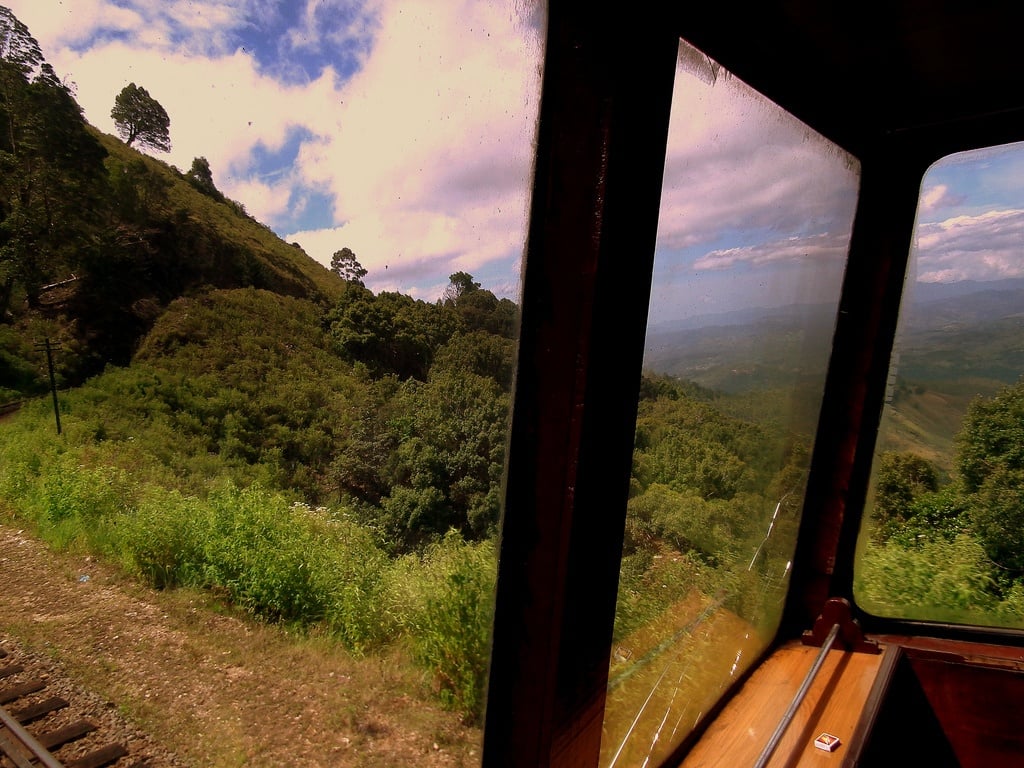 Expo Rail | Image credit: Calflier001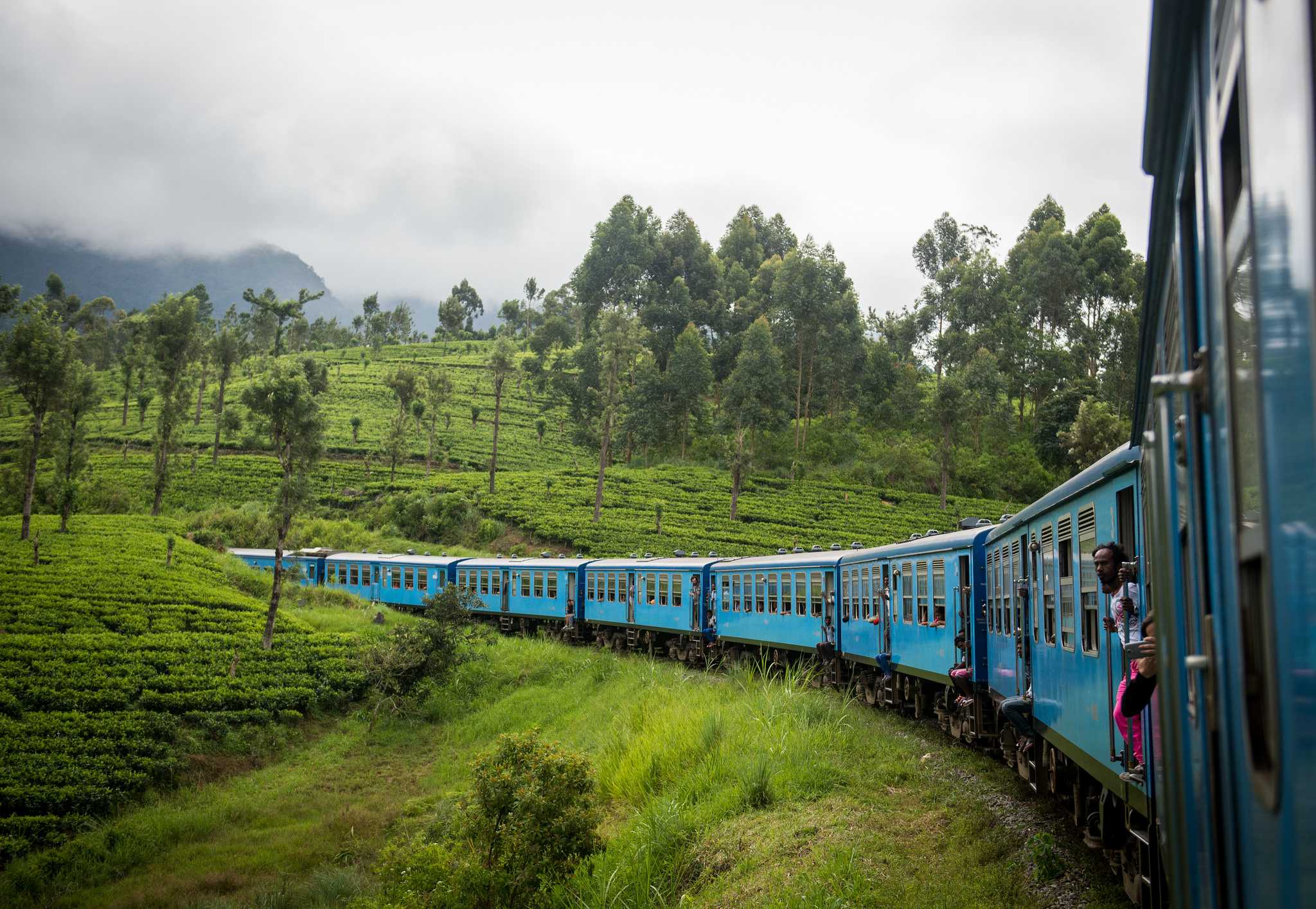 Train Trip, Ella to Kandy  | Image credit: Oscar Mino Peralta
Expo Rail, from Kandy to Ella
Another train that rumbles into the sunset, the Sri Lanka's Expo Rail is a state-run rail service that provides one of the most affordable explorations of Sri Lanka's countryside. Occasionally blanketed in mist, acres of tea plantations and waterfalls set against a backdrop of lush forested mountains make the journey through hues of Sri Lanka's greenery so much more magical than it already is. The journey from Ella to Kandy spans seven hours, and the sights are so mesmerising that you may even opt for a reverse ride back from Kandy to Ella.
3. Myanmar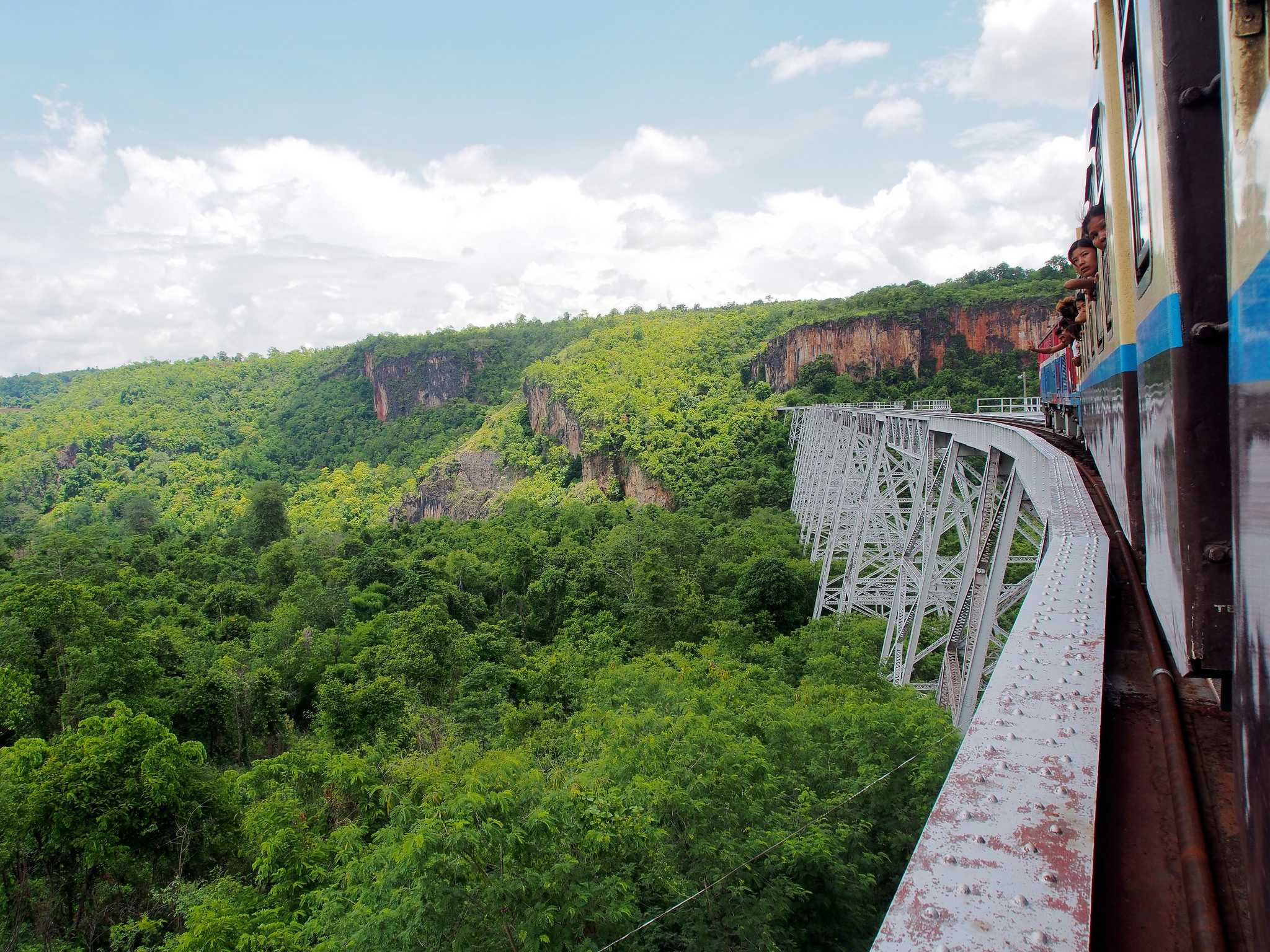 Gokteik Viaduct | Image credit: Clay Gilliland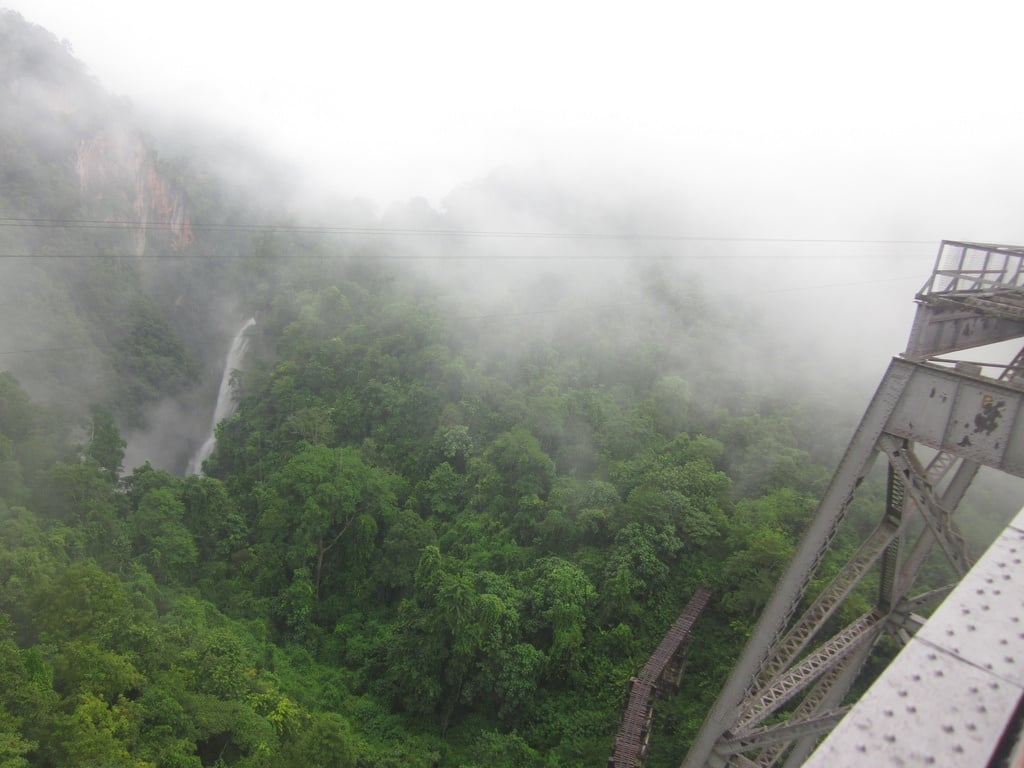 The View below the Gokteik Viaduct rail | Image credit: Ken Marshall
Gokteik Viaduct, from Pyin Oo Lwin to Hsipaw
For an atypical sight of Myanmar, opt for the Gokteik Viaduct rail ride. The iconic section of the journey comes when the train is crossing from Pyin Oo Lwin to Hsipaw. Perched 100 metres above the ground with no railings on both sides, the Gokteik train's usual rumble quietens significantly as it slows to a walking speed to cross the rail safely. For those with a fear of heights, this section of the train journey will be exceptionally nerve-wracking. Brave the what-ifs by stretching your head out of the open cabin windows and be handsomely rewarded with a breathtaking sight of Myanmar's landscapes and a gorge below. Constructed in 1899 and lauded as an architectural masterpiece, the Gokteik Viaduct offers a ride that is parallel to taking a railroad journey back in time.
4. Russia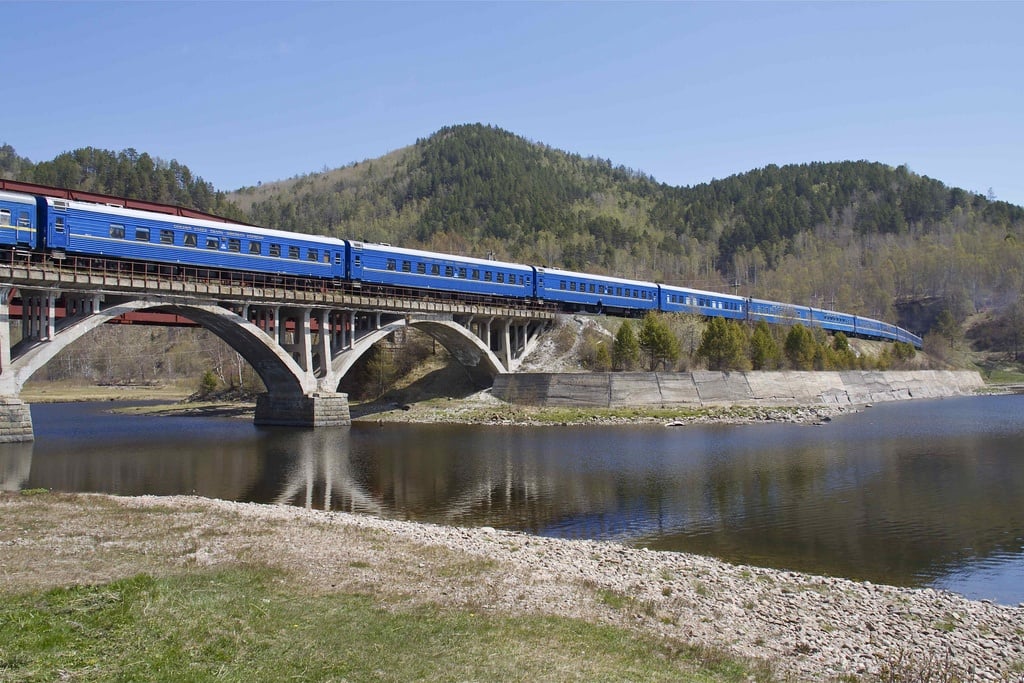 Lake Baikal | Image credit: Martha de Jong-Lantink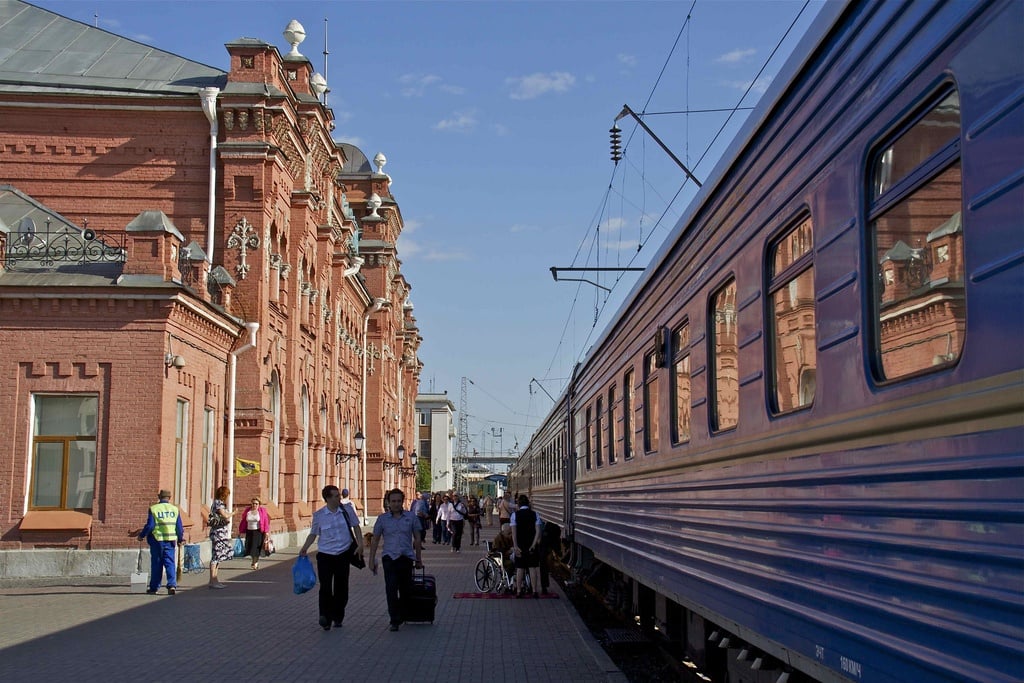 Trans-Siberian | Image credit: Martha de Jong-Lantink
Trans-Siberian railway, from Moscow to Vladivostok
The Trans-Siberian Railway is among the longest train journeys in the world. The classic route extends from one end of Russia to the other, from Moscow to Vladivostok – a whopping 6,000 miles and passing through eight different time zones. The Trans-Siberian also branches into Mongolia and China, in the journey known as Trans-Mongolian and Trans-Manchurian respectively. You can look forward to views of glacial lakes, vast terrains and even magnificent city architecture. For an authentic immersion of Russia's diverse culture, alight every now and then to mingle with the locals, especially in Siberia, where the Buryats, Russia's largest indigenous group, reside.
5. Canada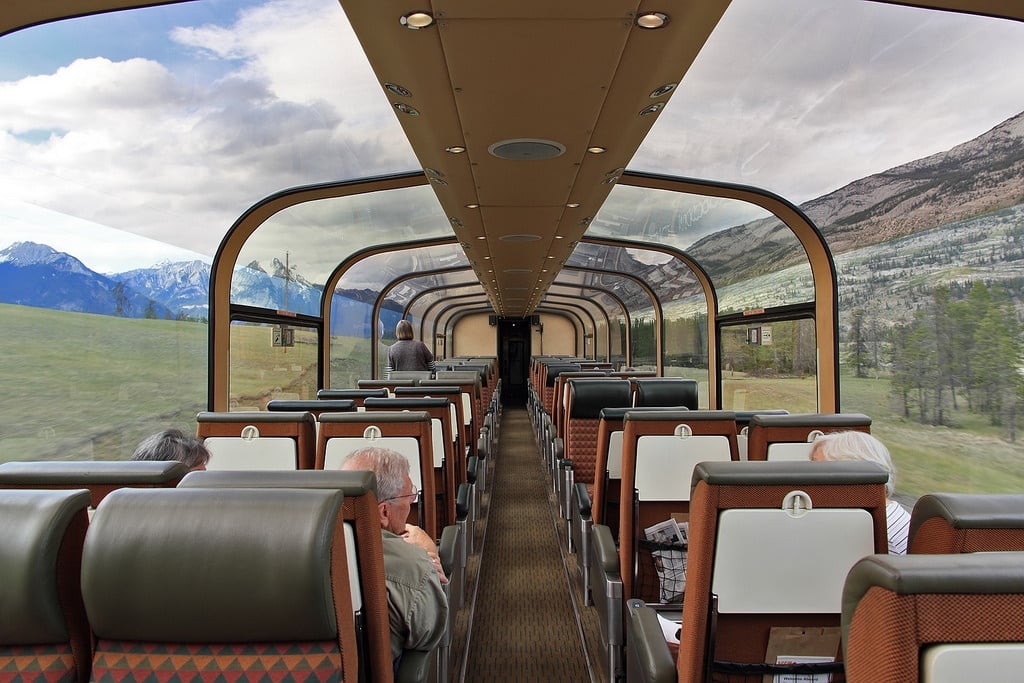 The Canadian through Jasper National Park | Image credit: Ryan Keene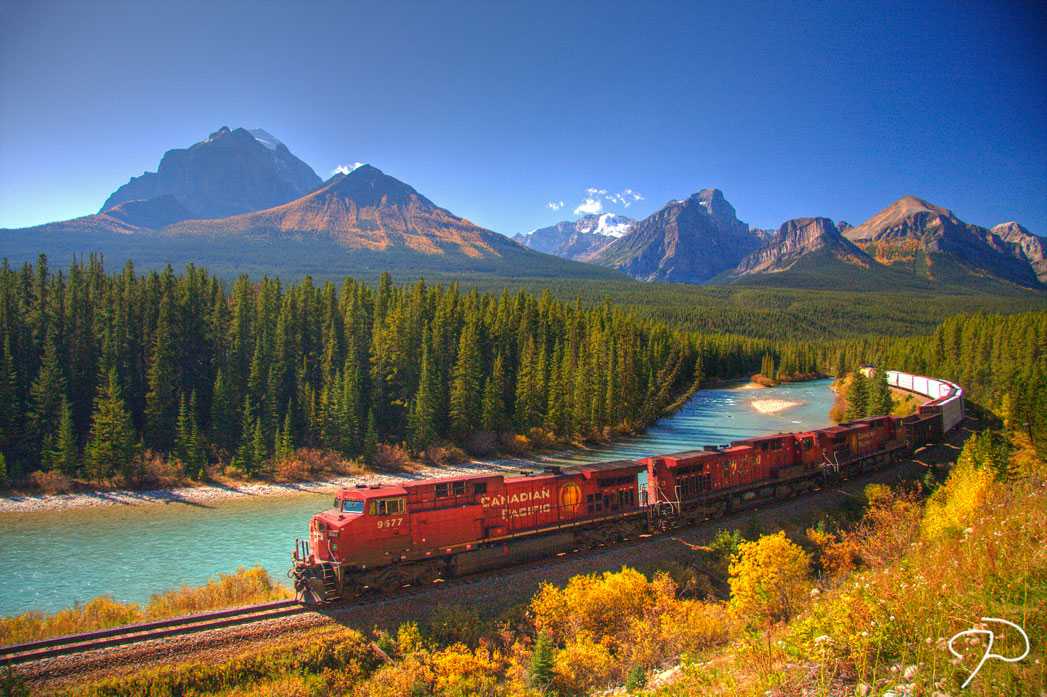 Morant's Curve | Image credit: Jim Dollar
Via Rail Canada, Trans-Canada
As the rail line traversing the second largest country in the world, it is not surprising to find gorgeous sights for every type of traveller. From populous cityscapes like Ottawa and the coastal regions of Halifax to the magnificent mountains and valleys in Banff, the Canadian Via Rail gives you the flexibility to weave through a vast array of scenery and landscapes while still remaining in one country. But if one country is not enough for you, the rail even extends past the border into US cities like Boston, New York and Chicago.
This year being Canada's 150th birthday, you can consider planning a train journey around the nationwide festivities.
6. Switzerland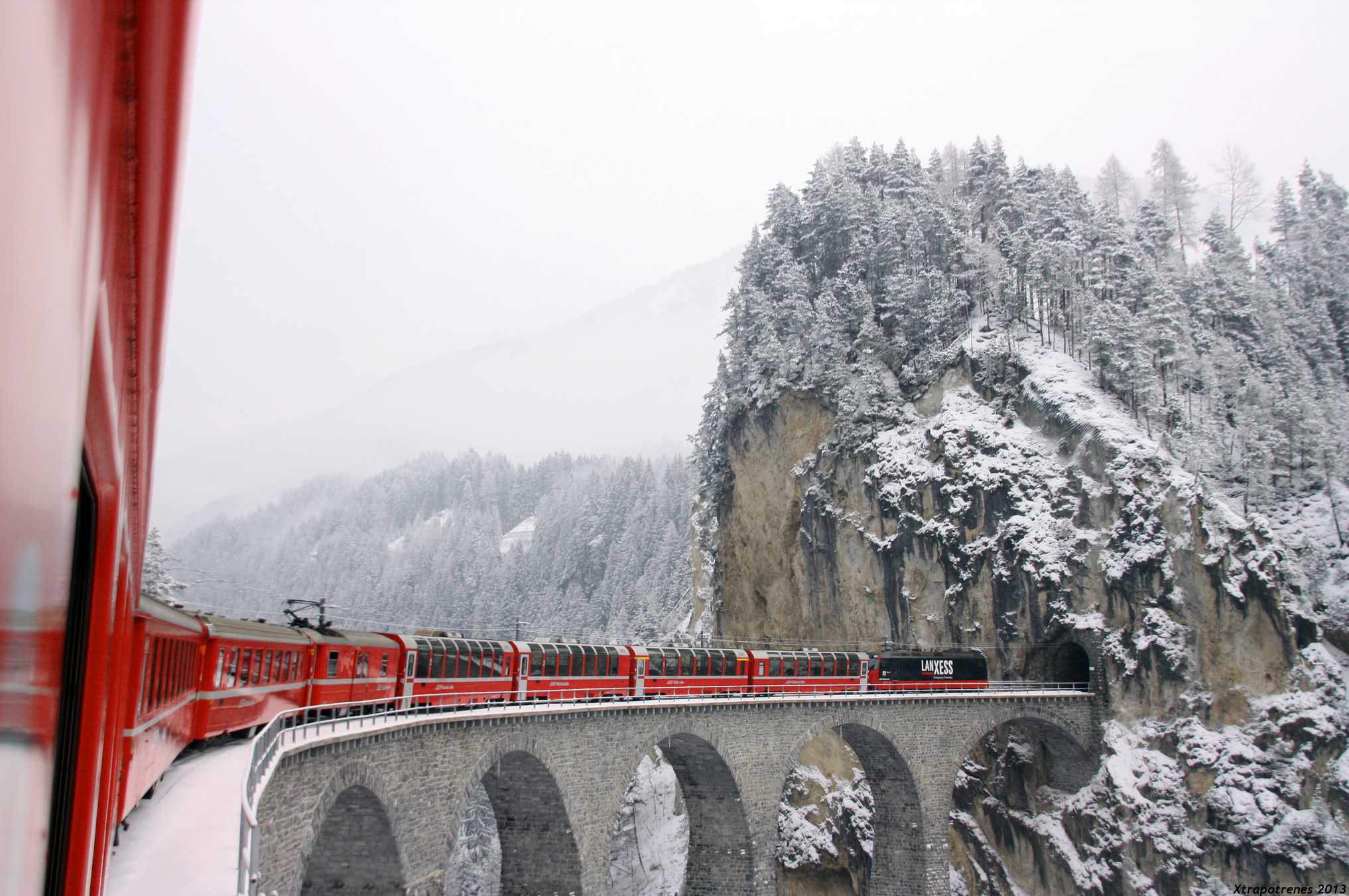 Glacier Express | Image credit: German Saavedra Rojas

Paerebongerd-Prengli | Image credit: Zabdiel
Glacier Express, from Zermatt to St. Moritz
A streak of crimson red gliding pass white winter snow and summer green, the Glacier Express is not for the faint-hearted. Yet the spectacular scenery that crawls by you throughout the slow eight-hour journey is well worth the vertigo. With 91 tunnel passings, 291 bridge crossings and sharp ascends to 2,253 metres followed by descends to 585 metres, the Glacier Express is without a doubt a train ride with the most exquisite scenery. While riding the train is a journey on its own, it is also what connects the Alpine resorts of St Moritz to Zermatt. Not only can travellers appreciate the picturesque Southern Alps' landscape, they can also take up short resort residences for some ski experience. Be prepared to feel dwarfed as your train travels through tunnels carved out of the Alps' massive rock walls.
Train rides give you so much more time to muse, ponder and be amazed at the vastness of the world. After all, travelling is a respite and a reflective life journey.