Ask any Singaporean and the most common statement aside from "what shall we eat?" would be: " why is the weather so hot today?!" That's right, the sweltering heat on this tropical sunny island is a perpetual pain we struggle with on a daily basis. Well, instead of being the pampered citizens we are and constantly lamenting about the weather, here are some (literally) cool suggestions for you to beat the heat. You're welcome!
1. Have a splashing good time at Wild Wild Wet
Promising a day of unforgettable fun and thrill, Wild Wild Wet is your best bet for a splash-tastic time! Grab your family and friends and head down to Downtown East with your swimsuits ready. Home to 4 new rides since October 2017, it's time to get your adrenaline pumping right here. Choose from exciting options such as the Kraken Racers, a four lane mat-racer slide; or the Torpedo, where you'll be ejected from a capsule eighteen metres high into a heartstopping freefall, complete with epic twists and turns for a hair-raising experience. You'll never want to leave this water paradise!
Families will love slides such as the Royal Flush, Ular-lah and Slide Up, which allow groups of two to six to enjoy the rides together! They even have Cabanas available for rental, which is ideal for the whole family to retreat to for a good rest, or for parents to lie back and suntan while watching the kids have fun. Are your kids too young to try out the big slides? Fret not. There's also an exclusive Kidz Zone, Splash Play area, and the iconic Professor's Playground for them to frolic around. Wild Wild Wet is also equipped with many family-friendly facilities such as nursing rooms, children's shower cubicles, baby carriers and life jackets – so parents, go ahead and enjoy your family time without having to worry.
Oh yes, have we mentioned that Wild Wild Wet has fancy floats available too?! From rainbow unicorns to pink swans and more, the plethora of float designs will leave you thoroughly spoilt for choice. They make perfect props for the quintessential 'gram shot too. What else are you waiting for? Grab your favourite float and head over to Tsunami, the iconic wave pool, and bob along to the ebb and flow of those waves!
Besides, Wild Wild Wet is also the winner of the TripZilla Excellence Awards – Best Family Attraction, so be rest assured that your entire family is in for a refreshingly good time! More on that later.
Address: 1 Pasir Ris Close, S519599
Opening Hours: 10am to 7pm during peak periods, 1pm to 7pm during off-peak periods
2. Glide gracefully across the ice at JCube's skating rink
The best way to beat the heat? Head indoors, of course! Aside from the usual shopping, why not try your hand at ice-skating for a dose of winter magic? The Rink at JCube Shopping Mall presents the perfect opportunity for you to lace up those skates and exercise at the same time – all without breaking a sweat! Aside from the usual skating shenanigans, you can even attend lessons in figure skating, ice hockey, curling, or speed skating. Who knows? You might uncover your hidden talent in these winter sports!
Address: 2 Jurong East Central 1, #03-11, JCube, S609731
Opening Hours: Varies daily, but 10.30am to 9.30pm on most days
3. Bring out your inner Sherlock at Escape Rooms
There are plenty of Escape Room options in Singapore, so you know where to head to in order to escape the heat! Besides, there's nothing like a good ol' mystery to keep your brain cells from degenerating. It's also a great way for big groups to hang out and bond, as you discuss every possibility and clue you've been given. Getting trapped in an air-conditioned, sheltered room isn't that bad anyway, is it?
Put your skills to the test as you delve deep into the suspense and try to elude a zombie army or solve a murder. With thrilling themes like Aokigahara inspired by Japan's suicide forest, or Alcatraz, a notorious prison in the United States, you'll be constantly intrigued and challenged to test your limits. Head to LOST SG, Breakout, Escape Artist, Lockdown, Xcape, Exit Plan, Trapped SG or Escape Hunt now.
Address: Varies
Opening Hours: Varies
4. Level up your Escape Room experience at Virtual Room Singapore
This is Escape Room with a refreshing twist — a virtual reality (VR) version.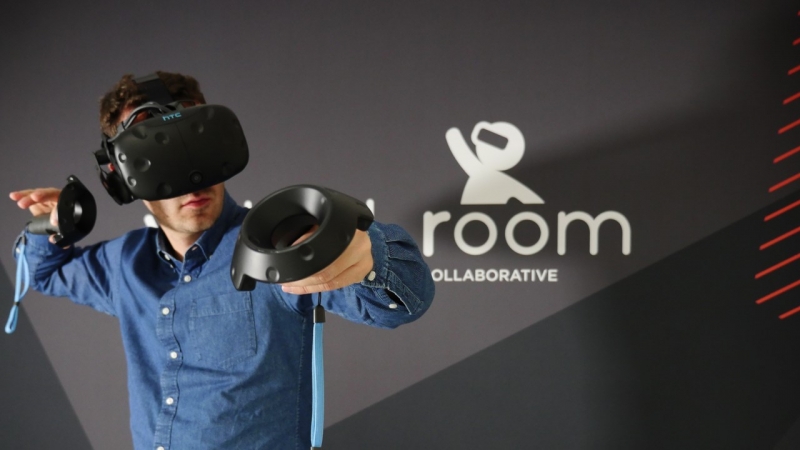 Unlike Escape Rooms with clues scattered everywhere in different themed rooms, every player at Virtual Room Singapore gets their own room with a HTC Vive VR headset and two controllers. Upon wearing the headset, players will be brought into a virtual world with ancient Egyptian tombs, the moon landing of 1969, or the prehistoric times when dinosaurs ruled the earth.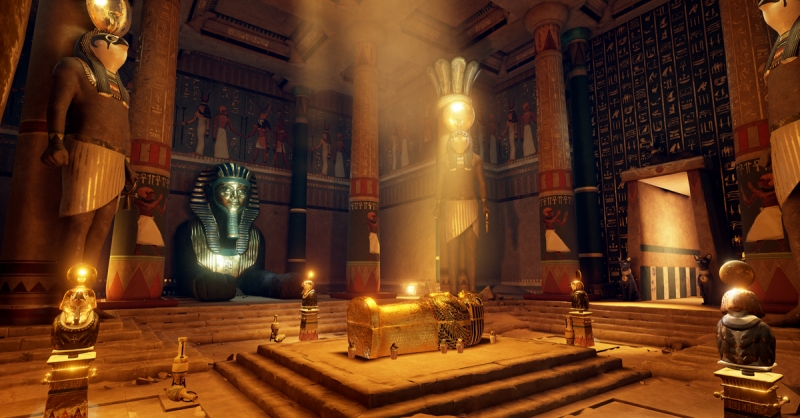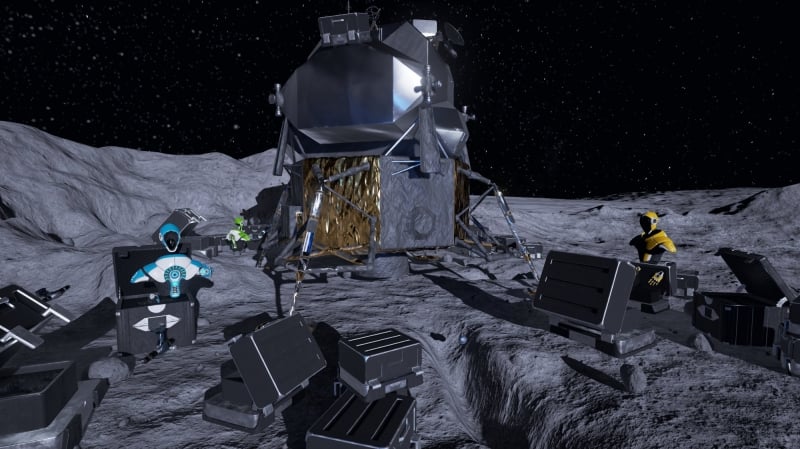 In a team of up to four players, everyone has to work together and communicate virtually via microphones and headphones to solve challenging puzzles with the virtual clues provided. Think assembling a drill gun to unscrew crates or hitting rocks to make fire.
If you are out of ideas for your company's next team-bonding activity, do consider Virtual Room Singapore which costs S$44 to S$49 per session.
Address: Level B3, Lucky Chinatown, 211 New Bridge Road
Opening Hours: 10am to 11pm daily
5. Reach for the sky at Climb Central
Here's something unique you can't find in your typical shopping mall – the tallest indoor rock-climbing space in Singapore! An attention-grabbing sight at Kallang Wave Mall, you can climb to your heart's content in a comfortable and cooling environment. Say goodbye to sweating profusely under the scorching sun as you grasp onto oddly shaped rocks for dear life outdoors.
There are plenty of climbing lanes available for everyone, and in varying difficulty levels for you to choose from. Safety briefings are also provided for first-timers, so don't worry if you haven't attempted rock climbing before! After reaching the peak, you can even wave hello to shoppers around the mall who might be staring at you with their mouths agape in amazement, thanks to the Climb Central's open air concept.
Address: 1 Stadium Place, Kallang Wave Mall, #B1-01, S397628
Opening Hours: 11am to 11pm (Mon to Fri); 9am to 9pm (Sat to Sun & Public Holidays)
6. Hang out with adorable furry friends at dog cafes
What better way to spend your time indoors than with adorable cats and dogs? If these photos don't melt your heart in an instant, I don't know what else will. Aside from having in-house cuties, some cafes are also dog-friendly so pet-owners can bring their furry babies along too! With two menus available, one for humans and one for doggies, both owners and pets will be able to feast to their heart's delight whenever they visit.
We're The Furballs (WTF) is Singapore's first dog-petting cafe where you can cuddle and play with their in-house doggies, snap tons of selfies and have a blast! Another new addition to the scene would be Ofur Paw Cafe, which hosts different guests dogs from big to small weekly, so no visit will be the same. Trust us, you'll forget all about the intense heat outdoors once you catch sight of these cuties.
Address:
(Ofur Paw Cafe) 21 Lorong Kilat, Sun Court, #01-03, S598123
(We're The Furballs) 201 Victoria Street, #07-07 Bugis+
Opening hours:
(Ofur Paw Cafe) 10am to 10pm (Mon to Thurs/Sun); 10am to 12am (Fri & Sat)
(We're The Furballs) 1pm to 10pm (Mon to Thurs/ Sun); 12.30pm to 10.30pm (Fri & Sat)
7. Escape to the Mediterranean at Gardens by the Bay
Home to the iconic Flower Dome and Cloud Forest, Gardens by the Bay is an enchanting retreat for all ages, especially in the daytime. Depending on which climate you prefer, the Flower Dome replicates the cool and dry Mediterranean climate, while the Cloud Forest replicates the cool-moist Tropical Montane region.
Listed in the 2015 Guinness World Records as the largest glass greenhouse in the world, be blown away by a spectacular bonanza of floral displays that change every season at the Flower Dome. You can stroll around in comfort and capture picture-perfect memories with the colourful array of flowers, while looking your very best! With a cool temperature of 23 to 25 degrees Celsius, you'll definitely be reluctant to leave this floral wonderland.
Address: 18 Marina Gardens Drive, S018953
Opening Hours:  9am to 9pm daily
8. Marvel at fascinating underwater sea creatures at S.E.A Aquarium
Explore the fascinating world underwater in ultimate air-conditioned comfort as you stroll languidly through the S.E.A Aquarium. Flanked by enormous tanks with Hammerhead Sharks, Giant Moray Eels, Manta Rays and more, every corner you turn will leave you in awe. Home to a whopping total of more than 100,000 marine animals in 50 different habitats, it's an absolute wonder to behold. Did you know that you can even have a sleepover at the aquarium?! Their unique overnight immersive experience allows you to get an exclusive behind-the-scenes peek without having to jostle with crowds at all!
Address: 8 Sentosa Gateway, Resorts World Sentosa, S098269
Opening Hours:  10am to 7pm daily
9. Jump for joy at BOUNCE Singapore
Want to exercise and burn some calories whilst having the time of your life? Then look no further than Bounce Singapore, the largest trampoline park in Singapore! The ultimate indoor urban playground for children and adults of all ages, you'll find yourself shrieking and screaming in delight with each bounce you take.
They even have Asia's first Ninja Warrior-like adventure course! Whether you're a fan of the show or an adventurous newbie, try your hand at these obstacles and you might be surprised at your level of agility and strength. Pit yourselves against new friends in a game of dodgeball, or learn some nifty moves from the friendly staff around – the sky's the limit!
Address: Cathay Cineleisure, #09-01, 8 Grange Road, S239695
Opening Hours: Mon-Thurs: 10am to 10pm; Fri: 10am to 11pm; Sat: 9am to 11pm; Sun: 9am to 10pm
Aren't you just raring to try out all these exciting activities already? Don't ever let the weather dampen your plans to have fun! Just grab your loved ones and start off with Wild Wild Wet for the upcoming weekend.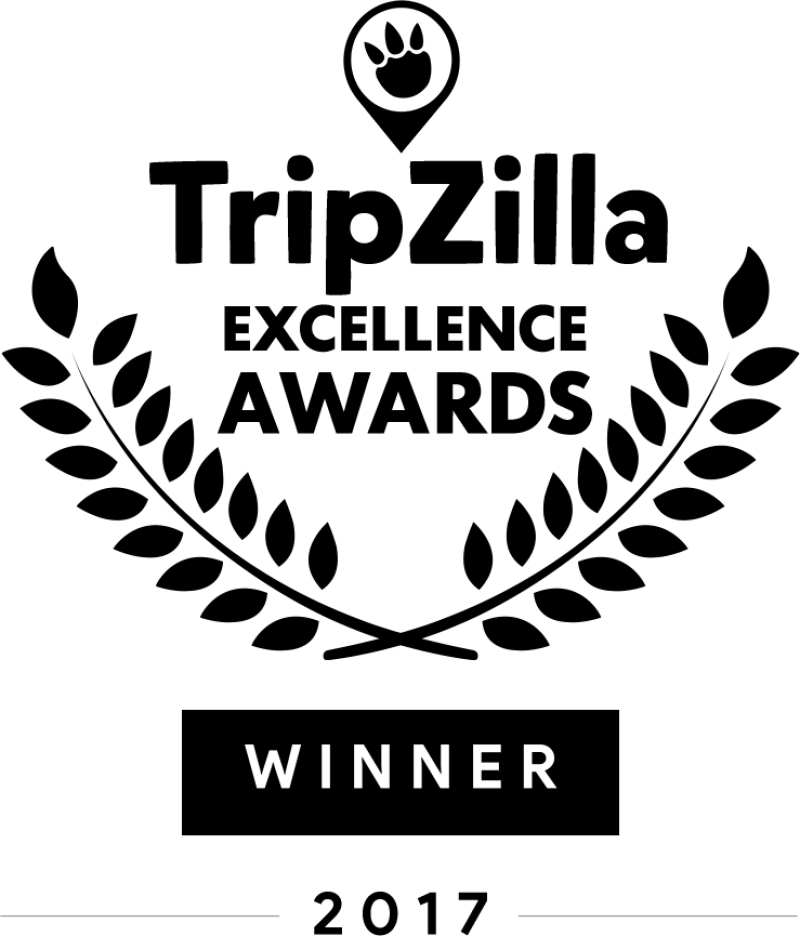 Winner of the TripZilla Excellence Awards – Best Family Attraction, Wild Wild Wet promises a refreshing afternoon with peals of laughter as you spend some quality time with your loved ones. Take on your favourite slides over and over again, for that addictive adrenaline rush, or laze around and float in the pool for a well-deserved break!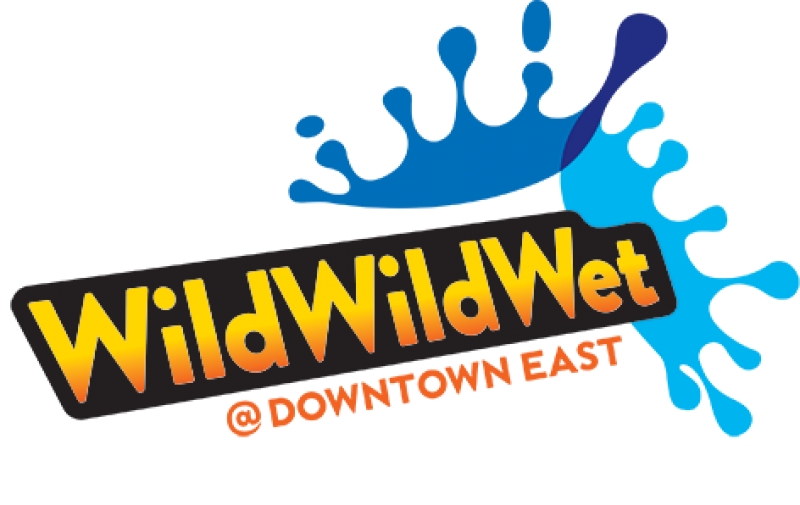 What else are you waiting for? Get your swimsuits ready and head down to Downtown East now!