Contributed by Count The Love
When I told my mum I was going to hike Mt. Batur alone, she said I was insane.
Being the rebellious adventure seeker that I am, I went ahead with my trip anyway. As I got to the highest peak of the volcano, catching the sunrise while looking over Mt. Agung and Mt. Rinjani, I assured myself and whispered under my breath "No mum, missing out on this insane view is insane!"
Also read: Hiking in Southeast Asia: 6 Lesser-Known Mountains to Catch the Sunrise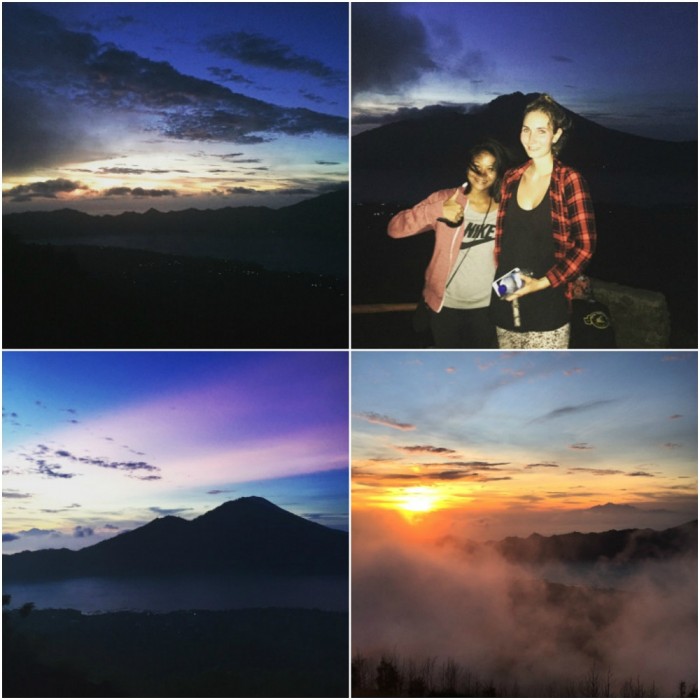 Image credit: Alawiyyah
How long is the climb?
I started at 2am! As I was staying in Seminyak, I had to drive down to Kintamani where the volcano is located which took about 2 hours drive. Upon reaching the base of the mountain around 4am, I then hired a guide to lead me through the hike. The climb to the summit took another 2 hours (or earlier depending on your speed and the crowd) just in time for you to catch the beautiful sunrise.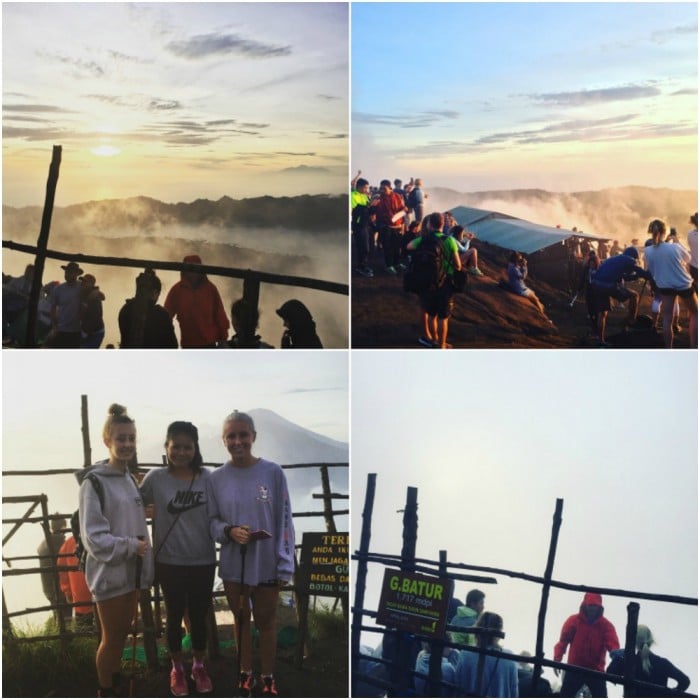 Image credit: Alawiyyah
Tips on attire/what to bring up:
I suggest carry minimum items – a heavy backpack might slow you down as you do need to climb some steep steps/rocks along the way. To be honest, all you need is a bottle of water to keep yourself hydrated, energy-bars & snacks, cash to buy yourself food + hot drink (cost 30,000 IDR approx. 3SGD each), jacket to keep warm once you've reached the top and the torch light is provided by the guide so fret not!
It's best to put on proper sports shoes or trekking shoes because some parts of the climb gets really sandy hence you need good gripping shoes to prevent yourself from slipping down.
Most importantly: CAMERA!!!! To capture the spectacular view, duh.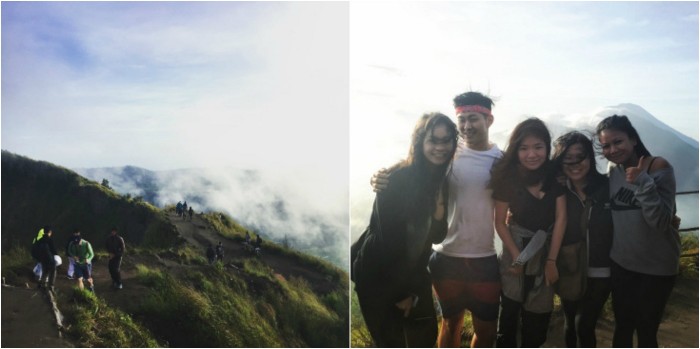 Image credit: Alawiyyah
Even though I started the climb alone, I ended up making a lot of friends along the way. I met travellers from Australia, Germany, France and even from Singapore! It's comforting to meet fellow homies overseas especially when you're traveling alone.
Also read: 5 Mountains in Indonesia with the Most Spectacular Views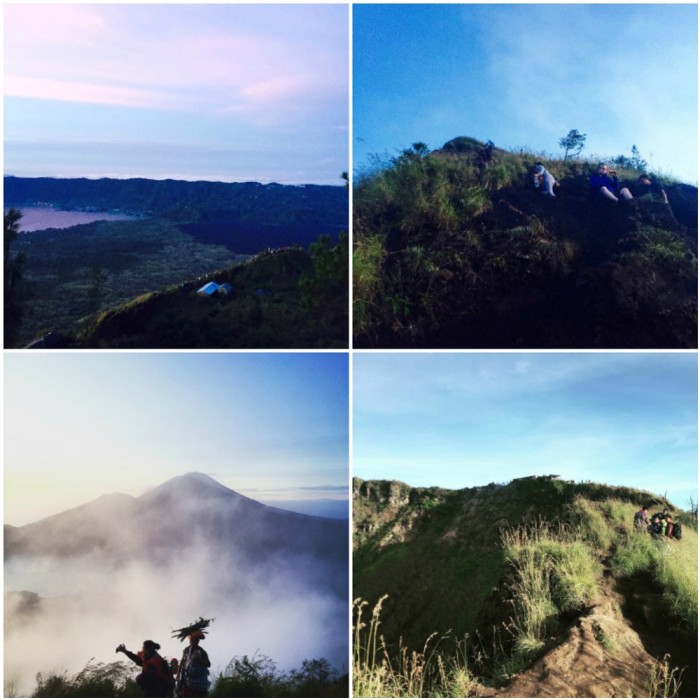 Image credit: Alawiyyah
Difficulty Rating: 2/5
After reaching the summit, the guide will ask you if you'd like to continue trekking around the crater. You can decline if you don't feel too well/fit. At this point, remember to listen to your body! Don't feel pressured by what others are doing. As much as it is exciting to walk around the crater (it is quite a dangerous trek so you need to have a certain level of fitness and mental strength to push yourself), it is also brave and mature to not give in to your ego should you feel like you have to stop.
I soldiered on with the trek around the crater only to bum out halfway because the route was really narrow and steep! My 3 year-old nike trainers had not much grip so I ended up falling down too many times while descending down the sandy slopes. I did feel like a badass after completing the whole obstacle without giving up though hehe WIN!!!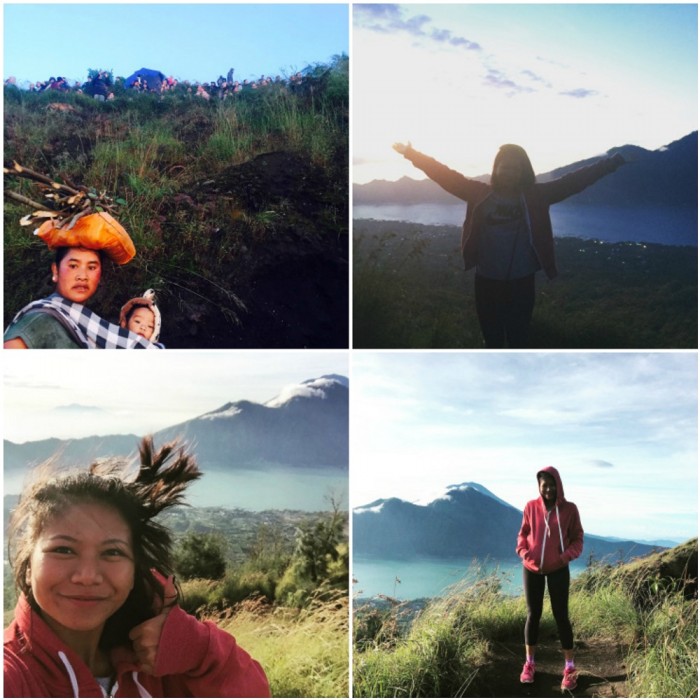 Image credit: Alawiyyah
Personally, the most enjoyable part of the climb is being close to nature. Living in a vibrant young Singapore city that is made up of concrete jungle, I don't get to experience a lot of nature so it was definitely a nice change of environment for me and being away from civilisation for a bit. The exhilarating moment when you're above the clouds and feeling like you're on top of the world, reflecting on how blessed you have been to experience and witness such beauty in this world.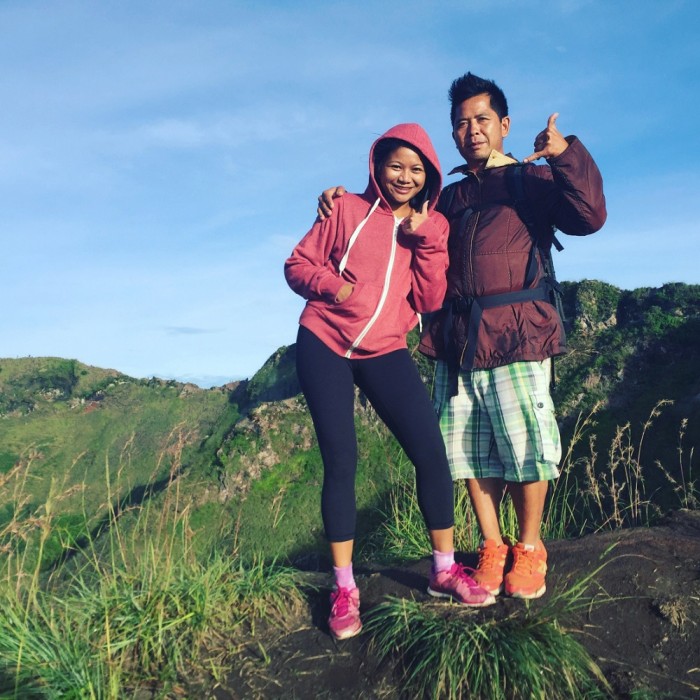 Image credit: Alawiyyah
How much is total cost?
I definitely won't recommend to book the tour online because it's more pricey! You should book from your respective hostel/hotel counter and you can bargain the price. The average price for driver+guide = 650,000 IDR (approx. 65SGD) and if you go in a group, it will be cheaper per person as it will be divided accordingly hehe.
I descended from the mountain and got back to the starting point at around 9.30am so it was a quick adventure, if you ask me. This activity is especially great if you have limited days in Bali and cramped itinerary but still wishes to have an adventure. There are many who stayed around the area to check out the hot springs and what not, however I went straight back to Seminyak as I had other plans for the day.
Also read: 5 Mountains in Indonesia with the Most Spectacular Views
I hope I was able to provide sufficient information you need to know and if not, I hope my story inspires you to go out there and seek adventures of your own to share!