Indonesia has more than 18,000 islands! Can you imagine that many islands? WOW!
But when you talk about Indonesia, Bali usually comes to people's minds. Bali, that's just ONE island – 1 out of 18,000! There is so much more to Indonesia than this popular tourist destination. So the next time you go on a getaway to Indonesia, forget Bali and head to these equally gorgeous islands instead.
Also read: 18 Reasons You Should Visit Indonesia
1. Gili Islands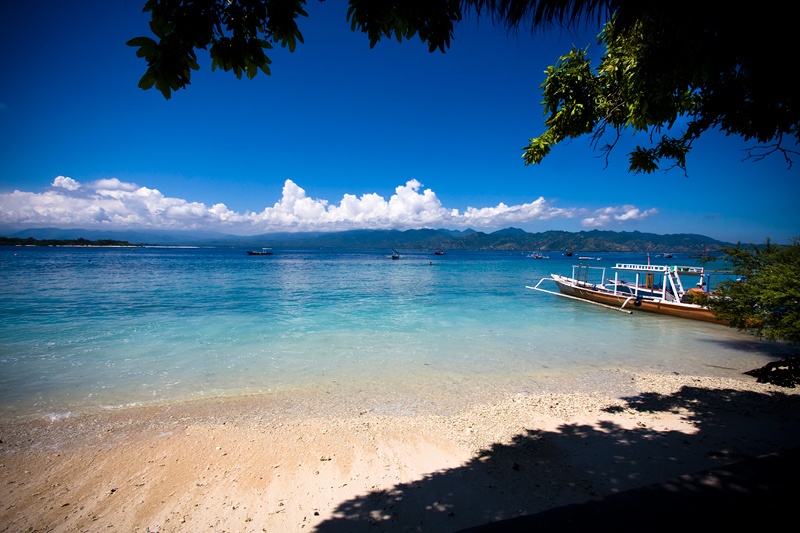 Image credit: noeltock
The Gili Islands are located on the northwest corner of Lombok. It has 3 islands namely Gili Trawangan, Gili Meno, and Gili Air. The islands boast its beauty through its white powdery beaches, turquoise waters, and breathtaking sunsets. The islands have no motorised transport so people rely heavily on bicycles, horses, boats, and walking.
Gili Trawangan or as called by tourists "Gili T" is the most popular destination as it has fast boats servicing directly from Bali. Popular activities here are snorkelling and diving. Hotels, luxury villas, and nightlife are big in Gili T. Gili Meno is the smallest of the three islands and is said to be the most peaceful island. If you're looking to stray away from big crowds and just want a quiet day on the beach, this is the Gili island for you. Most say that Gili Air can be comparable to Gili Trawangan as it has a significant number of visitors as well but catering more to the budget traveller. There is a night life here and snorkelling is one of the best activities to do on this island.
Also read: Tips and Tricks: Getting to Gili Islands from Bali
2. Ambon Island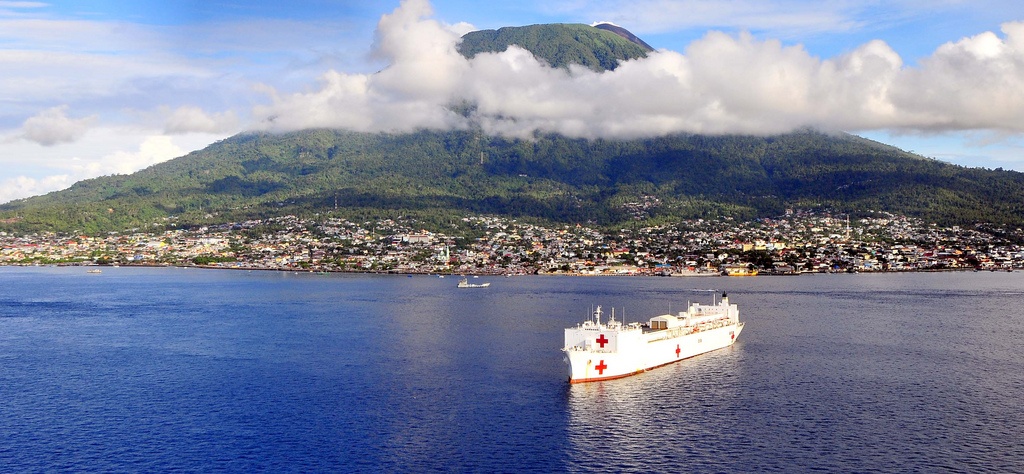 Image credit: Sgt. Craig Anderson
Ambon Island is part of the Maluku province which can be reached through popular islands like Jakarta. Tourist attractions in Ambon include war graves, beaches, mountains, sacred eels, and centuries old fortresses.
One of the most beautiful beaches in Ambon Island is Liang Beach. The beach is less than an hour away from the city. You will love its state as it is still in its natural condition. No commercial establishments and is popular among visitors for its beautiful coast, clear blue sea, and white sand.
3. Java Island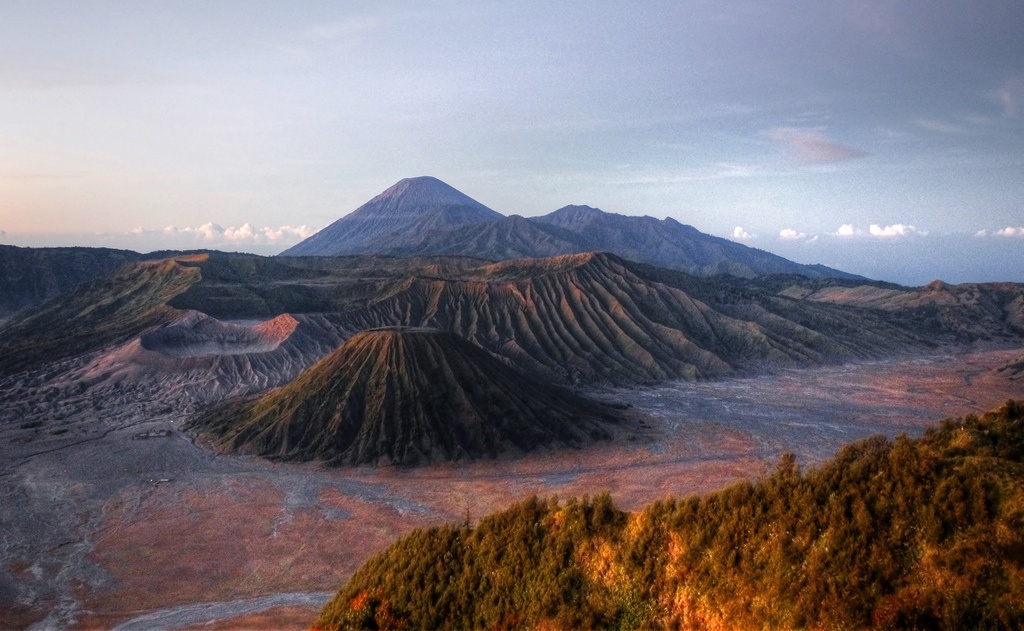 Image credit: mariusz kluzniak
Java Island is home to one of the most populous cities in Indonesia, Jakarta. It is the most developed in the archipelago as well. From seeing Borobodur temples and shopping in Bandung to sunrise and sunset viewing at Mount Bromo, there are countless activities to do on this island.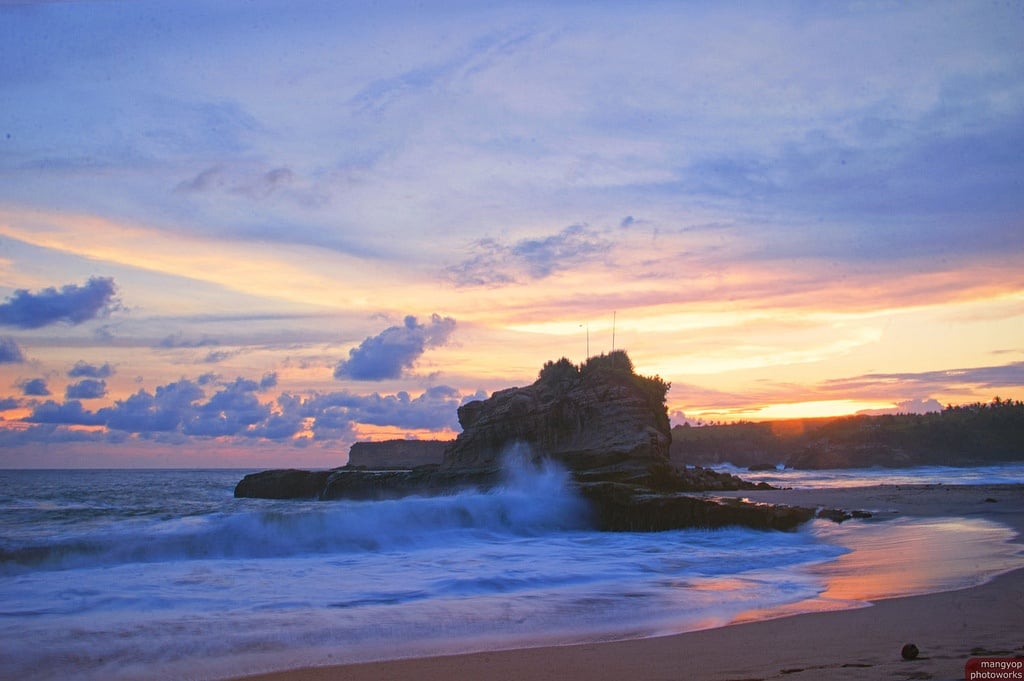 Image credit: yopi priyatna
Try visiting Klayar Beach Pacitan located in East Java. It has breathtaking views of clashing waves and rocks. You can immerse yourself with great awe and beauty through its white sand and blue sea.
4. Sumba Island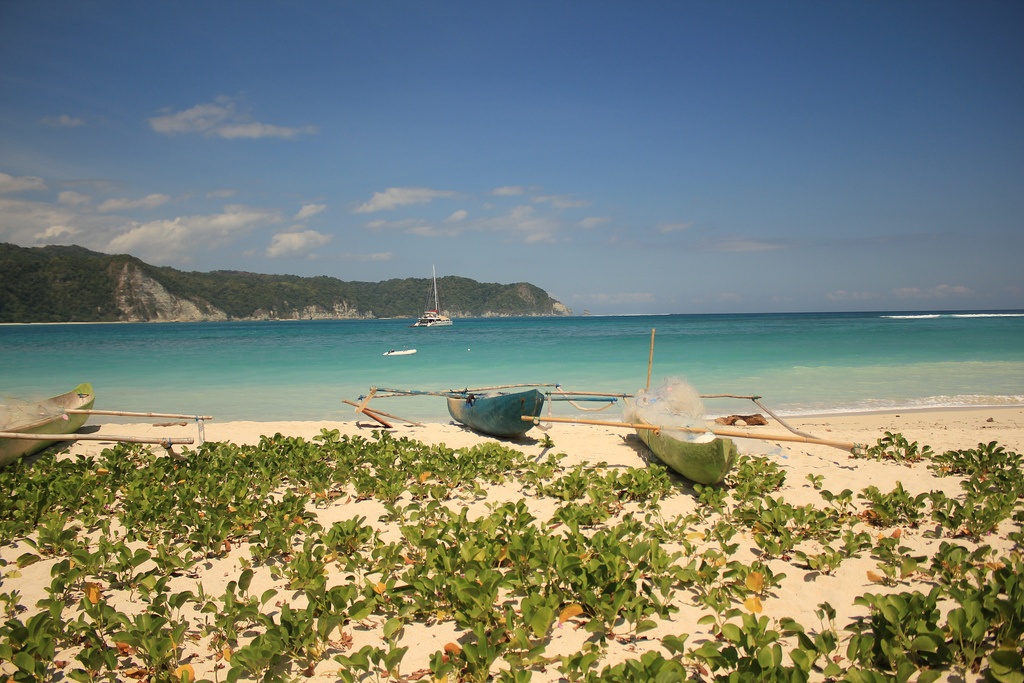 Image credit: Lewaguy
Sumba Island is a two-hour flight from Bali. Its interesting culture, secluded dive sites and beaches draw in crowds from all over the world. Explore Eastern Sumba and go to Tarimbang Bay which hosts pristine white beaches and secluded surfing spots.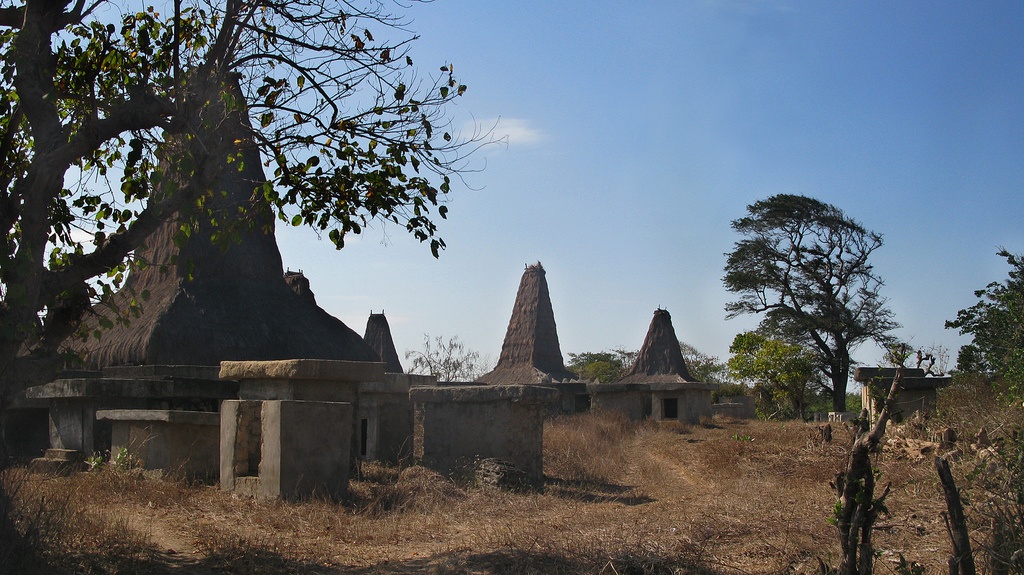 Image credit: monica renata
Sumba Island is also home to megalithic tomb stones, traditional high roofed house, and Ikat (social, traditional, and religious inspired textiles) weavings. If you prefer culturally-infused tourism, this may be the island for you. In Western Sumba, you can find the impressive Wainyapu Village showcasing traditional houses which will leave you historically and culturally awed.
5. Bunaken Island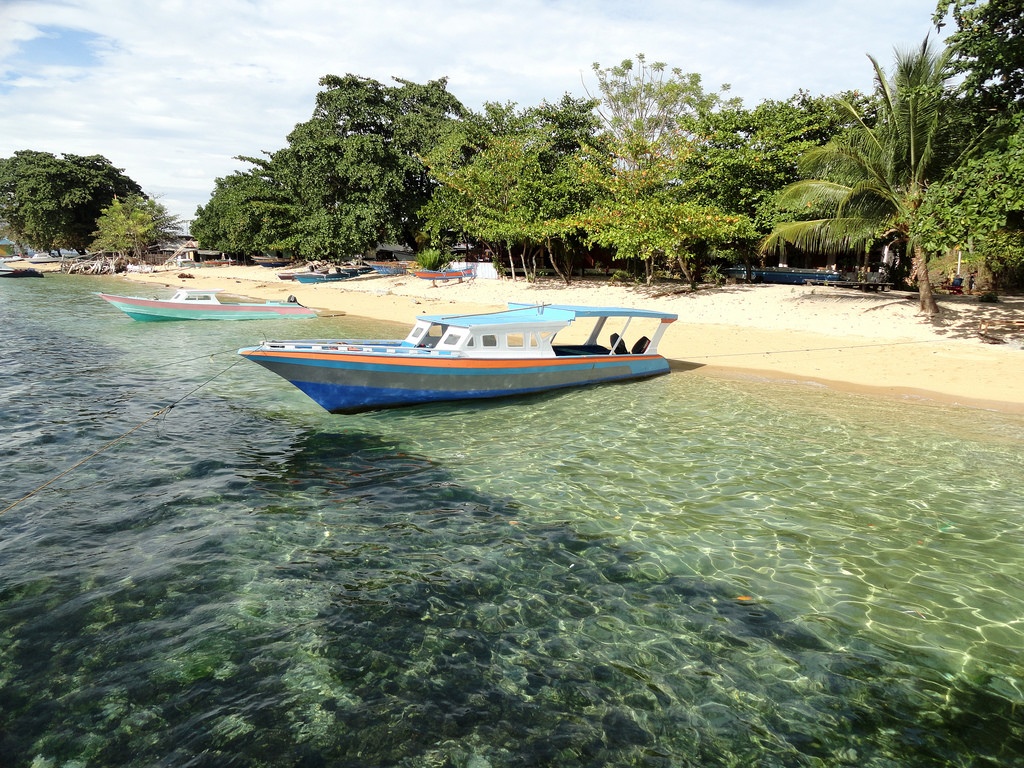 Image credit: Fabio Achilli
Bunaken, part of the Bunaken National Marine Park, is known to be one of the most popular snorkelling and diving sites in Indonesia. There are around 20 dive spots with different species of corals, fishes, reef sharks, clams, sea turtles, dugong, barracudas and crocodiles. Aside from the island's rich marine life, Bunaken Island features spectacular beaches for those who love the sun, sand and sea!
Also read: 10 Best Dive Destinations in Indonesia That Are Downright Mesmerising
6. Weh Island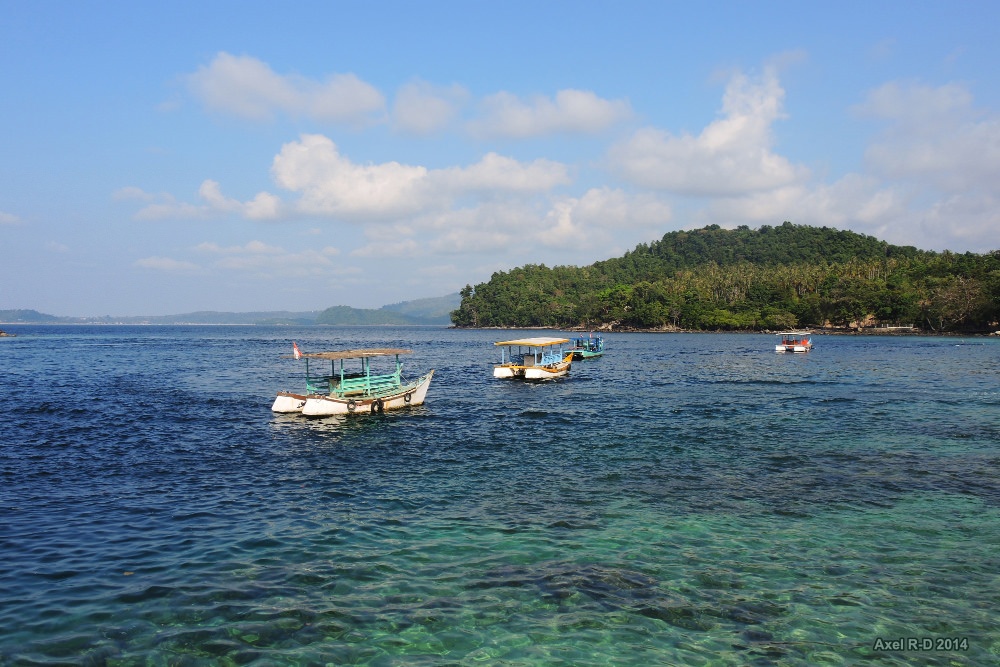 Image credit: Axel Drainville
Weh Island or Pulau Weh is a hidden gem in Indonesia for beach lovers and dive masters. It holds a beautiful underwater universe that tends to be overlooked by tourists. Aside from its beautiful marine life, the island holds a great number of wildlife including monkeys, boars, lizards, and butterflies. The island has beaches, waterfalls, and volcanoes that you can explore.
Also read: 10 Unspoilt Islands in Indonesia for Your Next Beach Vacation
These are just 6 out of the 18,000 islands you can explore in Indonesia. I'm pretty sure there are more undiscovered gems in this beautiful country. If your favourite Indonesian island is not included in the list, do share it in the comment box below.