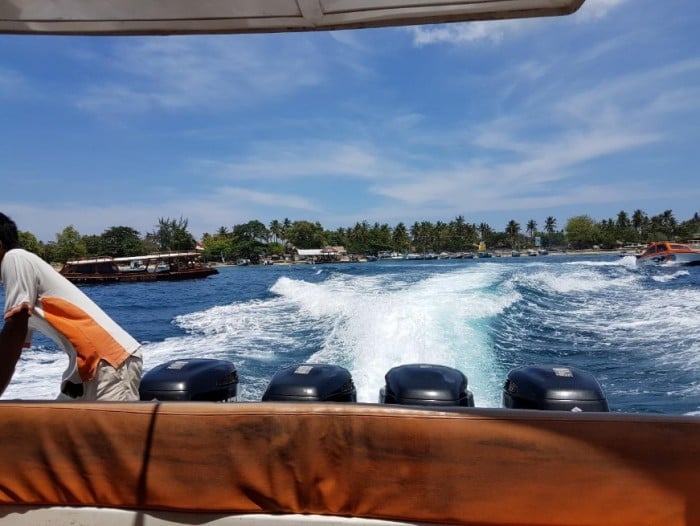 In my recent adventure exploring the Gili islands, I had quite some trouble deciding which island would suit me best – Gili Trawangan or Gili Air. I was seeking a mini slice of paradise, along with a decent offering of sea activities to match my beach-bumming schedule.
After spending several hours on Google trying to weigh my options, I decided to just wing it and keep my options open when I arrived at Gili Trawangan. I ended up only spending a night at Gili Trawangan and four in Gili Air. I figured I'd leave Gili Meno out as I felt it'd be way too quiet for my liking.
Also read: 7 Reasons to Explore the Gili Islands
As for why I parked my butt in Gili Air for most of my trip, I'll share with you below, in my own breakdown of the key differences I noticed between the two more popular islands of the three.
Gili Trawangan
The first wave (pun totally intended) of emotions you feel when the boat hits Gili Trawangan's shore is one of overwhelm. For an island that's supposed to be sort of remote and idyllic, it sure is teeming with boats, human traffic, horse carts and an abundance of noise from people, trots, the sea and engines. Whether you find it good or bad, it's sure to wake you from your half-asleep dullness from sitting in the boat for almost two hours from Bali.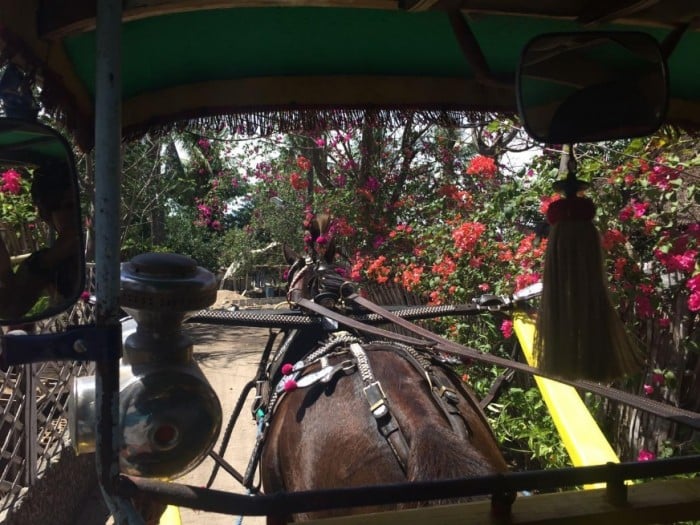 There are no vehicles so I went on foot everywhere – refusing to rent a bicycle or hop on the many horse carts that traverse the island. Gili Trawangan's humble size is very doable; it took me about two hours to cover most of the place. Expect a constant buzz of activity most corners that you turn into, with restaurants, cafés and bars ready to serve eager tourists pretty much all day. Find simple souvenirs for friends and family back home along and spoil yourself at modestly outfitted massage spots.
As for sea activities, the most prominent and popular one is undoubtedly diving, as most who travel here seek out famous spots like Han's Reef, Mirkos Reef, Shark Point and Turtle Heaven. For the less skilled, you can revel in the crystal-clear waters by snorkelling or simply wading in all its glory. From my personal experience, even without owning a PADI licence, I hit jackpot when I caught sight of a large turtle feeding off the corals just ten minutes into my snorkelling session!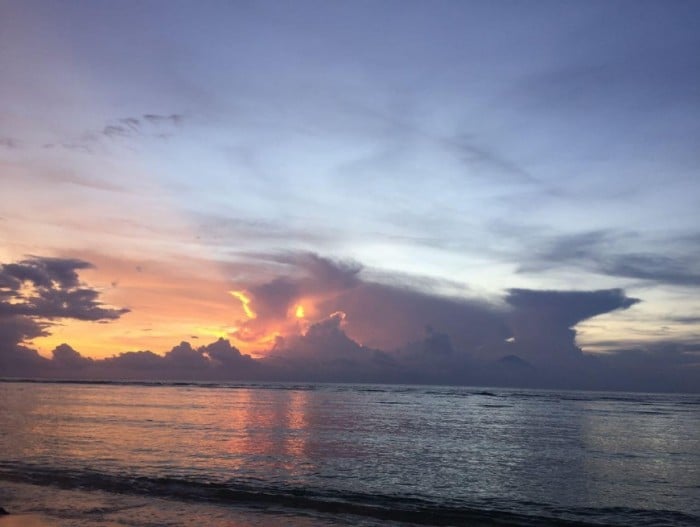 If you enjoy the ocean but rather not be in it, Gili Trawangan also offers sun worshippers the option of hopping on a large boat for a very affordable boat party experience! Drink, mingle and even leap into the blue waters from the deck (at your own risk) as you soak up the positive vibes and soak up the rays.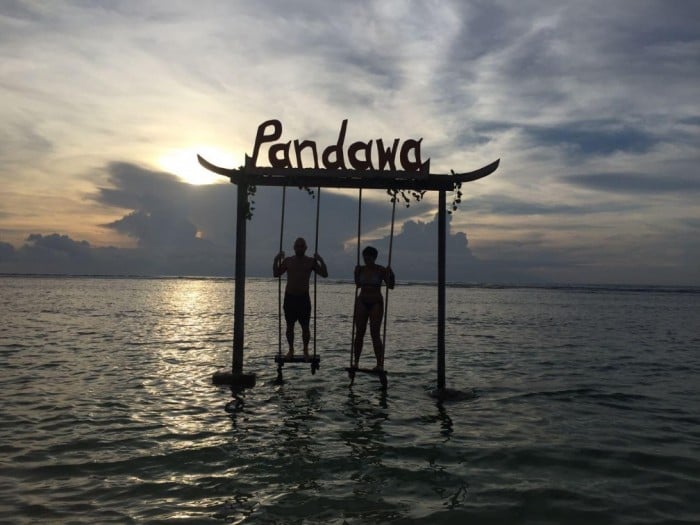 Once dusk approaches, you'll want to find the ideal spot to catch the sunset. Of course, there are plenty of beach bars where you'll be able to put your feet up and enjoy a crisp Bintang, but there other ways to catch the last light of the day. For one, you can take a horseback ride along the beach – right in the water – as the sun descends upon the horizon, making you feel like you're starring in your own cheesy romantic novella. There are also swings set up in the ocean, for lovebirds to take very enviable and Instagram-able shots of the sunset behind them. Alternatively, you can also stretch those legs and walk up to the highest point in Gili Trawangan, located on a hill on the southern end of the island, for a great vantage point of the outstanding view extending towards Bali and Lombok.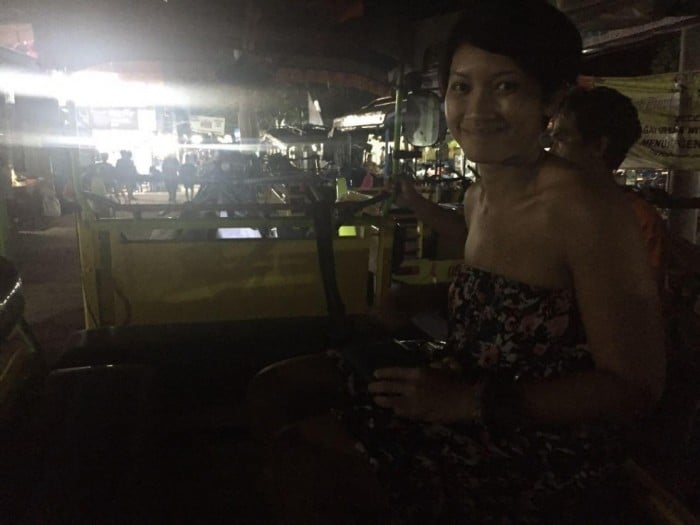 Come nightfall, Gili Trawangan's main stretch of pubs, bars and restaurants (where the island's jetty is) comes alive. There's not much explanation necessary here, except to expect your typical tourist fare of decent, affordable food, even cheaper booze and plenty of loud, club music to keep the party goers happy late into the night. If you're into a more calm and relaxed dining atmosphere, stay on the West side of the island.
Gili Air
Located North-West of Lombok, Gili Air is unspoilt and tranquil. There's plenty of buzz and commotion happening around the harbour area, but barely two minutes into the horse carriage ride to the villa, the noise fades into mild chatter from locals, hooves trotting along the sand and the waves crashing into the shore. Known as the island to offer a "middle ground" experience of both Gili Trawangan and Gili Meno, it ended up being my home for four nights. In terms of activities, they do mirror Gili Trawangan very closely, as you can take a day-long tour of all the islands, either to snorkel or dive. Or be like me, and decide to beat the crowds and be very content with snorkelling and cycling for most of my time there.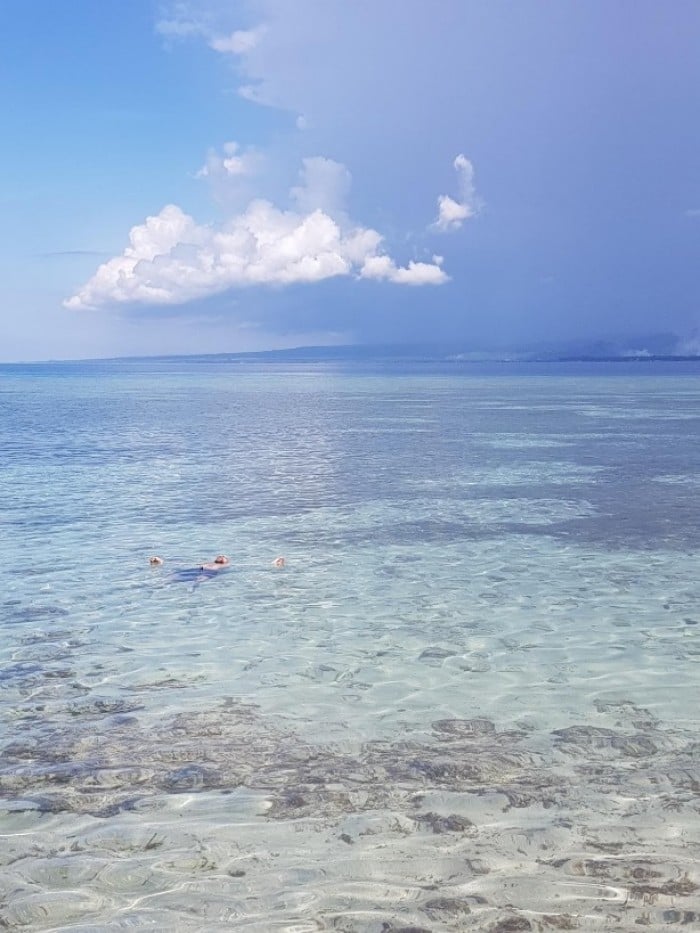 My decision, I decided, was a smart one, as I witnessed a boat full of rambunctious tourists docking at the beach close to my villa. I asked a local what kind of boat that was and he answered that it's a day trip boat for snorkelers who want to kill three birds with one stone and visit the Gili Islands' best snorkelling spots. By that time, I had already spent three days snorkelling just the stretch outside my villa and every trip was like exploring the reef for the first time. Personally, spending money to squeeze yourself into a boat for a full day of snorkelling is not something I'd recommend.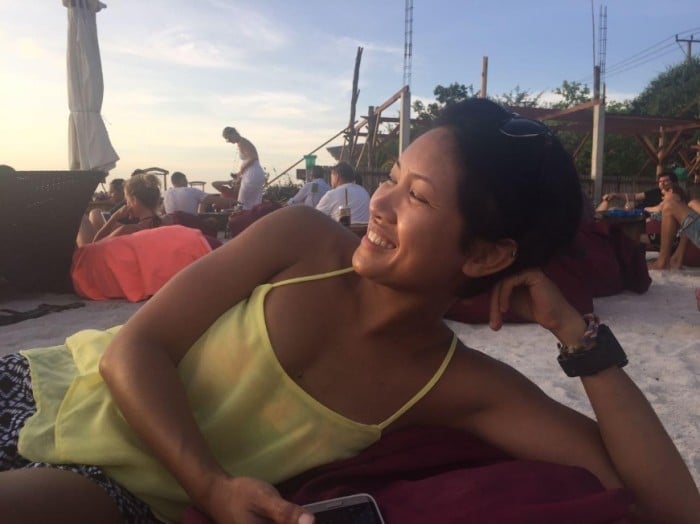 A distinct difference I also noticed was the outward and sincere hospitality of the locals in Gili Air. The carried an air of cool and were more than happy if you were keen to join them in a game of chess, badminton or street soccer. That most certainly made me feel like more like a personally invited guest, rather than a tourist.

The sunsets are just as spectacular in Gili Air. As you simmer down for the day, you can expect the same tone of chill to carry on throughout the night. The hectic nightlife you'd find in Gili Trawangan are nowhere to be found in Gili Air; instead, you're surrounded by bars playing reggae music, jazzy numbers and very low-key groups of tourists catching up on the day's activities.
Also read: My Getaway to Gili Air Island, A Quiet Paradise Near Bali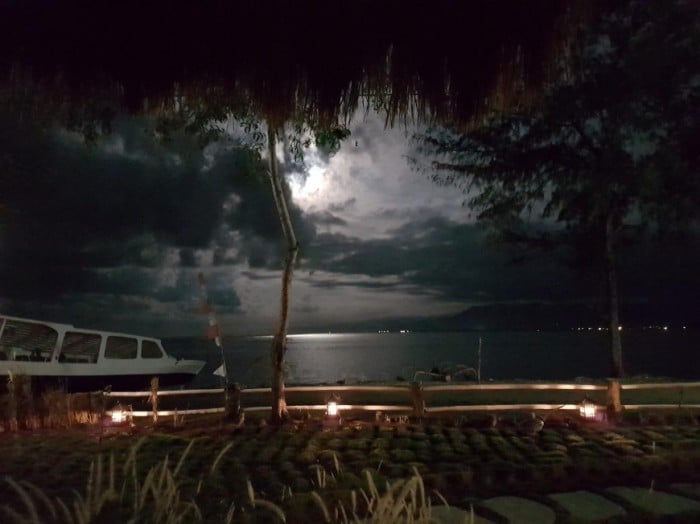 Gili Trawangan or Gili Air?
In summary, it's quite apparent that Gili Trawangan and Gili Air are much like siblings; they share a similar upbringing, but their personalities are indeed quite different. One is loud and outgoing, while the other prefers a subdued style of living, choosing to keep a closer and meaningful circle of friends.
Regardless of which one you prefer, there's definitely something about the Gili islands that will make you want to return. Both will provide with the rest and relaxation that all of us of us so desperately crave, and the beauty of it all is that they are all a short boat ride away from each other.
Don't fancy the crazy nightlife? Hop on over to Gili Air. Feel an itch to spend another night again at Gili Trawangan after the calmness of Gili Air? Hop on back in a 15-minute boat ride. There's no doubting, though, the homely charm of the Gili islands is something everyone should experience at least once.