The Northern Lights are so beautiful, so stunning, but just so darn elusive. You either see them, or you don't! Many people go to Finland or Norway in pursuit of the lights, but why not go to Iceland?
Pack your bags folks, here are 13 things to do in Iceland that are just as exhilarating even if the Northern Lights refuse to shine!
Also read: Northern Lights in Iceland: It's Now or Never!
1. Dive in between two continents at Thingvellir National Park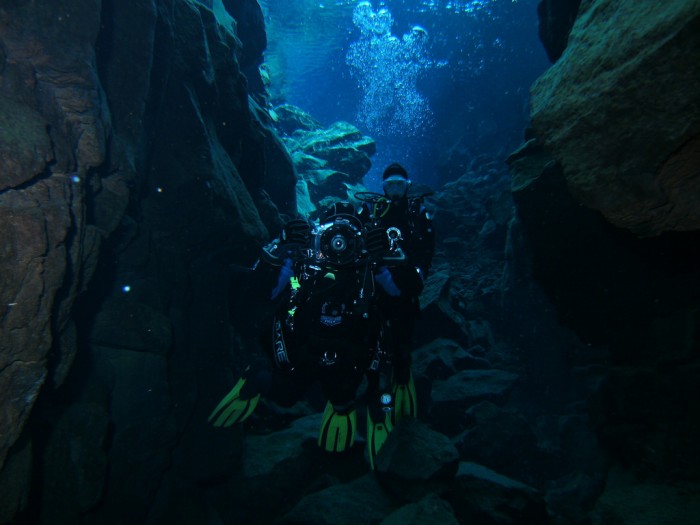 Image credit: r.gielen
Geography geek alert: Thingvellir National Park is the only place on Earth where you can dive between two continents! Yep, you read that right – the Silfra fissure is a crack between the North America and Eurasian continents, and divers get to swim right through. Heck, I bet this gets everyone excited, and not just  the geog buffs! Take it from us – this activity definitely belongs on your Iceland #bucketlist.
2. Explore a brilliant-blue ice cave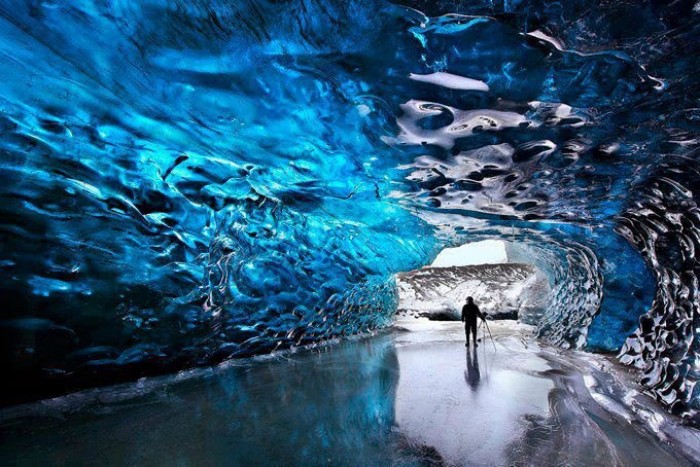 Image credit: Hasegawa Takashi
Here's your chance to feel like a true blue Ice Queen. Get ready your pickaxe and crawl into electric blue caves straight out of a fairy-tale. Ever wanted to rule the land of ice and snow? It's all yours, Your Majesty!
3. Trek across a majestic glacier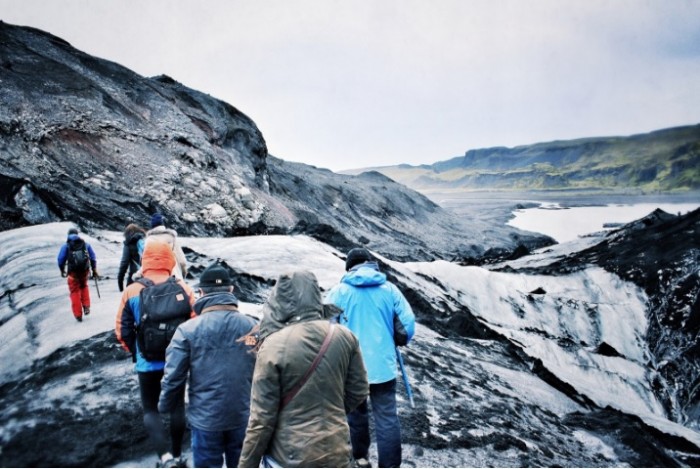 Two words. Glacier. Trekking. Feel like you're walking on the moon, or really just on any other planet other than Earth. Strap on your boots, and embark on the journey of a lifetime. Time to take a walk on the ice side!
4. Dangle your legs off the side of a waterfall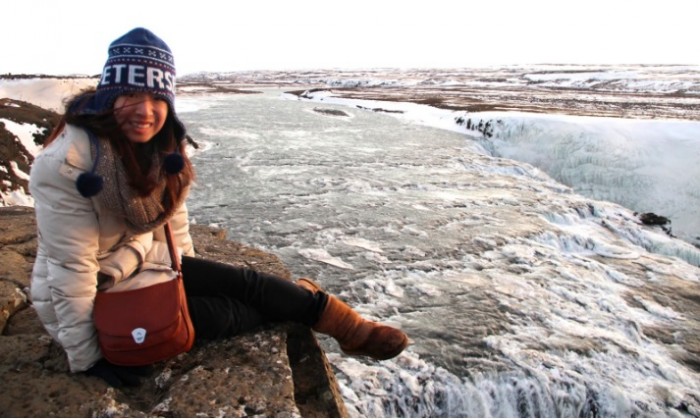 Man, no one does waterfalls better than this country! Here in Iceland, they kill it when it comes to thundering masses of water. How better to soak in this majestic sight than to get down and comfortable with your legs dangling over the edge?
5. Scale a sheer ice cliff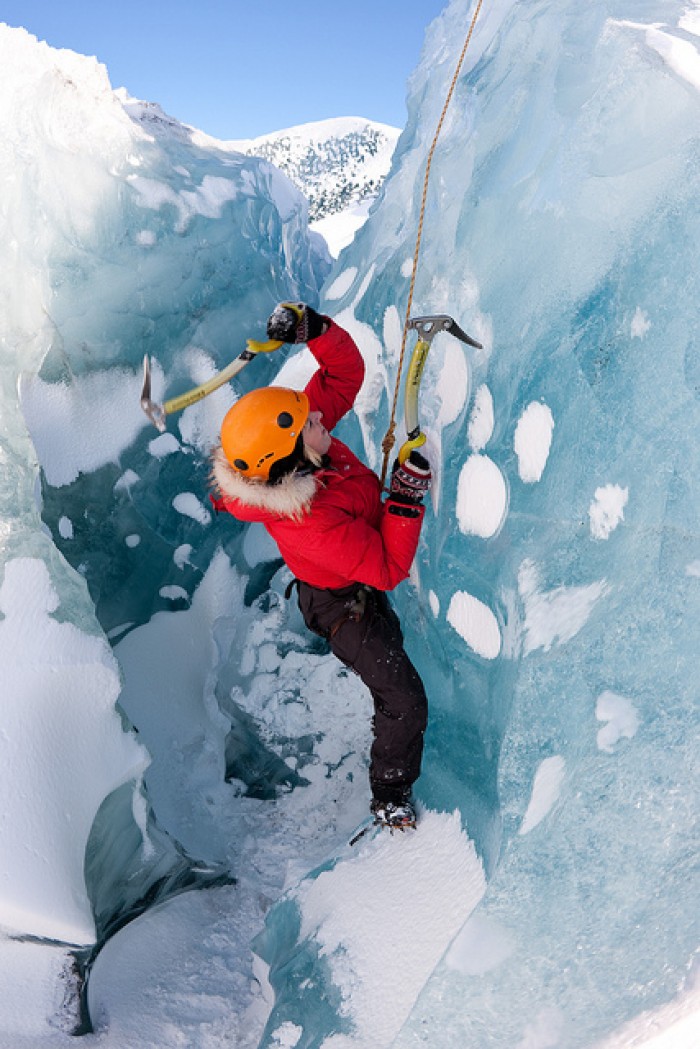 Image credit: Glacier Guides
We gotta admit – this ain't for the faint-hearted! Pick and chisel your way all the way up a vertical ice cliff. Nothing shouts adventure more than this intrepid escapade!
6. Walk behind a waterfall

Image credit: Aapo Haapanen
Seeing a waterfall from the front just doesn't seem to cut it anymore. Here in Iceland, you'll get to walk behind one! On sunny days, you may even be able to spot a rainbow. Remember to pack your raincoat and your sturdiest shoes!
7. Journey to the center of the earth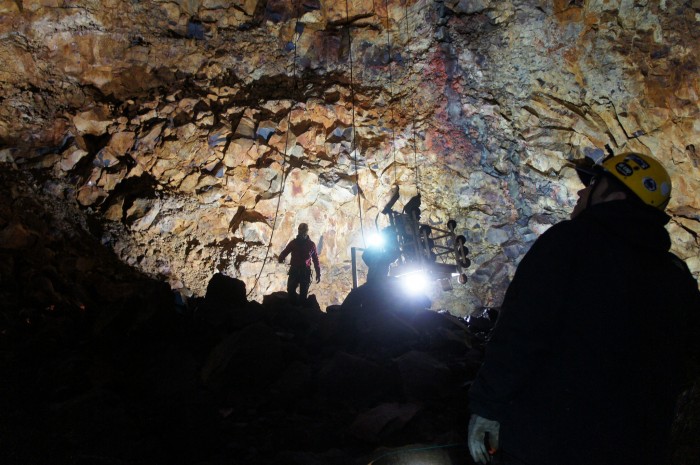 Image credit: Rachel Docherty
Put on your helmets, and journey 120 metres to the centre of the earth down a 4, 000 years old volcano! Come on, where else in the world are you able to explore the inside of a volcano?!
8. Go on a husky ride across blinding white snow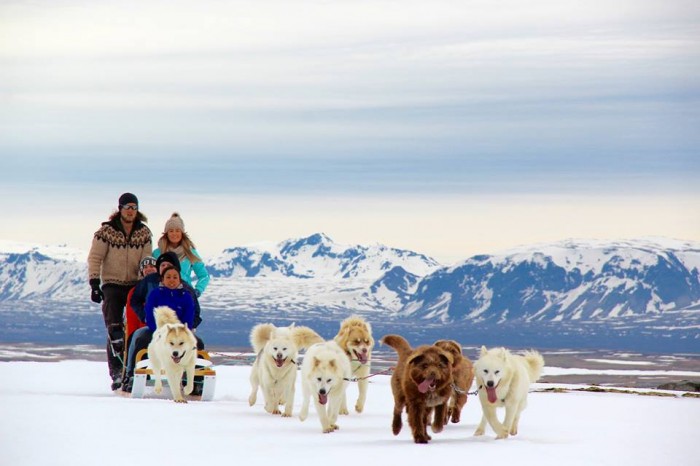 Image credit: Dogsledding Iceland Facebook
These huskies are tremendously adorable, and boy do they love to run! Enjoy the feeling of being weightless as you hurtle across the snow. Get ready your cameras, you won't be able to stop snapping!
Also read: 23 Photos That Show Why Iceland Is The Last Place You Should Ever Visit
9. Sail across a glacial lagoon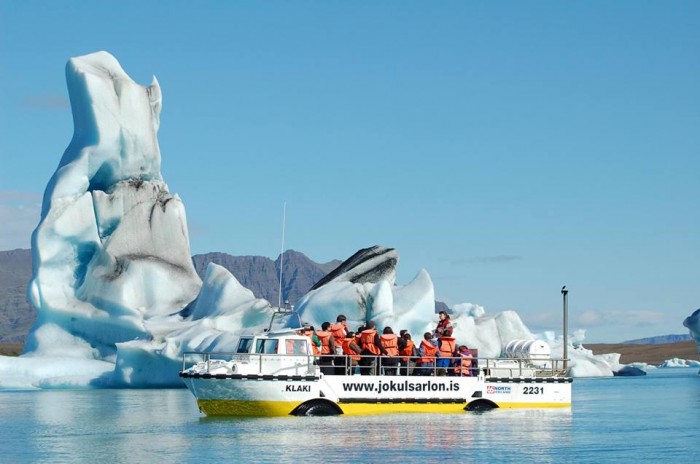 Image credit: Glacier Lagoon – Jonkulsarlon
What's the first thing that comes to your mind when you think about an iceberg – Titanic? Well, think again! Unlike Titanic, all boat-rides at this glacier lagoon have a very happy ending. Sail among monstrous blocks of ice, and come face to face with nature's beauty! Be careful not to fall in, don't say we didn't warn you but the water is freeeeeezing cold.
Also read: 13 Important Things To Know Before Visiting Iceland
10. Explore a lava tunnel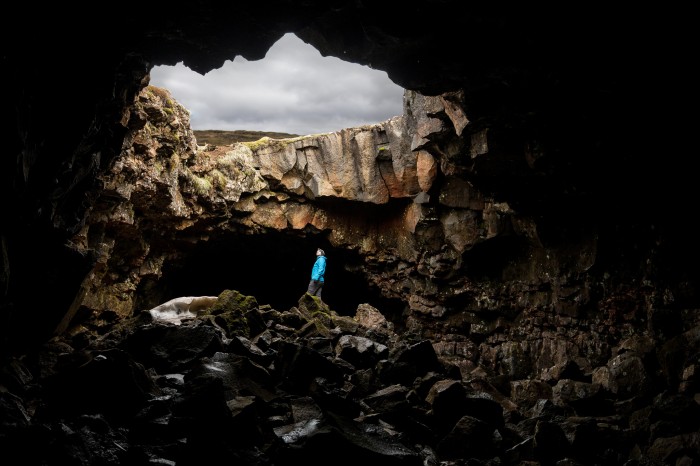 Image credit: Patrick Gensel
Okay what's it with Iceland and caves – first an ice cave, and now a lava cave?! Explore Iceland down to its' very depths – only the adventurous will be rewarded. Go forth and explore, all you brave souls!
11. Ski through wintry paradise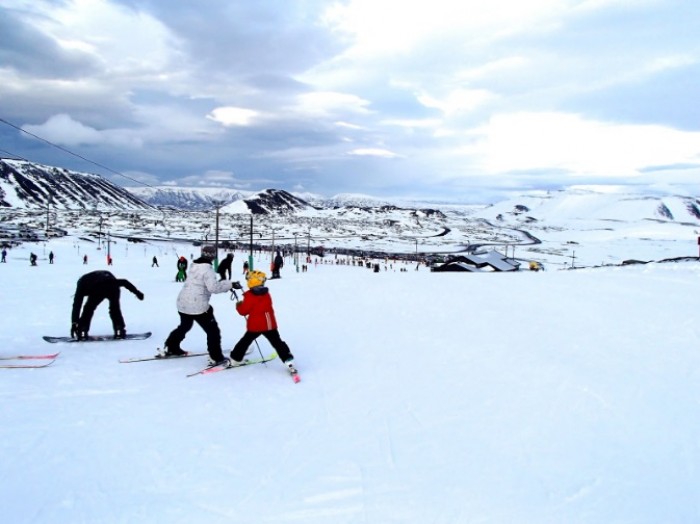 We know Iceland isn't known for skiing, but just look at that! The sea of white just goes on forever, plus the scenery?! We never ever want to wake up from this dream.
12. Ride the cutest pony you've ever seen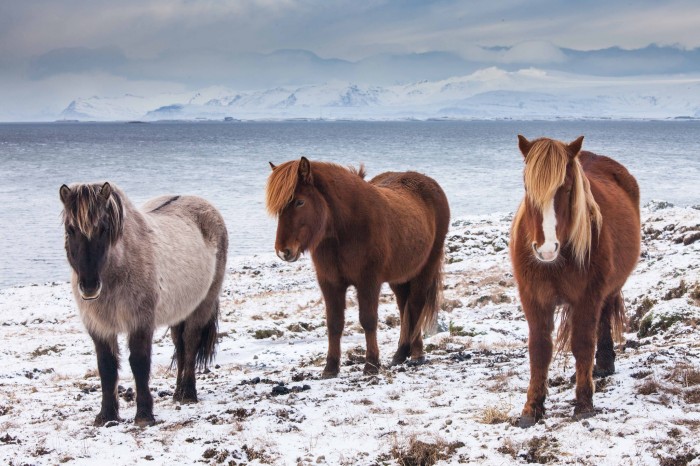 Image credit: dezzouk
This country just does everything right. The ponies? SO CUTE WE CAN'T DEAL. You need to do an Icelandic pony ride in Iceland. Read: need. No two ways about it!
13. Soak till you get wrinkly in a large geothermal lagoon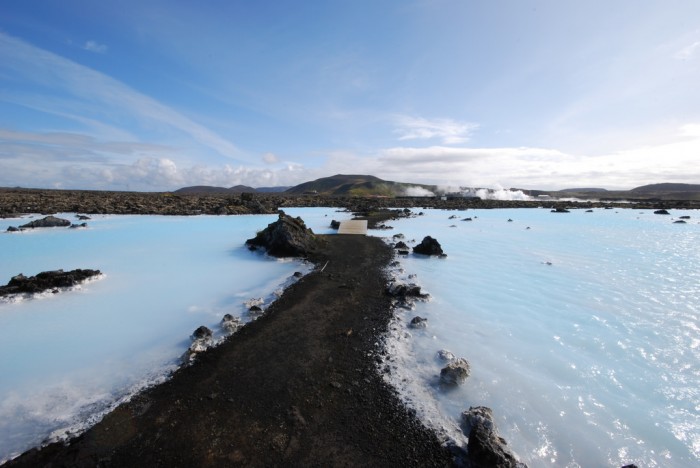 Image credit: Vestman
Soak in that giant blue geothermal pool and slather on some free silica mud masks. And yes, the colour is really that blue. Your eyes ain't playing tricks on you! #nofilter
14. Dodge 70 metres of boiling water erupting from a geyser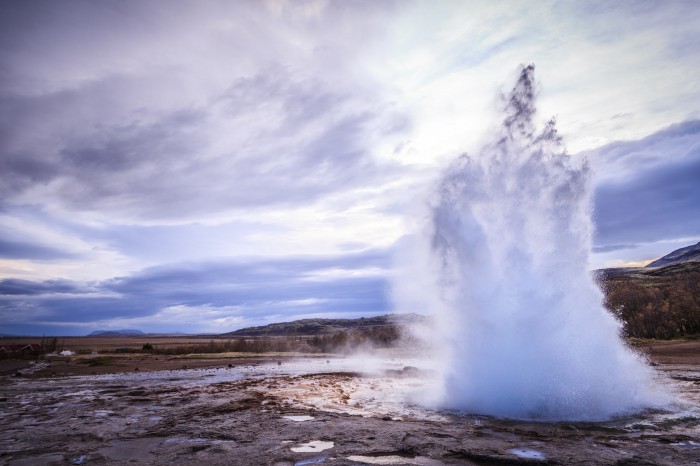 Image credit: Andres Nieto Porras
Think: A giant explosion of BOILING water shooting 70 metres in the air. Crazy? We think so too. But in Iceland? Meh. Just a normal day!
Also read: 20 Things to Do in Iceland Including Reykjavik and The Blue Lagoon
So there you have it! If you don't manage to catch the Northern Lights in Iceland, it's not the end of the world. Have a blast with any of the above activities – knock yourself out!
Check out this video if you need more convincing: