Traveling throughout Southeast Asia can be an incredible and unforgettable experience but if you're planning a super-quick stop in Kuala Lumpur and you only have 12 hours to explore as much as you can, you should get ready to kick things into high gear.
Over the years, KLIA (KL International Airport) has grown considerably with regards to its efficiency and facilities along with other kinds of transportation systems throughout KL. These days, you should have no real trouble checking out the sights and sounds of Malaysia's wonderful capital city in no time. Here are some useful tips on how you can get around quickly and seamlessly.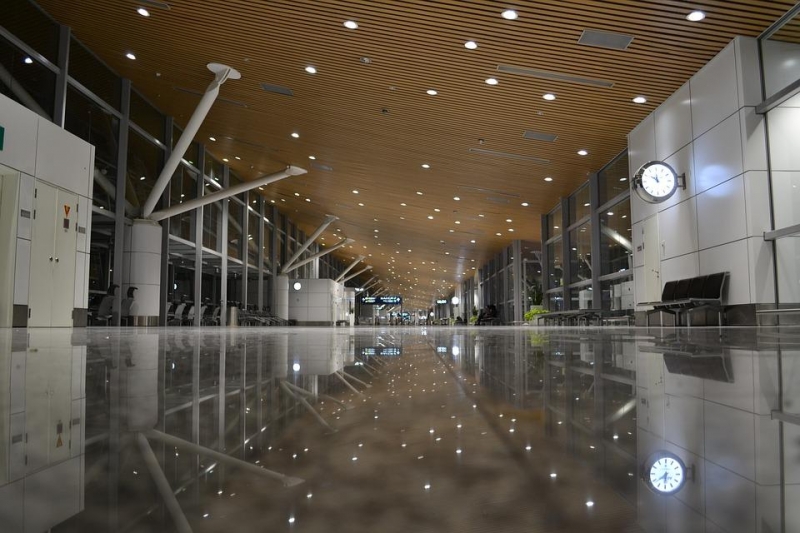 At the Airport:
KLIA (Kuala Lumpur International Airport) has a number of facilities for those who need to get where they're headed fast. Since the airport is pretty large, be sure to use the aerotrain, an automated driverless people-mover train that ferries international flight passengers between the Main Terminal Building and the Satellite Terminal A.

Here, getting connected should be a breeze since there is free Wi-Fi access available in all terminal buildings. 

Need to make a quick call? Payphones that accept both coins and credit cards are available throughout the terminal buildings.

There are a number of modes of transport but the KLIA Ekspres train remains one of the most convenient and effective ways to get between the Kuala Lumpur city centre and its two major airports. It's a non-stop airport train that comes with high-speed Wi-Fi as well.
Get your bearings right
Immigration lines at the airport can be pretty long, taking anywhere between 30 minutes to well over an hour to complete arrival formalities (so take that into account). It's best that you prepare all the necessary documentation in advance so you don't waste time here.

Do also note that you'll only be allowed through immigration if your passport is valid for at least six months after arrival, with a good number of pages left and in addition, you'll need to show proof of onward or return passage.

Once you've got all that cleared up, you can take the KLIA Ekspres train and head over to KL Sentral, which is a huge interconnected station that leads to virtually every prominent location in KL.

The total distance for the entire rail track between KL Sentral to KLIA2 is about 59km and the journey time is around 39 minutes.
Things to do around KL
If you didn't know this by now, the most prominent landmark that's situated in KL is, of course, the Petronas Twin Towers, which captures the skyline of Kuala Lumpur.

If you intend to do some shopping, not far from KLCC you'll find the Bukit Bintang area which hosts a barrage of large shopping complexes like Pavilion and Low Yat shopping centre. Even if you aren't interested in shopping, this is still a great place to experience the sights and sounds of KL's city centre.

Drop by the National Mosque of Malaysia which stands as one of the city's most cherished landmarks. It's not too far away from KLCC.
KL: A big, aromatic melting pot of food
Not far from KLCC, you'll find Pelita Nasi Kandar, one of Malaysia's most renowned mixed rice franchises (originally from Penang). Be sure to stop by if you're a big fan of Indian-style cuisine.

From scrumptious hot meals served by side stalls along the streets to famous restaurants, Bukit Bintang is host to a selection of amazing food! Food Republic located at Jalan Bukit Bintang gives you a good taste of the many types of Malaysian dishes you might find during your stay.

Signatures Food Court (which can be found at the upper level of Suria KLCC) is another good spot for various local fare. It's directly above the KLCC train station too (a plus if you're in a hurry).
Other useful tips
At first glance, KL might seem like an overwhelmingly huge city to cover in under 12 hours. However, most of the must-see designated areas are usually found in the same vicinity. Street markets are located in Pasar Seni and shopping centers are huddled up together in Bukit Bintang.
Being a country that situated right smack on the equator, Malaysia can get pretty hot and humid. KL's urban environment probably doesn't help that either so it may be best that you keep your jackets at home and bring only your most durable summer clothes.
12 hours – the clock starts now!