Ahh… Fiji. A gorgeous island, full of pristine white beaches and sparkling azure waters, with greetings of 'Bula!' (the Fijian welcome greeting) from the friendly natives everywhere you go, and is it almost too cliche to say: coconut trees swaying in the balmy wind?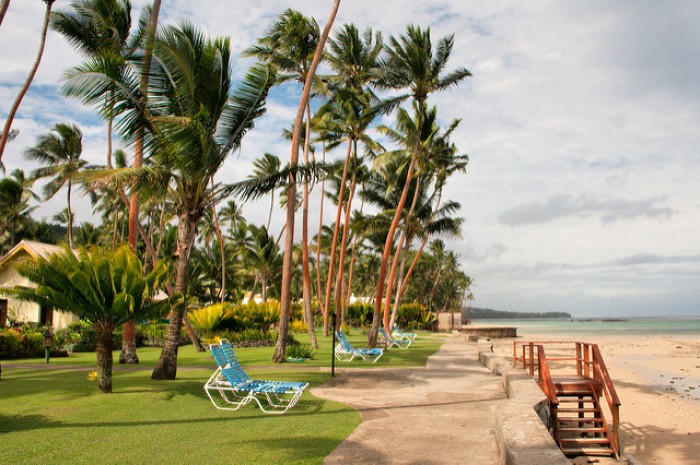 Image credit: Christian Haugen
Have all that and so, so much more, what's with its abundance of culture and spirit, when you enter the tropical and exotic haven of Fiji, an archipelago of over 300 islands located at the South Pacific. And if you're wondering what exactly you can do there, other than lounging at the gorgeous beaches… Not to worry! Here's some great free and easy holidays that we have lined up for you, to make your great escape even sweeter.
Ready? Let's gooooo!!
1. Explore Fiji – and not just its beaches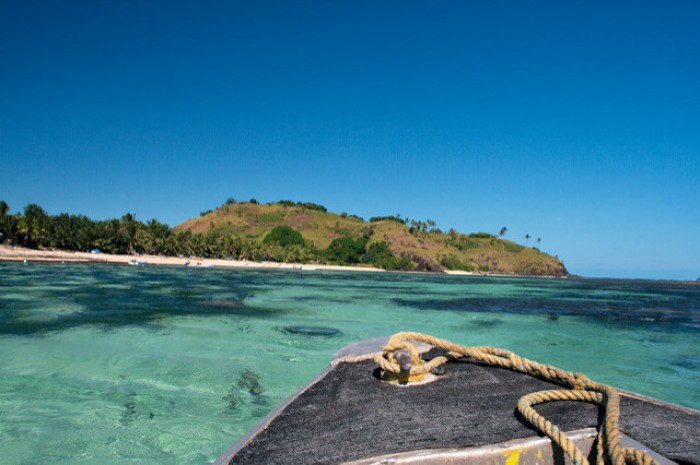 Image credit: Christian Haugen
Yes, Fiji is definitely more than just their gorgeous beaches (although that's a pretty huge perk, too!). A highlight would be the authentic Fijian hospitality that will make you feel right at home! If there's a group of people that you can count on for being genuinely warm and welcoming, it'll definitely be the humble inhabitants of Fiji.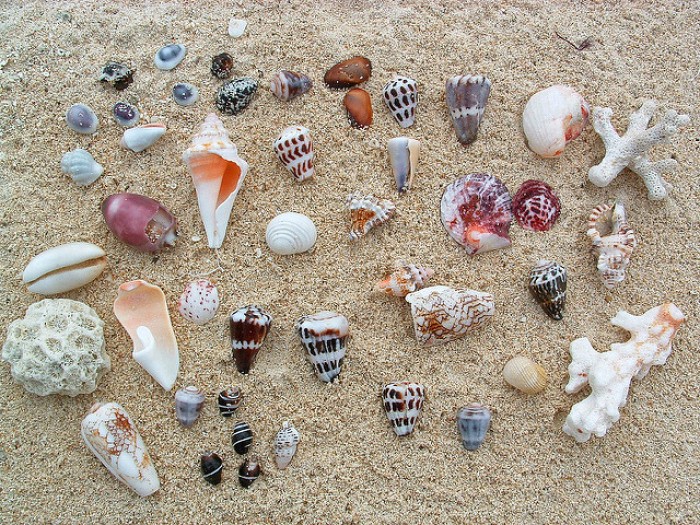 Image credit: Bradley Davis
Definitely ask your guide to suggest some traditional activities for you to experience a bit of village life, such as having a sunset meal by the beach and seashell collecting! After all, with sea shells that look like these beauties over here, why wouldn't you want to bring some home with you?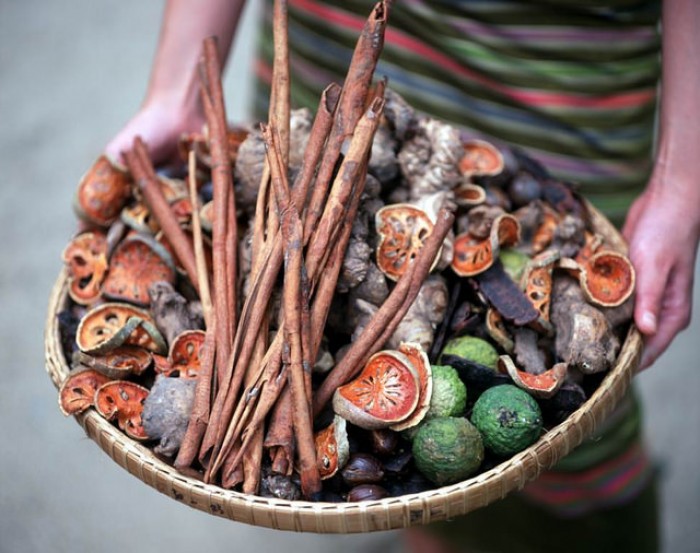 Image credit: Amila Tennakoon
And one super cool thing about this holiday is that you'll get to go on guided medicine walks! Now, before you start to complain about how unexciting this sounds, this medicine walk is way cooler than what you think. Remember all those movies or shows that you used to watch with witches and sorceresses performing natural miracles with plants and what-not? Well, see it with your very own eyes on this walk, and learn some cool stuff while you're at it! This is going to be one superbly cool experience that you should totally check out when at Fiji, I kid you not.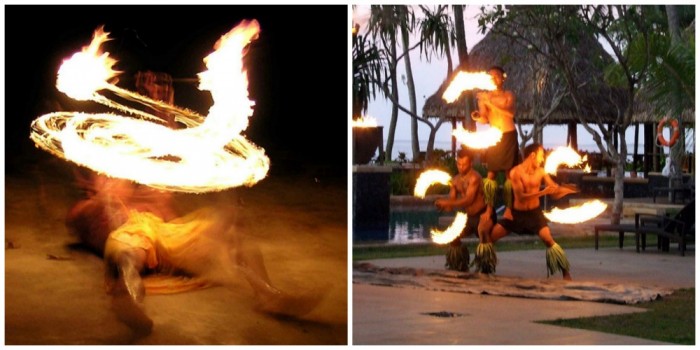 Image credits: Jo Munday & Tim Parkinson
Last but not least, be super impressed by the magnificent spectacle of torch lighting and fire dance every night at The Westin Denarau Island hotel! This Fiji tradition will surely be the highlight of your night, as you witness these death-defying stunts that the Fijians pull off so well. Absolutely stunning!
2. Go crazy with the water sports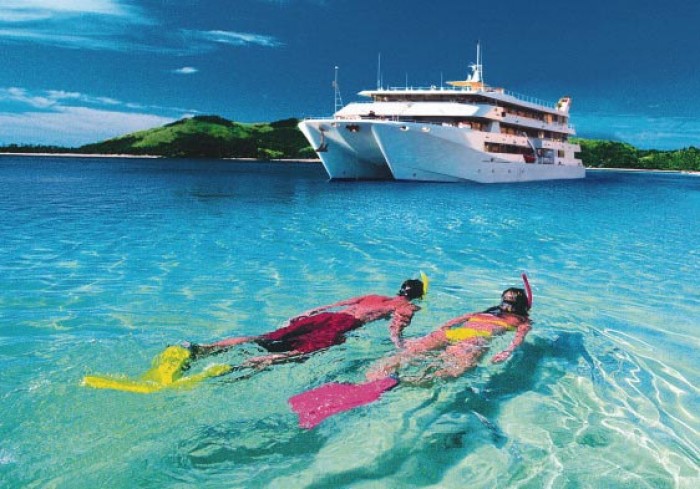 Image credit: Roderick Eime
With such gorgeous waters surrounding the islands of Fiji, how can you not do any water sports? And if you're an adrenaline junkie, this free and easy holiday is definitely the one for you. Why so, you might ask? Well…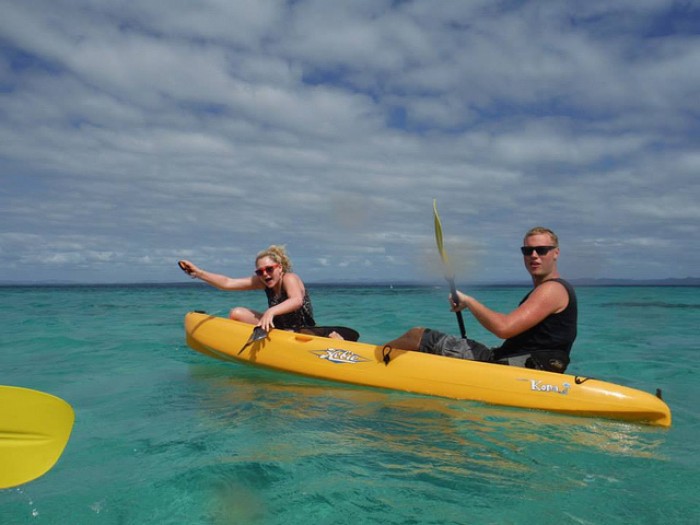 Image credit: Frontierofficial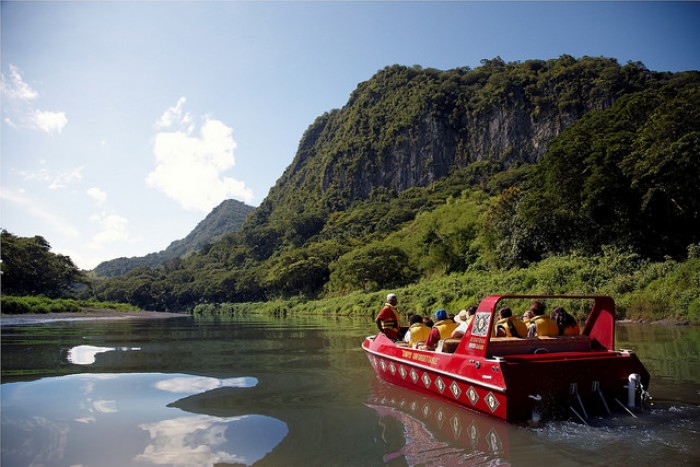 Image credit: Roderick Eime
3. Have a romantic couple island getaway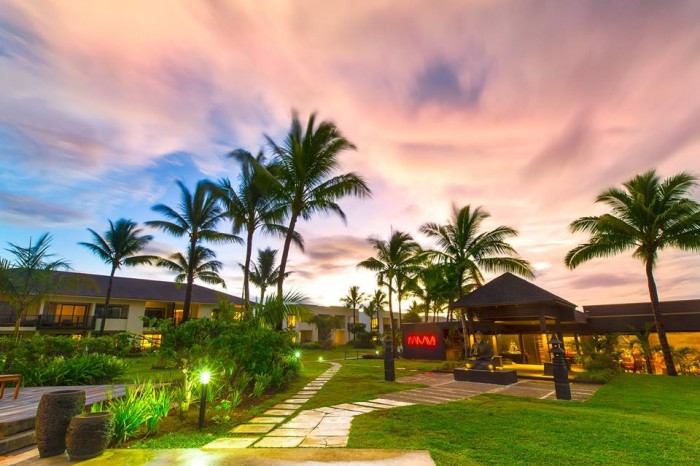 Image credit: Hilton Fiji Beach Resort & Spa Facebook
Looking for some R&R with your partner? 3 nights at the Hilton Fiji Beach Resort & Spa will have you indulging in the myriad of beauty treatments, salon services, body ritual spas and so much more.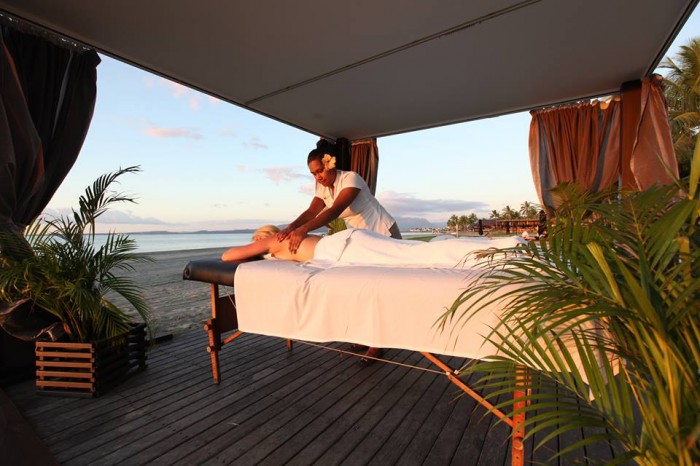 Image credit: Hilton Fiji Beach Resort & Spa Facebook
And to make your couple tropical getaway even better? This hotel offers many couple packages, too! From couple massages in the comfort of your own room (wink, wink) to a Couple Beach Massage with complimentary champagne to amp up the mood, your luxurious couple retreat just can't get any better.

Image credits: Hilton Fiji Beach Resort & Spa Facebook
After all, you're at beach haven, so this trip would so not be complete without a gorgeous view of the pristine beach and sparkling ocean from your window. Not to mention how it's sooo romantic, as you two watch the setting sun from the privacy of your own room!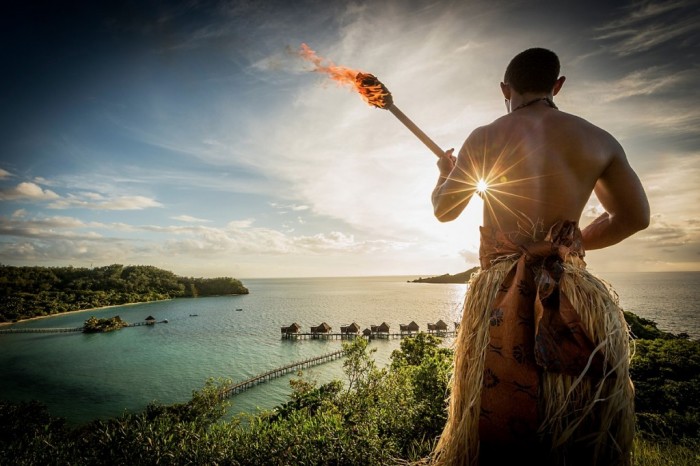 To make your exotic couple getaway even dreamier? How about staying at an Overwater Bures at Likuliku Lagoon Resort! Just look at that gorgeous shade of blue… Just imagine: you in that bungalow, with the water below you and your lover next to you – is this a total island dream come true or what?
4. Have a whale of a time with your family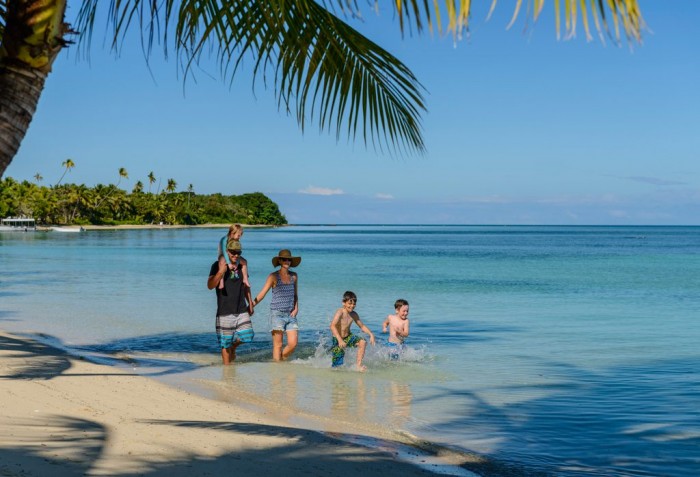 Image credit: Plantation Island Resort
And families, not to worry. There's plenty of things that you and your kids can do as well when at  beautiful Fiji! And this is definitely the holiday that you should be looking at, if you're thinking about whisking your family off to an exotic holiday soon.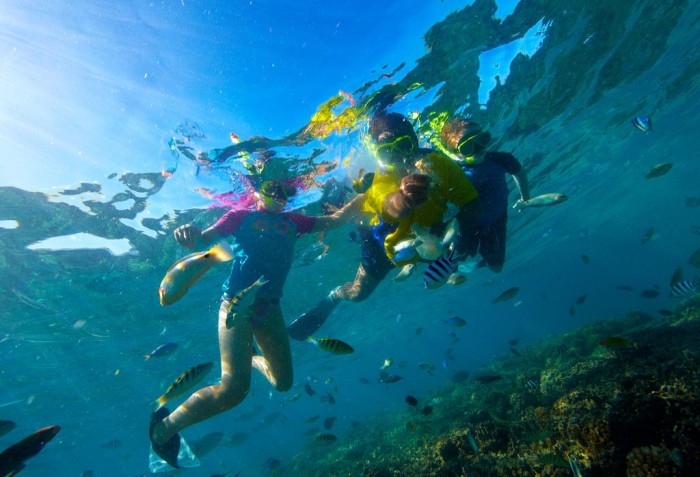 Image credit: Plantation Island Resort
Your kids will definitely love you for the introductory scuba dive that's waiting for them once you get to the Fiji Hideaway Resort & Spa! After all, how many kids have boasting rights towards having scuba dived before? Oh, and did I mention that this first dive is totally complimentary?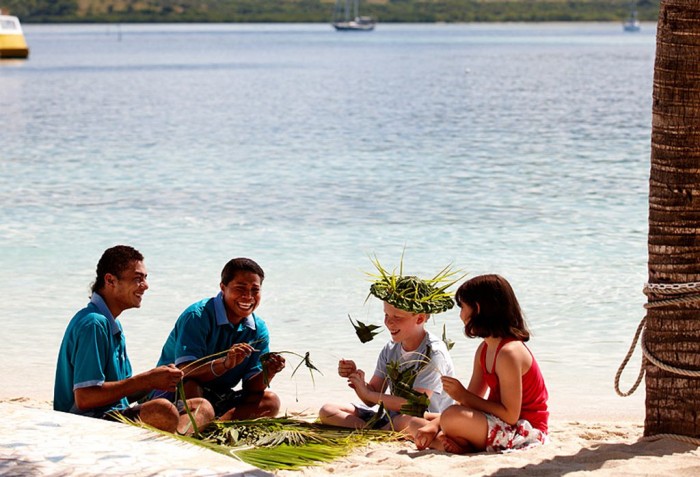 Image credit: Plantation Island Resort
And at the Plantation Island Resort, keep your kids entertained all day long with free, fun activities such as authentic Fijian cooking lessons, basket weaving, and so much more. What a way to bond with your family, huh?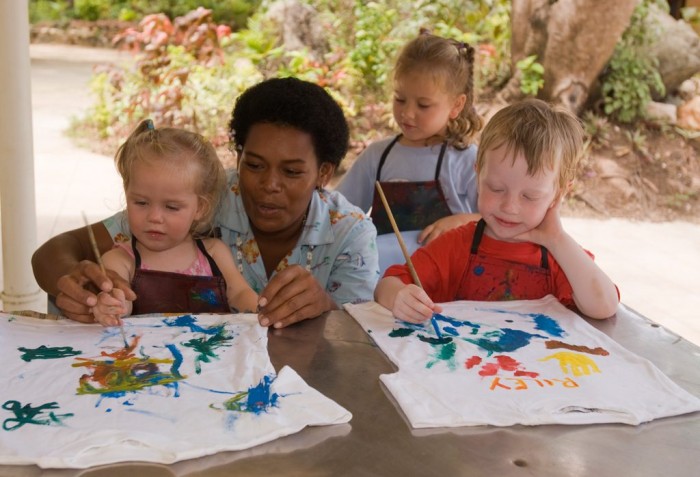 Image credit: Plantation Island Resort
Last but not least, if you want some adult time to yourself, not to worry! With free access to children's club such as the Hermit Crab Kids Club for the first 3 nights and the Coconut Kids Club for the next 3, you can have plenty of alone time with your other half… Ahh, bliss.
To get to this gorgeous island, definitely fly with Fiji Airways! With over six decades of flying to Fiji, you can bet your socks off that there's no other better airway to choose when you jet off for your dream holiday. So start your Fiji journey right with Fiji Airways for an all-rounded Fijian experience!
What else are you waiting for?? Check out these awesome free and easy holidays today to go off on your exotic beach paradise getaway!
_____________________________________________________________________________________________
Brought to you by Chan Brothers Free & Easy+, offering a wide variety of accommodation to suit all needs and occasions, organised sightseeing with maximum flexibility, expert advice and insider tips as well as personalised itinerary planning.