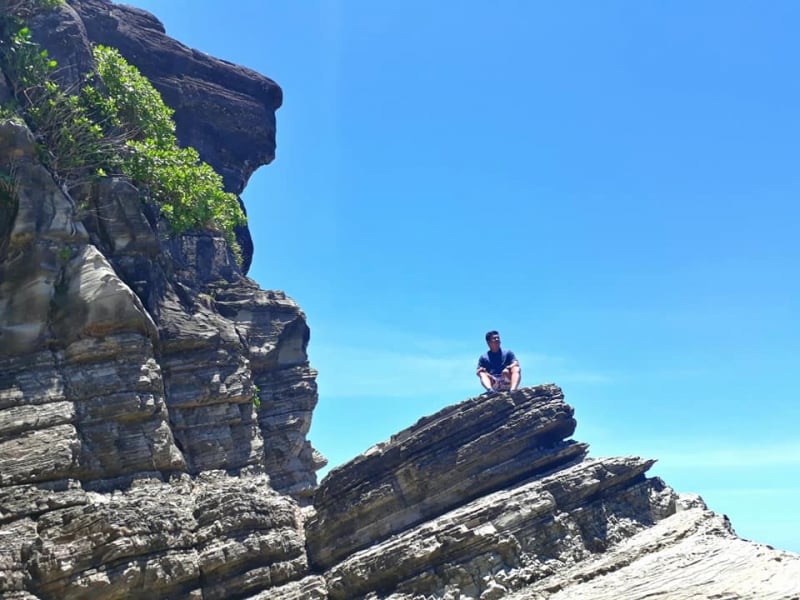 Biri Island, located in Northern Samar, settles on the northernmost part of the Visayan Archipelago. It is known for its majestic, six rock formations that were illustriously carved by the mother nature over time. The best time to visit the island is during summer from February to June, when the water is calmer.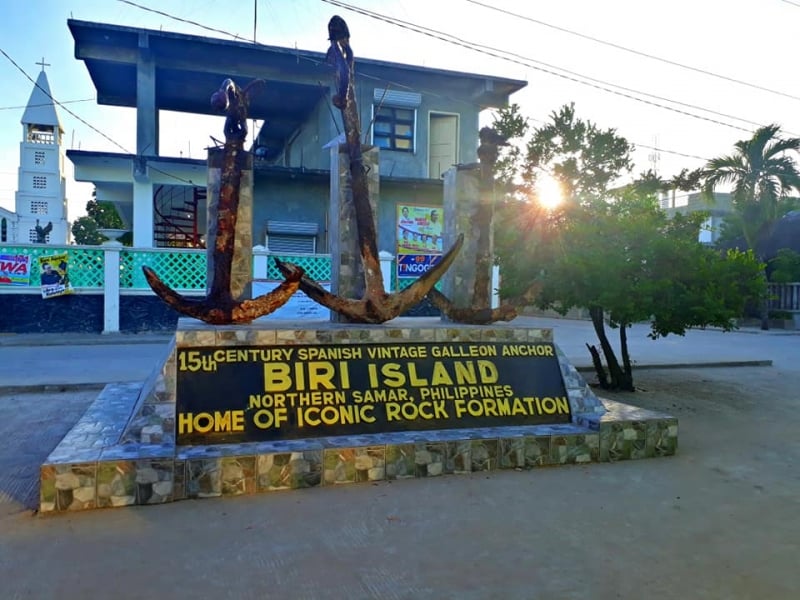 If you simply want to relax and gain a deep appreciation for nature's art, this is the place for you. Ready your camera and your aqua shoes, and don't forget to bookmark this go-to guide to Biri Island.
Also read: 10 World-Class Islands in the Philippines Travellers Rave About
How to get there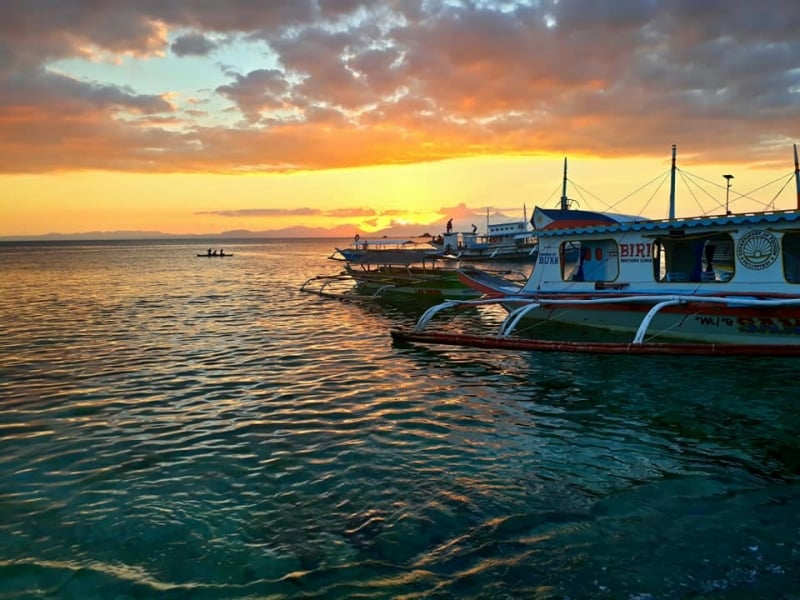 Biri Island is a one-hour trip from Lavezares Fish Port via motorboat. Note that before boarding a boat, you have to register and pay ₱25 (around S$.66) at the Lavezares Tourism Office located at the fish port. Trips to the island are scheduled from 7am to 4am daily. There are times when boatmen will still accept passengers at 5pm, but if you want a sure trip, it will be better to arrive early. Regular boat fares are ₱50 (to Biri) and ₱60 (back to Lavezares port).
Tip: You can also request for special trips and equally chip in the cost per head. Just ask the friendly boatmen how much they'll charge for a special trip.
On your way to the island, a giant statue of Nuestra Señora de Salvacion will catch your attention. The common drop-off points on the island are at Sto. Niño and Sawangan ports, the latter nearest the tourism office.
Upon arriving at the island, you'll need to go to Biri's Municipal Tourism Office (open till 5pm) to register and pay for the environmental fee (₱30). The processing of fees for all tour packages happens at the tourism office; hence, you don't need to worry about overcharging. After paying for your preferred package, a tour clearance will be issued for you. Said clearance will be presented to the checkers on various tour sites. The office also assigns a tour guide for you.
How much you

'

ll spend to get around
Habal-habal
The main mode of public transportation on Biri Island is the habal-habal, a makeshift motorcycle ride that seats many. You'll be paying around ₱190/unit at two to three heads per unit or motorcycle. This may sound highly discriminatory but the price will also depend on your body size and weight. This is only natural for the habal-habal mode of transportation so don't take it personally if the price fluctuates.

Tour guide
You'll get a tour guide for only ₱200. To ensure your safety, a tour guide is required especially if you want to hop from one rock formation to another. Having the tour guide around will be a great help; he can always remind you of the changing tides or seawater current. This way, you'll know the best time to visit each attraction.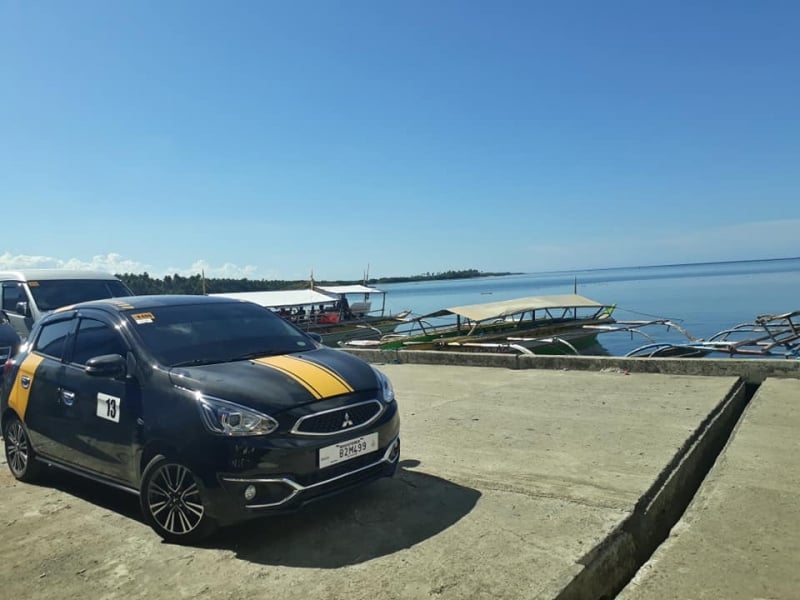 Tip: For a fuss-free Biri Island experience, I recommend booking Kuya Jun (09288309396). He is an accredited tour guide (one of the pioneers), a habal-habal driver, and a great photographer. I learned the history of the island and the rock formations from him. He will escort you upon arrival and be with you until departure.
Where to stay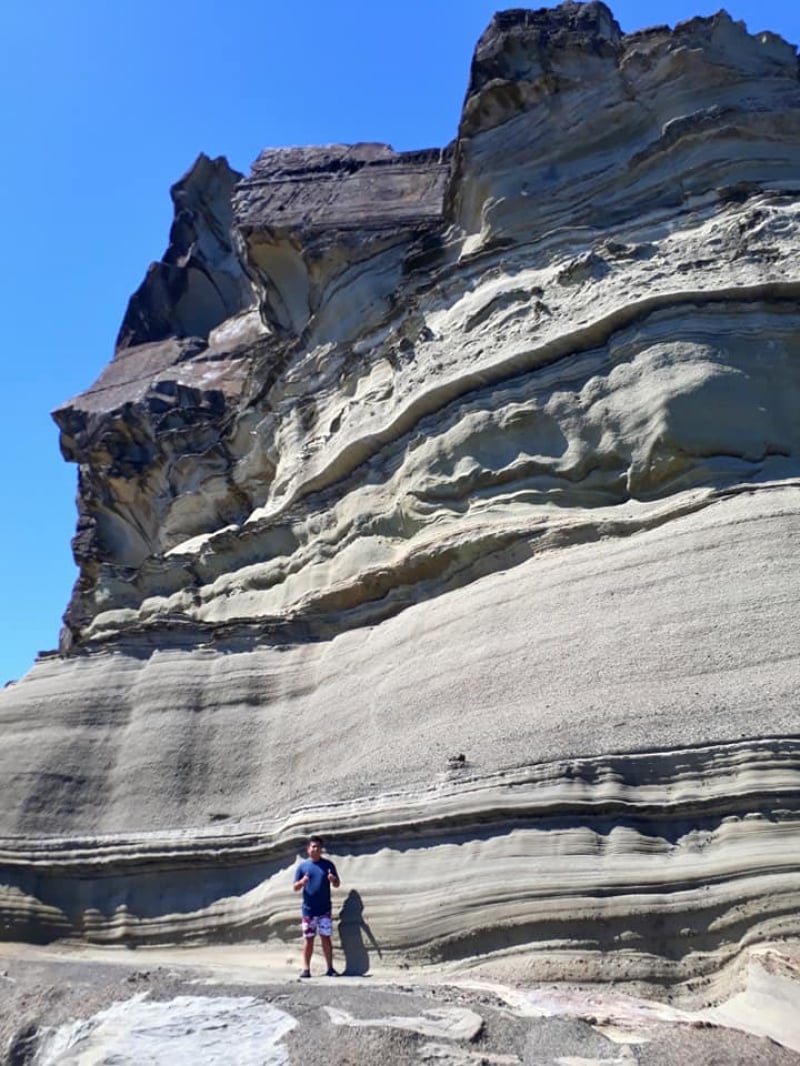 Biri can offer you basic accommodation. There are cheap homestays and inns ranging from ₱150 to ₱300 such as Ate Glo's Homestay, but they were all booked during my visit due to the influx of tourists as it was the Lenten season.
The tour guide brought me to Exequiel & Wyn Homestay. It's a newly constructed four-storey building that opened in early 2019. Here are its daily rates to give you an idea of how much you'll be spending on the island for accommodations:
single bed (no aircon/fan only; use common CR) – ₱350

double, king size bed good for 3 people (with aircon and CR; can accommodate up to 6 people but you need to pay for extra beds) – ₱1,500

ordinary, two beds (no aircon/fan only, with CR) – ₱800
Perhaps, the most challenging part when going to Biri is the long hours of travel (by land), and the expensive plane tickets (less travel time via plane) if you're coming from Manila or Cebu. But you'll realise it's worth it once you reach the island.
The rock formations
Biri Island's iconic rock formations were believed to be interconnected in the past, acting like the area's gigantic barrier some 20 million years ago. However, overpowering waves coming from the Pacific Ocean, furious winds, and storms slowly transformed the formations into what they are now.
Magasang
Derived from a Bicolano term "gasang" or corals, old folks said that this area was filled with live corals in the past. But little to none can be found nowadays. This is where you'll spot the lion's head, covered walk, and the vantage point for Mount Bulusan.
Magsapad
It is somehow linked to the term "malapad" or wide when laid flat, a quality that can be observed at the upper base of the rock itself. A nature-carved statue resembling an elephant's tusk can be found here, and other fascinating walls of sedimentary rocks artistically crafted by nature as well.
Macadlaw
Derived from the root word "adlaw" or sun, it is a perfect spot for watching the sunrise (fee: ₱200). Be ready yourself to get wet as early as 4:30am since you need to walk through the seawater (depth: 2 to 3 feet), about 600 meters from the nearest drop-off point to the rock formation.Here,  you can capture the best shots of the other four rock formations, except for Magasang, which is covered by Magsapad.
Puhunan
This was believed to be one of the hidden locations of Yamashita Treasure that was later dug by the Japanese. The islanders named it "Puhunan" (which translates to investment or money) after the story spread.
Bel-At
The inhabitants and even Americans who landed on the island during World War II could hear a bizarre sound of a bell echoing in this area, which is why its name originated from the word "bell". The strange sound served as their signal to prepare for the incoming bad weather. Interestingly, you can see a vertical orifice here that may create sounds when strong winds pass through it.
A 435-metre concrete boardwalk trail (before it was made of wood) will lead you to Bel-At and Caranas. In between these rock formations lies the blue lagoon or natural pool. Make this your last stop so you can enjoy a quick dip after visiting the rock formations.
Caranas
It is named after a type of bamboo that grew in the area (no longer exists today) and was used for creating bamboo rods/mats, which were utilized for walling of the native houses. Some interesting finds here are the heart image engraved on the rock and a papaya-shaped lair.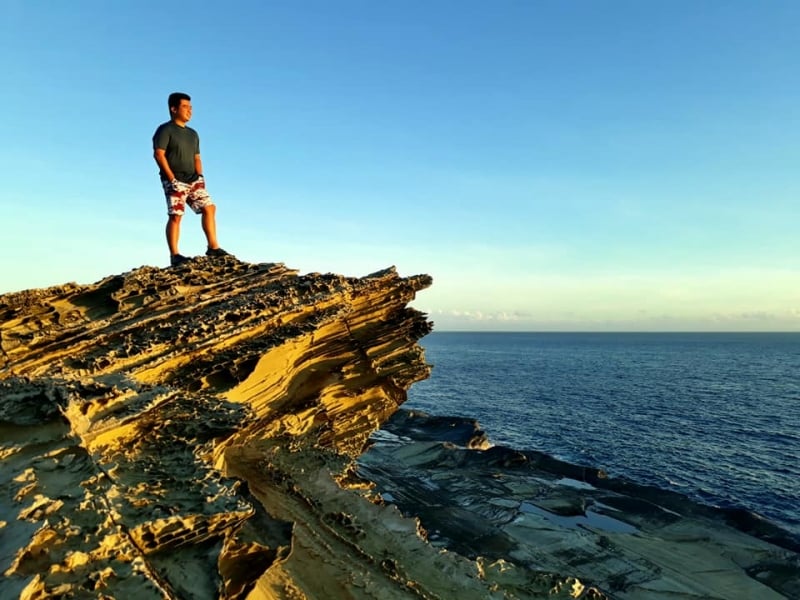 Some notes and tips
Eateries and snack booths can be found near the tourism office and the island's seaside.

The local language spoken is a mix of Waray and Bicolano

The electricity (diesel-fuel powered) on the island is now running 24/7 since April 2018, which is a huge improvement compared to previous years (12 noon to 12am only).

Do not forget to bring sufficient cash as there are no ATMs on the island.

Don't expect to connect to WiFi. 3G and 4G signals aren't reliable as well.
Also read: 5 Perfect One-Week Itineraries for Your Ultimate Vacation in the Philippines