If there's a fruit that the Philippines is most famous for, then that's definitely their tasty mangoes! But if you ask me, the calamansi, which is native to the Philippines, is just as iconic; and I say that not only because of its tangy citrus flavour, but also because calamansi is often used as a game-changing condiment for many delicious Philippine cuisines, such as pancit (noodles), seafood, grilled meat, and it's even used when blending juices. 
In my opinion, the most creative calamansi idea that Filipinos have come up with is making this dainty green fruit the star ingredient for muffins! Calamansi Muffins are among the best pastries you'll ever eat in the Philippines; the fact that they're most popular in Boracay — which happens to be the most popular beach in the country — makes them even more tempting. But no need to feel #FOMO, because you can bake your very own Calamansi Muffins at home. Here's how!
Ingredients for Calamansi Muffins:
*Serves 12 muffins
⅓  cup of

calamansi

juice

2 tbsp of

calamansi

zest

1 cup of water

1 cup of vegetable oil

2 medium eggs

4 cups of cake flour

2 tbsp of non-dairy creamer or milk powder

1 ½ tbsp of baking powder

1 cup of white sugar

1 tsp of salt
Ingredients for streusel:
¼ cup of all-purpose flour

½ cup of white sugar

¼ tsp of salt

¼ cup of butter, cubed and softened
Steps to make Calamansi Muffins: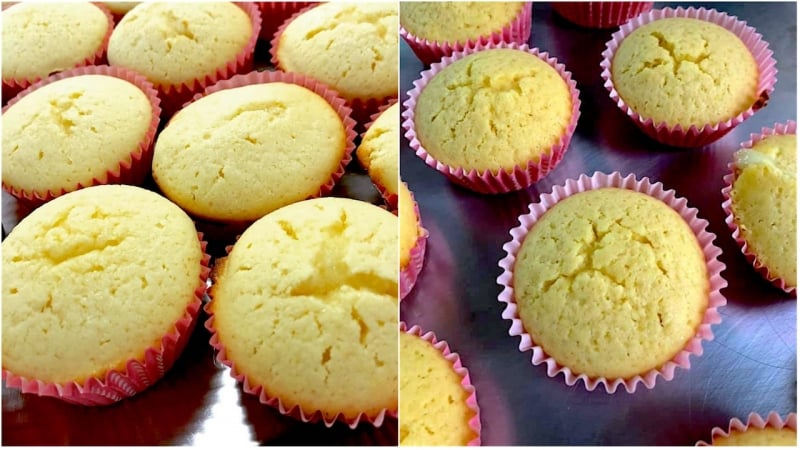 Place paper liners on a standard 12-cup muffin pan. Preheat oven to 350°F. 

In a large bowl, whisk together the calamansi juice and zest, vegetable oil, water, and eggs. Set aside after mixing. 

In a different bowl, sift the flour, creamer, and baking powder together, then add the sugar and salt. 

Carefully pour the wet ingredients on the dry mixture and blend everything until they're combined. Do not overmix!

Pour the batter into the muffin pan until each cup/liner is approximately ¾ full. Set this aside. 

Optional: create streusel/crumbly topping. Combine flour, sugar, and salt in a bowl. Once mixed, add pieces of cold butter and blend everything again until crumbly or when the texture feels like coarse meal. Sprinkle on top of muffins. 

Bake your Calamansi Muffins for 18 to 25 minutes or until the tops are golden. Once they're cooled, enjoy your citrusy and moist Calamansi Muffins!
Also read: Spanish Bread: Make It At Home With This Step-By-Step Guide!
Super easy, isn't it? Seeing as we won't be able to fly to Boracay any time soon because of the pandemic, baking these babies at home is the second-best option to sate your calamansi cravings.
Once you have the complete ingredients, you're only a few steps away from savouring your very own juicy Calamansi Muffins. What are you waiting for? Look for the ingredients now!
---
All images credited to Muffins by Doris | Official Facebook Page.