The world has seen pretty impressive marketing stunts in the form of out-of-this-world advertisements, brilliant celebrity appearances, and innovative promotions based on worldwide trending topics. But when it comes down to plain 'high-techness', only a few countries consistently stand out. Among them is Shanghai, China's largest city and one of the world's biggest financial centres.
Located in the heart of Shanghai, The Bund likewise stands as one of the most popular attractions in East Asia. Home to both historical and cutting-edge buildings, this world-renowned waterfront promenade was also home to a light show that saw what might be the world's biggest Quick Response or QR code creation mankind has ever seen. For some spectators, it was a chance to participate in a one-of-a-kind marketing event. For others, it was a cinematic and visual masterpiece all around.
Also read: 8 Futuristic Urban Parks Around The World That Are Anything But Ordinary
Biggest QR code in the world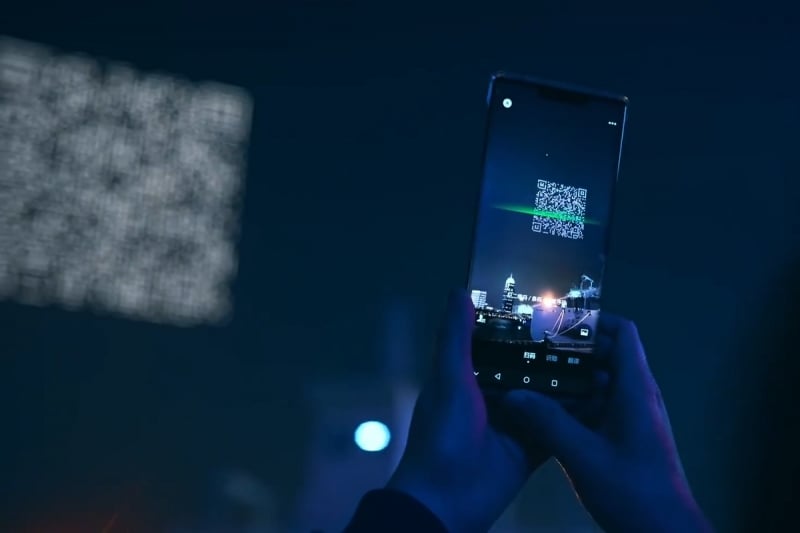 As part of an anniversary special, Japanese game company Cygames and Chinese video-sharing platform Bili Bili held a light show that had more than 1,500 drones flying in the Shanghai sky in April 2021. The event meant to pay homage to Japanese roleplaying game, Princess Connect: Re Drive, which marked its first year since launching in China.
During the show, colourful drones formed into various shapes and motions inspired by the characters and scenes from the game, which was first released in Japan in 2018. Imagine Hong Kong's Symphony of Lights, except the illuminations were suspended in the air. It gave the illusion of watching a real-time video game with the Shanghai night sky as your smartphone's backdrop. Pretty cool, huh?
By the end of the game's depiction, the drones surprised the people of Shanghai by forming the world's biggest QR code. More than for show, the code was actually operational. Those who successfully scanned it could download and play the game directly with their mobile devices. To see what the entire drone-powered light show in Shanghai by Cygames and Bili Bili looked like, watch the video below posted by YouTube user, Kuroyukihime:
Also read: 8 Online Games Every '90s Kid Used to Play That You Can Still Download Today
While this isn't the first time The Bund hosted a similar drone light show, Cygames and Bili Bili certainly set a new standard for advertising products safely and innovatively this time and beyond. Who knows what kind of marketing stunts these companies might pull off or what sort of jaw-dropping light shows Shanghai, China will have the next time around?
---
All images credited to Kuroyukihime.