Unbeknownst to many, Genting Highlands isn't all about theme parks and casinos. In fact, there are tons of new and exciting things to do there that we bet you never even knew existed.
Ready to discover a whole new side to Genting Highlands on your second visit?
Also read: A 3D2N Genting Highlands Family Itinerary for an Exceptional Getaway
1. Ride the Awana Skyway to Genting Highlands
Does the thought of traversing winding mountain roads to Genting Highlands make you sick and nauseous? Rather than taking a coach or driving up the mountain (which are such conventional options), dare to be different on your next trip to Genting by going on the brand new Awana Skyway instead! With classy French-installed cable cars and cabins with special louvres for cool mountain air to enter, this is THE ultimate high flying experience. It is also the perfect place to soak in stunning views of the skies and mountains, and to take lots of selfies of course!  
Not only does this option make it super convenient (just a 15-minute ride) to get to Genting Highlands, it is also very affordable! Unlike your typical extravagant cable car rides, tickets on Awana Skyway from the first to the last stop only costs RM8 (~SGD2.50) per person! For those who want an even more spectacular view, the glass-floor gondolas go at just RM50 (~SGD16) per person.
Furthermore, the Awana Skyway also flies across numerous key attractions on the mountain, including the future Twentieth Century Fox World Malaysia Theme Park (slated to complete by end-2017), the historical Chin Swee Temple and breathtaking views of the 130-million-year-old rainforest – all right below your feet. Start your next Genting trip in style on board the Awana Skyway!
How to get there: Simply have your coach alight you at Awana Bus Terminal and board the gondola on level 2 of the Terminal. As for those of you who drove, the nearby Awana Car Park has over 4,500 spaces, so you will definitely find a parking lot there!
Address: Awana Skyway, Genting Highlands Resort, 69000 Genting Highlands, Pahang, Malaysia
Opening hours: 7am – 12am
2. Fine dine atop a mountain
What better way to follow up with extravagance after a swanky cable car ride than to fine dine at the top of a mountain? Hugo's in the Sky at Genting's newest hotel, Best Western Premier Ion Delemen, offers diners an experience of a lifetime!  Enjoy your meal against a backdrop of stunning mountainous and sunset views, the views of both of which are to to die for. Perched atop the Titiwangsa Mountains 6,000 metres above sea level, this chic restaurant provides a rustic yet contemporary setting for guests to sit back, relax and enjoy the tranquility as the sun goes down.
What's more, it has both indoor and outdoor seats to cater to each guest's preference! If you are looking for a novel dining experience, find this hidden gem in Best Western Premier Ion Delemen on your next trip to Genting!
Are your hunger pangs triggered just by looking at these photos? The gambas al pil pil (left) and grass-fed black angus fillet (right) are just some of the specialities offered at Hugo's in the Sky. Savour these yummylicious dishes as you admire the picturesque scenery around you. Stay for a couple of drinks after your dinner so that you also can admire the beautiful night sky full of stars!
If you can't get enough of the view, why not just stay for a night? The rooms in Best Western Premier Ion Delemen offers an equally, if not better, view of the surrounding areas and mountains! From the comfort of your private suites, forge unforgettable memories with your loved ones as you marvel at the ravishing view through the floor-to-ceiling windows.
Address: Jalan Ion Delemen 1, Genting Highlands, 69000, Pahang Darul Makmur, Malaysia
Opening Hours: 6pm – 1am
3. Let loose at a local music festival
Bet you never knew that there were music festivals in Genting, huh! In Gohtong Raya, a small obscure town in Genting Highlands, an open area known as The Ranch often hosts music events. One really cool event, Good Vibes Music Festival, just passed us by, but it's never too early to start planning for next year's installment! 
Artists featured this year include Kodaline, The Kooks and Phoenix. The Music Festival also had inflatable slides, trampolines and even hammocks for those who want to let loose their inner kid. Tickets are bound to sell really fast, so keep a look out and grab them before they run out! 
How to get there: Gohtong Raya is just a short 15 minutes drive from Best Western Premier Ion Delemen
Address: The Ranch, Gohtong Jaya, 69000, Genting Highlands, Pahang Darul Makmur, Malaysia
Event Days/Hours: 12 & 13 August 2017, 4pm onwards
4. Go vegetarian at Chin Swee Temple
If all that you ate in Genting last time was limited to food found in the hotels and shopping malls, then you're definitely missing out! Hidden in Chin Swee Temple is Chin Swee Temple Vegetarian Restaurant. While most people know of the Temple's caves and Buddha statues, very few are aware of this secluded vegetarian restaurant in the corner of the Temple's main entrance. In fact, this is our must-go hidden gem every time we visit Genting!
Ahh, doesn't all the food look soooo inviting! Some of the restaurant's best dishes include the 'Buddha Jump Over the Wall' soup, sweet & sour abalone mushroom and the 'Four Heavenly Kings' dish. Discover the temple's philosophy through its delectable dishes – each dish is unpretentious and humble, yet tantalizing! After a filling meal, you can also take a leisure stroll around the temple's premises to enjoy the fresh mountain air.
How to get there: To get to the restaurant from your hotel, simply contact them in advance for a FREE round trip transfer!
Address: Chin Swee Caves Temple, 69000 Genting Highland, Pahang, Malaysia.
Opening hours: 8.30am – 8.30pm
5. Pluck strawberries at Genting Strawberry Leisure Farm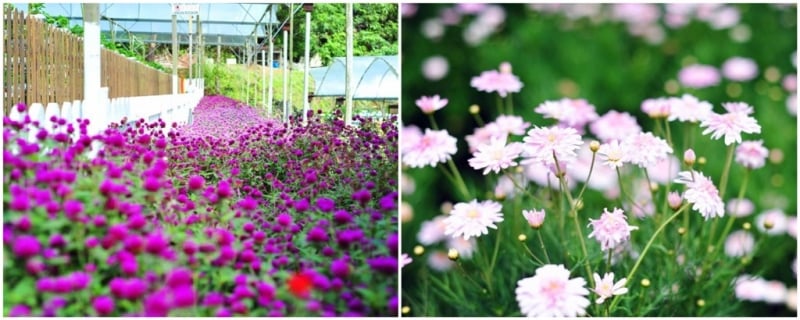 A Strawberry Farm in Genting? That's right! The Genting Strawberry Leisure Farm is a beautiful sanctuary for those seeking a respite from the hustle of Resorts World Genting. Despite its name, the farm also houses an array of alluring flowers, including lavender!
Indeed, strawberry lovers will be berry thrilled! Not only can visitors have a go at plucking fresh strawberries, there is a plethora of strawberry items sold on the Farm, including punnets of fresh strawberries, strawberry jam, dried strawberries and strawberry juice. If your idea of a holiday is one that is restful and tranquil, away from hordes of tourists and noisy places, the Genting Strawberry Leisure Farm is a hidden gem you must visit.
How to get there: Genting Strawberry Leisure Farm is just a 20-minute drive from Best Western Premier Ion Delemen
Address: No. 1, Lot 3707, Jalan Jati 2, Bandar Gohtong Jaya,, Genting Highlands, 69000 Genting Highlands, Pahang, Malaysia
Opening Hours: 9am – 6.30pm
And if you're looking for a great location to base yourself during your trip to Genting, look no further than the Best Western Premier Ion Delemen!
Best Western Premier Ion Delemen is a superb hotel for those who appreciate nature and serenity. Newly furnished and away from the rowdy casinos, it offers a quiet respite that is unparalleled. Fancy waking up to the morning sun and having the majestic dawn view all to yourself? You'll find that (and more) at Best Western Premier Ion Delemen!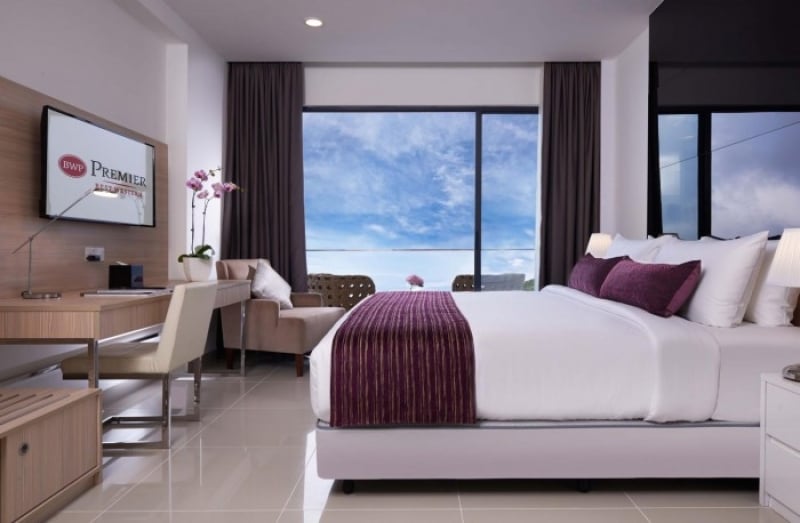 Located high up in the clouds, a stay at Best Western Premier Ion Delemen is guaranteed to be serene and restful. The staff here are friendly and obliging as well, and will readily assist in arranging transport to all of the above attractions.
2D1N STAYCATION PACKAGE FOR RM398 (~S$127) NETT
Plus, we have splendid news for you! Best Western Premier Ion Delemen is offering the PERFECT weekend Staycation Package for a relaxing stay for two. For just RM398 nett (~S$127) per package, you can enjoy:
2D1N stay in Deluxe Room  

Breakfast for Two

Steamboat Dinner for Two
What are you waiting for?
Throw out any preconceived notions about Genting Highlands from your first trip, and start planning your 2nd trip to discover all of the above. Genting Highlands is really, a lot cooler than you think, and there's no better time to start exploring than NOW!
---
Brought to you by Best Western Premier Ion Delemen.