Let's face it, amusement parks are fun and exciting, no matter how old you are.  The adrenaline-pumping rides, loud carnival music, bright neon lights are all part of the charm, leaving you eager for more. Thrill yourself with these 9 amusements park in Asia, it will make you wish you could just drop everything and run over this instant!
Also read: Budget Travel: 48 Hours in Kuala Lumpur with Just RM250
1. Ocean Park, Hong Kong

Image credit: Daniel Lee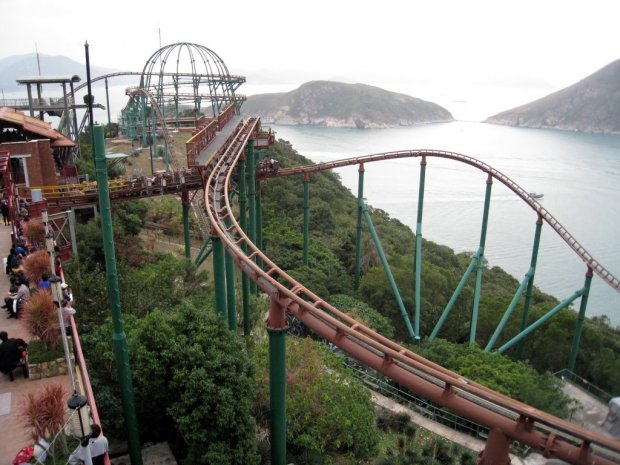 Image Credit: Eric Mueller
This is the ultimate theme park. Within it you will find a marine mammal park, oceanarium, animal theme park AND an amusement park. Imagine all that without having to leave the compound! Thrill seekers will love the roller coasters on offer, from the 185 foot Abyss Tower which sends you hurtling toward the ground at breakneck speed, to the very aptly-named Hair Raiser ride which boasts acceleration of up to 4.0G, the fastest in Hong Kong. This 870,000 square meter behemoth of a theme park recently took home the prestigious Applause Award, awarded to "the amusement park whose management, operations and creative accomplishments have inspired the industry with their foresight, originality and sound business development."
2. Universal Studios Singapore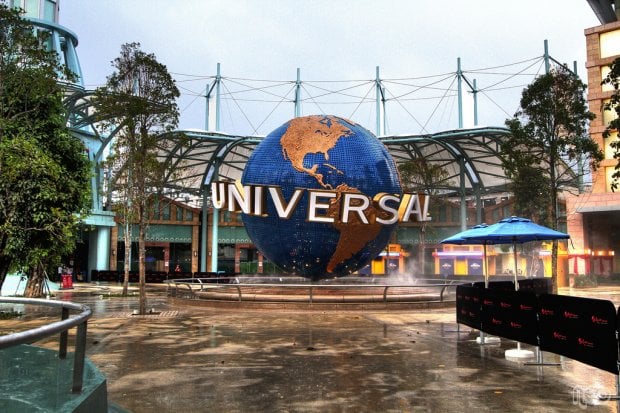 Image Credit: Neo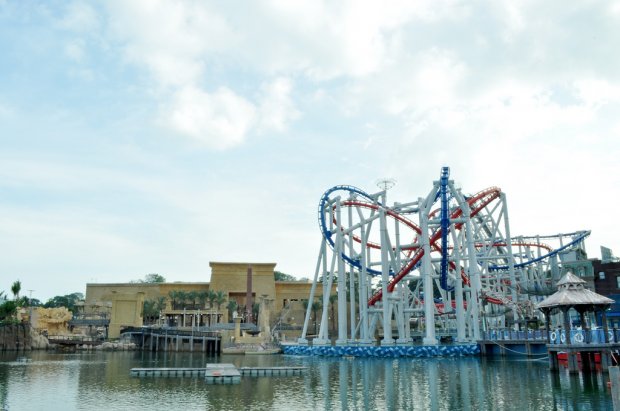 Image Credit: Lim Ashley
The first Universal Studios to open in Southeast Asia has attracted more than 2 million visitors in the first nine months it opened. Despite it being located within a tiny red dot on the world map, the variety of experiences on offer are simply astounding. Would you have believed anyone if they said that Hollywood, New York, ancient Egypt and Madagascar were all within walking distance of one another and that you could experience a little bit of each of them in the same day? Well that fantasy comes to life at Universal Studios Singapore, all but guaranteeing a fun day out for the whole family. Make sure not to miss out on the highlight of USS, the gigantic Battlestar Galactica Human VS Cylon ride which is sure to leave you breathless (both literally and figuratively).
3. Sunway Lagoon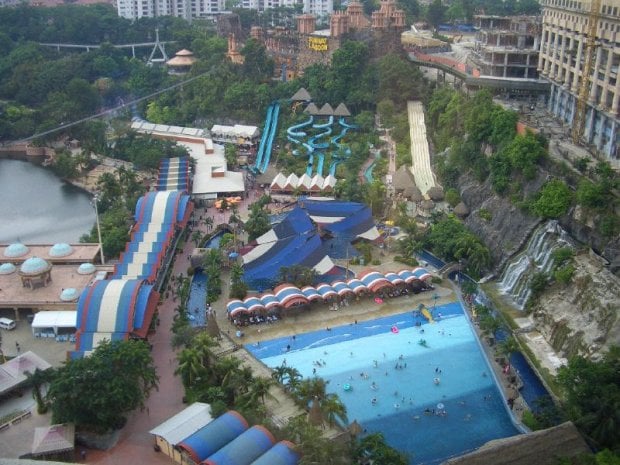 Image Credit: Farhad Alsharhan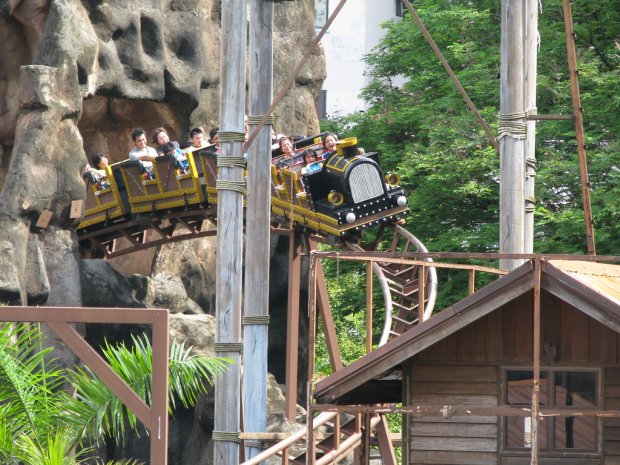 Image Credit: Adeline
If you're a Singaporean and often take road-trips to Malaysia (Kuala Lumpur, specifically), you would be familiar with this place. Located rather conveniently in Petaling Jaya, Selangor, Sunway Lagoon is always a huge hit with the younger ones in the family. It has won a multitude of awards for its plethora of different attractions rides. Housing a Water Park, an Amusement Park, Wildlife Park, Extreme Park and Scream Park all under one roof, it promises a fun-filled day full of joy and laughter for the whole family.
4. Legoland, Malaysia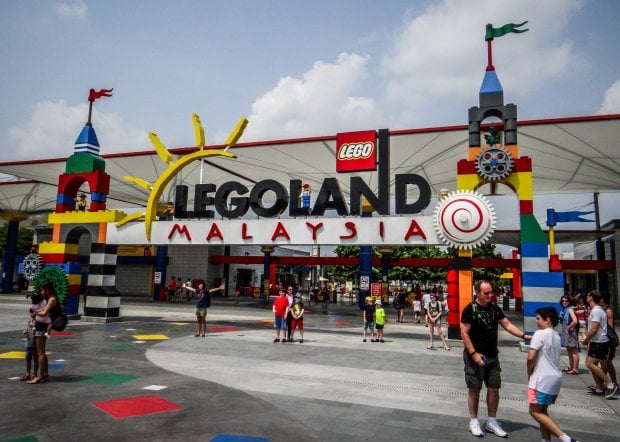 Image Credit: Kris McCracken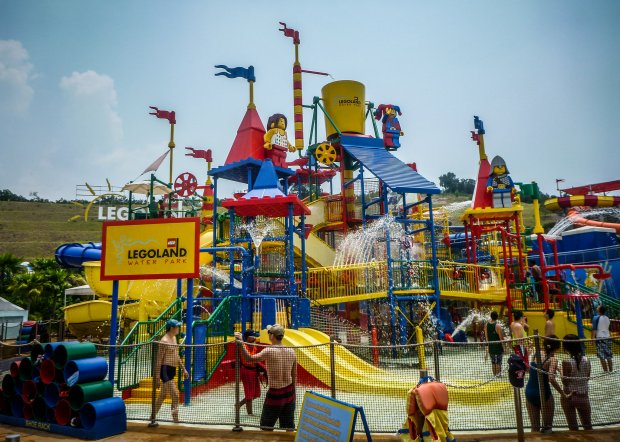 Image Credit: Kris McCracken
A shorter road trip would bring you to Nusajaya, Johor, home of the first Legoland theme park in Asia. The Legoland Park is packed with more than 40 rides, shows and attractions suitable for the whole family. Almost everything is hands-on to give the ultimate interactive experience. The Miniland, one out of the SEVEN(!) themed areas, is built from more than 30 million LEGO bricks, showcasing some of Asia's most eye-catching landmarks.
If you're looking for a splashing good time (literally), you should visit the Legoland Water Park, located in the same vicinity. The park boasts more than 20 slides and 70 LEGO models. Some of the highlights of the park include the Build-A-Raft section, where children can customize their own rafts from soft LEGO bricks, and the Joker Soaker, where a huge bucket will douse any unlucky soul standing too close with 350 gallons of water every few minutes.
The best thing about Legoland is that families need not worry about accommodation – the Legoland hotel is located in the vicinity, and it even has cute themed rooms (Kingdom, Pirate, Adventure) that will keep the little ones buzzing with excitement even after your day at Legoland.
5. Everland, South Korea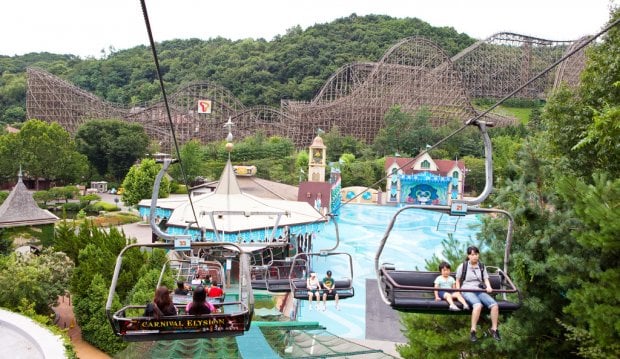 Image Credit: LH Wong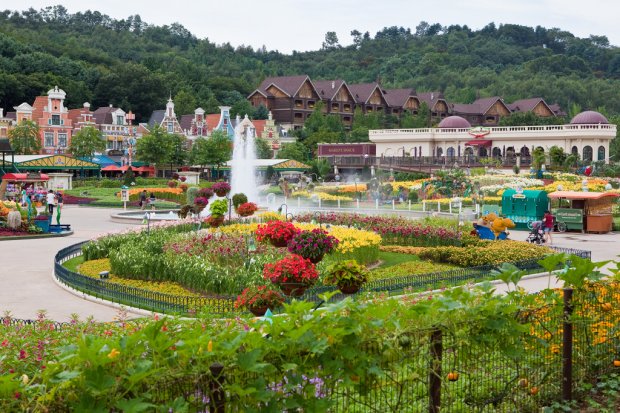 Image Credit: LH Wong
South Korea's largest theme park follows the trend of having several unique zones within its compound. Global Fair is essentially where East meets West, highlighting certain elegant architectural features from all over the world. Magic Land consists of all the fairytale characters, and rides that are based on Aesop's fable about the race between the tortoise and the hare. The European Adventure zone and the American Adventure zones will give you a sneak peek at these two magnificent places without stepping foot out of your own continent! Zootopia speaks for itself, it is paradise for the animal lover in you. Whatever your cup of tea, the wide array of zones at Everland is bound to ensure that every member of the family leaves happy and contented.
6. Sanrio Puroland, Japan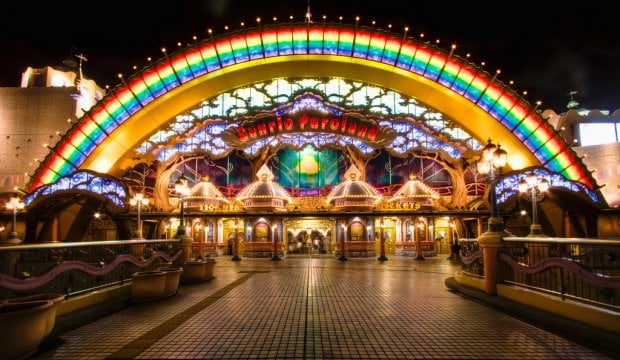 Image Credit: Agustin Rafael Reyes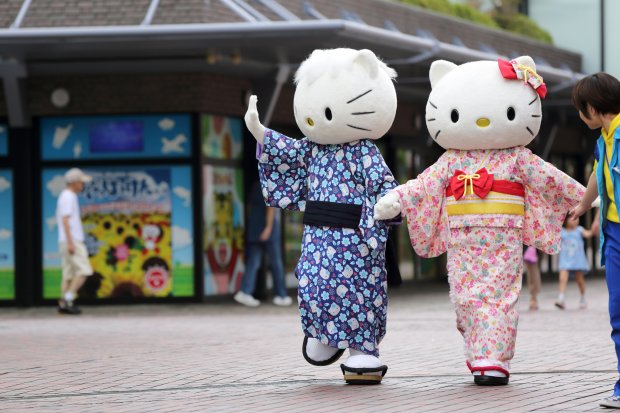 Image Credit: Tomohiro Ohtake
This theme park is targeted at all the Sanrio lovers out there. Hello Kitty, My Melody and Cinnamoroll are just some of the cute characters you'll roaming the boardwalks, happy to take a picture with any passer-by. The worldwide appeal of these characters has transcended language; even though most of the attractions are in Japanese, you will see many international visitors enjoying the sights and sounds of Puroland. With numerous attractions and live performances, this is really the place to be to see your favorite fictional characters come to life.
7. Tokyo Disneyland & DisneySea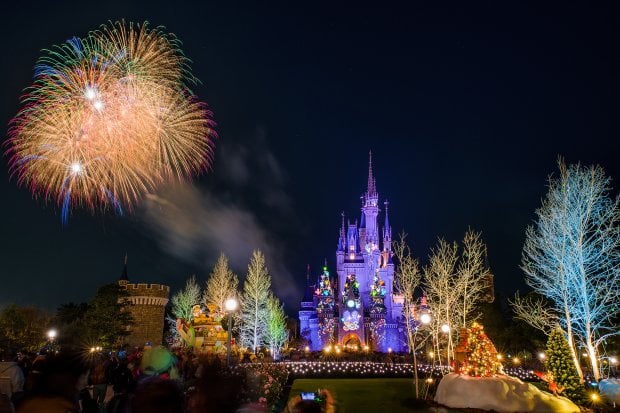 Image Credit: Tom Bricker
The biggest brand name in theme parks and entertainment worldwide, the Disney franchise set up its first theme park not on American soil in the land of the rising sun, Japan. Built in a style similar to the famous Disneyland in California and the Magic Kingdom in Florida, it promises a kingdom of dreams and magic within its spacious compound. Peter Pan, Mickey Mouse, Snow White, and lots of other well-loved Disney characters are all on duty to make sure that the whole family has a rousing good time at Disneyland.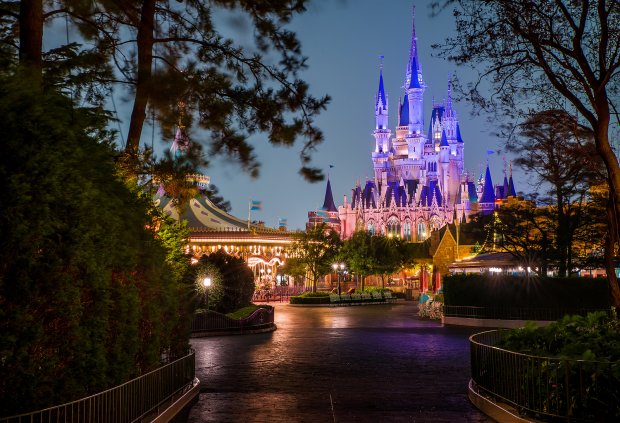 Image Credit: Tom Bricker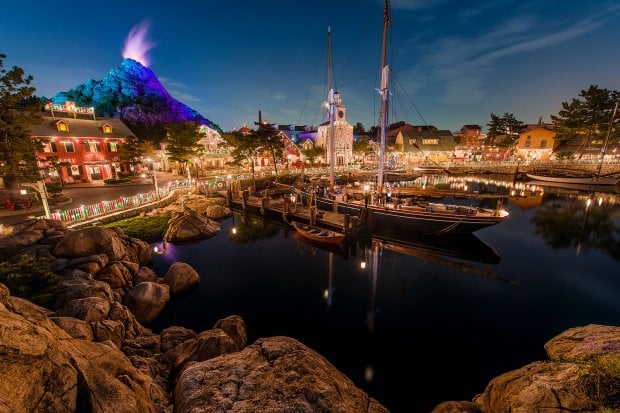 Image Credit: Tom Bricker
If you have a full second day to spare, ensure you visit DisneySea as well! You won't be disappointed. It is the 4th most visited theme park in the whole world. It is inspired by ocean tales and legends with stellar attractions and great ambience that could almost transport you into a different country. Take for example the Venetian Gondolas, there is no need for a trip down to Venice!
Don't sleep on DisneySea either! It is the 4th most visited theme park in the world, and its not hard to see why. Inspired by ocean tales and legends, it contains many spectacular attractions which will simply take your breath away. The Venetian Gondolas are so realistic if you aren't observant you might think you are actually in Venice!
8. Trans Studio Makassar
If you're looking for a huge indoor playground, look no further than the world's 3rd largest indoor theme park, located in Makassar, Indonesia. With over 20 exhilarating rides and attractions, the whole family will be entertained from morning till night all under one roof. For example, the Studio Central zone has the glamorous touch of Hollywood as it replicates the hallowed Walk of Fame, try to find you favorite movie stars! The Lost City will bring out the explorer in you as it brings your whole family around on safari tracks, while the Magic Corner zone will bedazzle you with its flashy illusions and over-the-top magic tricks.
9. Kidzania Jakarta
Finally, for families who still have tiny tots in the troupe (age about 4 to 12 years old) who aren't allowed onto the wilder rides with height requirements, Kidzania is the place for you.  It is an indoor educational theme park where children are given a chance to experience up to 70 different professions. As a young kid we all wanted to grow up quickly and act like grown adults, and Kidzania gives kids this opportunity by letting them 'work'. The professions may require the kids to pay an amount in Kidzos (the official currency in Kidzania) and they can choose to 'work' at any of the professions available to earn more Kidzos. The best part is that families need not worry about the safety of the young ones, as they all wear a security bracelet on them to make sure they don't wander off! Rest easy parents, and go sip a piping hot cappuccino at the local cafe while your kid rolls in the Kidzos.
Also read: 10 Family Friendly Destinations to Bring Your Kids to