When you are addicted to travel but have a demanding 9-to-5 job in the office, juggling the two can be a lot of work. But, just because you are stumped with work from Monday through Friday does not mean you can't have adventure-filled weekends all to yourself. In fact, it is highly suggested that you go out and enjoy your hobbies (including travelling!) because, as the saying goes, "All work and no play makes Jack a dull boy!"
Also read: 15 Struggles of a Travel Junkie With An Office Job
So, how do you make sure you provide a good balance between your work life and your life of travel and adventures? Here are a few awesome tips you should follow:
Breaks are great for your mind, body and soul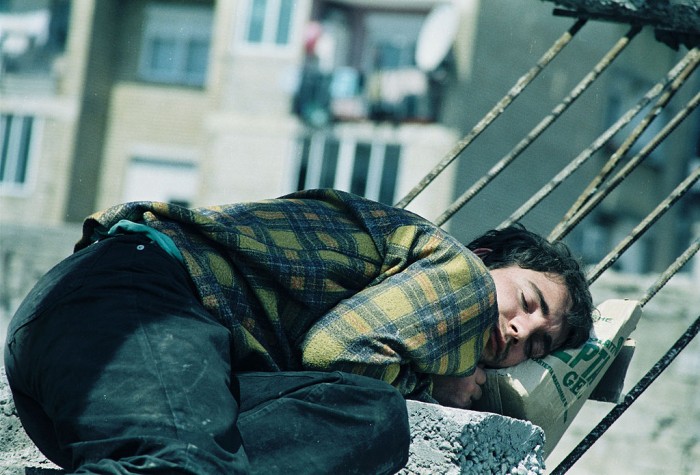 Image credit: Lipedia
Some people use the Pomodoro technique as a productivity hack, to make sure that they work when it is time to work and take breaks when the schedule demands it. The technique requires one to take short breaks every after 25 minutes and a long one after four intervals. Not quite contented with staying in your cubicle? Well, you can always take breaks outside and perhaps do some walking — and Pokemon catching.
Also read: Pokémon GO: Top 8 Places in Singapore to Catch 'Em All
Focus during non-negotiable hours
It can be very tempting to just check the interwebs for travel inspiration when you're stuck at work (erm, who can relate, raise your hands please). However, the more you do that, the more you'll have to catch up with work. And, when you can't beat your deadline, you'd most likely have to render overtime work or, worse, sacrifice your weekends just to get those deliverables sent to the client already.
Rendering overtime does not equate to productivity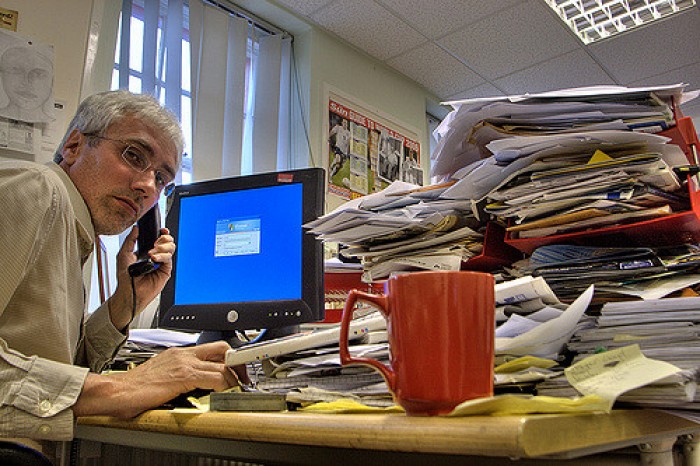 Image credit: Alan Cleaver
Which leads us to this. Obviously, overtime does not mean you've been incredibly productive the entire day. On the contrary, it might just be because you were browsing through constant nonsense or were just doing counterproductive activities the entire shift.
Forget about work once you're out the door
It's hard to forget about what you've been working on once you walk out the office door (sometimes I'd code in my head in the most unlikely places, even as I lay myself to sleep, back when I worked as a software engineer). But, when you keep yourself preoccupied about these things, enjoying your travels and adventures will be difficult. Remember, there's a time for everything: a time for working, a time for sleeping and, definitely, a time for playing.
Surround yourself with like-minded people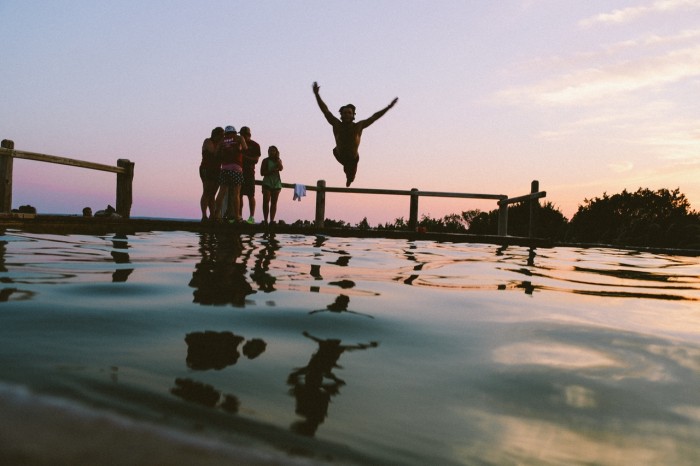 A lot of people in the corporate world often feel like they are stuck in a rut and to their surprise, they realise that they haven't been anywhere but home and work for the past days, weeks, months or, gasp, even years. Having friends who love travelling will entice you to go on an adventure yourself. You might just be surprised to see that your weekends are already fully-booked for months, even before your first adventure is completed.
Plus, friends who travel can help you a lot on other things: planning the itinerary, booking your flights and accommodations, sharing with the load and even sharing with the expenses.
Also read: 10 Woes of a Trip Planner
Do the one thing that scares you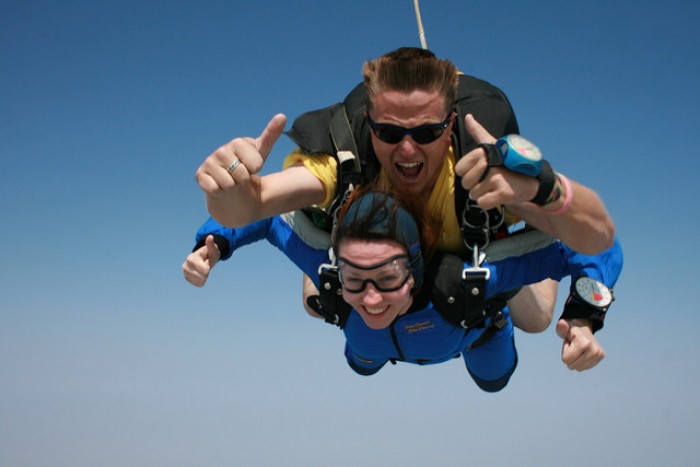 Image credit: Morgan Sherwood
Have you always wanted to try out bungee jumping or skydiving but are too scared to do it? Well, you won't be getting any younger and the more you postpone it, the more it becomes further out of your reach. Grab the opportunity when it presents itself and don't wait for the right time because, guess what, that time will never come. Make each moment perfect!
Continue to break your boundaries
Taking risks in life isn't just about making big decisions in work; it also involves taking risks during your travels! Try going on a solo adventure, tasting exotic food, learning a new language or sharing a room with a stranger (be extra cautious, of course). These experiences will make you feel empowered and will make you think that you can do whatever it is that you set your mind to — because you truly can!
Find other hobbies outside of work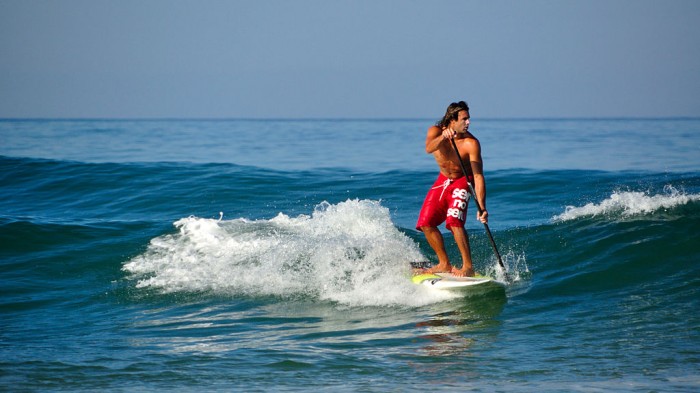 Image credit: A. Belloc
Work and home, all day long, is a boring routine. Check out other hobbies outside of work to focus your energy on. Perhaps you have always wanted to try camping or hiking? Maybe you have always wanted to learn a new language? That will definitely give you a huge advantage once you visit the country. Having hobbies outside of work will keep you entertained and will put your mind and body in constant work, even if they don't have to.
Make sure your goals are aligned with your passions
Most successful people are those who have found happiness in the things that they do. Even better is when they are able to make something profitable out of it so every single day no longer feels like work. Wouldn't it be awesome if you could align each of your goals with the things that you are really passionate about? Maybe you want to put up a travel agency, a backpacker's inn, a diving school or a travel gear company? The sky (and your passion) is the limit!
Find the right employer for the lifestyle that you want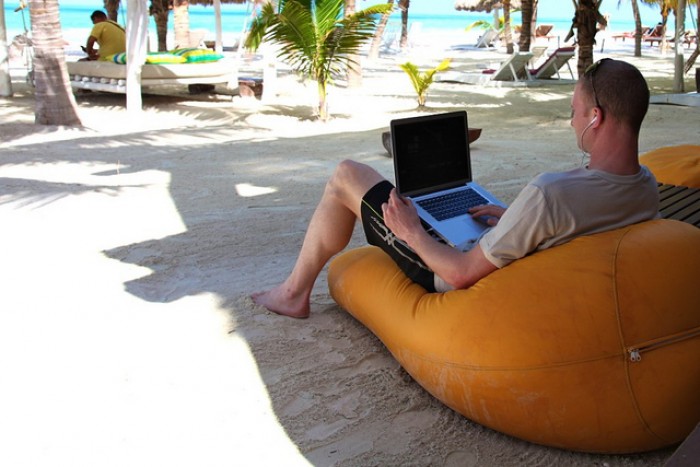 Image credit: Steven Zwerink
The only way to find good balance between your work life and your travel life is when you find an employer that is open to allowing you that flexibility. Why not try working remotely? A lot of jobs nowadays can be done from just about anywhere as long as there is any Internet connection. Better yet, try asking if you could take a sabbatical month or year. If these options still won't work, why not start building your own business that can support the dream lifestyle that you want?
Also read: To Quit or Not to Quit Your Job to Travel?
Balancing these two things won't be a walk in the park, but I tell you, it's totally possible as long as you set your mind to it.