Now and then, the esteemed leaders of small and big businesses step down their so-called pedestal to take matters into their own hands.
For one, you might already know that manufacturing bosses would sometimes visit factories to supervise operations. AirAsia's Tony Fernandes even once tried being a courier to promote the company's food delivery business. And for someone who specialises in a similar courier service, you'd also expect Grab's Anthony Tan to do the same and become a Grab delivery rider in Singapore.
As it happens, he also doesn't disappoint.
Also read: 5 Best Food Deliveries in Singapore to Satisfy Your Every Craving
A Grab delivery rider in Singapore you wouldn't expect
On 19 Jun 2021, the superapp's chief executive officer (CEO) and co-founder talked about one of his food delivery experiences on LinkedIn, where he even mentions doing GrabFood delivery in the Lion City from time to time.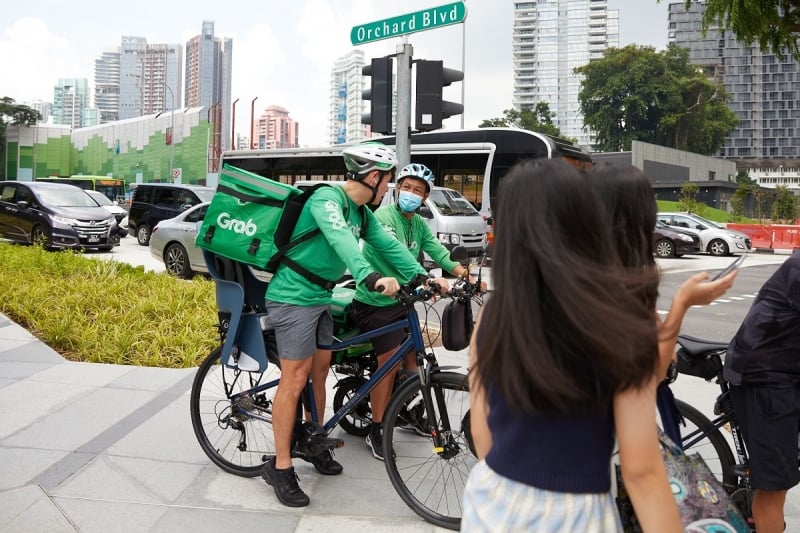 "I try to do GrabFood delivery every few months. I went on foot the last time and decided to cycle this time," Tan posted. For this delivery, he was accompanied by a certain Mr. Lim, an experienced delivery partner of Grab. As someone you wouldn't expect to be going around Singapore to bring food to someone's home, his deliveries weren't exactly flawless ones.
While preparing to do his deliveries, Tan forgot to detach the baby's seat from his bicycle. The space was where he would have attached his GrabFood bag. Instead, he ended up carrying it on his back. He also experienced difficulty while getting around, as he didn't know where the bike parking areas were at the time. It didn't help that it also rained.
For both the actual picking up and delivering, Tan had a much smoother experience. "Found the merchants quickly in the mall, checked that every order was correctly packed (they were!), waited an average of only three-plus minutes despite the lunch hour," he wrote in the same post. With most orders utilising contactless delivery in Singapore, he wasn't able to gain enough insights for dropping off the orders.
Tan spent up to two hours as a Grab delivery rider in Singapore for this particular experience. During this time, he was able to fulfil four batched orders. He concluded the post by acknowledging the hard work of Grab delivery partners like Mr. Lim.
"According to Mr. Lim, experienced delivery partners complete up to five orders in the same duration. I have lots to learn! So grateful that Mr. Lim took the time to guide me. He's a father to a 14-year-old, and he turns up every day, completing 20 to 30 orders, to support his family," Tan said. "Like Mr. Lim, millions of our partners do their best daily for their loved ones."
Also read: 11 Overlooking Restaurants and Bars in Singapore With the Best Views
How LinkedIn users and Grab partners responded
Taking a few hours from his already busy schedule to do one of Grab's most successful services, Tan received a number of positive feedback from LinkedIn users and partners of the Singaporean multinational company.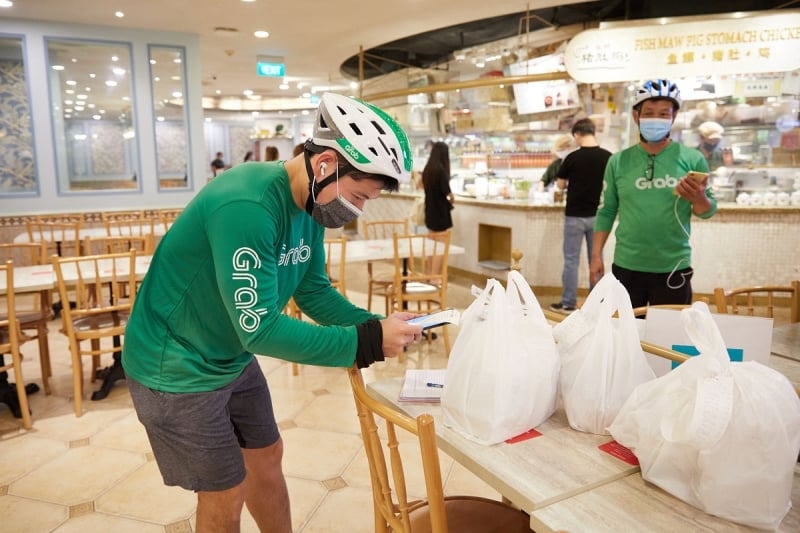 "It is wonderful to see a leader go to the ground to experience what it takes for their own workforce to support their business and earn their keep. It is definitely a tough job delivering food, rain or shine, they have to do it. Sometimes even risking their lives just to do more runs," one LinkedIn account in the name of Dr. Tat Suan Koh said.
Others pointed out that Tan's experience as a Grab delivery rider in Singapore is a matter of publicity. And, that the Singaporean businessman could also benefit from understanding other aspects of the courier industry.
"As one of your merchants in Malaysia for the past four years, I really wish you would spend some time with your merchants to also see what they are going through as businesses. I'm lucky to have the sales volume to still justify generating cash flow by doing deliveries but many smaller players find it very tough to survive," shared Tony Lim.
With many businesses facing the need to amp up their operations in the time of a pandemic, what do you think about Tan's stint as a GrabFood delivery partner?
---
The quotes above have been edited for grammar, clarity, and flow. All images credited to Anthony Tan | LinkedIn