For many travellers, the resumption of direct flights and vaccinated travel lanes offer a much-anticipated return to Germany. We're setting our sights on Berlin, where imposing monuments, open-air museums, cafe-lined streets, and a thriving contemporary art scene rub shoulders to create a destination unlike anywhere else in Europe. Now that a trip to this cosmopolitan city is back on the table, we've picked out the best Airbnb vacation homes in Berlin to whet your appetite for Germany's capital of cool.  
From biking through tree-lined streets to tasting the mulled wine and fresh pastries at Christmas markets, everything is possible with the right home in Berlin below. 
CHECK BOOKING OPTIONS IN BERLIN
Top Airbnb homes in Berlin, Germany
1. A stunning light-filled apartment near Berlin's tourist attractions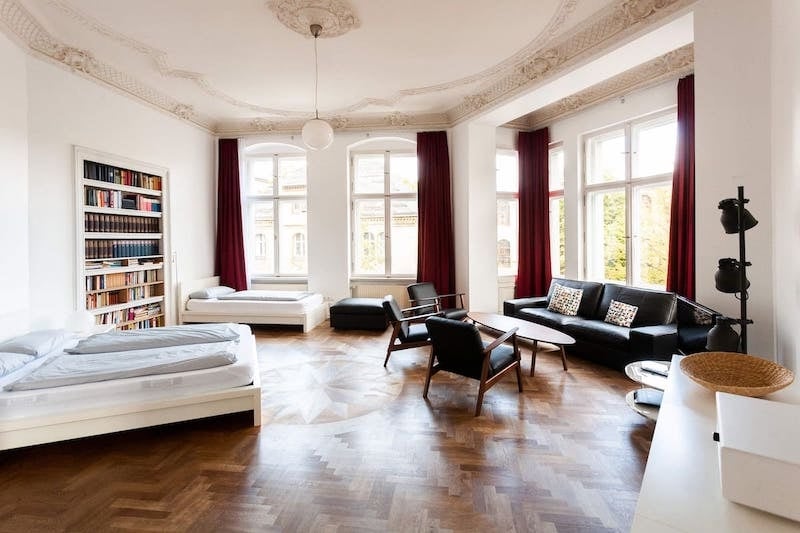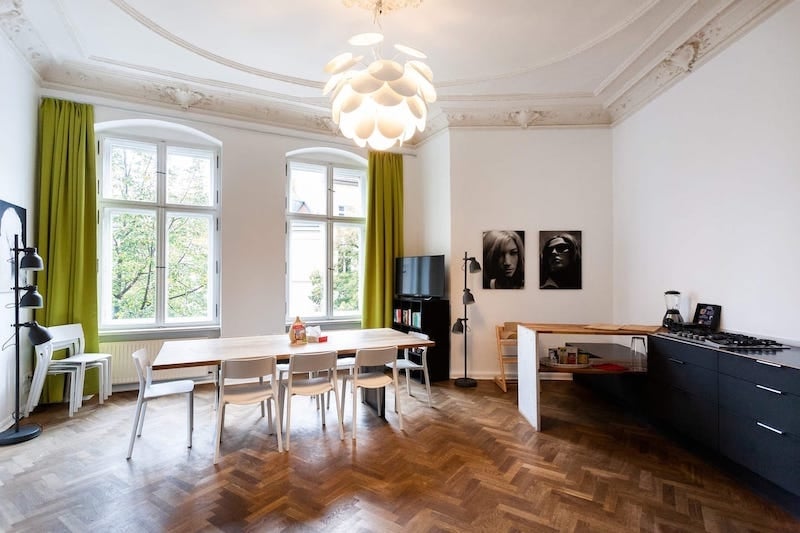 Listing type: Entire rental unit 
Max. no. of guests: 8 
No. of bedrooms: 3 
Wondering where to stay in Berlin for a cost-efficient trip? Hitting the ground running in this city is easy, especially if you make this stunning light-filled apartment your home base. Not only is it centrally located for exploring the trendy Mitte district — think art galleries, chocolate shops, designer boutiques, and Christmas markets — but it also stands within walking distance of must-visit landmarks in Berlin, from the Museum of Natural History to the Brandenburg Gate. With three bedrooms and designated corners for working remotely, it provides essential amenities for large groups as well. 
2. A colourful apartment near Treptower Park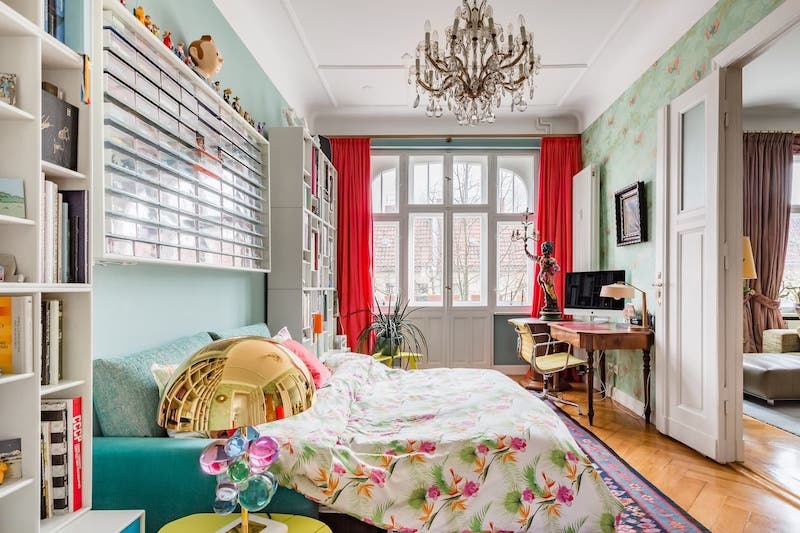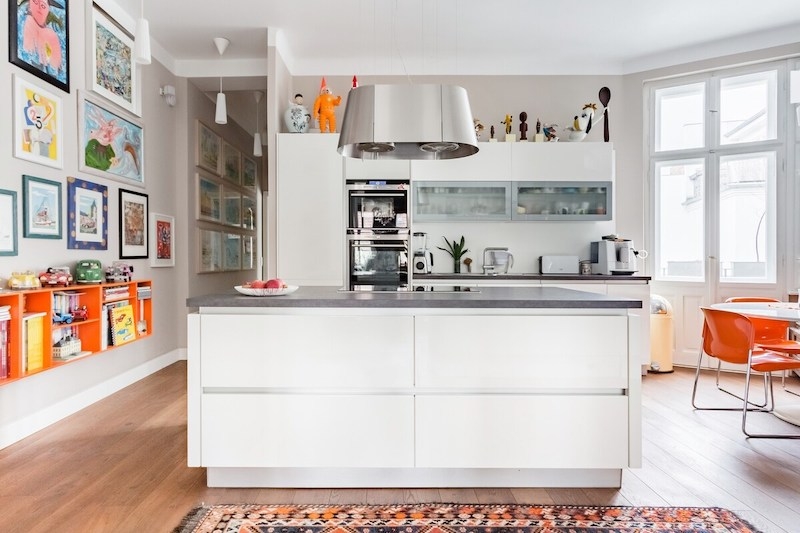 Listing type: Entire rental unit 
Max. no. of guests: 5
No. of bedrooms: 2 
For a retreat that's as stylish as the city itself, it doesn't get any better than this colourful and tastefully designed apartment near Treptower Park. Bold prints and car figurines lend a whimsical vibe to this two-bedroom apartment, while the chandelier adds a luxurious touch. Come home each day to a book-filled bedroom, an elegant kitchen with an espresso machine, and a soaking tub for putting the day's worries behind you. Who knows? This Airbnb in Berlin might inspire you to redecorate your home after your trip! 
3. A bohemian loft in Friedrichshain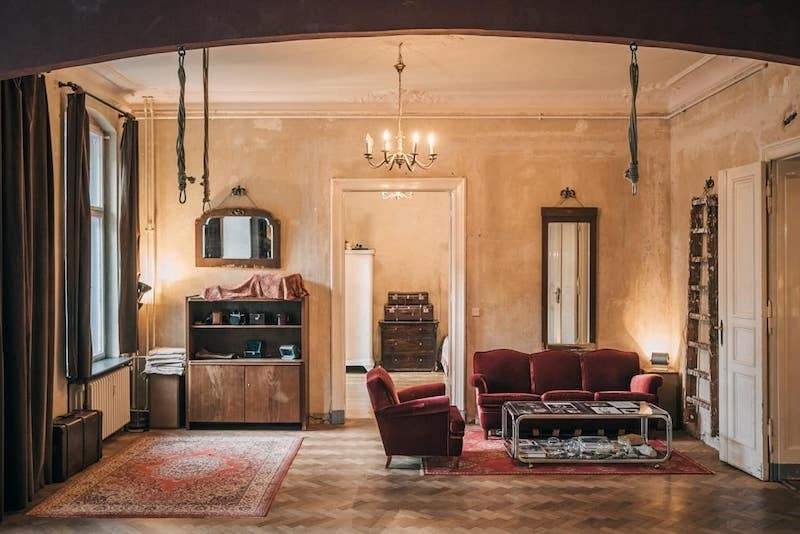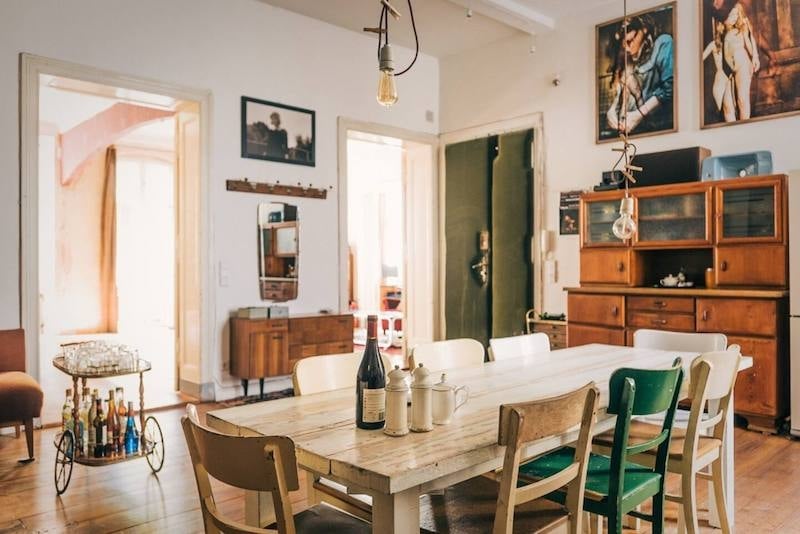 Listing type: Entire loft 
Max. no. of guests: 10
No. of bedrooms: 3 
How about elevating your stay in Berlin with a bohemian loft that radiates old-world charm? Set in the lively neighbourhood of Friedrichshain, this three-bedroom abode is well-loved among guests for its unique atmosphere — thanks to the salon with high ceilings, antique furnishings, and the owner's contemporary art collection. If you want to dive into the nightlife scene in Berlin, you've landed the jackpot: This Airbnb is an easy walk to famous restaurants and bars, as well as nightclubs like Berghain and Watergate. 
4. A plant-filled oasis near the East Side Gallery and Mercedes-Benz Arena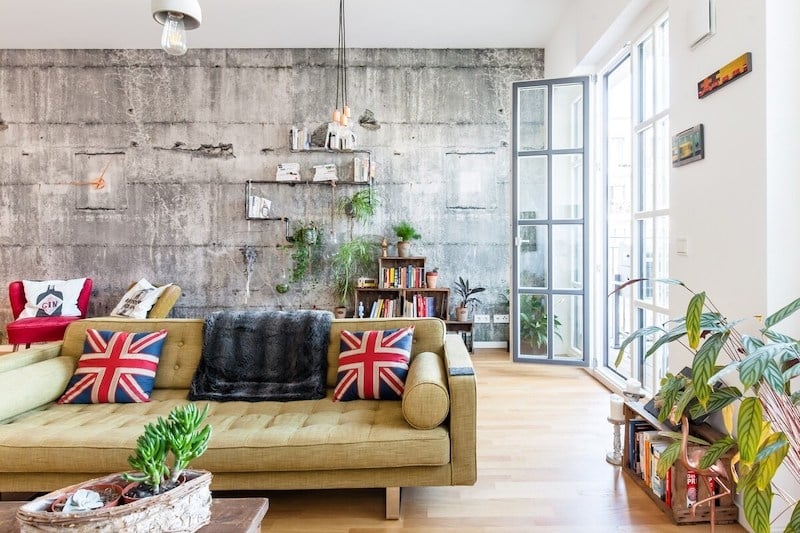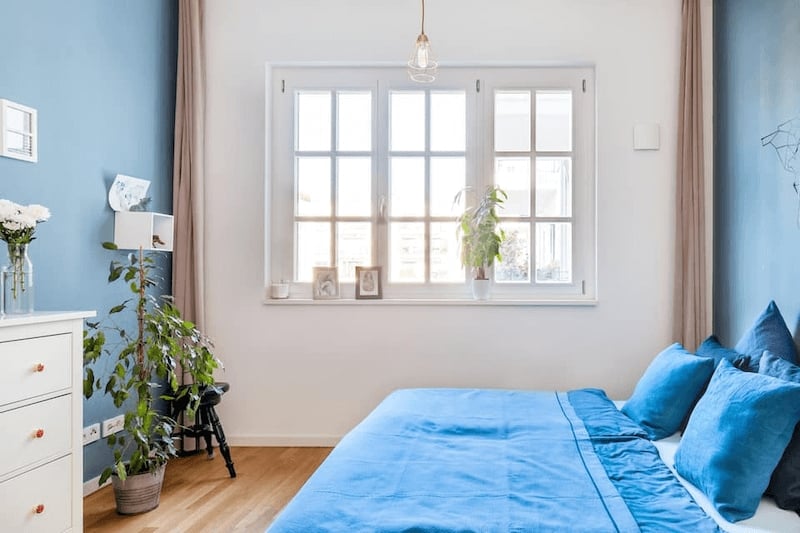 Listing type: Private room in rental unit 
Max. no. of guests: 2
No. of bedrooms: 1
Witnessing the longest remaining section of the Berlin Wall — or, what is now known as the East Side Gallery and the world's longest outdoor gallery — is a must-do activity for every visitor in Berlin. Fortunately, this stylish plant-filled loft offers a convenient location for taking a stroll along the art-covered wall of the gallery and learning about Germany's history. Plus, it's roughly a five-minute walk to the Mercedes-Benz Arena; though anytime you feel like holing up indoors, the refreshing greenery of this home will make you feel right at home. 
5. A modern art lover's hideaway in Kreuzberg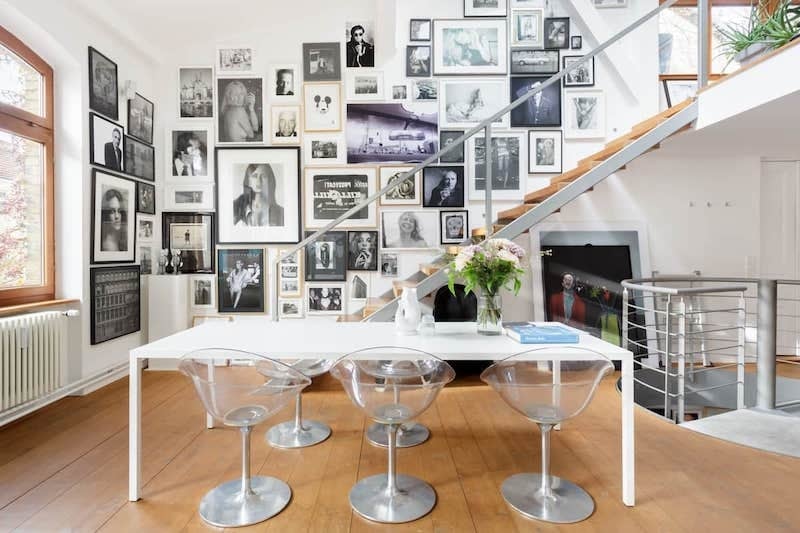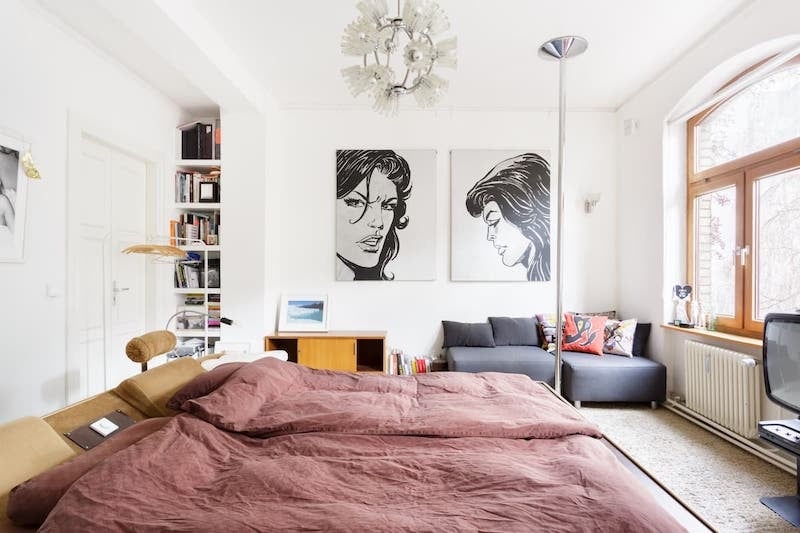 Listing type: Entire loft 
Max. no. of guests: 4
No. of bedrooms: 1
If you prefer to stay in a fun and multicultural neighbourhood in Berlin, this modern art lover's hideaway in Kreuzberg is your best bet. Catering to design lovers and hipster travellers alike, the loft invites you into a bright and welcoming space filled with artworks from the owner's collection. Standout features include the wall of photographs by the staircase, the living room with a swing chair, the bathroom with heated floors, and the roof terrace with a seating area. 
6. A cosy townhouse with a garden in Prenzlauer Berg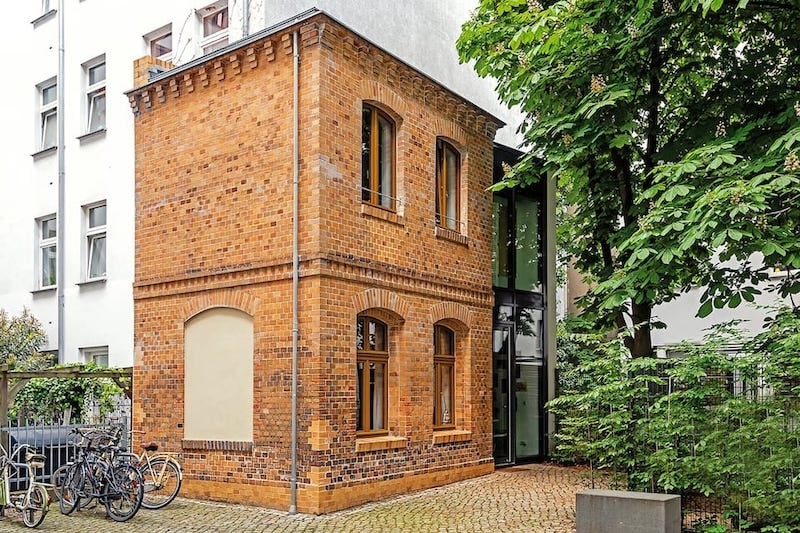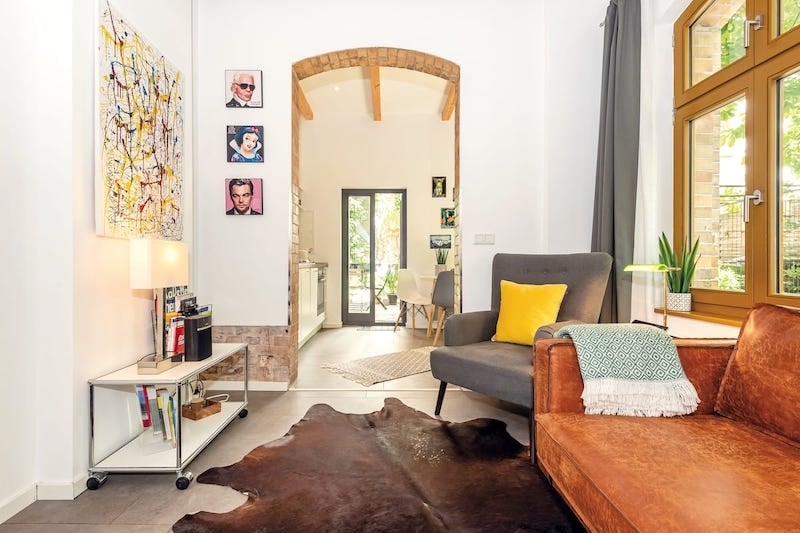 Listing type: Entire cottage 
Max. no. of guests: 3
No. of bedrooms: 1
Berlin is no stranger to thriving parks and lush pockets of green, so might we suggest this well-appointed townhouse with a garden in Prenzlauer Berg for your next trip? You'll get to stay in one of Berlin's most charming and family-friendly neighbourhoods, just a short hop away from independent cafes, secondhand shops, historic buildings, and breweries nearby. Inside, this Airbnb in Berlin offers neat perks such as high-speed WiFi, free coffee, bathroom amenities, and an iPad that you can borrow for the duration of your stay. 
7. A postcard-perfect getaway in a quiet residential area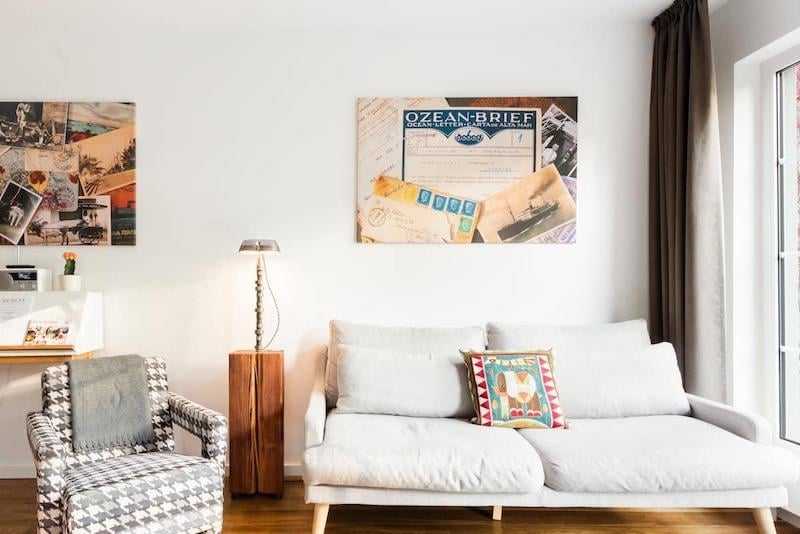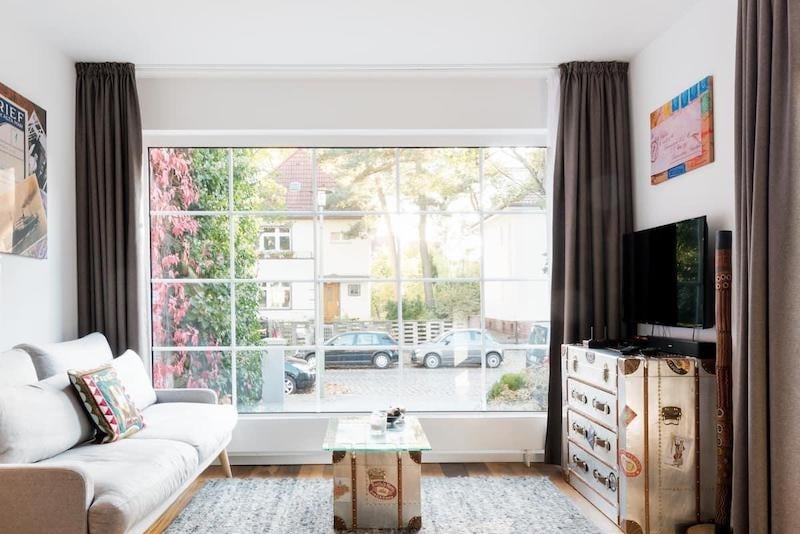 Listing type: Entire guest suite 
Max. no. of guests: 4
No. of bedrooms: 2
It's one thing to have a fondness for postcards; it's another matter entirely to sleep in a home that looks like one. Say hello to your next hideout in the borough of Pankow:  with travel-inspired decor.  
It's decked out with all the modern amenities you'll need for a relaxing vacation, from the Smart TV in the living room to the barbecue grill outdoors. Factor in its close proximity to public transportation, and you have yourself a reliable hideout in Berlin for any season. 
Also read: 16 Exciting Things to Do in Germany on Your 2021 Holiday
CHECK ACCOMODATION OPTIONS IN BERLIN
There you have it: the best Airbnb rentals in Berlin to kickstart your travel planning in Germany. If you're gearing up to whisk yourself off to Europe soon, check out our recommended places to stay in Croatia, France, and Italy as well. 
Got a property you'd like TripZilla to feature? Inquire with us here.