Muslim-friendly destinations are constantly on the rise with the expansive Halal market that sees more travellers sourcing for great destinations to visit. Despite that, it can be pretty tricky and tedious to research for places that are not only Halal-friendly but also offer prayer facilities and privacy in accommodations. At the same time, we completely understand that money plays an equally (if not the most, for some) important factor in determining where to go.
Therefore, we have narrowed down these seven cool and affordable cities that should be listed on your 2018 bucket list. They brim with a dazzling array of Muslim-friendly facilities, attractions and exotic Halal cuisine (amples of it!) for you to savour during your trip. The best part of it all? You do not have to burn a giant hole in your pocket! Follow the useful tips and note down the recommended sites for a hassle-free and memorable vacation.
1. Isfahan, Iran
Isfahan is a city in Central Iran, home to some of the most breathtaking (and kaleidoscopic) mosques – Jameh Mosque, Sheikh Lutfollah Mosque and the Imam Mosque. Seize the opportunity to carry out your prayers at these notable places and snap a couple of shots of the beautiful exteriors. Remember to jazz up your itinerary with visits to some of the city's famous attractions thereafter, such as the regal Chehel Sotun Palace and the admirable Si-o-se Pol bridge. Also, spend some time around the stunning Naqsh-e Jahan Square, a UNESCO World Heritage Site.
Halal food in Isfahan is easy to suss out thanks to the predominantly Muslim population. Indulge in a dazzling array of Persian-inspired food such as stew, kebab, saffron rice and Iranian naan (flatbread). End your meals on a sweet note with bastani (Persian ice cream) for an unforgettable culinary experience. You may find yourself indulging more than usual because prices here are so reasonable!
Another interesting point to note is how public transportations in Isfahan, such as buses and trains, have a designated women-only area! Solo Muslim female travellers can feel even more comfortable now while travelling affordably. With budget airline AirAsia offering inexpensive flights to Iran via Kuala Lumpur, grab this opportune chance to visit this marvellous destination.
2. Urumqi, Xinjiang Province, China
This Northwestern district in China is homeland for the Muslim Uighurs populace and represents one of China's largest Muslim community. Holding bragging rights as the most inland major city in the world, Urumqi is where you can spot Halal eateries virtually on every corner of the street, visit elaborate mosques and observe the prominence of local women donning the hijab.
The Grand Bazaar, which combines Islamic influences and ethnic commerce, is worth pointing out. This colossal flea market is where you can browse through all sorts of local goods, some from Mongolia and Russia, all for a solid bargain. From tasty local Uighur fruitcakes to spicy street snacks, allow yourself to fully immerse in this vibrant once-in-a-lifetime experience.
3. Davao City, Philippines
Blanketed by lush tropical forests, mountainous terrains, plantations and farms, this tropical gem makes for a pocket-friendly choice to rendezvous with nature. Davao City is also the only city in the Philippines to reinforce and raise awareness about the need to segregate Halal products for the Muslim market. With the majority of Filipino Muslims living in Mindanao and Davao City being the largest city in Mindanao, it is easy to understand why Halal food is readily accessible in this area. Halal-accredited establishments have been steadily rising in this charming city after a mandatory Halal food ordinance was passed in 2016.
As you are exploring town, durian lovers should get their cravings satisfied since Davao City is notably the top durian producer in the Philippines. This translates to cheap durians that are finger-licking good! In the vicinity of Davao City, you can also expect to find a slew of mosques all scattered around, namely Masjed Al-Nor, Buhangin Mosque and Piapi Mosque.
4. Lombok, Indonesia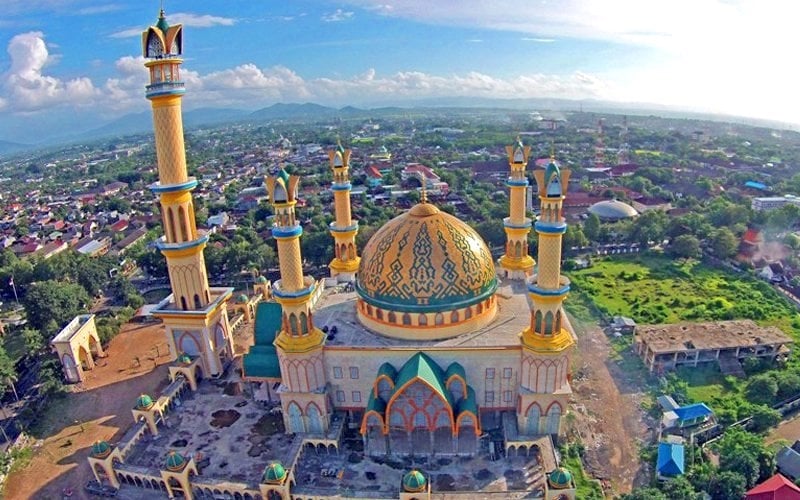 The abundance of Muslim-friendly villas, yummy Halal cuisine and local Muslim majority suffice to prove that Lombok is a superb choice. Earning the sobriquet of the "island of 1,000 mosques", Lombok certainly stands out from its neighbouring island counterparts, with mosques and minarets encompassing a huge part of Lombok's impressive landscape. Lombok has been a drawcard by seeking to promote its inherent Islamic heritage so do not be alarmed if you can hear the Adhaan (call for prayer) from the comforts of your hotel room as this is perfectly normal here.
If you are a big fan of watersports (or an adrenaline junkie), Lombok has a host of activities all a bang for your buck. You do not have to spend hefty sums on snorkelling gears, diving equipment and kayak rentals. Simply enjoy your vacation without fussing over the bills.
5. Tunis, Tunisia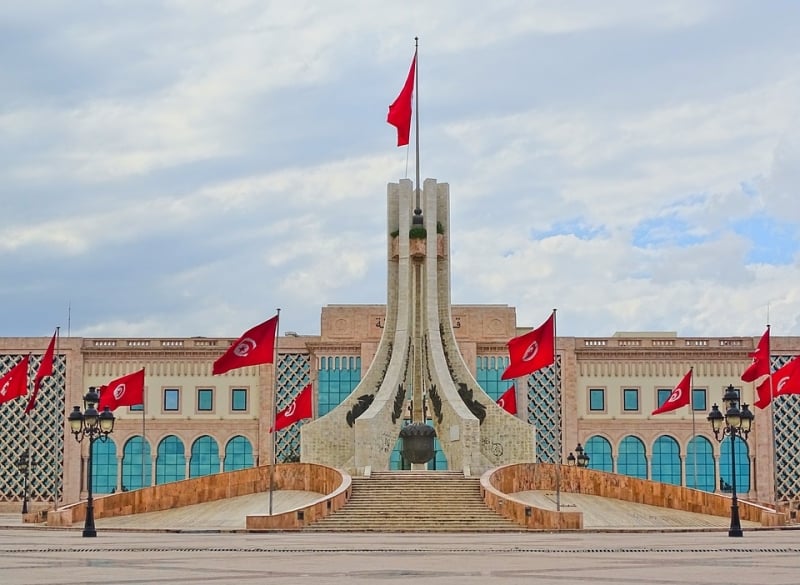 Home to one of the oldest places of worship in all of the Islamic World, the easy-going capital of Tunisia is an exceptional North African getaway. The rich history of the Arab Empires has also bestowed Tunisia with phenomenal examples of Islamic architecture. The charms of the rustic old towns and ancient ruins coupled with the mesmerising laid-back Mediterranean coasts truly leave you with the best of both worlds.
The Zitouna Mosque is a spellbinding pit-stop and thereafter you can relax and feast in some Middle Eastern grub at cafe-resto El Ali. Tunis also brims with brilliant photo opportunities courtesy of Carthage, a UNESCO World Heritage site as well as numerous other monumental landmarks around the medina. With the currency at your advantage, this trip is bound to be an intriguing and eye-opening one!
6. Perth, Australia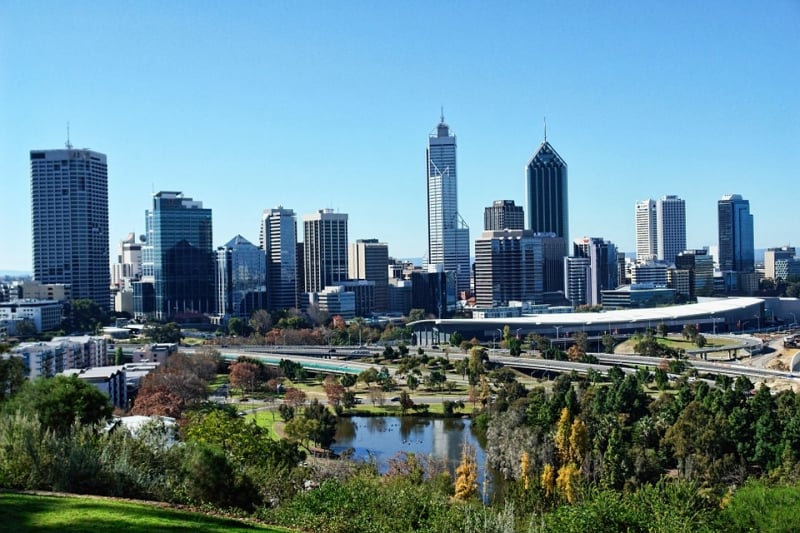 With the influx of budget airlines flying to Perth, you have more reasons to make that trip to Australia a reality! Perth is a great choice with its high concentration of Muslims, comprising both immigrants as well as locals.
Transportation in Perth is a breeze all thanks to the free Central Area Transit (CAT) buses that ply routes around Perth's main town, shopping districts and places of interest. You literally just hop on and off as many times as you wish! On top of that, there are free city tours and attractions with free admissions, such as Perth Cultural Centre. All that translates to greater savings!
On the food front, Halal dining spots are common and easy to find with various cuisines being served ranging from Western, Malaysian and even Indian fare. Adding on to being a Muslim-friendly destination, a vast number of popular attractions in Perth also houses prayer rooms for your convenience.
7. Kota Kinabalu, Sabah
The capital of Sabah is an ideal spot for that much-awaited family getaway. Boasting an amazing array of activities, there is something for everyone here. From scuba diving, visiting notable museums, lazing by the breezy beaches or even scaling Mount Kinabalu, your itinerary will be chock-a-block. It is not surprising for Malaysia to represent a Muslim-friendly destination but the waterfront district of Kota Kinabalu is more often than not overlooked compared to its city counterparts. Read to embrace brand new adventures with your loved ones?
Bid hello to more travels at these Halal-friendly places in 2018!