If you're looking for an "authentic" Japanese experience, get lost in the winding alleys of Sangenjaya and step into the nearest izakaya for some ridiculously cheap sashimi and a cold glass of beer, all wrapped up in a friendly environment. Izakayas are essentially old Japanese pubs tucked away in the alleyways between the monstrous high rise buildings of Tokyo. A vibrant place that serves alcohol and good food, it evokes a sense of nostalgia with the older generation. If you're in the area, make sure to check out these 8 must visit izakayas in Tokyo.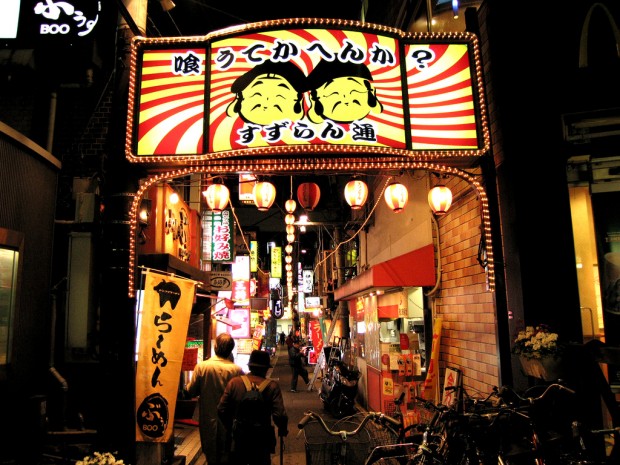 Image credit: kojihachisu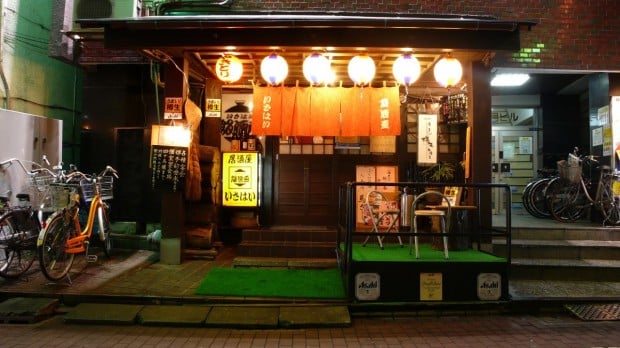 Image credit: Nicola
1. Morimoto, Shibuya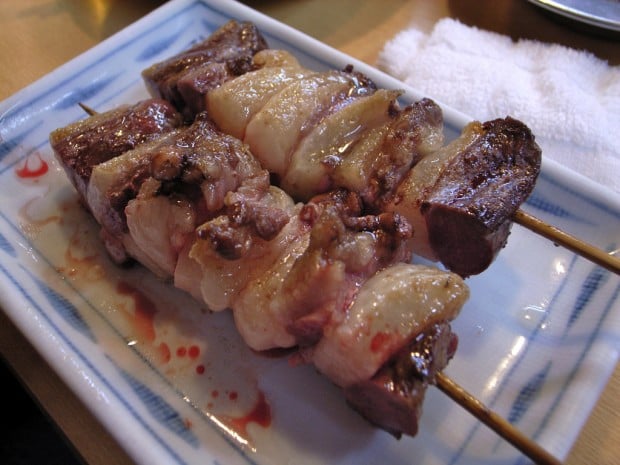 Image credit: Yuichi Kosio
With a very limited number of seats, Morimoto is a fast paced yakitori restaurant that highly discourages its customers to linger around. Hidden away in the north side of Shibuya Station, Morimoto has been serving customers for over 40 years and delighting them with Mr Morimoto's famous chicken skewers.
Address: Hamanokami building 1F, 2-7-4, Dogenzaka, Shibuya-ku, Tokyo
Phone: 03-3464-5233
2. Uoshin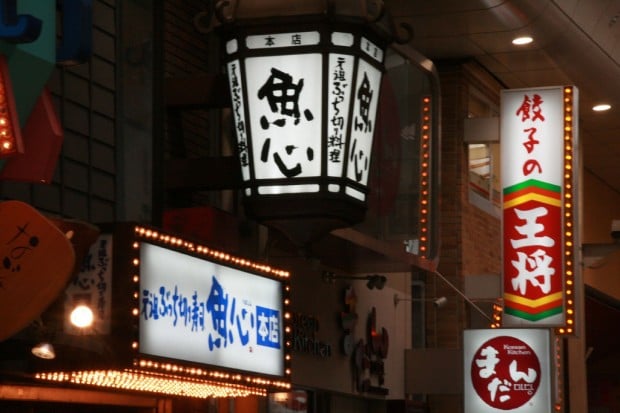 Image credit: Shinya ICHINOHE
If you've travelled to Japan on a quest to find some fresh seafood, add Uoshin to your must-go list. This restaurant is a small chain of seafood izakayas owned by a major seafood wholesaler that provides seafood straight out of world-renowned Tsukiji market. Reviewers have commented that the price of the final bill never ceases to amaze its customers, considering the quality of the fish coupled with adequate sake. With great customer service and great food, the restaurant tends to get busy, so don't forget to make a reservation beforehand.
Address: Minato, Akasaka, 9−6−32
Phone: +81 3-3405-0411
3. Shinsuke, Ueno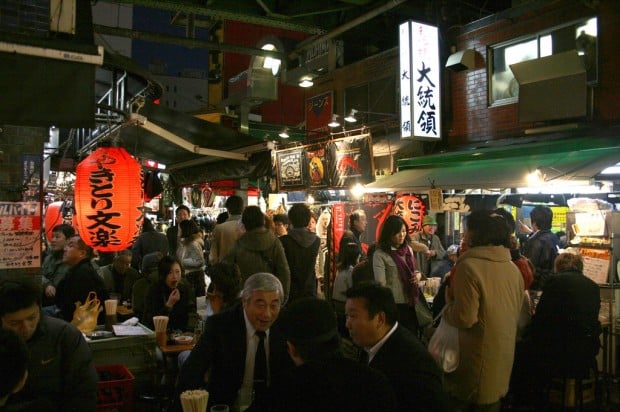 Image credit: ivva
Located in the southwest corner of the Ueno pond and below the Yushima Tenjin Shrine stands izakaya Shinsuke. Respected for its long presence since 1924, it is considered one of Tokyo's most influential izakayas. This establishment has been handed down four generations by the same family and seven generations of sake retailers before that. Unlike some of the fast-paced izakayas, Shinsuke has managed to retain its calm, unhurried nature. Similarly, the sake has not evolved since the sake retailers owned this izakaya. The sake choices are limited, but they come from the finest ingredients in the Ryozeki brewery located in the north Akita Prefecture. Don't forget to try their house special, iwashino ganseki, (translated into deep-fried sardine "rocks") as well as the gomoku ohitashi (five kinds of lightly cooked vegetables).
Address: Yushima 3315 Bldg., 3-31-5 Yushima, Bunkyo-ku, Tokyo
4. Akaoni, Sangenjaya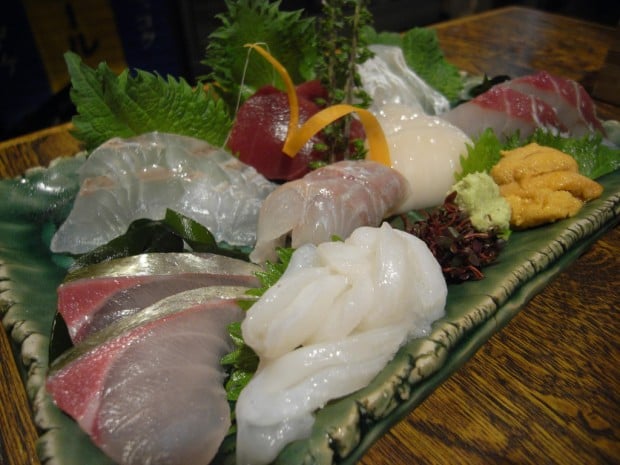 Image credit: kobakou
Famous for serving over 100 types of sake, Akaoni is rumored to be one of the best nihonshu-focused izakayas in Tokyo. Despite serving a large variety of sake, Akaoni manages to maintain its high standard. Their sake are produced in smaller local breweries. It is advisable to make a reservation before coming as this allows you to pre-order some high-grade sashimi straight from the market, plus it doesn't hurt to secure yourself a seat in this widely popular restaurant.
Address: 2-15-3 Sangenjaya, Setagaya, Tokyo 154-0024
Phone: +81 3-3410-9918
5. Buccihigri Sakaba, Shibuya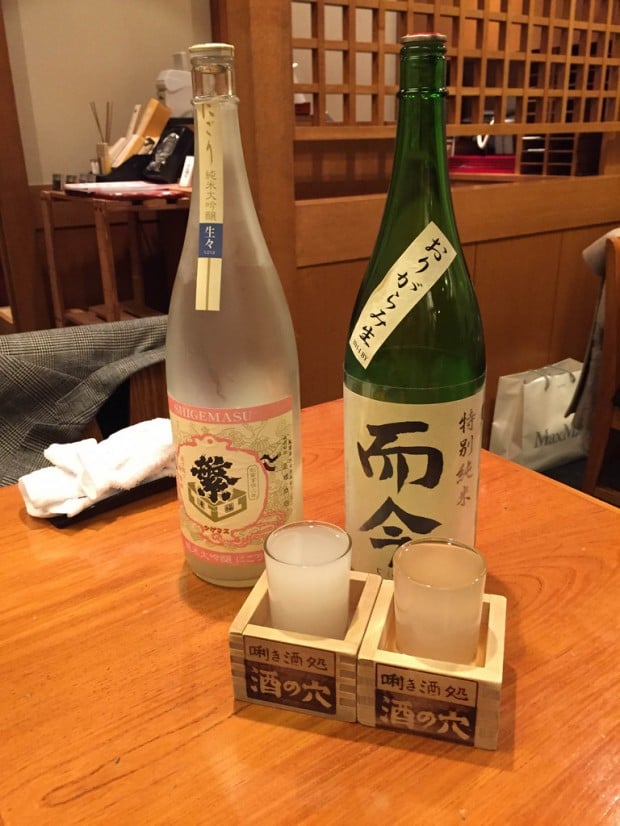 Image credit: Kent Wang
With inexpensive quality food and drinks at an affordable price, Bucchigiri Sakaba is widely popular amongst Japanese students. The most expensive item on the menu is the beef motsunikomi stew which costs – believe it or not – only JPY 550 (SGD $6)! Here, you can enjoy a traditional vibrant izakaya setting with lots of energy and the sounds of friendly chattering.
Address: 1-12-1 Shibuya, Shibuya
Phone: +81 3-5464-8060
6. 35 Steps Bistro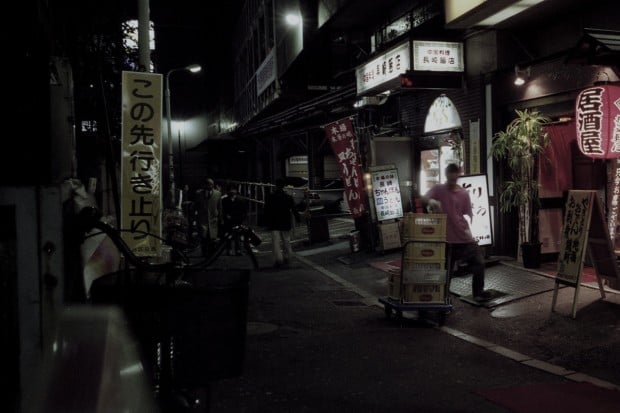 Image credit: Ikue
As the name suggests, 35 Steps Bistro is located 35 steps underground and is rated one of the friendliest izakayas in Tokyo. The large kitchen counter allows customers to interact with the chefs while watching their food being prepared. Many visitors praise this izakaya's wide array of options available, ranging from traditional sashimi to the creative curly fries topped with mentaiko.
Address: 1-1 Maruyamacho, B1F, Shibuya City Hotel, Shibuya, 150-0044
Phone: +(81) 3-3770-9835
7. Gonpachi, Nishiasazabu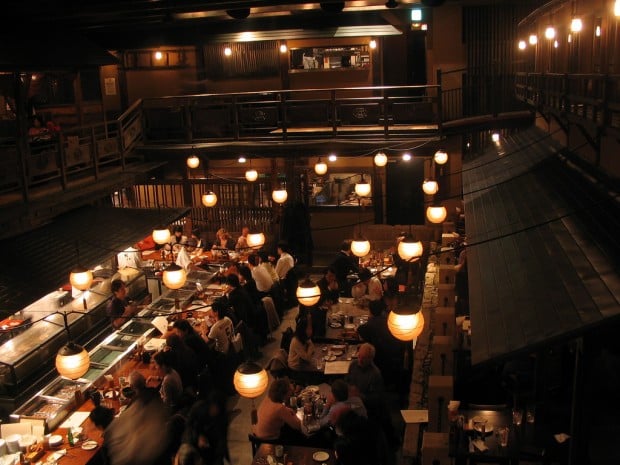 Image credit: lazysupper
It's not every day that you get to enjoy a Japanese meal on the set of an original Quentin Tarantino film! Gonpachi is often visited by foreigners as this izakaya was featured in several Hollywood films, including the famous martial arts action film, Kill Bill. Customers often compare the numerous platters served to the Spanish tapas. Although Gonpachi is considered to be on the luxuriant side, reviewers have commented that the restaurant qualifies as value-for-money.
Address: 1-13-11 Nishi-Azabu, Minato 106-0031, Tokyo Prefecture
Phone: +81 3-5771-0170
8. Aburiya Fudo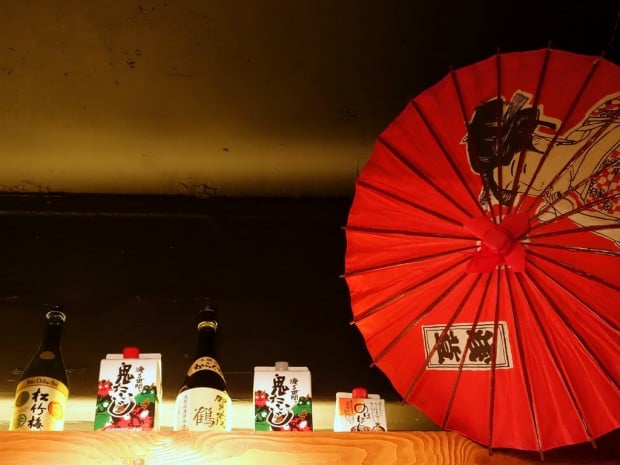 Image credit: Woogeon Choi
Aburiya Fudo serves charcoal grilled first-grade quality meats and vegetables with Korean-style sauces and sides. Featuring around 100 different types of sake from Kyushu, this izakaya offers a range of variations from dry and sweet potato, barley to rice-based drinks.
Address: Higashiyama 1-6-16
Phone: +81 3 792 4555
Bear in mind that some of the best izakayas are the ones least known. Always keep an open mind and be prepared to approach an izakaya with an empty stomach.
Also read: The Best Gay Bars in Tokyo