As far as destinations for an island getaway go, Langkawi Island is arguably one of the most famous hotspots in Malaysia. Located off the northwestern coast of Peninsular Malaysia, Langkawi Island is surrounded by the Andaman Sea and affectionately known as the jewel of Kedah.
There are a ton of fun and exciting things to do in Langkawi and the island is a constant hit among both local and foreign visitors. If you've wanted to visit the island but have not been able to come up with a suitable itinerary, then read on because this 3D2N itinerary is just for you!
Transport and accommodation
Very briefly, before we begin, there are several ways to reach the island but I personally suggest getting there by plane as it is the most time-saving and cost-effective method. Once there, the best mode of transport is to rent a car. While you may be able to find reasonable third party deals throughout the island, it is best to rent a car from one of the many kiosks and counters at the airport. A typical four-door sedan would set you back an average of RM200 (about USD40+) per day.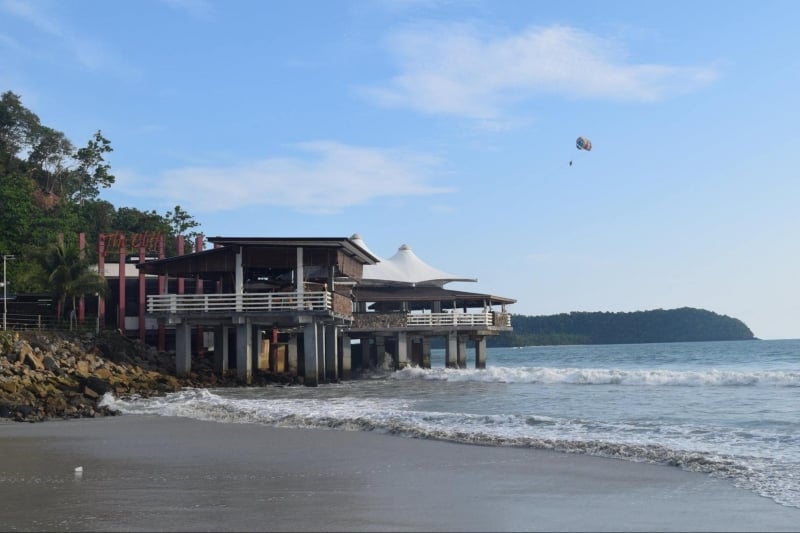 I also must insist that you find accommodation around the Cenang area, which is the touristy heart of the island. The area has a wide selection of bars and restaurants to choose from and numerous chalets, hostels and resorts that are just a stone's throw away from Cenang Beach, the most popular beach in Langkawi.
Otherwise, check out The Andaman Resort for a luxurious stay in a picturesque location. Nestled between the quiet confines of Datai Bay and a sprawling rainforest, this resort offers you a peaceful break with a sweeping view over the Andaman Sea. This is the perfect respite for weary visitors just seeking some comfort and solitude amidst a paradisal setting, away from the tourist enclaves.
And with the general know-how out of the way, it's time to dive right into a wonderful weekend of relaxation and fun!
Day 1: Sky Bridge + Underwater World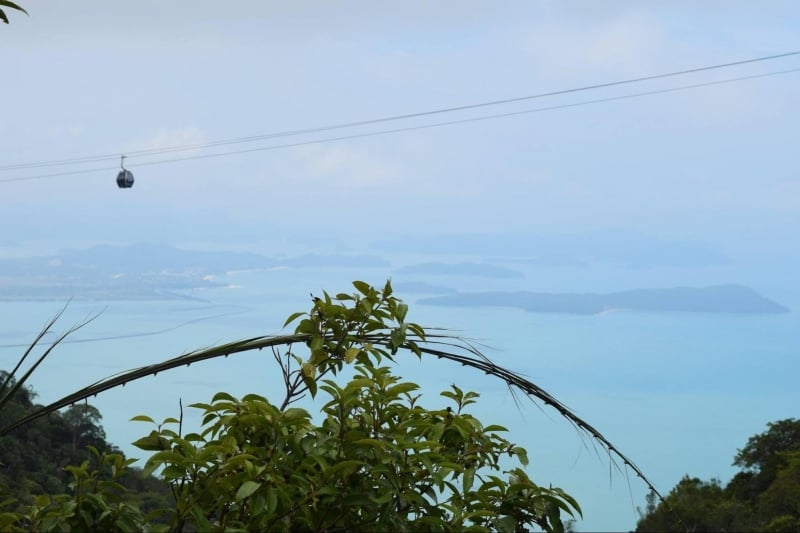 No trip to Langkawi can ever be complete without a visit to its iconic Sky Bridge, located in the Oriental Village in the northwestern tip of the island. The Langkawi Sky Bridge is basically a pedestrian bridge suspended 2,300 ft above sea level and cuts through Mount Mat Cincang. Overlooking the Andaman Sea and some outlying islands, the beautiful view from atop the bridge is breathtaking and a great place for some wonderful photos.
There are two ways to get to the Sky Bridge after taking a 20-minute cable car ride up from the Oriental Village. You may take a tram/elevator up to the bridge from the observation deck or, if you're feeling adventurous, hike through the hills to arrive. Granted, it's only a short hike of about 10-15 minutes, but be warned, this stroll through nature contains a fair amount of stairs (oh, the horror!)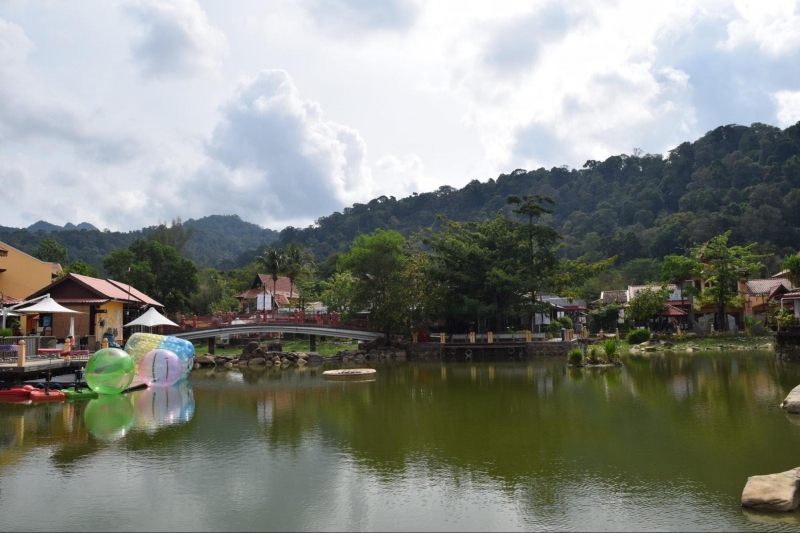 Once you're done with the Sky Bridge, make your way back down to the Oriental Village and explore around the location a little bit. As the name suggests, the village feels a bits like a quaint Chinese village from the olden days. You'll find numerous shops selling souvenirs and snacks, not to mention a pond in the middle of the village where a limited number of water games are on offer.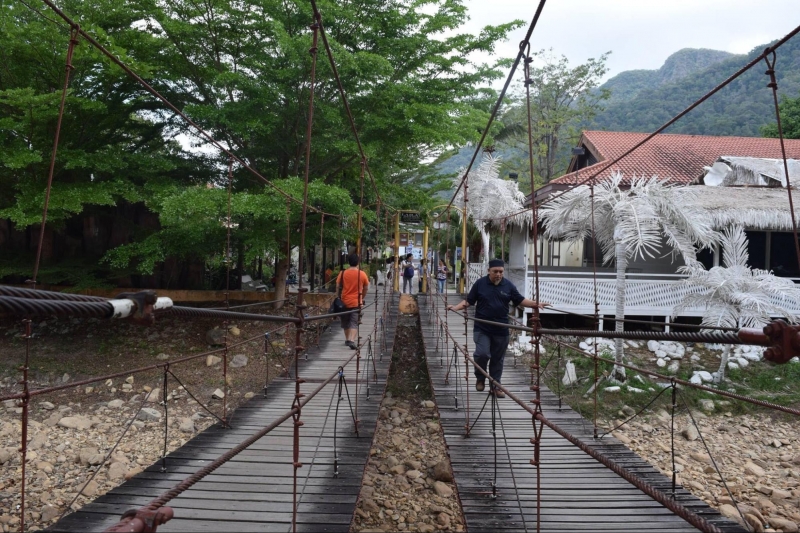 Depending on what time you actually arrive at Langkawi, a visit to the Oriental Village and Sky Bridge can easily take up between four hours to half a day, including ticketing and waiting for the cable car ride. Don't worry though because even during peak seasons, the lines aren't exactly that horrifying either.
Also read: Guide To Langkawi Island, The Jewel of Kedah
Once you've bid the Oriental Village and Mount Mat Cincang farewell, make your way back to the Cenang area where, hopefully, you've got a nice little chalet with an ice cold shower waiting for you. But before you unwind a little bit and freshen up, be sure to make a stop at Langkawi's Underwater World.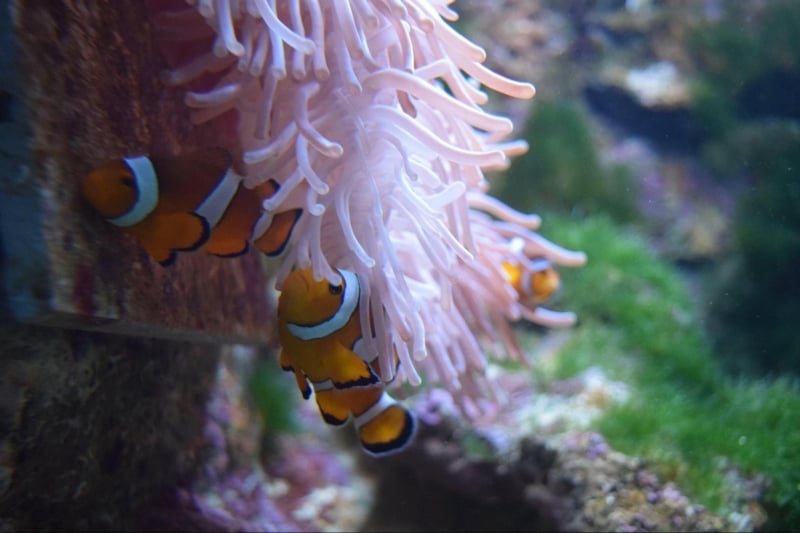 The aquarium houses a variety of colourful marine life in addition to a few parrots which fly around in an indoor, open mini aviary. Of course, please do not attempt to grab any of the animals because most of them have sharp talons that could easily scratch you up. The aquarium also has a lovely outdoor area with a small waterfall for some photography and just to relax and admire the lush greenery.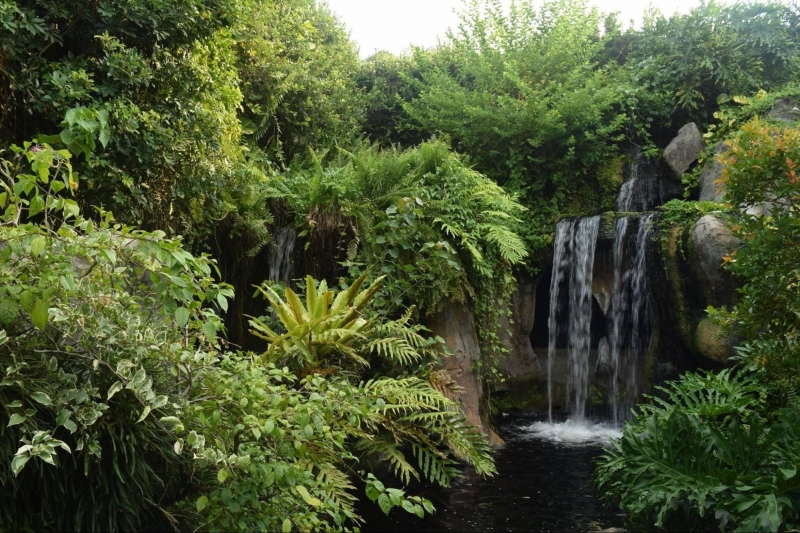 And finally, Langkawi's Underwater World is also home to a few species of penguins! And who doesn't like penguins? I mean they're so clumsy and cuddly! In fact, here's a fun fact I learned about African Penguins from visiting Underwater World. Just because.
Try and get that image out of your head! But alas, the sun should be setting by now, so it's time to head back to your room and have a quick shower before heading out for dinner. If you do live around the Cenang area, leave the car and proceed on foot. It'll be much easier to navigate given the narrowness of the road in Cenang.
Now, the best thing about the Cenang area is that not only is it close to the beach, it is also filled with a multitude of restaurants serving up immensely mouth-watering grub. European and South American cuisine can be found in abundance along the stretch of Cenang Road in addition to Thai and Malaysian flavours. So make your pick and feast to your heart's' content but make sure to save some room because we're going to need something good to wash it all down.
The Cenang area is also home to many bars, clubs and cafes. So what better way to end your first night on the island by kicking back and having a nice night cap? You'll find an assortment of beers and non-alcoholic drinks being served late into the night in many establishments in the area and since it's an island getaway, happy hour should be a legally required activity on the itinerary.
But be responsible! Don't drink and drive!
Once you've had your fill of food and drink, it's time to retire for the night and get some well-deserved rest.
Day 2: Kilim Karst Geoforest Park + Cenang Beach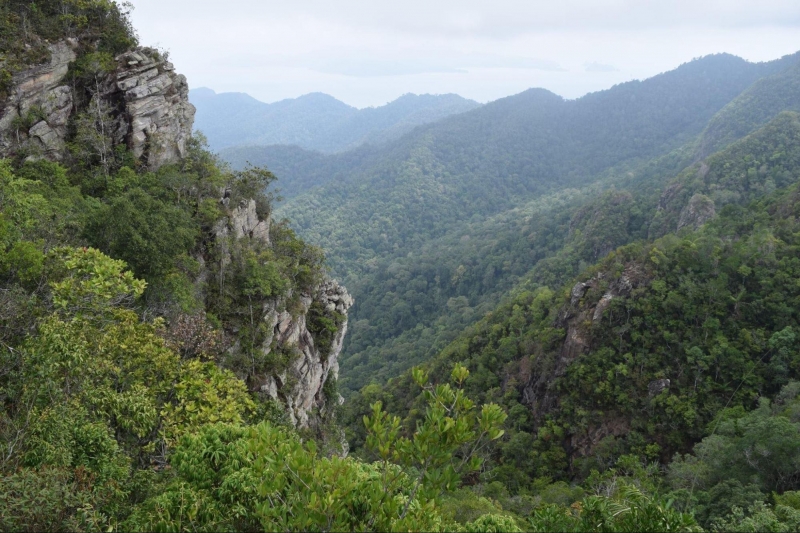 Langkawi is named after the word 'helang' which is Malay for eagle. So, naturally, if you're on Langkawi, you shouldn't pass up the opportunity to get up close and personal with these magnificent creatures.
The best way to do this (and the safest way) is to visit the Kilim Karst Geoforest Park. For the best experience, I recommend hiring a guided boat tour which usually sets off from the Kilim Jetty with an average cost of about RM150 (USD35 more or less). These tours usually include a boat ride where you get to witness an eagle-feeding session handled by trained personnel.
Also read: Exploring Langkawi: The Kilim Karst Geoforest Park
Do not feed any human food to the eagles because apparently snacks such as skittles will actually make eagles poop rainbows (read: bad for their diet). Once you've marveled at the eagles, the tour will usually continue along the Kilim trail, taking you through thick mangrove forests and allowing you to admire the many ancient limestone formations that make up the park.
If you're lucky, you'll also run into some friendly (I use this word relatively) animals such as monkeys and monitor lizards. I can't stress this enough, never attempt to pet any wild animal that you see. Depending on the tour package you selected, you may also visit a few cave systems that used to be fully submerged before stopping off for food at a floating restaurant.
If, by the end of the tour, you wish to continue exploring the park, which is one of the top spots for eco-tourism in Malaysia, by the way, you could rent a kayak and do some self-exploration of the mangrove forests. Needless to say, this tour alone would likely take up an entire day and by the time you get back to your accommodation, it would already be evening.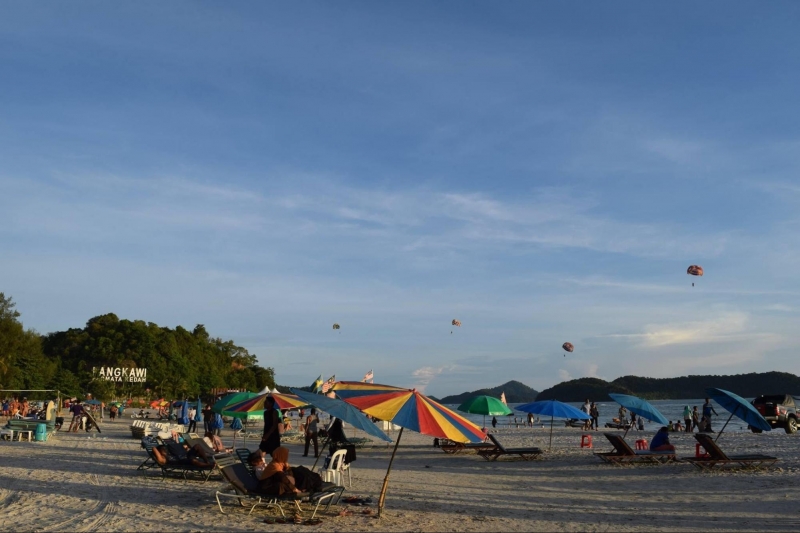 But before you freshen up, it's time to hit the beach. You will mostly find beach-goers lazing about on the beach as the therapeutic sound of waves crashing against the shore fills the air. But Cenang Beach is also often a hub of activity. From various water sports to beach volleyball and even to paragliding, you will find tons of fun stuff to occupy yourself with, especially during the evenings.
However, not all of the vendors offering these fun activities are licensed, so do exercise caution. But perhaps my favourite thing to do on Cenang Beach is to watch the sun go down (which roughly begins at about 7pm). Indeed, since it is located on the west coast of Langkawi Island, there is nothing quite as stunningly beautiful as Cenang Beach during sunset.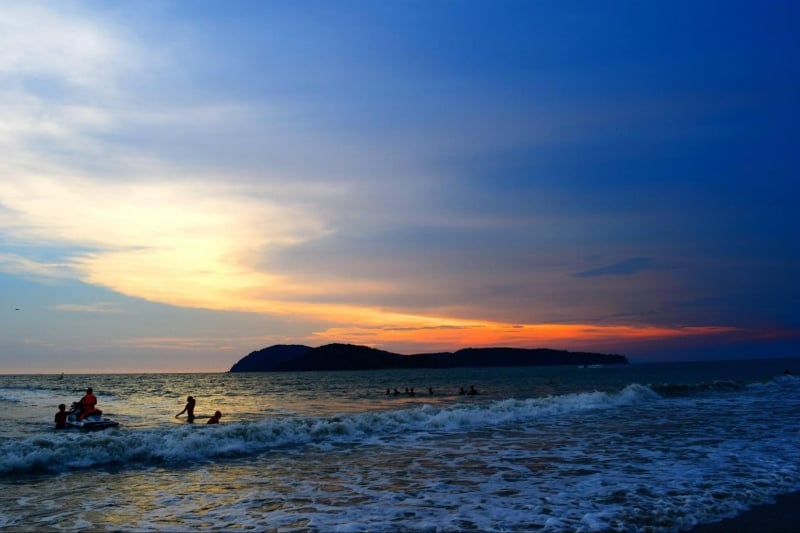 After dinner, if you still haven't had enough of Cenang Beach, I recommend hitting the Yellow Beach Café. Overlooking Cenang Beach, the café offers great drinks, awesome cheesy nachos and comfortable seating. They even have comfortable bean bags on the beach if you don't mind walking a little bit with a drink in your hand. The atmospheric music and relaxing atmosphere is the perfect way to end your last night on Langkawi Island.
Day 3: Kuah Town and Eagle Square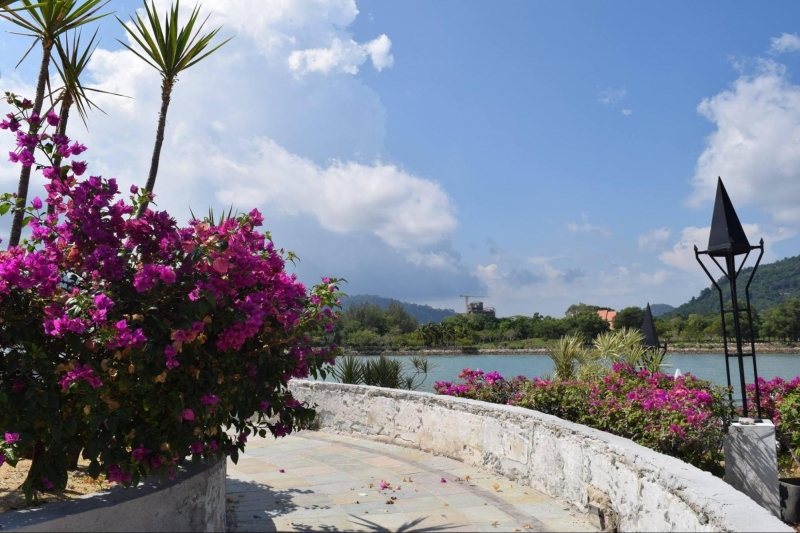 While most people would visit Eagle Square before anything else on Langkawi Island, I recommend visiting it on your last day. This is mostly because the square is close to Kuah Town which is THE place for duty-free shopping, but more on that later.
Eagle Square is home to the iconic Eagle statue of Langkawi Island so obviously, it is a photo opportunity that must not be missed. The viewing platform also allows you a panoramic view of the ocean and the nearby coast of the outlying islands.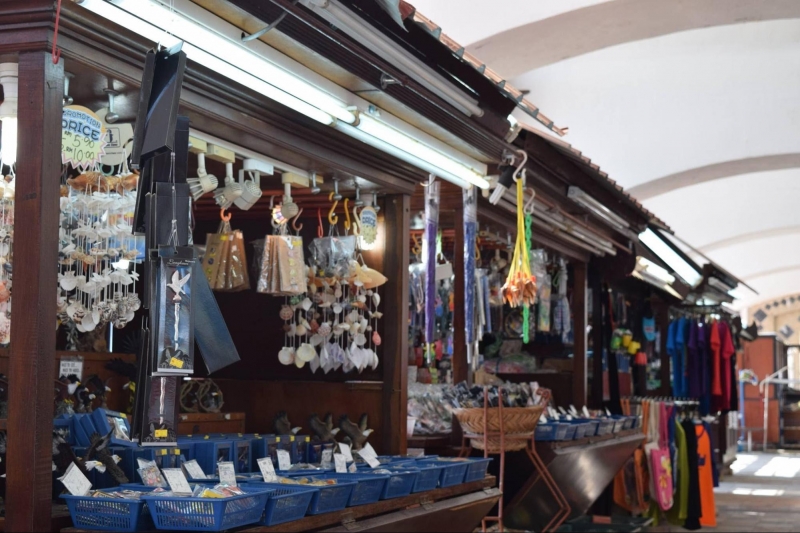 Don't spend too much time here though because next, we'll be rounding up our trip with a visit to Kuah Town, just a mere 3km away. It is a good place for lunch as there are many restaurants and food courts there which sell authentic Malaysian cuisine. But more importantly, most of the best duty free shops on the island are located there.
Liquors, chocolates and other luxury items can be found here at extremely low prices, so make sure to stock up before you head home. However, do take note of flight regulations which restrict the amount of duty-free items an individual may carry. You wouldn't want to be held up at the airport just because you accidentally bought too many bottles of Baileys, now would you. (This may or may not be a true story).
Much more to explore
And with that, our short but sweet tour of Langkawi Island comes to an end. Of course, there are plenty of other attractions that I have not mentioned in this list, such as the Mahathir Museum and the Wildlife Sanctuary.
I personally think that to see all Langkawi has to offer, you should consider spending a minimum of four days on the island. But, if you haven't got that much time, then this itinerary essentially covers all the major attractions. So what are you waiting for? Go get your flight tickets to Langkawi now!