Those of us living in the Southeast Asian region are lucky because we've no shortage of beautiful island destinations for relaxing getaways. There's Bali in Indonesia, Boracay in the Philippines, Koh Samui in Thailand and the list goes on.
But, ladies and gentlemen, I'm not writing about those islands, as popular as they may be. You see, I am a Malaysian. And in Malaysia, one of the most popular island destinations is Langkawi Island (or Pulau Langkawi in Malay).  So let's get to it. Here's all you need to know about one of Malaysia's top picks for an island getaway.
Also read: Get to These 10 Hidden Gems in Malaysia Now Before Tourists Flood Them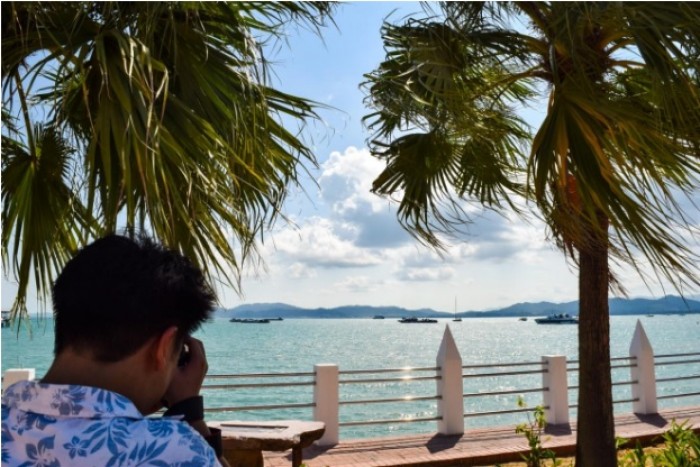 General information
So, to start off, here's some basic information about the island. The island of Langkawi is located in the Andaman Sea and off the coast of Northwest Peninsula Malaysia, near the Thai border.
Langkawi island is best known as a duty-free island, which for me, basically means booze. But of course, tobacco and chocolates can be found on the cheap and in abundance here as well. The island itself is not exactly gigantean, measuring just a little under 200 sq miles.
How to get there, where to stay and transport
But of course, Geography 101 aside, you're probably wondering: How does one get to Langkawi? Well, to answer that question, the fastest way to get to Langkawi is by flying. It takes about an hour by flight from Kuala Lumpur and about 20 minutes from Penang. Alternatively, you could also board a ferry bound for the island at Penang, Kuala Kedah and Kuala Perlis.
INSIDER TIP: Just take the flight, it's not that much of a difference in terms of price, and you save time too.
Now, on to transport and accommodation. Technically, you could manage travelling around the island by renting a bicycle but given the customary Malaysian weather (READ: Hot!), it'd be best to rent a car. You can find licensed dealers at the airport, near the jetty and in some of the more populous parts of the island. Pricing depends on the type of car but it should come to about an average of RM200 per day for a sedan.
And where should you lodge at? Well, there's a fair mix of accommodation choices on the island. If you prefer optimal privacy and comfort, you can find numerous luxurious island resorts that never fail to pamper. But if you prefer the full island experience, there are also unique lodges and hotels which provide direct access to some of the best beaches in Langkawi. Depending on your choice of accommodation, expect to fork out between an average of RM200 – RM1000 per night.
INSIDER TIP: I highly recommend getting a nice hostel in the Cenang area of Langkawi, despite the lack of luxury accommodation choices, simply because it's the most happening part of the island. More on that later.
What to do in Langkawi
Now that we've covered the logistics part of Langkawi, you're probably thinking: what's there to do in Langkawi? There's no shortage of fun activities and impressive places to see. This next segment will help you along the way!
First off, we have…
The beaches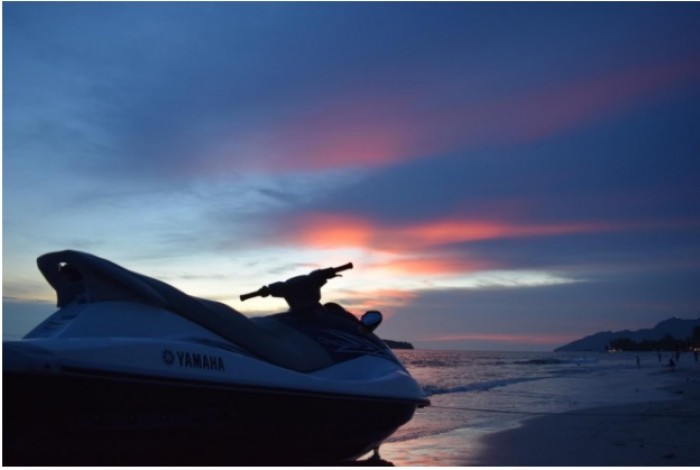 No island vacation is ever complete without a care-free day at the beach. Watching the sun set over the horizon, feeling the warm breeze against your face, listening to the waves crashing against the shore. Langkawi is home to some of the most relaxing beaches in the country but the question remains: Which one is the best?
The most popular beach on Langkawi is Cenang Beach located on the west coast of the island and a mere 10 minutes drive from the airport. 12 km north of Cenang Beach is Pantai Kok (pronunciation, people), a smaller beach overlooking a bay and surrounded by picturesque limestone hills and natural green scenery. It is much quieter and secluded, adding a romantic ambience to it.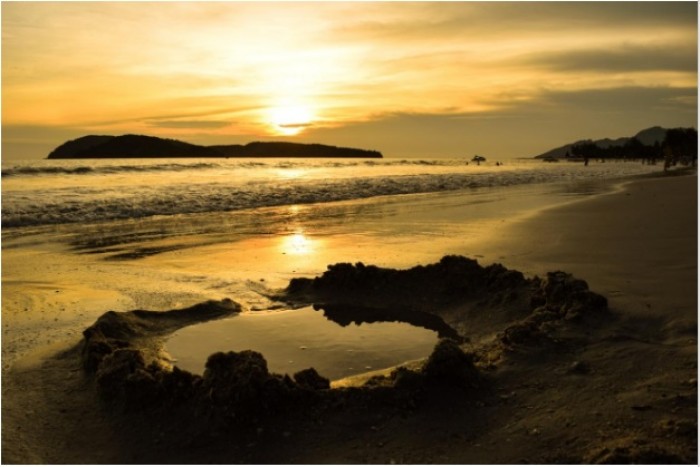 There's also Langkawi's black sand beach and numerous other pristine beaches to explore. You'll most likely be spending every evening of your time there at a different beach, and let's be honest, that's not too bad, is it?
Also read: 15 Incredible Photos of Islands and Beaches You Won't Believe Are in Malaysia
The iconic landmarks
Langkawi is not just sandy beaches and beautiful sunsets though! Here are some of Langkawi's must-see places and landmarks!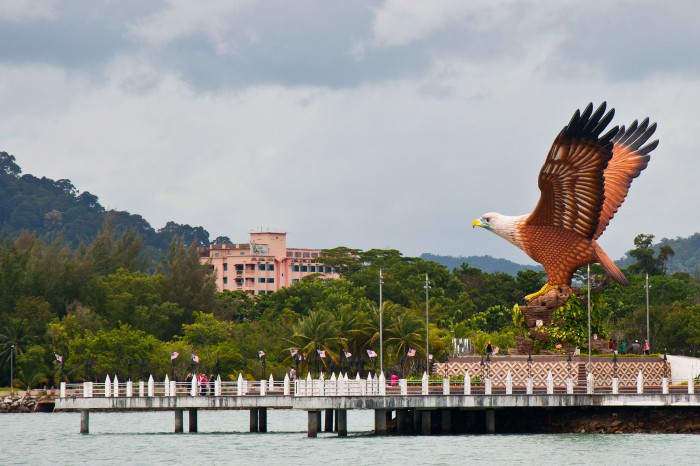 Image credit: MynIkfoto
First off, we have Dataran Lang @ Eagle Square, which is arguably THE representation landmark of the island. It's where you will find the iconic eagle statue from which Langkawi got its name (eagle is 'helang' in Malay and 'Lang' is a shortened form of the word). Admission is free and a photo in front of the huge eagle overlooking the sea is almost a tradition for every visitor.
Next up, we have the Langkawi Sky Bridge located at the Oriental Village. It is another one of the most popular places for sightseeing in Langkawi. It is basically a pedestrian bridge suspended 2,300 ft above sea level above Mount Mat Cincang. It offers breathtaking views (in a literal sense as well if you have a fear of heights) and the only way to get up there is by taking the Langkawi cable car which is an attraction in itself.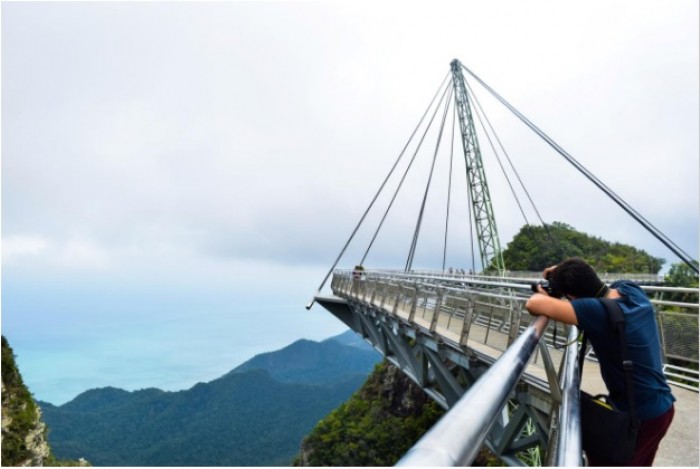 Apart from these two quintessential landmarks, there's also Langkawi's famous Underwater World, the rice museum, and several geo-forest parks and animal sanctuaries to visit. The Kilim Geo-Forest Park is an especially wonderful experience as you'll get to join a tour through the mangrove plantations and watch as trained personnel feed the eagles (why do you think Langkawi was named after an eagle?) out on an open lake.
A definite worthwhile experience indeed! But you'll have to visit it yourself to fully understand the wow factor. So, as to not spoil the fun, and to commemorate the recent release of Finding Dory (like, finally), here's a picture of a clown fish from Underwater World.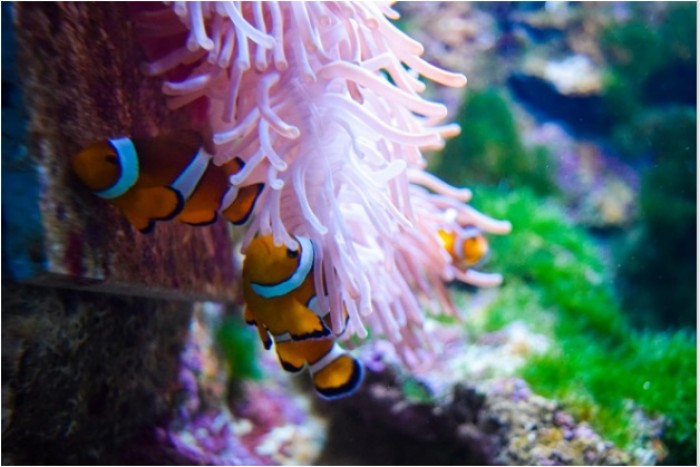 Food and drinks
Men cannot live on beach alone. Equally as important as unwinding during an island vacation is the food that enters your belly. And one of the best places for both food and drinks is, once again, the Cenang area. There are numerous eateries and pubs and bars which line either side of the street and the beach.
There are many international and local restaurants in the area and all of them serve up mean meals of top flavour and salivating quality.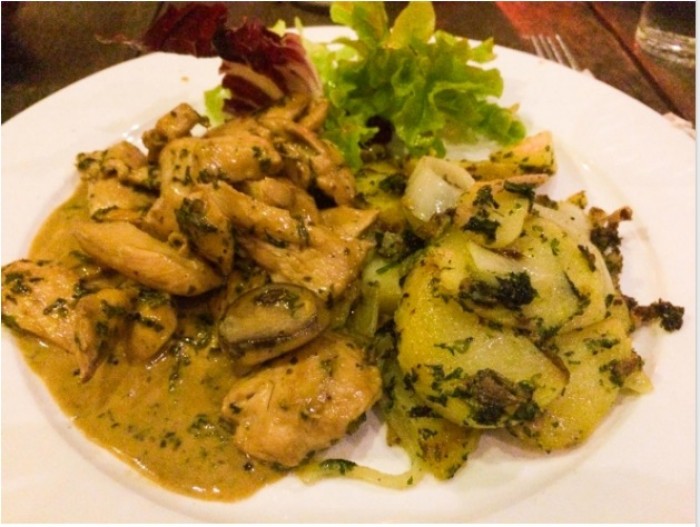 Admit it, you don't even know what that is but you still find yourself feeling hungry. Now, I know, I've given you an area for good food, but you want specifics, right? Fine. Here're my choices.
For breakfast, head to the Breakfast Bar on Jalan Pantai Cenang. It serves good continental/American breakfast and it has a nice ambience. For lunch, I personally liked the Mexican food at 3 Amigos but there are also plenty of other international and local choices to choose from. And they all taste great.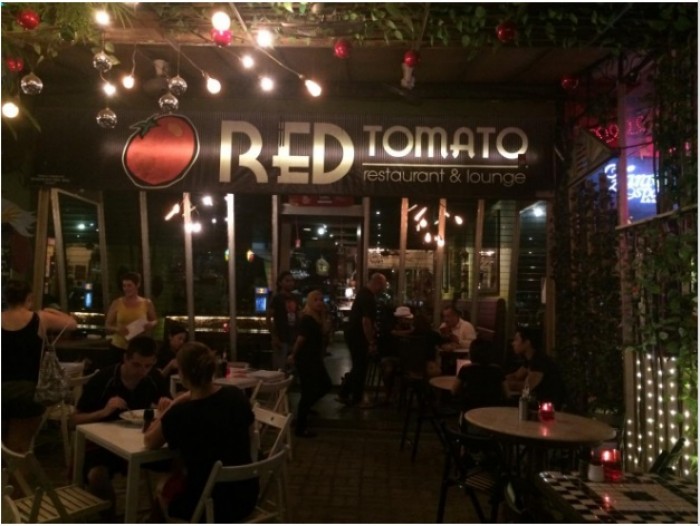 For dinner, I recommend Red Tomato, which serves authentic German cuisine and delicious pizzas. They even give you free salted popcorn as a snack! It's a little on the pricier side but it's a fitting choice for your final dinner on Langkawi, no doubt! To end the night, visit one of the many bars around that area for a decent night cap and a good time!  
Shopping
Now, I don't always include shopping on my list when I go travelling. Sure, I buy a few trinkets along the way but I hardly ever think 'Okay, I'm going to this place, and I'm going to buy stuff'. Langkawi is a little different for me and for good reason.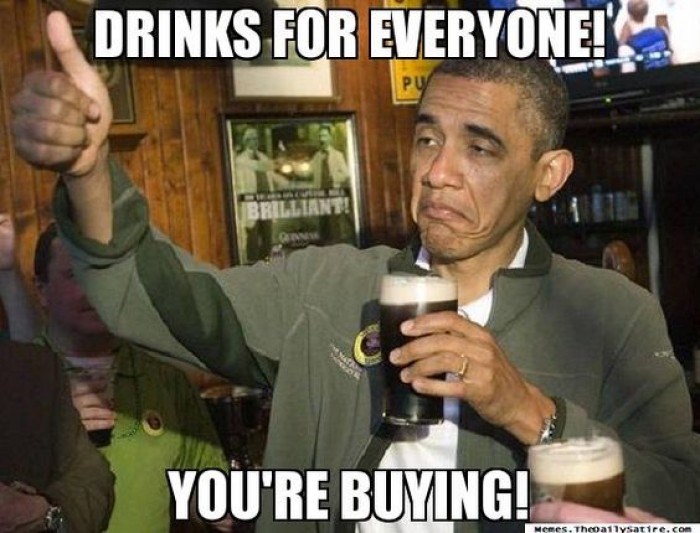 Image credit: Dean Walsh
Langkawi Island is a duty-free zone, which means there are certain goods which are not taxed on the island. For me, it just means dirt-cheap, quality booze. But you can also buy tobacco and chocolates on the cheap there.
You could always do some last-minute shopping at the airport duty-free shops but why do that when you can just go to the quaint town of Kuah (which is the commercial centre of Langkawi), about a 30 minutes drive from Cenang and knock yourself out with the numerous duty-free outlets there.
Whether it's tobacco, alcohol, chocolates, alcohol IN chocolates or anything else you're looking for, you'll be able to find in Kuah. So make sure it's one of your last stops before heading home!
Also read: Beach Please… Let's Stroll Down Langkawi the Secret Sanctuary
Relax and unwind
So, what are you waiting for? Langkawi is but a flight ticket away! If you're not convinced by this article, or by the increasing number of tourists in Langkawi every year, visit the island yourself and be lulled into absolute bliss!