Home to a sizeable population of approximately 5.6 million people, Singapore is Southeast Asia's small but prosperous island city.
With spotlessly clean streets, plenty of food and entertainment options as well as a sky-high standard of living, it's not hard to see why Singapore is such an attractive country to both foreigners and expatriates.
Contrary to popular belief, exploring Singapore doesn't have to be an expensive affair. You can easily have a wonderful time in this city without having to fork out a huge sum. All you need is the right knowledge of places to visit and stay at.
If you're thinking of stopping by Singapore for a quick getaway, check out this comprehensive three-day itinerary for backpackers. Get ready for three intense days of fun, without breaking your bank!
Accommodation
There are a plethora of hostels in Singapore for your choosing, such as The Little Red Dot Hostel and Five Stones Hostel. Many of them are located in the precincts of Little India, Chinatown and Bugis, with prices starting from an affordable S$20 onwards. For a comprehensive listing of hostels available in Singapore, with reviews and pricing, check out Hostelworld.
Transport
Boasting of a modern and efficient public transportation system, the most cost-effective way to get around Singapore is by public transport such as buses and trains.
For unlimited travel on the island's basic bus services, Mass Rapid Transit (MRT) and Light Rail Transit (LRT) trains for the duration of your trip, purchase a 3-day Tourist Pass for $20. If you're feeling a little more generous, opt for the Singapore Tourist Pass Plus (STP+) which would entitle you to exclusive perks. For more information, visit STP's official website. You may also want to save a photo of the MRT map into your phone for easy reference.
Alternatively, there are plenty of bike-sharing options in Singapore with Ofo, Mobike and Obike if you're up for the challenge. With a range of GPS options such as Google Maps right on hand, you'll have no trouble navigating your way around this tiny island!
Finally, some attractions are relatively closeby, so walking is always a great option to save money whilst burning some calories!
Day 1: Central Singapore
Morning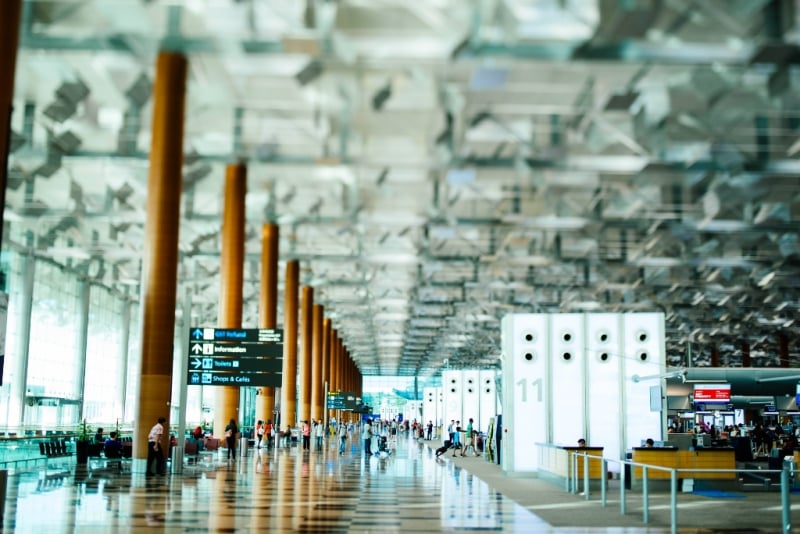 You've just landed at the world-renowned Changi Airport. If you're hungry, take this chance to wander around while looking for a quick bite. You can even drop by the newly built Terminal 4 and snap some photos of its beautifully furnished interiors for the gram! It's possible to spend a whole day at Changi Airport, but remember that the city is waiting for you.
Once you're ready to go, head to the Changi Recommends counter (available in all airport terminals) or the TransitLink Ticket Office in the MRT station to purchase your aforementioned Singapore Tourist Pass. Enjoy your first ride on the city train, and keep your ears peeled for chatters in the local Singlish. Once you've checked into your hostel and put down your bags, it's time to start exploring the city.
Afternoon
Stop by Bugis Street, located just a 5-minute walk from Bugis MRT station. Well known in the 1950s to the 1980s for its nightly gathering of transgender women, Bugis Street has since been transformed into a shopping hub specialising in affordably priced shoes, bags, apparel and accessories. Put your bargaining skills to good use because unlike most other high-street shops in Singapore, the prices aren't fixed here.

Afterwards, get immersed in the cultural melting pot that Singapore is, by heading to Little India! Despite being a small sunny island, it is multiracial and diverse, consisting of four main races: Chinese, Malay, Indian and Eurasian. Hop onto the newly built Downtown (Blue) Line and change to the North-East (Purple) Line, getting off at Farrer Park MRT station. You're bound to be captivated by the rich history and culture of Singapore's Indian community in this buzzing ethnic district. Don't forget to tickle your tastebuds with aromatic Indian dishes such as Roti Prata and Biryani before exploring the quaint little alleys selling handcrafted gifts and offering Henna services and finally, snapping pictures at Little India's iconic landmark, the beautiful Sri Veeramakaliamman Temple.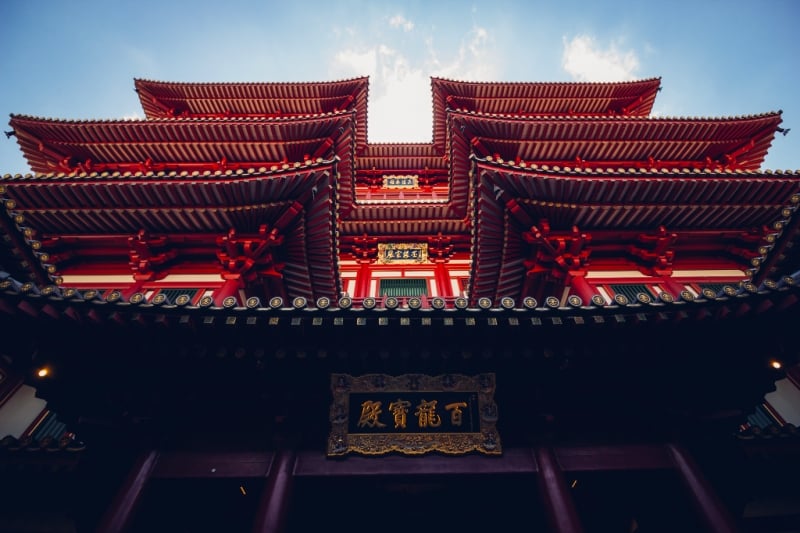 Next, continue down the Purple Line and get ready to learn about the Chinese culture as you head to Chinatown! (Chinatown MRT Station). Making up more than 70% of Singaporeans, the Chinese culture is evidently prevalent in Singapore, and Chinatown is the perfect place to discover the Chinese heritage, with a historic mix of old and new. Do visit family-run goldsmiths, teahouses, snack shops, bakeries and even traditional medicinal halls for a taste of what life was like back in the 1960s and 70s; not forgetting, the Buddha Tooth Relic Temple and Museum (both are FOC!) and Sri Mariamman Temple, the oldest Hindu temple in Singapore. Bonus: There's free wifi throughout the Chinatown area for you to stay connected as you explore!
Afterwards, head down to National Gallery Singapore, located in the heart of the Civic District. (Admission for non-Singaporeans will cost $20 for a standard ticket and $15 for a concession ticket). A combination of City Hall and the former Supreme Court, the National Gallery Singapore is best known for its long-term Singaporean and Southeast Asian exhibitions. Be sure to check out Gallery & Co, the museum's official gift shop, for locally made souvenirs and memorabilia.
Night

Within walking distance of the National Gallery is the Esplanade, well known for its seasonal performances and events. You'll want to visit the rooftop of the Esplanade for a great view of the vicinity – for free! The Merlion Park, an iconic waterfront landmark and major tourist attraction also lies in the vicinity, near the Singapore River. A must visit!
After that, check out the famous Makansutra Gluttons Bay located right next to Esplanade. Have your taste buds tantalised by nothing but local favourites from Hainanese Chicken Rice, Hokkien Mee and Chili Crab to freshly grilled Satay and Sambal Stingray!
From the Esplanade, take the train down to Bayfront MRT station. From there, the highly-raved about Gardens by the Bay, an awe-inspiring nature park comprising of three waterfront gardens, is simply a 10-minute walk away.
For a standard price of S$28, you'll get entry into the Flower Dome and Cloud Forest where you'll be able to experience a premier showcase of floral and horticultural artistry from around the globe. If you don't want to spend money on admission tickets, you can just appreciate the view of the solar-powered supertrees and surrounding scenery.


Next, head to the iconic 'Noah's Ark' shaped Marina Bay Sands, one of Singapore's grandest five-star hotels, housing the world's largest rooftop infinity pool. Don't forget to snap photographs of this unique architectural wonder!
End the night off by catching Spectra, a 15-minute outdoor light and water show at the nearby Marina Bay Sands and immerse yourself in a dazzling orchestra of both sight and sound. Admission is free, and the show takes place every Sunday to Thursday at 8pm and 9pm and every Friday and Saturday at 8pm, 9pm and 10pm.
Day 2: West-South Wonderland
It's a brand new day! Today you'll be exploring the Western and Southern parts of Singapore.
Morning
Chinese Garden, a park in Jurong East, is a 13.5-hectare space that was modelled after ancient Chinese imperial architecture. To get here, take the East-West (green) line all the way to Chinese Garden MRT station.
Spend the morning exploring the grounds and be sure to check out the Live Turtle and Tortoise Museum along with the twin pagodas and Japanese Garden – hot spots for both locals and tourists alike!
Following this, take the train to either Jurong East MRT station or Clementi MRT station for lunch. There are plenty of eateries in the malls adjoining the MRT station. Take your pick of restaurants, or find the nearest food court, which is usually located on the highest floor of the shopping mall. In a food court, you'll find a variety of stalls serving up international cuisines, from Thai to Korean, as well as local dishes – all at an affordable price tag! 
Afternoon
Next up, transfer to the circle (yellow) line at Buona Vista MRT station and take the train to Botanic Gardens MRT station. Botanic Gardens is Singapore's national garden, aimed at providing its citizens with a recreational space amidst lush flora and dense horticulture. It's also the only tropical botanic garden on UNESCO's World Heritage List. You'll definitely be enthralled by all that the Gardens has to offer as you take a leisurely stroll around the mammoth compound!
From Botanic Gardens MRT station, take the train to Haw Par Villa MRT station. Located right next to the train station is Haw Par Villa, the world's only theme park that showcases statues from ancient Chinese folklore and mythology. Haw Par Villa is best known for its gruesome depiction of the famed 10 courts of hell. Visitors will also find many other statues from popular Chinese fables such as Sun Wu Kong and Madam White Snake. Take time to pose with these statues and capture some photos for social media! Admission is free.
In the late afternoon, take the circle line from Haw Par Villa MRT station to Labrador MRT station to visit the Labrador Nature and Coastal Walk located within walking distance. For route maps and more information, check out National Park's official guide to this tranquil and bucolic oasis.
If you've extra time, why not head to the beach! Sentosa, an island resort off Singapore's southern coast is easily accessible via circle line to Harbourfront MRT station, followed by either walking down the Sentosa Boardwalk (usually $1, entry is free until 31 Dec 2017!), taking the cable car or the Sentosa Express from Vivocity. There's a huge variety of attractions such as the Adventure Cove Waterpark, Universal Studios Singapore and Fort Siloso, just to name a few, and even three free-admission beaches: Siloso, Palawan and Tanjong Beach. You're bound to have much fun in the sun!
Night
Finally, end the night off by having dinner at Vivocity, Singapore's largest shopping mall that's home to a smorgasbord of shops, dining outlets and entertainment options. Relax at the sky park consisting of a huge rooftop water feature or check out the rooftop amphitheatre, where performances by local artists are occasionally held.
Day 3: East Meets North
Morning
It's your final day in sunny Singapore! Kickstart it by going on the Toa Payoh Heritage Trail organised by the National Heritage Board!
It's a great way to check out the famed dragon playground and to get acquainted with one of the oldest districts in Singapore. For a complete list of all the stops covered, check out their official page here.
After which, head to Singapore's most famous shopping district, Orchard Road, a 2.2-kilometre shopping belt and be spoilt for choice with the range of shops, from local boutiques to international brands. Don't worry about going there on a tight budget as window shopping is a great alternative. Be sure to snap pictures of the stylish architectural wonder, Ion.  
Afternoon
In the afternoon, take the train to Bedok MRT station. Walk to Bedok Interchange and take bus 196 or 197, alighting along Marine Parade Road. You'll be going on a food and sporting adventure at East Coast Park, away from the hustle and bustle of city life!
If you're willing to splurge a little on food, have lunch at one of the few seafood restaurants at the park, including Jumbo Seafood Restaurant and Long Beach Main Seafood. You'll want to try some of the crowd favourites such as chilli crab, black pepper crab and salted egg prawns!
For cheaper alternatives, opt to dine at the East Coast Food Lagoon, where you can feast on hearty local fare like Satay and Barbecued Chicken Wings right by the beach.
East Coast Park also offers a wide variety of activities for you to participate in including cycling, rollerblading or even wakeboarding – perfect for those who're looking to get a bit of exercise while on holiday.
Night
After your work-out session, head on down to Serangoon in the evening for a well-deserved dinner at the famed Chomp Chomp food centre. Packed to the brim almost every night, Chomp Chomp Food Centre is one of the country's most beloved hawkers.
If you still have time before your flight, take a walk around the area and discover Serangoon's heritage and rich history.
Enjoy Singapore on a budget!
Who says travelling in Singapore has to be expensive? When there are plenty of FOC things to see and do here (not just you, Singaporeans love things that are free!), you'll be able to maximise your spending and stretch your dollar – all while having a whale of a time!