With accessible beaches, jaw-dropping natural landscapes, sumptuous local food, colourful fiestas and friendly people, what more can I ask from my hometown? Cebu might not be on your list of budget-friendly destinations but hey, you can enjoy a great number of things here for free. Come to Cebu and enjoy life's simple pleasures without spending a single peso.
Also read: Insider's Guide to Cebu: All You Need to Know Before Your Trip
1. Catch the stunning sunrise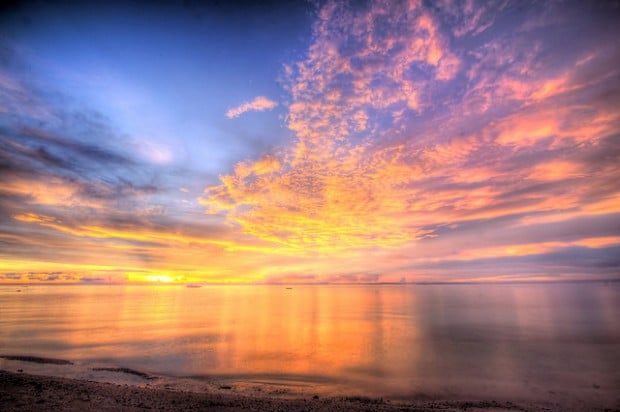 Image credit: Lip Jin Lee
What better way to kick-start your day than looking at the horizon and waiting for the sun to rise?  Catch the best sunrise by staying at the eastern side of Cebu, from Malapascua Island all the way down to Santander.
2. Hike up a mountain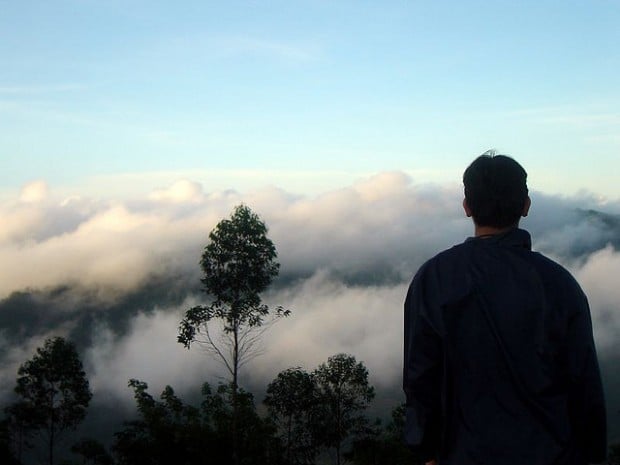 Image credit: Kristoffer Dominic Amora
Hiking up a mountain is also a way to catch the stunning sunrise even if you're not at the eastern side of the province. There are several mountains in Cebu which you can conquer without needing any special tour guide. You can climb up Mt. Kan Irag in Busay, Mt. Manunggal in Balamban and Osmeña Peak in Dalaguete, to name a few.
3. Go camping in scenic areas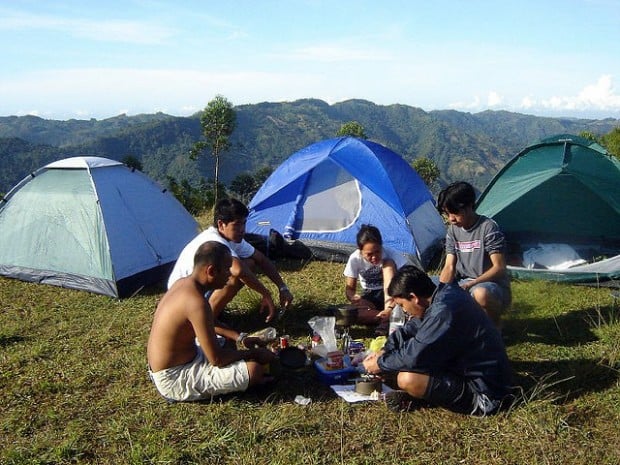 Image credit: Kristoffer Dominic Amora
Then, complete your hiking adventure by spending a night or two at the summit of the mountains you've climbed. You can also camp at any public beach if you don't like to stay up high in the mountains.
Also read: 13 Must-Visit Mountain Peaks and Camp Sites in Cebu
4. Swim in a public beach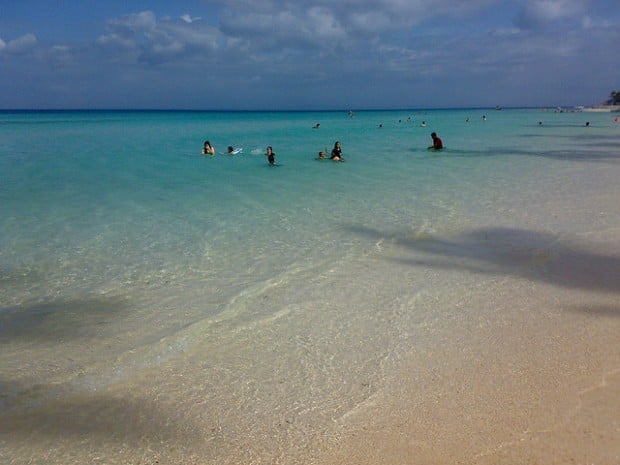 Image credit: whologwhy
There's just too many spectacular beaches in Cebu, I can't name them all. Nonetheless, the beaches in Bantayan Island are my personal favourites. No need to pay for any accommodation, just bring a tent and you're up for an unforgettable beach getaway.
5. Take a nap in a hammock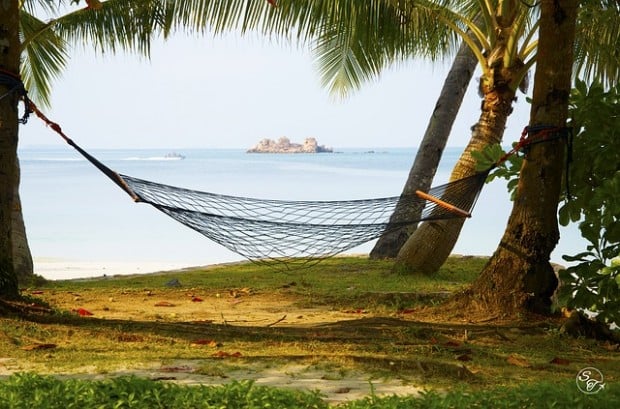 Image credit: mariemarrero1023
You can find several hammocks in the beaches of Cebu. Make sure they don't belong to any resort if you don't want to get interrupted while relaxing.
6. Jog around any town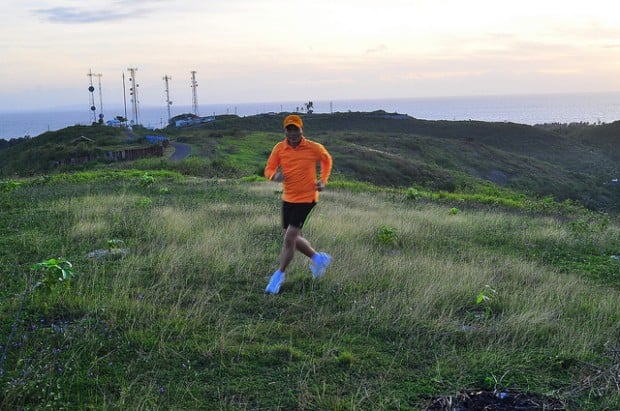 Image credit: whologwhy
Whether you're staying in the metro, on the outskirts or in a remote area, you are always free to go for a jog to enjoy the sights and sounds of the place.
7. Walk around a plaza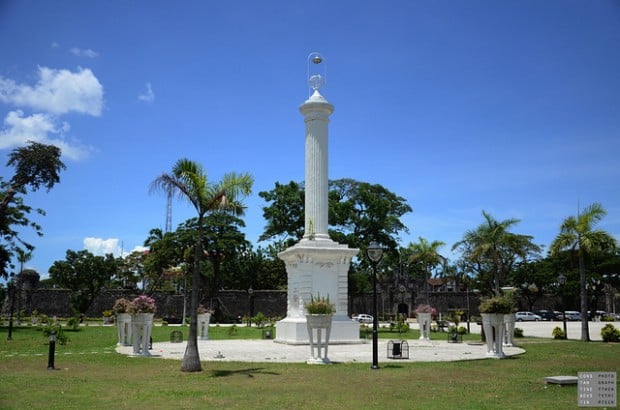 Image credit: Constantine Agustin
If you're too lazy to go jogging, you can opt to walk and take in the beauty of the surroundings at a slower pace. I recommend you walk around a plaza of any municipality.
8. Climb a tree and enjoy the breeze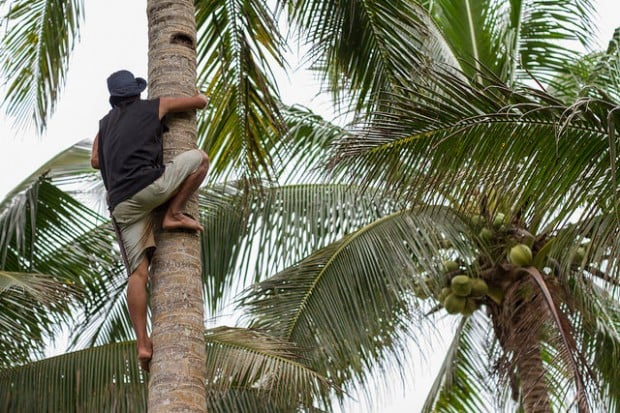 Image credit: Adam Cohn
Bring out your inner Tarzan and climb up any tree. This shouldn't be hard to do. Take your inspiration from the one pictured above.
9. Snap stunning landscape photos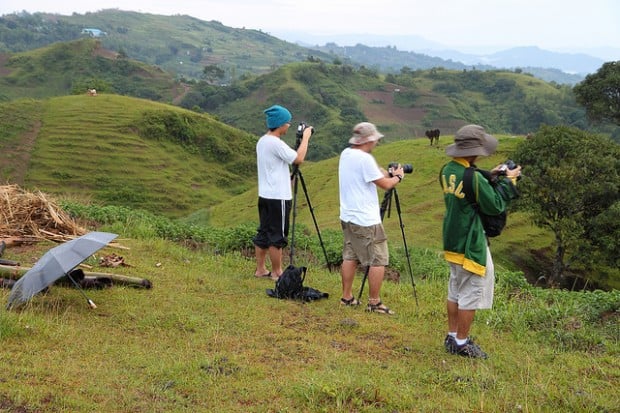 Image credit: Tim Albano
Cebu is any landscape photographer's haven. You would have to come to see and document the beauty yourself.
10. Write poetry, draw or paint in an inspiring location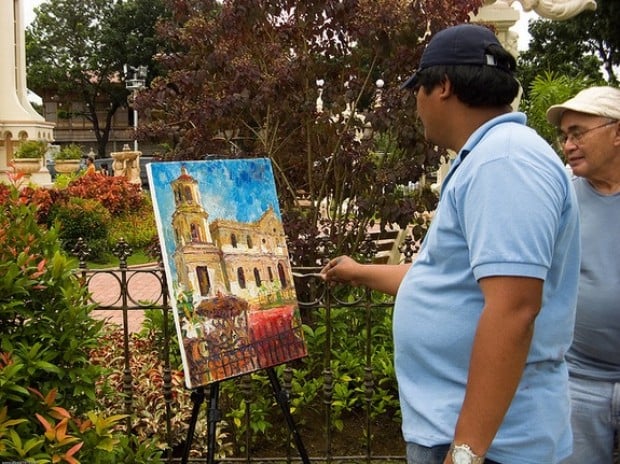 Image credit: dbgg1979
Who knows, Cebu might just bring out the creative side in you.
11. Read a book under a tree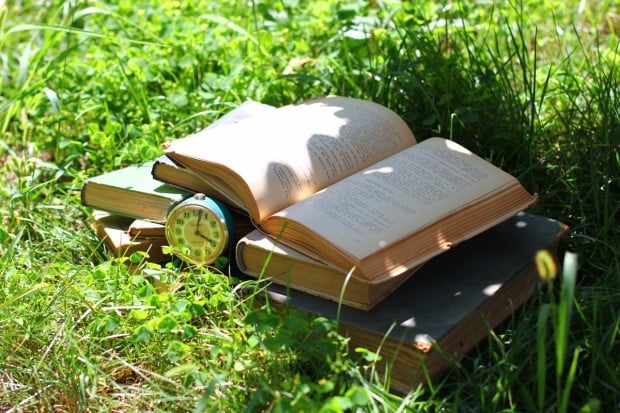 Image credit: torange.us
Grab your favourite book and find any tree closest to where you're staying. Enjoy the peace and quiet while you're reading.
12. Play basketball in a public basketball court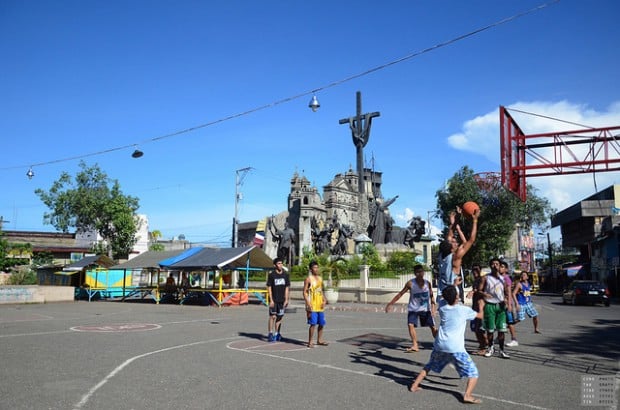 Image credit: Constantine Agustin
If you're that sporty, you can join a team of young adults playing in a public basketball court or you can just be their cheerful spectator.
13. Do walking tours in the historic landmarks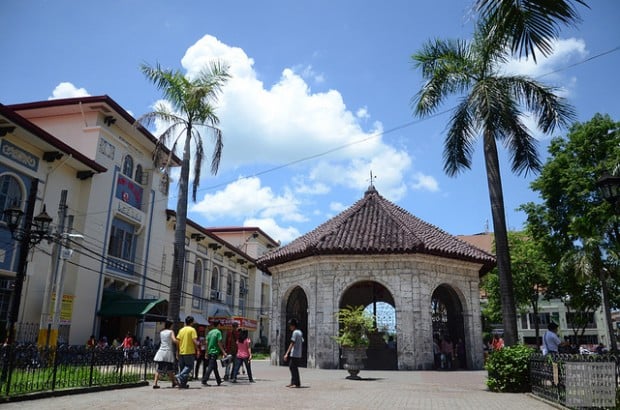 Image credit: Constantine Agustin
Every municipality has its own historic structures dating back to the Spanish colonial era. Cebu City alone has Magellan's Cross, Colon Street and Fort San Pedro which are all walking distance from each other.
14. Visit old churches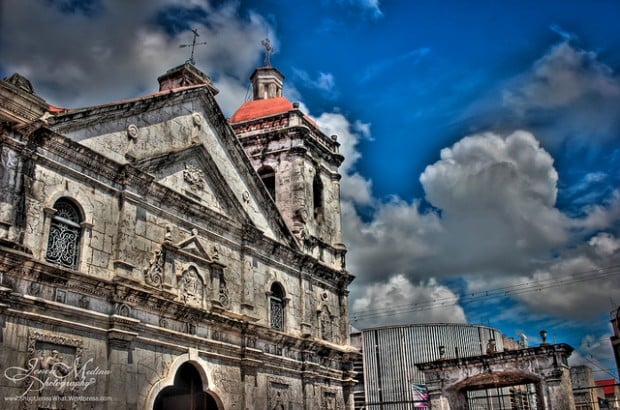 Image credit: Jenea Medina
Cebu is one of the first settlements of Christianity in the Philippines, so it's no surprise to see a number of old churches around the province. Go to any town and it wouldn't be hard for you to spot at least one Catholic church.
15. Explore a school or university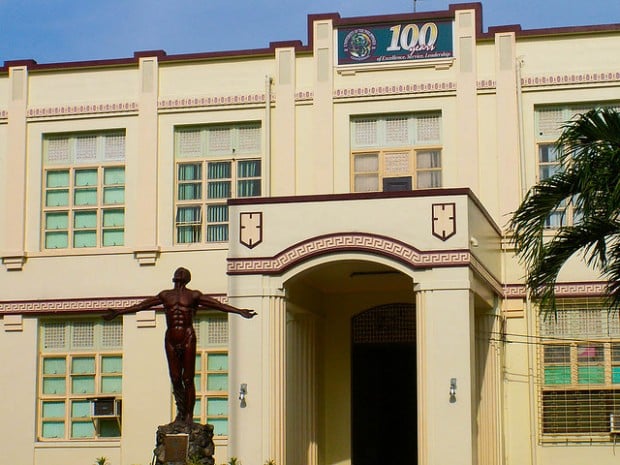 Image credit: Storm Crypt
Schools offer a spectacle and charm of their own. For some, entering a school may elicit nostalgia of the bygone student days. Some universities in Cebu are open to visitors. You just have to present a valid ID and state your purpose of visit.
16. Check prices of goods in a local market
Image credit: Adam Cohn
Even though you have no plans of buying anything, a local market is still an interesting place to learn about a variety of commodities and local products. Head to Carbon market in downtown Cebu City and enjoy the sights, sounds and smells of almost all things produced in the province.
17. Window-shop in various malls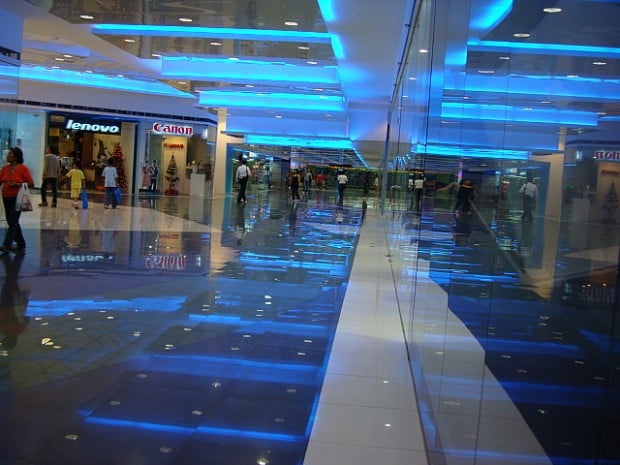 Image credit: SuperDooperDapper
Go ahead, you're free to window-shop all you want in malls such as SM City Cebu, Ayala Center Cebu, Park Mall, Robinsons, Star Mall and several Gaisano malls outside the metro.
18. Attend free Zumba classes
Image credit: Z FORCE – Zumba Cebu Philippines
Burn your extra calories by participating in free Zumba classes held in the malls, parks or some open spaces around Cebu.
19. Join a street party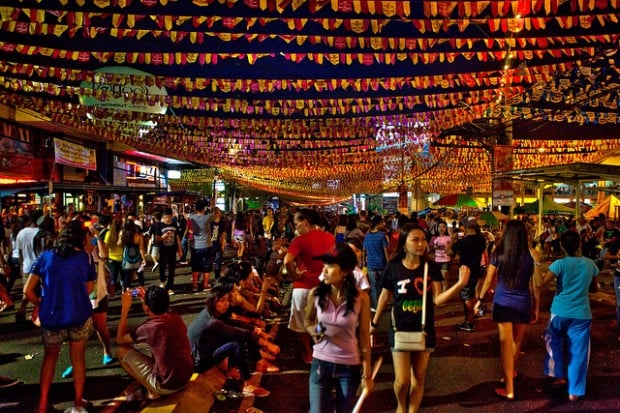 Image credit: Aaron Shumaker
Every third Sunday of January, the streets of Cebu City are packed with locals and tourists alike for the grand Sinulog festival. At night, Cebu City turns into a mega party scene. Don't be such a kill-joy. Join in the fun and party all night long!
20. Gatecrash in a fiesta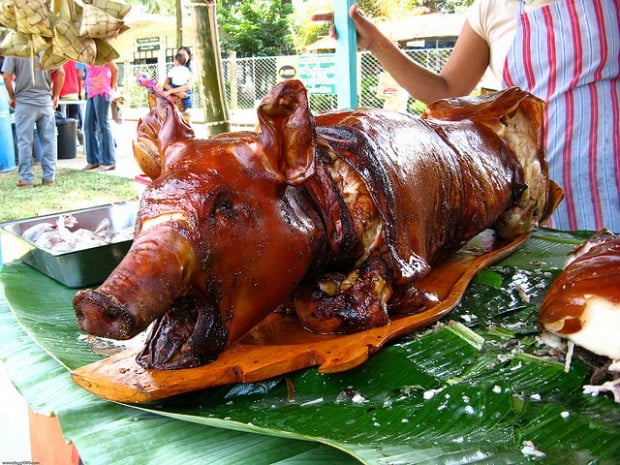 Image credit: dbgg1979
Aside from Sinulog, there are other fiestas to celebrate in other towns of Cebu. Befriend a local, get invited to a fiesta and olah, you're in for a free gastronomic feast.
21. Plant some trees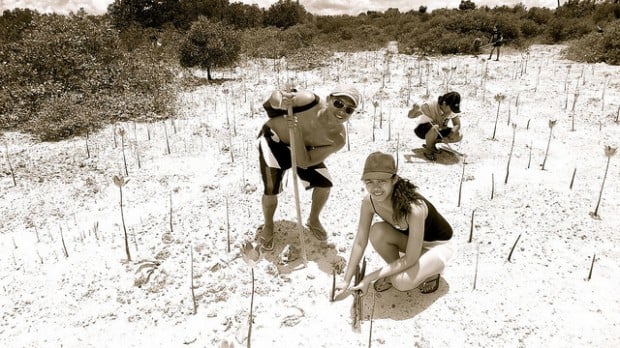 Image credit: Jayvee Fernandez
With so many amazing gifts that nature has given us, it wouldn't hurt to give back a little. Participate in conservation communities that organize tree planting sessions in areas of Cebu or find a barren land and start your own planting activity.
22. Join a clean-up drive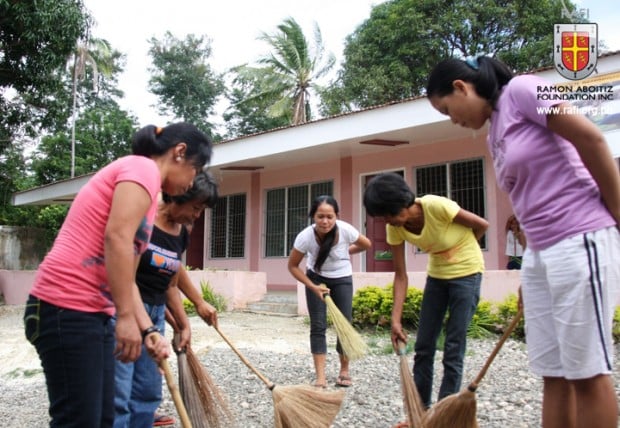 Image credit: rafi.org.ph
This is another way of giving back to nature. Like tree planting, you can join government agencies and NGOs in some clean-up drive campaigns or initiate your own.
23. Participate in a feeding program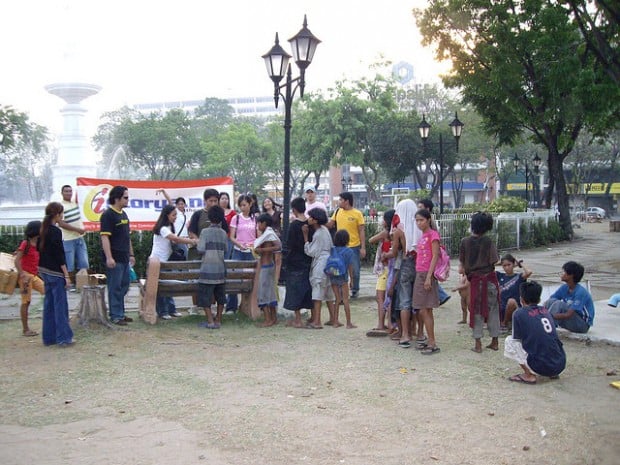 Image credit: Marie Janice Yuvallos
Share your blessings to humanity. Participating in this cause will make you appreciate the simple things in life. After all, you have so many things to be thankful for.
Also read: 18 Places in Cebu City for a Completely Free Outing
With all these fun and free things you can do in Cebu, I guess this cliché still holds true: "The best things in life are free!"