Of course, these can still be found in places like Bugis Street, Chinatown, Pasar Malams, the occasional cart here and there, and in various parts of Malaysia, but it's nice to relive these memories anyway.
Also read: FOOD WAR! Singapore vs Malaysia – Who's Better?
1. Ding dang tang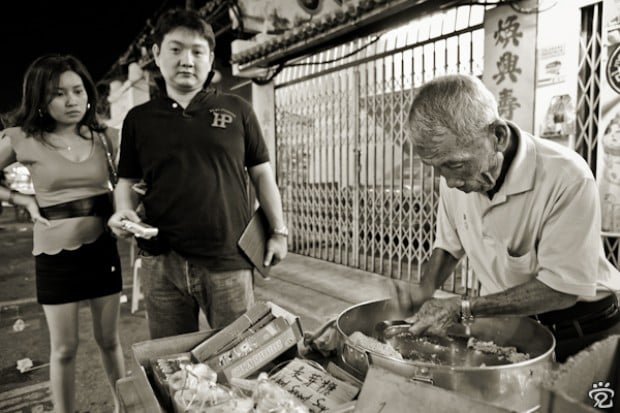 Image credits: Juesatta
Also known as kok kok candy, Ding Dang Tang gets its name from the sound made when hacking the candy apart into manageable, edible pieces – often in front of the buyer.
2. Muah chee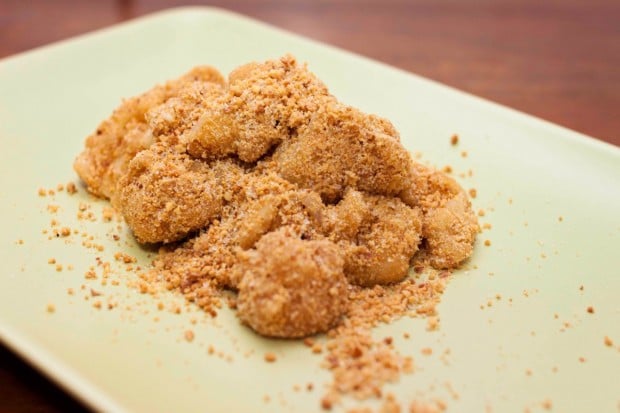 Image credits: Pixie Prodigy
Muah chee is a yummy snack made up of sticky glutinous rice pieces in ground peanut and sugar.
3. Dragon beard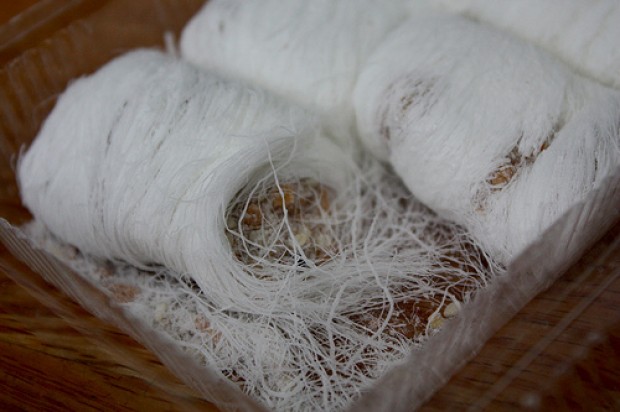 Image credits: Nooschi
Dragon beard is a sticky and delicious snack comprising a sweet peanut filling wrapped in threaded sugar.
There's even a Facebook page dedicated to it.
4. Steamed rice cakes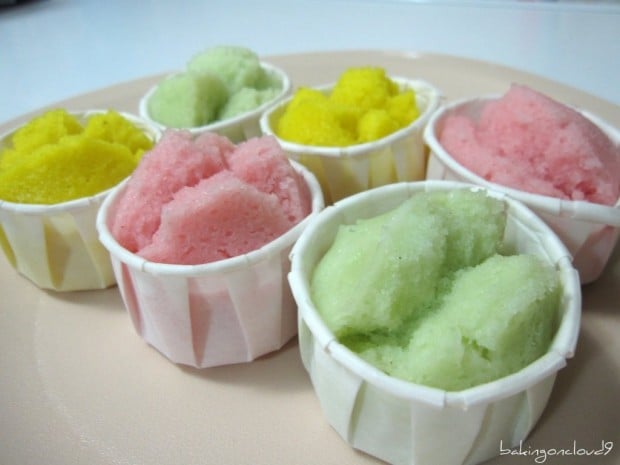 Image credits: Baking on Cloud 9
Soft, fluffy and sweet, these rainbow rice cakes are a favourite among kids and adults alike.
5. Ice balls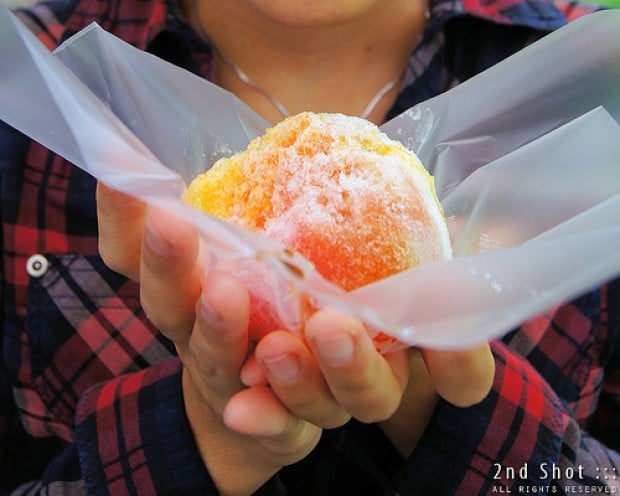 Image credits: 2nd Shot
Ice balls are sort of like your regular Ice Kachang, but without the added ingredients below the ice – plus you eat them with nothing but your hands because back then, hygiene concerns weren't yet concerns.
6. Gao lak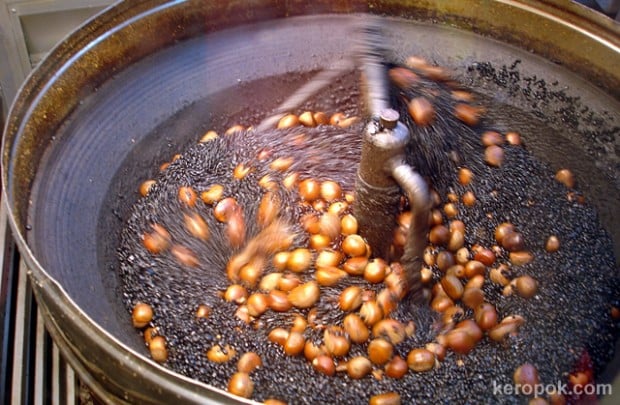 Image credits: BoringSingapore.com
Chestnuts roasted on wooden pushcarts. Gao lak probably fell out of fashion when littering laws came into effect and tossing the chestnut shells behind you as you walk would earn you a fine – I know because I had such great fun peeling and littering chestnut shells all over the place when I was in China.
7. Tutu kueh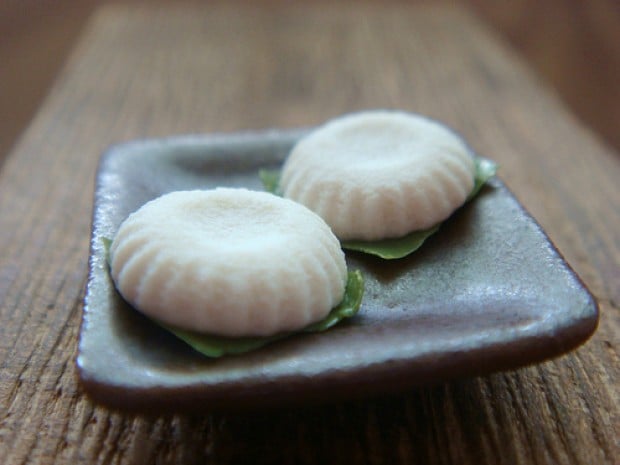 Image credits: Aiclay.com
Tutu kueh is a rice flour kueh with shredded coconut or peanut fillings.
8. Cup corn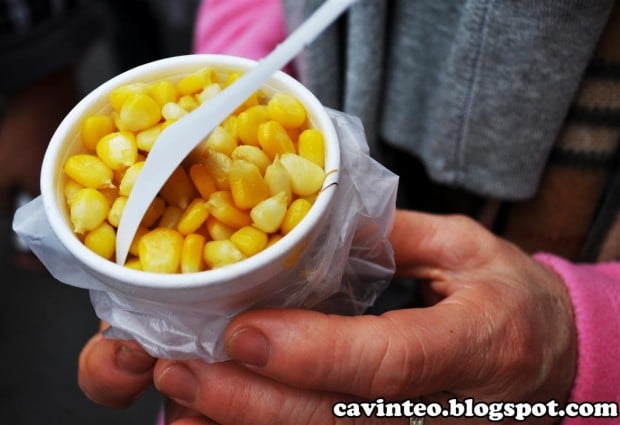 Image credits: CavinTeo.blogspot.sg
Cup corns are basically steamed corn in a cup, with lots and lots of salt and butter.
9. Kachang puteh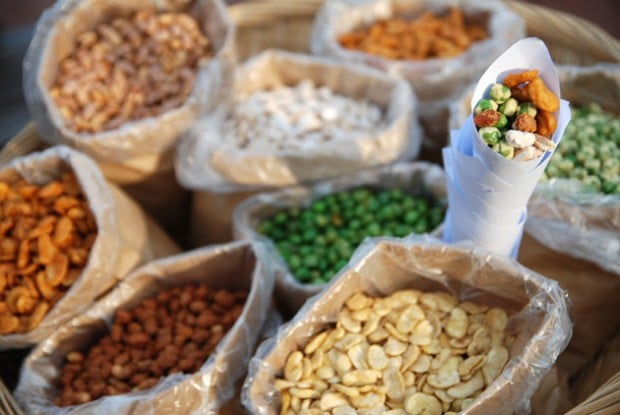 Image credits: Yahoo Entertainment SG
Kachang puteh: awesomeness in rolled up paper. That is all.
10. Lu dan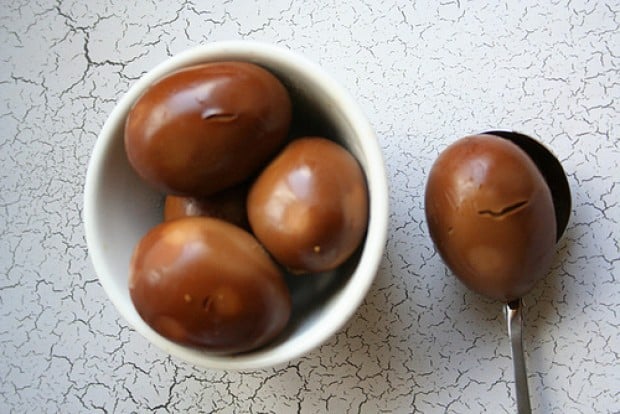 Image credits: Savory Bites
I'm not sure what to call this in English. I suppose the closest would be brown stewed eggs? Lol. Lu dan sounds better.
11. Ondeh ondeh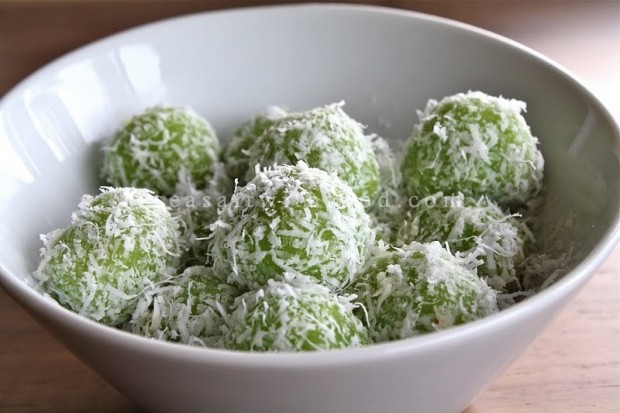 Image credits: Sayang Melaka
Ondeh ondeh are green rice balls coated in coconut shavings filled with gula melaka (palm sugar) that bursts in your mouth.
12. Satay sticks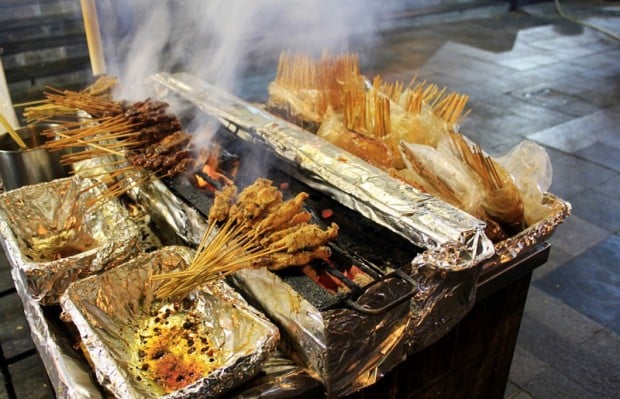 Image credits: Wandering Food Lover
Sticks of meat grilled right in front of you.
13. Curry puffs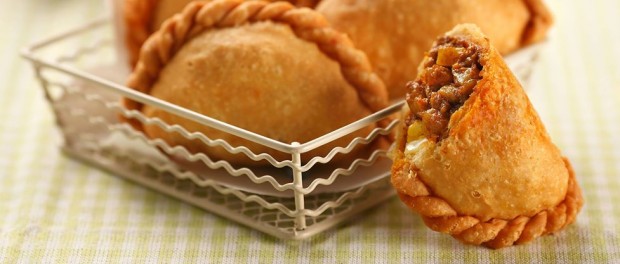 Image credits: Tip Top Curry Puffs
Curry puffs: basically heaven.
14. Tau huay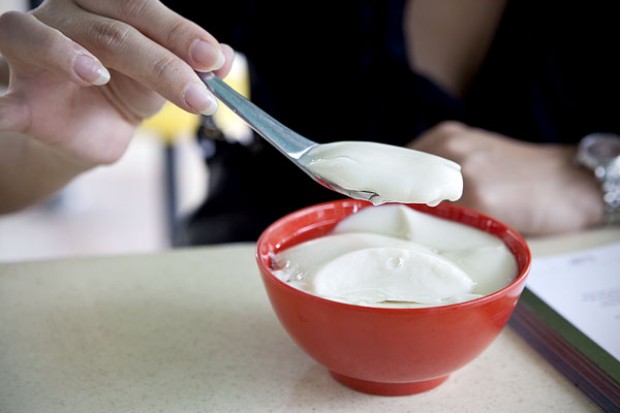 Image credits: Ieatishootipost.sg
Tau huay is a beancurd dish that didn't use to be a solid like the popular Lao Ban variety today. It is traditionally melt-in-your-mouth soft, served in sugar water, sometimes with peanut dumplings (tang yuan).
15. Deep fried dough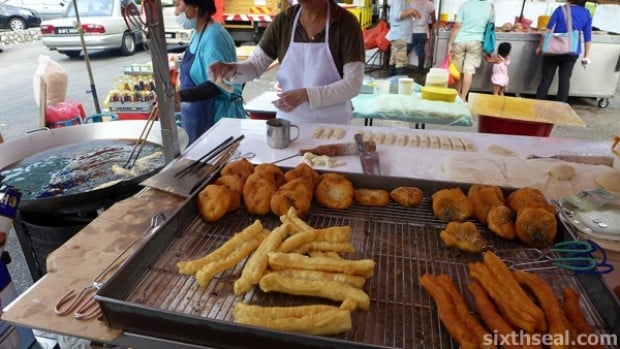 Image credits: SixthSeal.com
You tiao, butterfly buns, salted buns, etc.
16. Kiam Sng Tee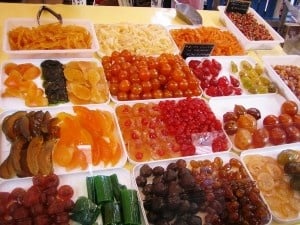 Image credits: absolutechinatours.com
Dried / preserved fruit.
17. Ramly burger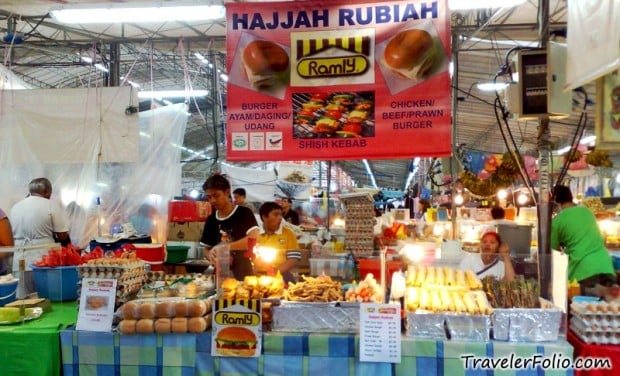 Image credits: Traveler Folio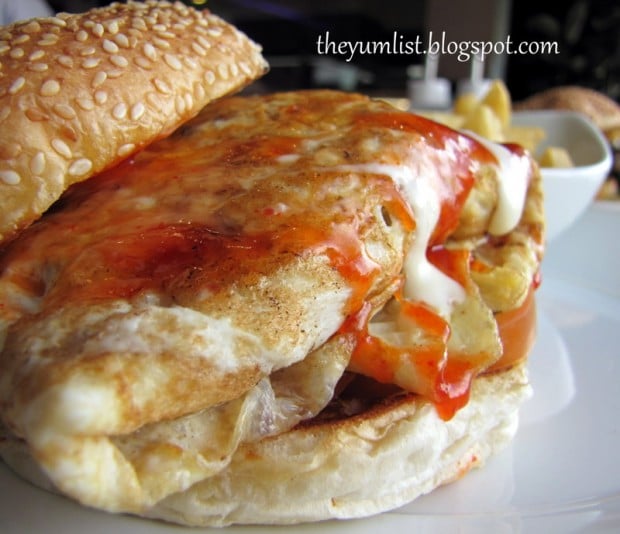 Image credits: The Yum List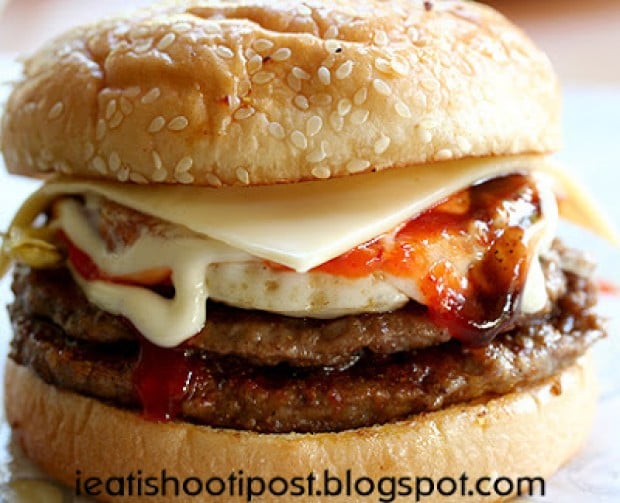 Image credits: Ieatishootipost
The all-time favourite Ramly burger.
Also read: 16 Local Foods You Must Try in Singapore
Contributed by Natalie Kay-Es-El.