Flying in mid-air, plunging into the water and traversing challenging terrains – the Philippines never runs short of activities that are guaranteed to increase your adrenaline level. If you've already completed the Philippine Bucket List, here are 15 more incredible outdoor adventures for you to conquer.

1. Skydiving in Santa Fe, Bantayan
Image credit: Skydive Greater CEBU
If you thought Bantayan Island was just a beach destination, you thought wrong! Other than its white sandy beaches, Bantayan Island also offers thrill seekers a hell of a skydiving experience. So strap yourself to a stranger and fling your body off the plane for a tandem skydive!
Also read: 15 Thrilling Outdoor Adventures to Conquer in Cebu
2. Paragliding in Safi Ranch, Sarangani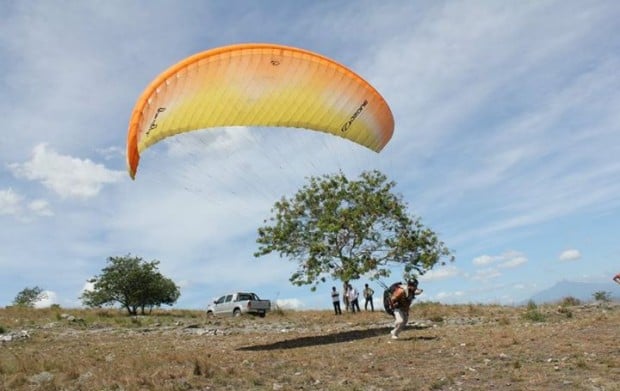 Image credit: Sarangani Paragliders
While paragliding doesn't require you to be thrown off an airplane, it doesn't make it any less intimidating. For this paraglide in Safi Ranch, you dive off a cliff and slowly glide your way down on a lightweight parachute. This attraction is located at an area operated by local pilots in Sarangani Province and offers paragliding experiences all year round.
3. Ultralight Flying in Angeles City, Pampanga
Image credit: Angeles City Flying Club
Fancy being in control of your own airplane? With the Ultralight Flying in Angeles City, you can actually do that now. Thanks to Angeles City Flying Club, everyone gets a chance to experience flying an ultralight airplane.
4. Flying Trapeze in Bonifacio Global City, Taguig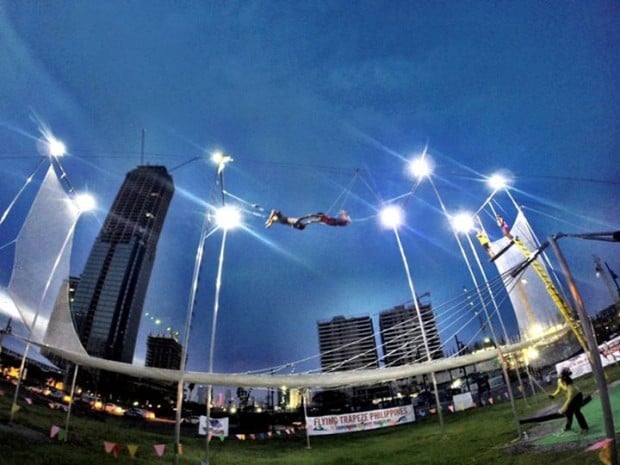 Image credit: Flying Trapeze Philippines
Forget about the routinely exercises of working out in a fitness gym because the flying trapeze is a fun and exciting way of burning your calories. Located in the heart of Bonifacio Global City, Taguig, it is the first and only full size flying trapeze rig in the Philippines.
5. Ziplining in Lake Sebu, South Cotabato
Ziplining may not be too challenging for you but trust me when I say that this one is totally different – you will be ziplining with a view through Lake Sebu's Seven Falls. The idyllic view of the waterfalls against a backdrop of lush green forest will certainly leave you breathless.
6. Helium Balloon in Mactan, Cebu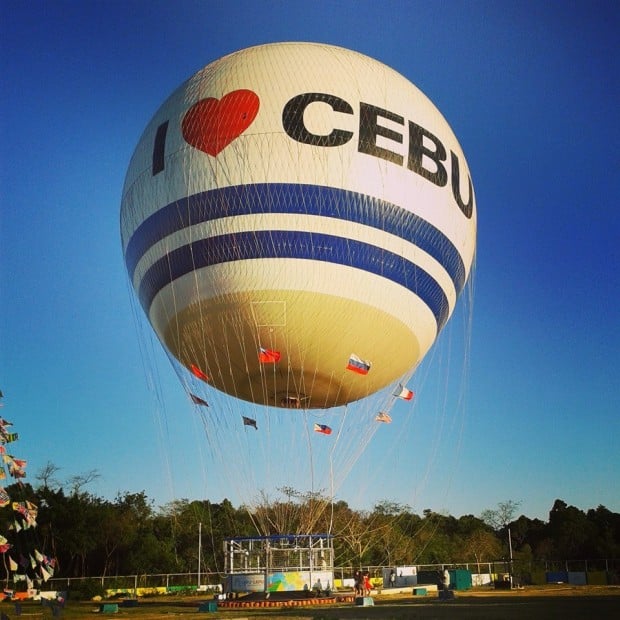 Image credit: Chill and Travel
If you can't make it to Clark, Pampanga's annual hot air balloon festival, then the Cebu Helium Balloon is the perfect option for you. Located in Hadsan Beach Complex, this huge helium balloon allows you to enjoy the beauty of the whole Mactan Island, 150 metres above ground.
7. Windsurfing in Boracay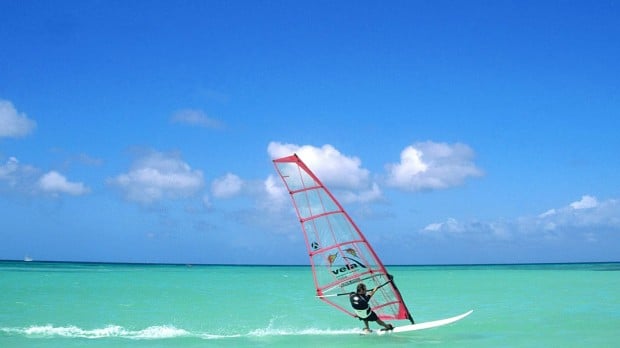 Image credit: lareserve-boracay.com
Combining both elements of surfing and sailing, windsurfing is one exciting water sport you have to try in Boracay, the most popular beach destination in the Philippines.
8. Kiteboarding in Boracay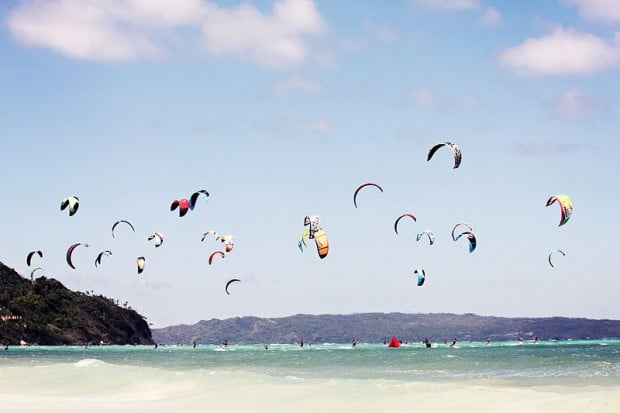 Image credit: Anastasia Zhebyuk
If windsurfing is not enough to satisfy your inner-adrenaline cravings, you might want to level up and try kiteboarding. It is another water sport that utilises a surfboard and a special kind of kite. Aspects of surfing, windsurfing, paragliding, wakeboarding and gymnastics are combined all together in this water sport.
9. Scuba diving in Tubbataha Reef
If you're passionate about scuba diving, you must explore the world-famous Tubbataha Reef, a protected marine sanctuary and a UNESCO World Heritage Site.
10. Rappelling down San Juanico Bridge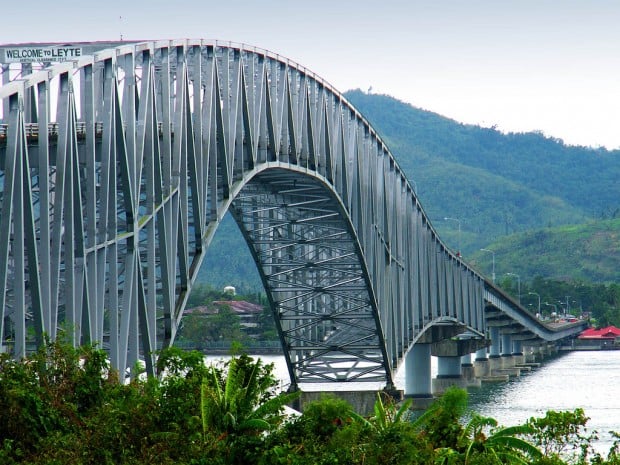 Image credit: Storm Crypt
Who would have thought a simple bridge could be a great venue for outdoor fun? Head to Samar or Leyte and dare yourself to rappel down San Juanico Bridge, the longest bridge in the Philippines.
11. Sandboarding in La Paz, Laoag, Ilocos Norte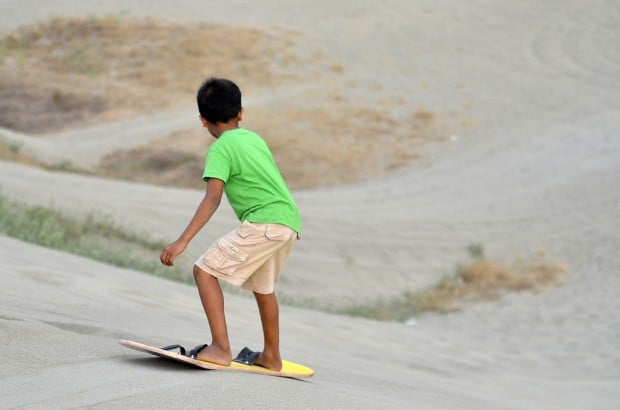 Image credit: Denise Bentulan
Wait, there's a desert in the Philippines? Yep, this mini desert is located in La Paz, Ilocos Norte, in the northern part of the country. A trip to Ilocos Norte wouldn't be complete without a quick sandboarding session.
12. 4×4 Off-Roading in Paoay, Ilocos Norte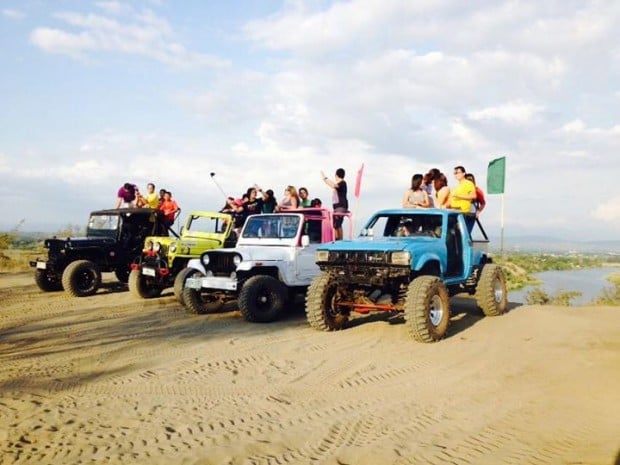 Image credit: Ilocos Sand Boarding Adventures
For another thrilling activity you must do in Ilocos Norte, hop into a 4×4 off-road truck and brace yourself for a heart-pumping ride through the desert.
13. ATV (All-terrain vehicle) ride in Mayon Volcano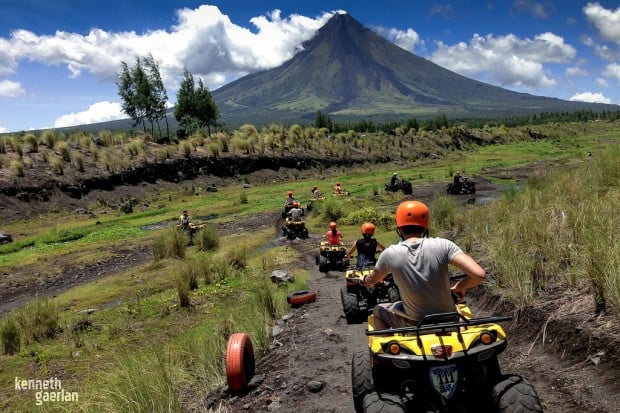 Image credit: Kenneth Gaerlan
ATV rides can be enjoyed in many parts of the country but nothing beats a ride at the foot of the perfectly-shaped Mayon Volcano.
Also read: 10 Reasons to Go Backpacking in the Philippines
14. Ligiron racing in Valencia, Negros Oriental
I bet you're not familiar with this one. Ligiron racing is a new kind of extreme sport unique to the town of Valencia in Negros Oriental. Locals have innovatively used hardwood to create a wooden scooter, which is used to race down the hill.
15. Spelunking in Sumaguing and Lumiang Caves, Sagada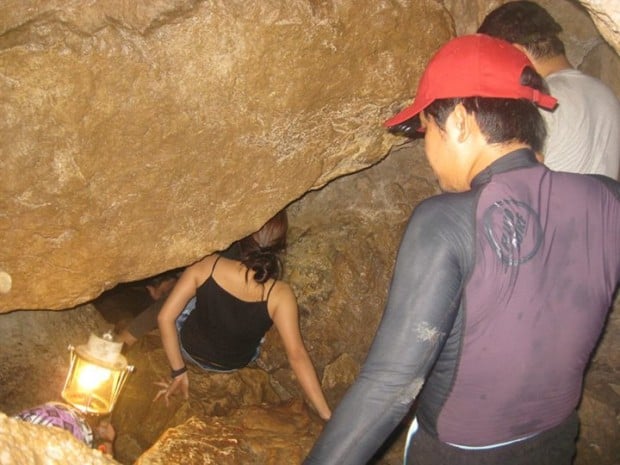 Image credit: Carmel Pielago
This adventure is definitely not one for the claustrophobic. As you go deeper into the abyss and venture into the unknown, you will be awed by the enigmatic rock formations of Sumaguing and Lumiang caves in Sagada, Mountain Province.
Also read: 10 Extreme Experiences You Must Have in the Philippines
Do you know any other outdoor adventures in the Philippines? Feel free to share them here.