Asia is a huge continent, home to every single type of vegetation, habitat and landscape imaginable. Its mountains and valleys, rivers and coastlines are wonderful places to explore on foot. Add to that some of the most scenic views in the world and you know that this is also a place where you will want to snap some photographs.
Also read: Hiking in Asia: 10 Places With Stunning Trails
The following 13 photogenic day hikes in Asia combine an active and heartbeat-raising day with the chance to return home with several amazing travel photos.
1. Mount Ijen, Indonesia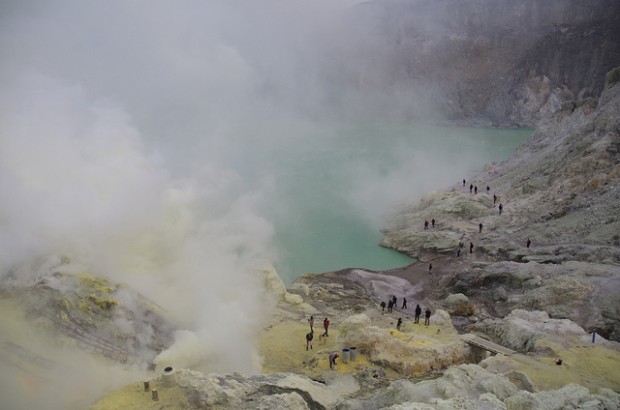 Image credit: Pieter Edelman
Located in East Java, Indonesia, Mount Ijen is one of the island's stratovolcanoes. Although it has been pretty quiet in recent times, the fact that this is still an active volcano is proven by plumes of smoke and sulfur clouds that rise and float along the trail. A major highlight is the beautiful turquoise lake that lies a short stretch below the summit.
Also Read: 5 Mountains in Indonesia With the Most Spectacular Views
2. TV Tower, China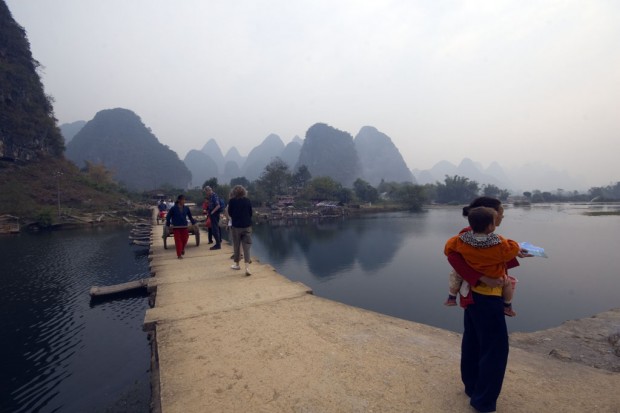 Image credit: Brian Yap
The hike to the TV Tower in Yangshuo, China, is a super-fun activity. The path is rather hard to find, though, squeezed in between houses and carved out of the mountainside. The views from the top take in the small village and the surrounding karst limestone hills.
3. Mount Bromo Indonesia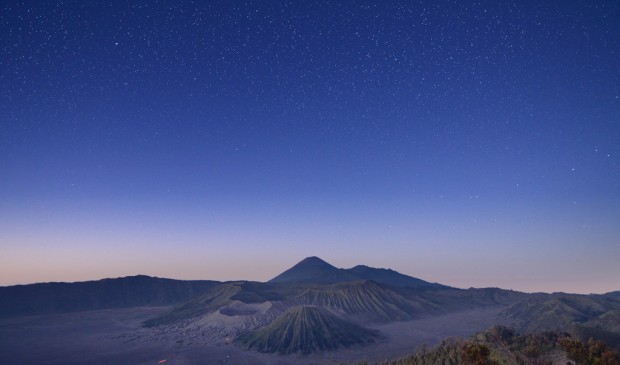 Image credit: Abdul Rahman
Arguably one of the most famous volcanoes in Indonesia, Mount Bromo is a challenging mountain that can be climbed in a single day. Many hikers rise in the middle of the night to make sure they're at the summit to witness a spectacular sunrise.
4. Lion Rock, China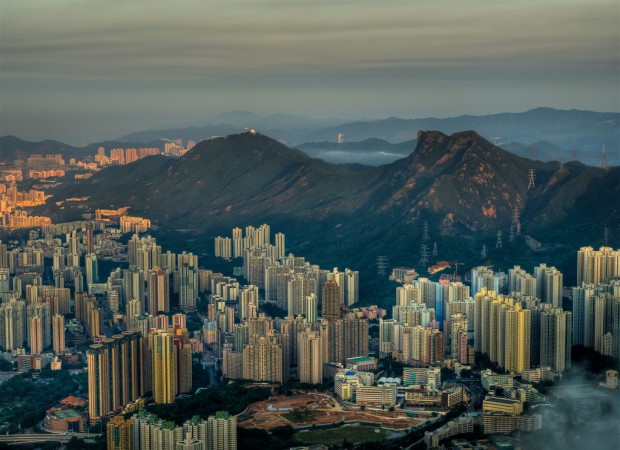 Image credit: YAT_OP
The Lion Rock is a hill in Hong Kong, a part of the range that forms the background of the city. The summit(s) offer downright breathtaking views of Hong Kong Island and Victoria Harbour.
5. Koh Phi Phi view point, Thailand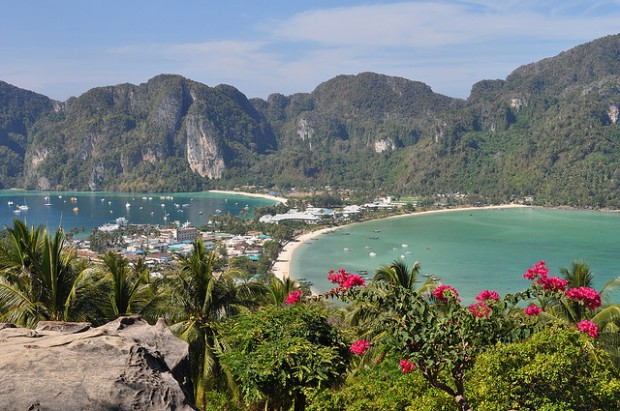 Image credit: Kullez
The hike to Koh Phi Phi view point is quite easy, and it offers people who take the time to do it amazing views of one of Thailand's most popular tourist islands.
6. Sapa, Vietnam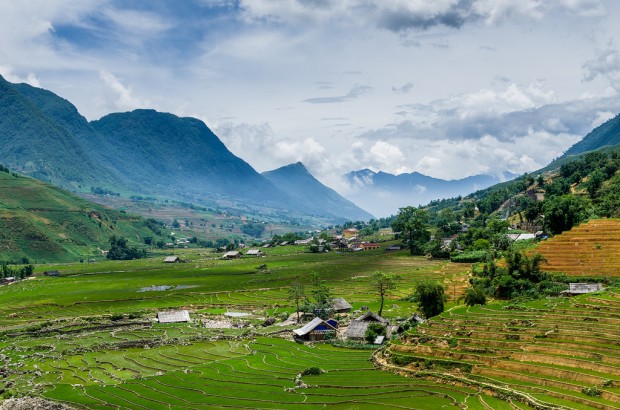 Image credit: Ben Ashmole
There is no specific hiking trail that stands out in Sapa, Vietnam. It's actually the dense network of trails and the freedom to create your own day hike that appeals to most visiting hikers. And the incredible natural scenery of course! This is a place of village markets and terraced rice fields.
Also read: 10 Reasons to Go Trekking in Sapa, Vietnam
7. Great Wall, China
Image credit: zsoolt
Although you could walk for days and days on the Great Wall of China, it's also possibly to spend one day exploring a short section of it, which is what most visitors do anyway. The Great Wall runs over hilly countryside, meaning that you'll have to climb some stairs. Besides the enormous historical and cultural significance of the place, the views aren't too bad either!
8. 100 Waterfalls, Laos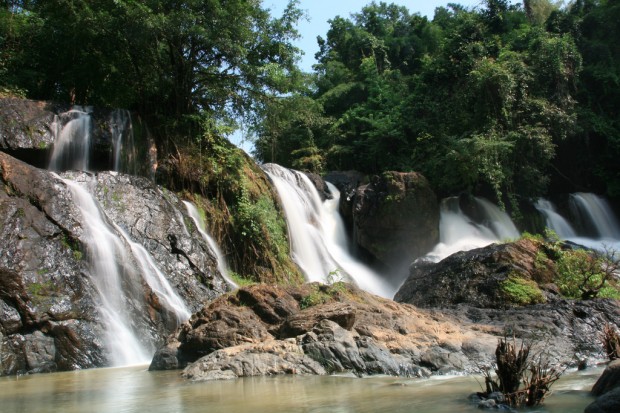 Image credit: naturalbornstupid
The 100 Waterfalls Trail is a less-known trail in the north of Laos. Before you can start hiking, you'll have to take a one-hour boat ride on the Nam Ou River. The trail itself runs through dense tropical jungle and past countless gorgeous waterfalls.
9. Mount Batur, Indonesia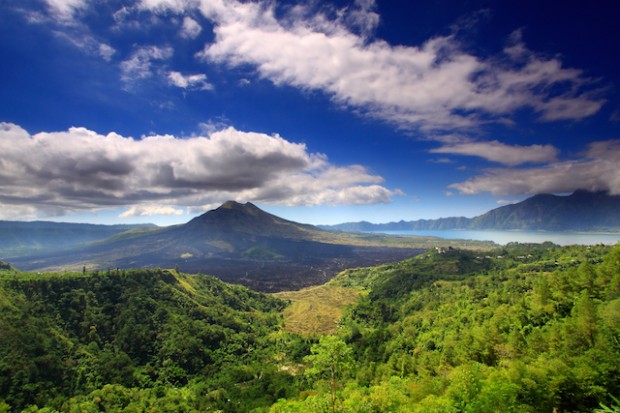 Image credit: tropicaLiving – Jessy Eykendorp
Mount Batur is yet another active volcano in Indonesia. This one is located in Bali, and it's one of the more popular mountains for hiking on this much-visited island. It's a fairly short hike to the summit and the views of Lake Batur and the surrounding landscapes are phenomenal.
10. Mount Jerai, Malaysia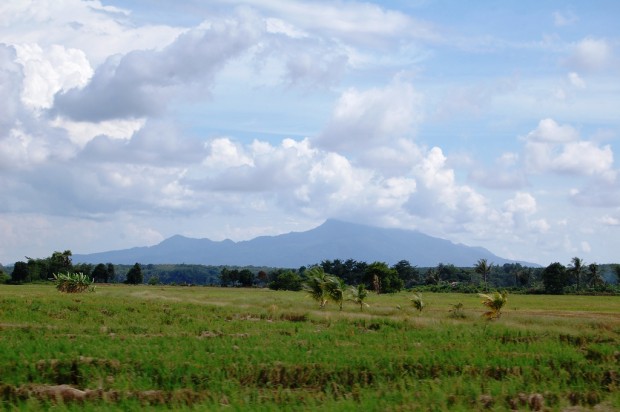 Image credit: diana john
Malaysia's Gunung Jerai is surrounded by flat green rice fields, which makes the mountain look much taller than it actually is. This is a mountain of huge historical significance – the prominent peak has been a navigational landmark for many centuries and the mountain has its fair share of legends as well.
11. Shakadang Trail, Taiwan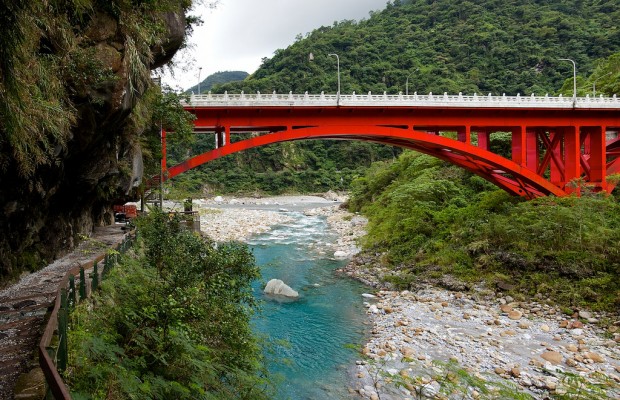 Image credit: Matthew Hine
The Shakadang Trail in Taroko National Park in Taiwan is a pleasant 4.4-kilometre hike along the beautifully clear Shakadang River. The trail leads through canyons and over boulder-dotted plateaus. As the river bends its way through the rocky landscape, huge pools of greenish blue water add to the diversity of the natural scenery. With a permit, you can continue on the Dali-Datung Trail, a roundtrip that takes approximately eight hours.
12. Doi Inthanon, Thailand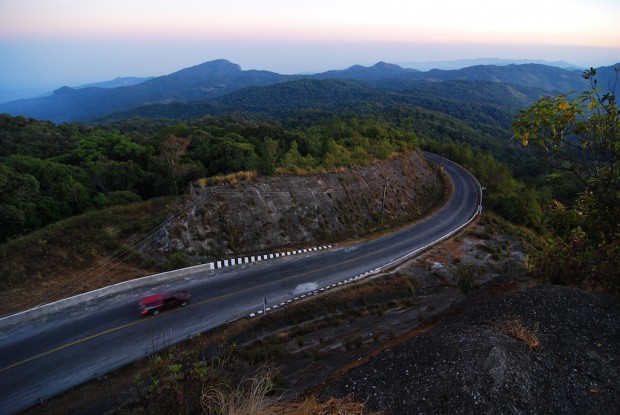 Image credit: Indy Dheegayu
Although there's no actual hiking trail leading to the summit of Doi Inthanon, there is, in fact, a road. Active travellers can walk to the top from the side of the road. From the top of Doi Inthanon, the highest point in Thailand, visitors will not find views that stretch far and wide. They will, however, find themselves surrounded by verdant foliage. The atmosphere at the top of the mountain is rather enchanting, especially with the chilly temperatures that come with high altitude. From the summit car park, there are several pleasant nature trails and boardwalks.
13. Kurama to Kibune, Japan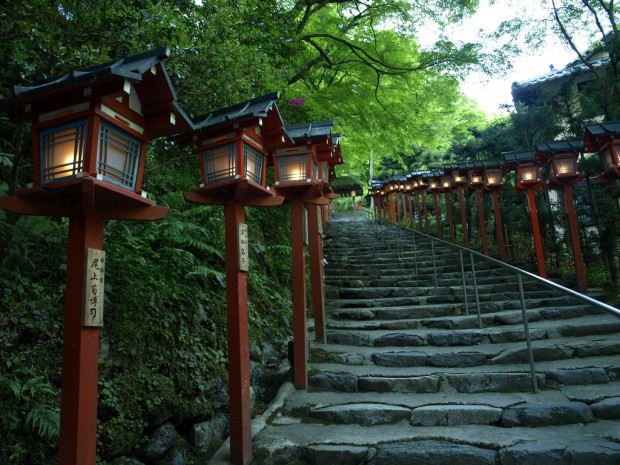 Image credit: merec0
The small towns of Kurama and Kibune are located a short but beautiful train ride from Kyoto, Japan. This gorgeous 5-kilometres afternoon hike runs between the towns and takes in mountain scenery, temples, hot springs and forests. Both towns have plenty to offer as well.
Also read: 10 Easy Hiking Trails in Asia for Beginners
Which one of these hikes have you completed, and do you have any more to add to this list? Share it in the comments section below!