Just a short boat ride from Singapore, Batam in Indonesia's Riau archipelago is a popular weekend destination and a good side trip from Singapore and Malaysia. Apart from its close proximity to Singapore, this small island is frequented by visitors because of its wonderful beaches, elegant resorts, big shopping malls and vibrant nightlife.
If you have been to Batam several times and thought that you have experienced everything it has to offer, you might be wrong. Here, I've compiled a list of more awesome things you can (and should) do in Batam.
1. 

Go crazy shopping in Nagoya Hill Shopping Mall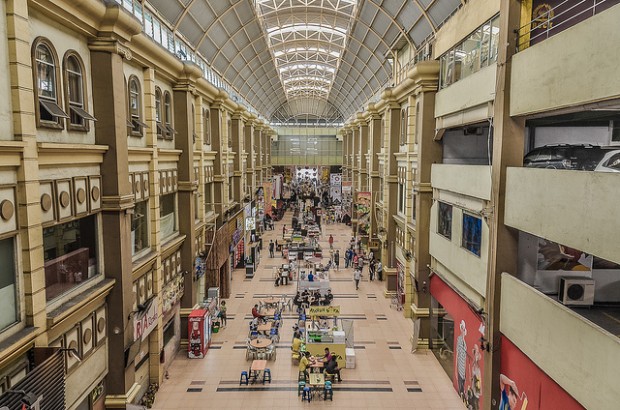 Doesn't Nagoya remind you of the brand, Naraya bags? Image credit: Andris Randing
The largest shopping mall in Batam, Nagoya Hill Shopping Mall is the most crowded and most visited mall because of its ideal location. You can find everything – funky souvenirs, clothes, electronics and perfumes! I did not get to visit this legendary mall during my previous trips. So go on my behalf, will you?
2. Conquer some exciting outdoor adventures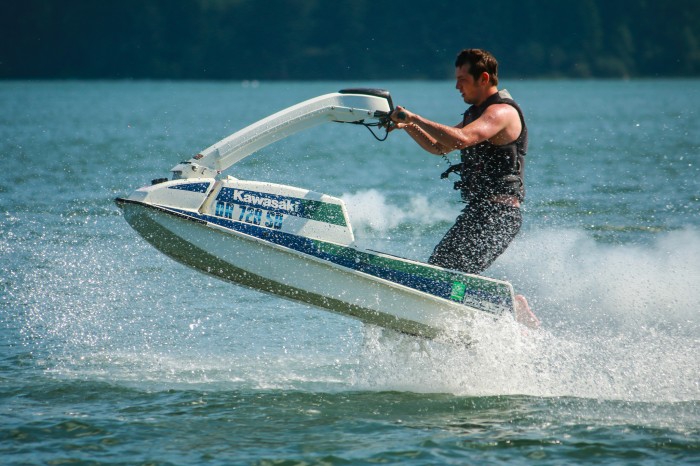 Image credit: Portland Corps
If shopping is not your cup of cappuccino, you can do outdoor activities instead. From flying fox to jetskiing, windsurfing and parasailing, Batam has your interests covered, whether it is on sea or high up in the air.
3. Window shopping at Batam City Square (BSC) Mall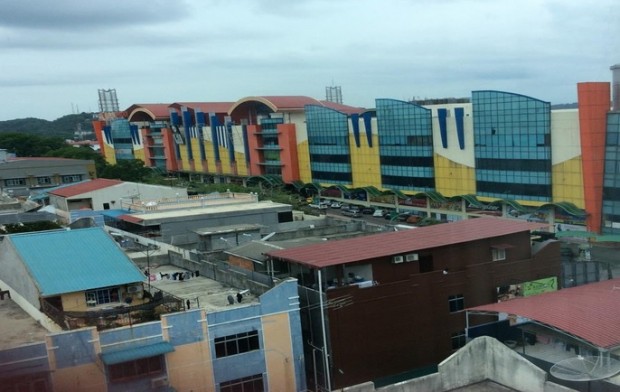 BSC Mall is just opposite Gideon Hotel.
Spend (or splurge) an afternoon away at BSC Mall. This is the place to go for cheap clothing. You can get your nails done too at the many cheap and good nail salons there. Don't forget to drop by one of the many restaurants in the mall to satisfy your Indonesian cuisine craving.
4. Speed on a go kart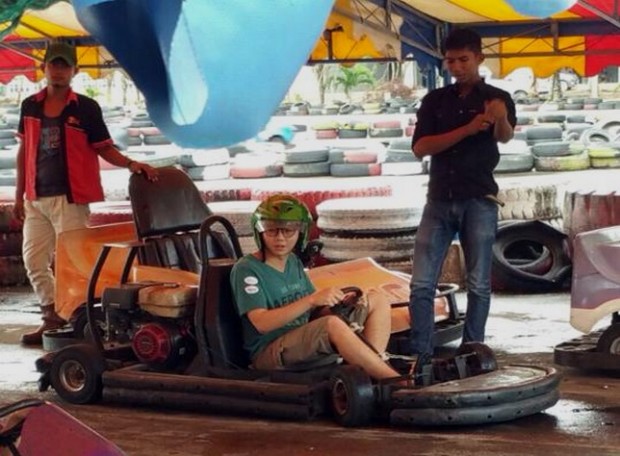 Notice the slightly wet surface on the ground in this photo? Nothing spells more fun than going on full gear at maximum speed, making sharp turns to avoid banging into car tyres, and having puddles of water splashed onto your shirts. You really have to experience this first-hand!
5. Sail in a kayak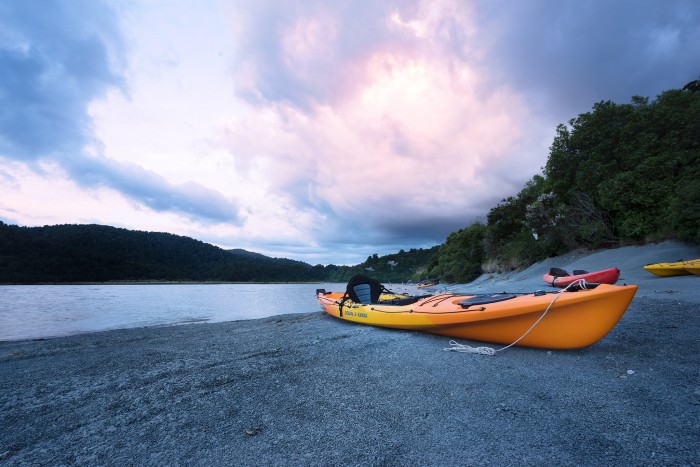 Image credit: pbkwee
Kayaking is a good way to have a romantic time with your partner or bond with your family and friends. Not only is it fun, it helps you burn those extra calories. Most of the resorts in Batam offer this leisurely water sport so don't miss it.
6. Keep calm and visit temples
Image credit: Tun Tun Win
Not an adventurous person? Pay a visit to the serene temples such as Tua Pek Kong Temple and Maha Vihara Duta Maitreya Temple to restore some inner peace.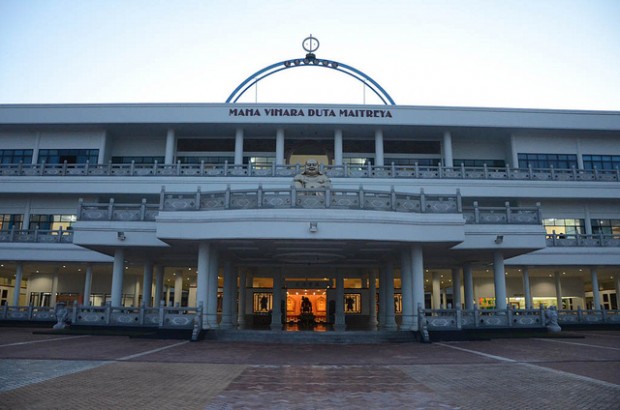 Image credit: Abdul Rahman
Here, you can offer incense for good health and luck. Also, you can easily spot Buddha statues and interesting features of the twelve zodiac animals directly opposite the temple.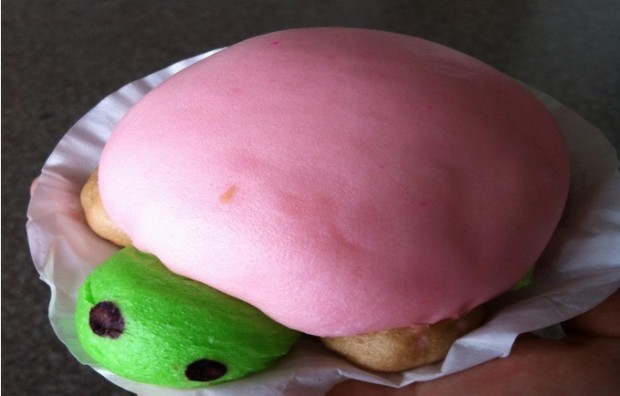 Don't hesitate to grab some adorable mouth-watering vegetarian buns inside the temple. Eating this colourful chocolate turtle bun left me feeling contented and "cruel" at the same time.
7. Capture sunsets at Barelang Bridge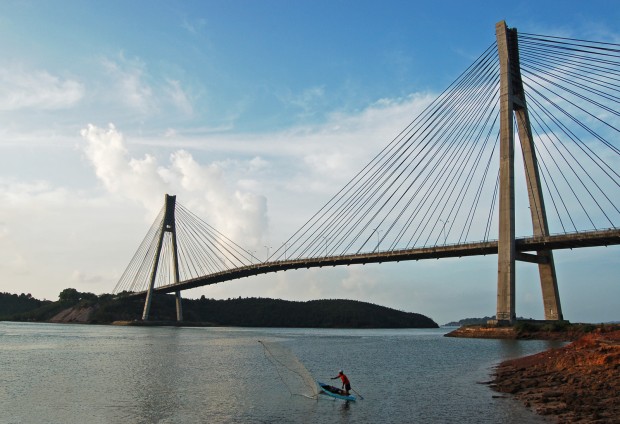 Image credit: toffeespin
In San Francisco, there is Golden Gate Bridge. In Batam, there is Barelang Bridge, a chain of six different types of bridges connecting the islands of Batam, Rempang, and Galang. Enjoy the picturesque seascape and wait for the stunning sunset while you're here.
8. Soothe your muscles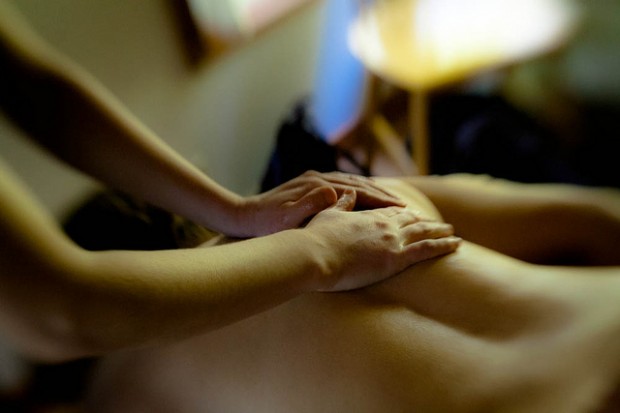 Image credit: hans peter meyer
After a day of fun-filled activities in Batam, what your body really needs is nothing but two solid hours of massage. Yes, over at Reborn Massage and Reflexology (beside BSC Mall), a soothing full body massage awaits you.
My favourite part of the massage was when the experienced therapist placed a hot towel on the back of my neck towards the end of the session. So warm and cosy, it melted my worries into thin air.
Reborn Massage & Reflexology
Ruko Penuin Blok R-3
Batam, Indonesia
Open daily from 10:00 AM to 11:00 PM
9. Indulge in sinful seafood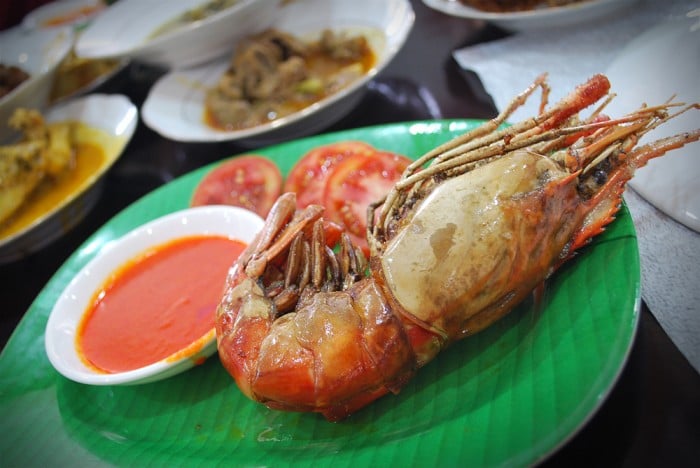 Image credit: Jason D' Great
By the time you walk out of the massage parlour (hopefully in one piece), it is probably dinner time. Did I just hear your stomach growl? Wait till you drool over the sweet and spicy mussels, black pepper crabs, steamed fish in Teochew style, fried golden calamari, huge tasty prawns and delicious oysters.
You can find plates of awesomeness at KTM Resort (20 minutes car ride from the Sekupang ferry terminal). Spend a lovely and undisturbed night at one of the romantic wooden huts far away from everyone and everything else. Don't worry about a lack of after-dinner plans, for a pool table, karaoke rooms and board games are just some of the many wonderful amenities to keep you fully occupied.
10. Enjoy a morning stroll at KTM Resort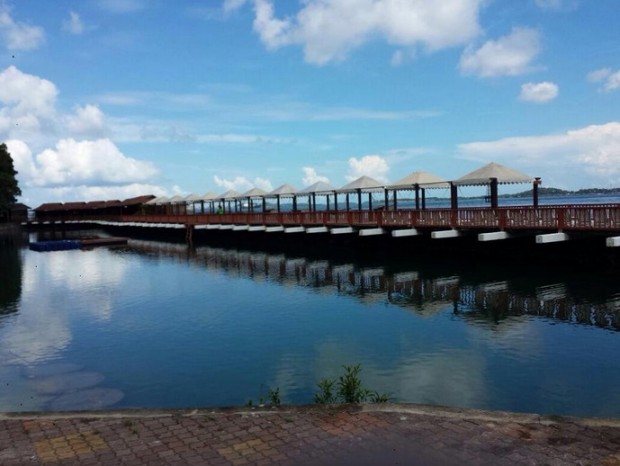 Give yourself enough time to appreciate the beauty of the surroundings. Take a stroll or an OOTD along these beautiful landscapes of KTM resort.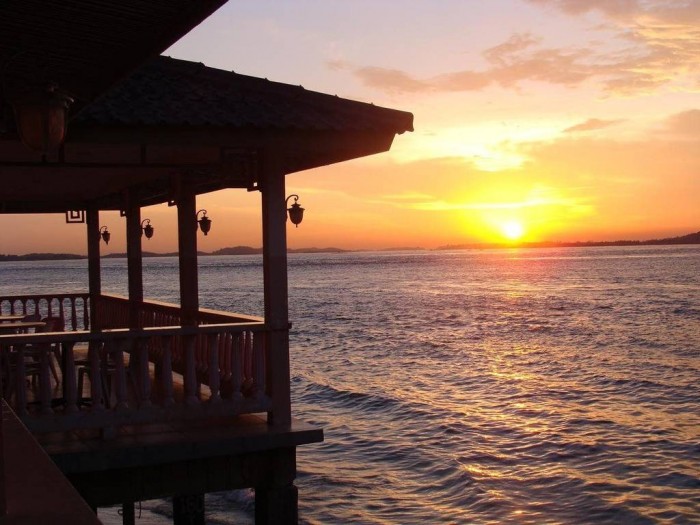 View from KTM Resorts. Image credit: KTM Resort Batam
11. Do souvenir shopping early in the morning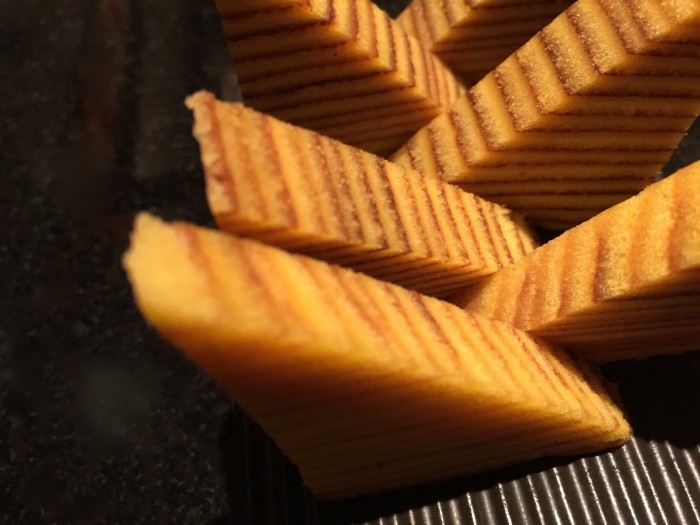 Image credit: Ivy Ho
Alternatively, take a cab to the crowded wet markets to join fellow travellers in buying crackers, sea cucumbers or the mandatory kueh lapis and honeycomb cakes back home.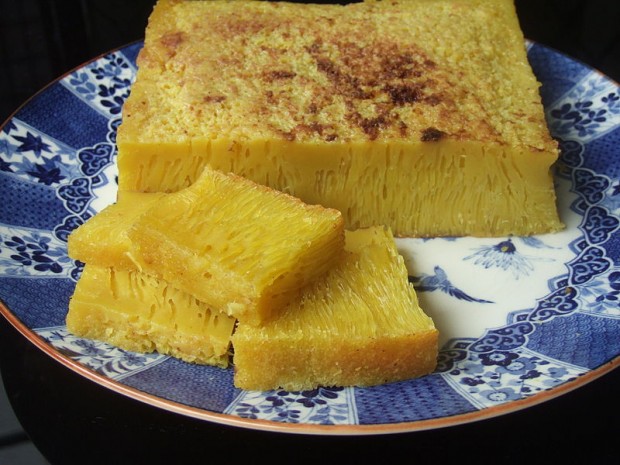 Soft, sweet and spongy honey cake. Image credit: Midori
BONUS: Stay at Allium Batam Hotel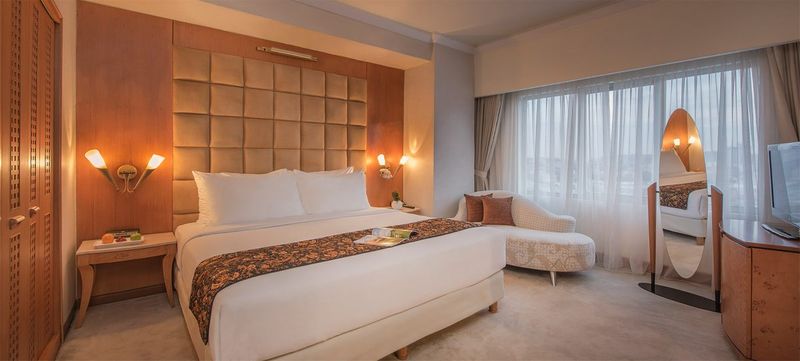 Don't know where to stay when in Batam? Allium Batam Hotel is your best bet! An elegant and stylish hotel at the heart of Batam's business and shopping district, it's central location in Nagoya means that you're surrounded by shopping centres and restaurants right at your doorstep! On top of that, it is a muslim-friendly hotel which serves halal food in the restaurant and lounge. In fact, the in-house restaurant at Allium Batam Hotel, Paris-Lyon, is the only place in Batam that offers black wood-fired pizzas!
[Unlock this Exclusive Offer and get 25% Off]
Save 25% from Best Available Rates when you stay with Allium Batam until 28 December 2018.
Inclusions:
Free pick up service from Harbour Bay Ferry Terminal
Free shuttle service to Nagoya Hill Mall (fixed time)
Buffet Breakfast (06:00 am-10:00 am) or Signature EMAB (Early Self-service Morning Allium Breakfast (available from 04:30 – 06:00 am)
Welcome drink upon arrival
Complimentary WiFi in room & public area
Complimentary use of outdoor swimming pool and fitness facilities
Click HERE to start booking and kickstart your Batam holiday!
Take advantage of this "Exclusive Offer", where you'll get 25% off when you book directly on their website. Plus, this rate includes buffet breakfast for two, Internet access and pick-up service from Harbour Bay Ferry Terminal. It's just so convenient for a short getaway!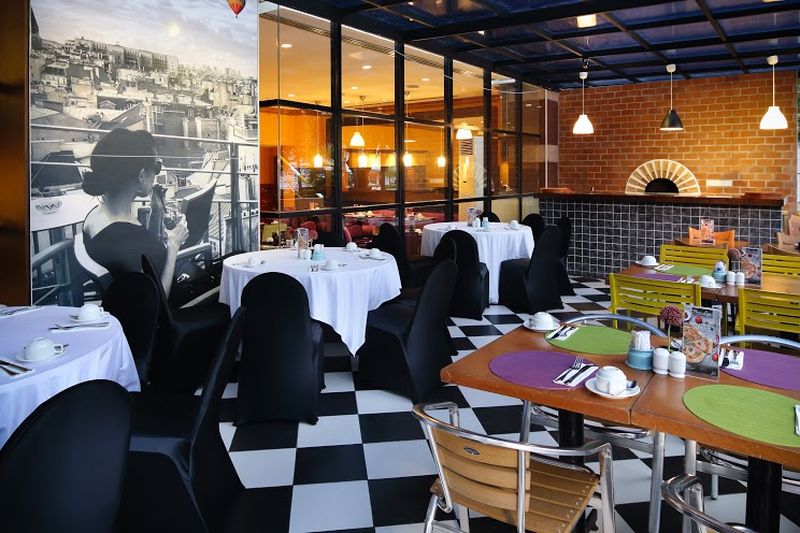 A well-planned itinerary is important, but ultimately, it's the company which makes all the difference. May you have lots of fun, joy and laughter in your next Batam trip, recharged and refuelled with sumptuous food, relaxing massage and good buys!