While millions of tourists flock each year to France and to other Western European countries, many of Europe's cheapest and most charming destinations are overlooked. Whether it is because some of them have suffered from war and other problems in the not-too-distant past or because of the hangover from the East-West divide in Europe during the Cold War, there are some European countries that are little known by those who live outside the region.
Marvel at the elegant landmarks and picturesque scenery of Amsterdam, the Rhine Valley, Lucerne and Paris. Catch a glimpse of Europe over a 7-day trip for less than $S1.7k with Trafalgar!
Here are ten countries to visit in Europe which make fantastic holiday destinations and yet are often sadly overlooked.
1. Montenegro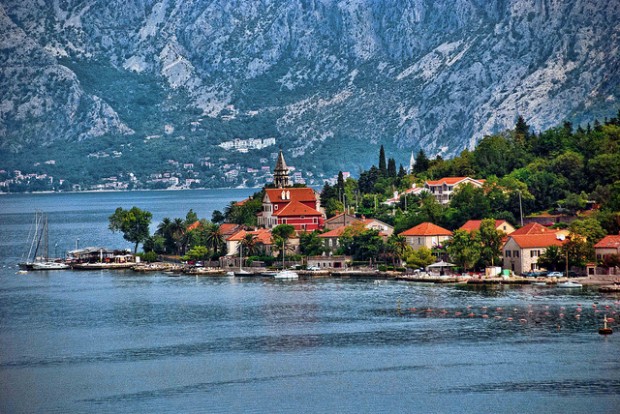 Image credit: Trish Hartmann
Montenegro has high mountains, dramatic gorges, fast flowing rivers and a scenic coastline on the Adriatic Sea. Though those in the know see it as an adventure lover's paradise and the perfect place for outward bound pursuits, mass tourism has yet to really cotton on to its many charms. This makes it all the better because this means that the country is thankfully relatively unspoiled and the prices of things on the country remain relatively low compared to Western Europe. Should you be planning to go to Montenegro, remember to take a look at the breathtaking beauty of Kotor Bay or explore the wild and remote Durmitor National Park.
2. Romania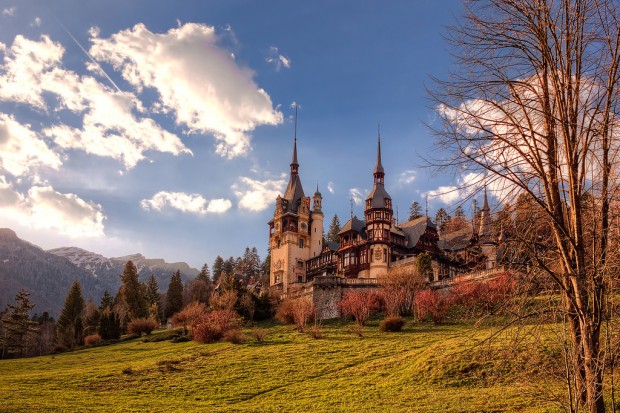 Image credit: Nico Trinkhaus
Romania may be an up and coming tourist destination since it joined the Euro zone but it is still a country that is relatively inexpensive to visit compared to elsewhere in Europe. Forget about the capital of Bucharest and travel instead to Transylvania, or to explore outward bound options in the Carpathian mountains. There you will find a beautiful landscape with some lovely settlements that have changed only a little, it seems, in the last hundred years. Travel to Romania now to see the last vestiges of a bygone age and explore it before it becomes more like the rest of the countries to the west.
3. Latvia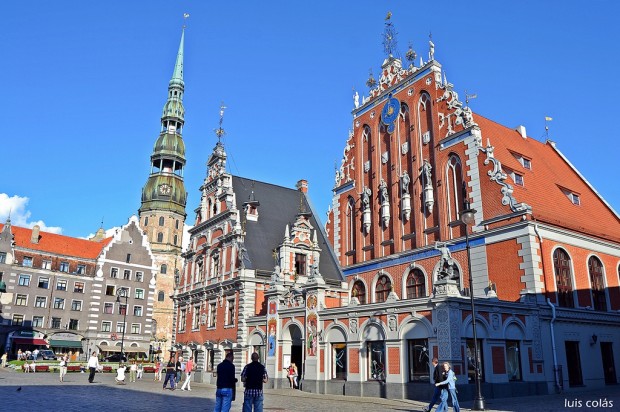 Image credit: Luis Colas
Latvia is at the centre of the Baltic states and it is an exciting destination that offers something a little bit different as compared to many better known destinations. You can have an exploration amid the beautiful Gauja Valley pines, see small villages lost in the depths of time and a people will a range of unique cultural practices. For something a bit faster paced, you can head to the modern yet historic capital of Riga or party on one of the countries wide, expansive beaches. Latvia has a strong and fascinating cultural identity which makes it the perfect antidote to modern, homogeneous travel options.
Also Read: 15 Experiences Every Traveller Should Have in Europe
4. Estonia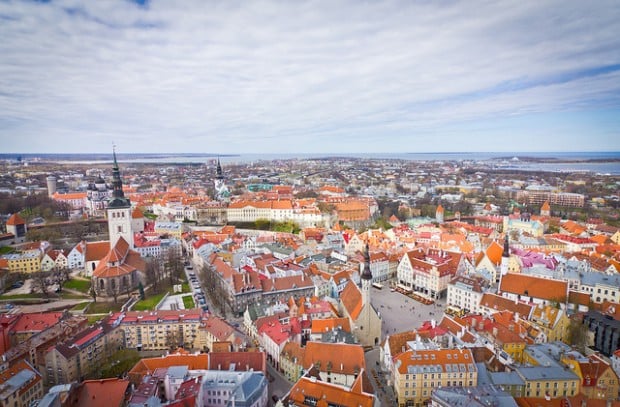 Image credit: Ville Hyvönen
Latvia's neighbour Estonia is no less enthralling. Explore the many islands and diverse terrain of this northern state. Its rocky shorelines, old-growth forest, lakes and marshland will captivate nature lovers. Many historic castles, fortresses and churches also dot the landscape, allowing all history lovers to delve right into the country's history. The capital city of Tallinn has a well-preserved Medieval core and is perhaps one of Europe's most unique and beautiful cities. Additionally, Estonia is special- in terms of cultural identity it is most like Finland, though Estonia being part of the Soviet Union set Finland and Estonia on different paths. Now Estonia is well and truly European and more and more people are falling for its charms.
5. Lithuania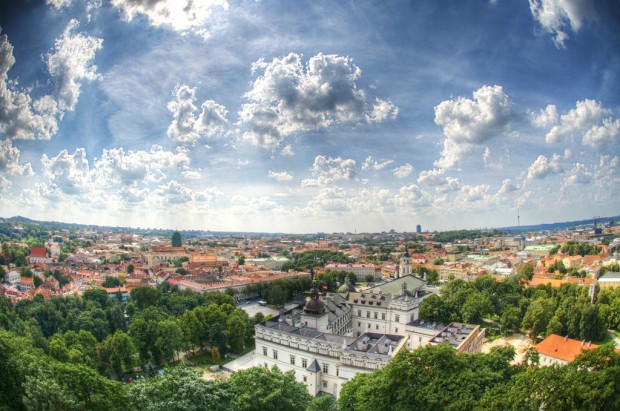 Image credit: David Kosmos Smith
Lithuania completes the triumvirate of quirky Baltic countries on this list. This vibrant and rebellious country is one of Europe's best-kept secrets. Foremost amongst this relatively small country's charms is its Baltic sea coast. Here you will find a unique sandy promontory known as the Curonian Spit. Lithuania's coastal wetlands attract migratory birds making this an excellent spot for those who like bird watching. The capital of Vilnius, near the Belarus border, is an interesting city with quaint, cobbled streets and many historical sites of Baroque beauty. All this makes Lithuania is one of the countries to visit in Europe.
6. Slovenia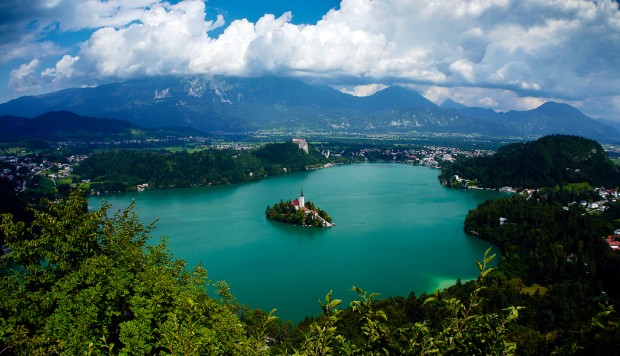 Image credit: James Southorn
Slovenia is an outward bound enthusiast's dream. Known, if it is known at all, for its mountains, natural beauty and outdoor sports options, Slovenia is blissfully unspoiled and where man made structures do intrude on the landscape, they often enhance rather than detract. One example of this is at Lake Bled, where a church atop an island and a cliff-top castle beside the lake just add to the dream-like fairytale vibe of the place. You can hike in heavenly Triglav National Park, raft on the Soca River or explore the cultural and historic attractions in lovely Ljubljiana, the country's capital.
7. Slovakia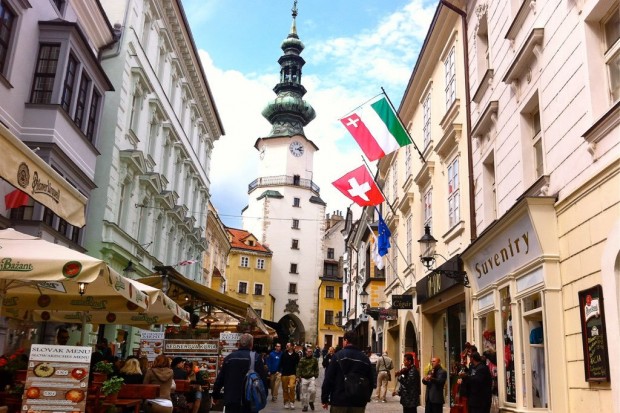 Image credit: Hey Explorer
Slovakia's capital Bratislava may be becoming better known after it became an independent state, but much of the rest of the country is still little known outside Europe and hidden pockets retain a folk culture that has disappeared from much of Europe. Thick forests and perfect hiking trails criss-cross this delightful country, while the countryside is replete with medieval sites and dramatic fortresses.
8. Moldova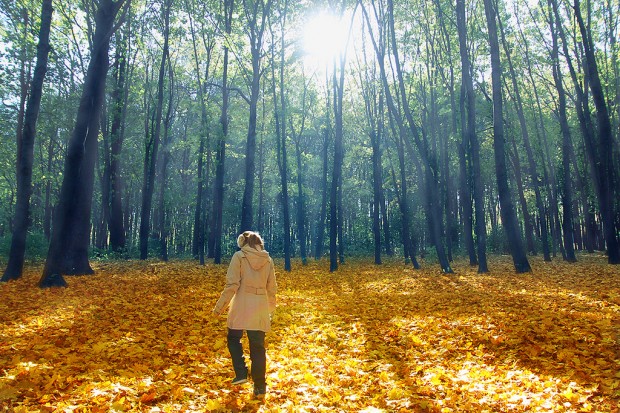 Image credit: michieru
Moldova is not only cheap and far away from well-known European capitals – it is also beginning to develop a rather interesting wine industry around vineyards that make some of the best wines in Europe. The countryside is delightfully unspoiled, making them a pleasure for the wanderer. The cities and towns of Moldova, especially in seperatist Russian speaking Transdniestr can make you feel as if you have stepped into the Soviet Union. Those adventurers who really like to explore a place little explored by foreigners should be happy here, where there are only between 12,000 and 20,000 visitors a year on average in recent years.
9. Kosovo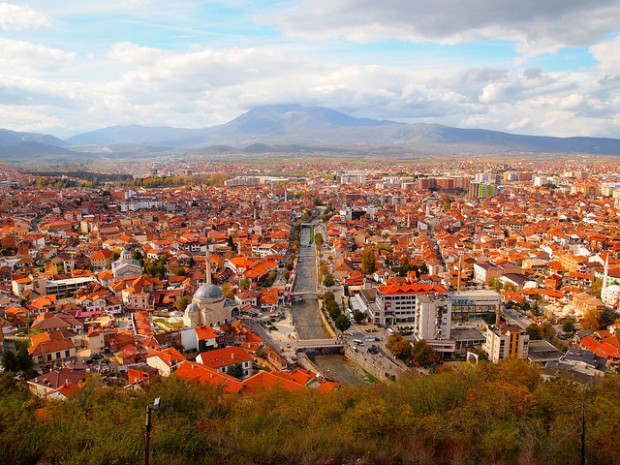 Image credit: Beer Skittles
This is Europe's newest country, having declared independence from Serbia in 2008. Kosovo is a fascinating place of charming mountain towns, wonderful hiking trails and cultural and historical treasures that is, these days, perfectly safe to travel to, though it is by no means a completely stable state. This place truly is off the beaten track for travellers and the state is interesting in its cultural make up and its recent history. Kosovo is also far away from most of the major European capitals– it is right at the heart of the Balkan Peninsula, Europe's least well-known region.
Also Read: Top 12 Countries in Europe that Hikers Will Absolutely Love
10. Bosnia and Herzegovina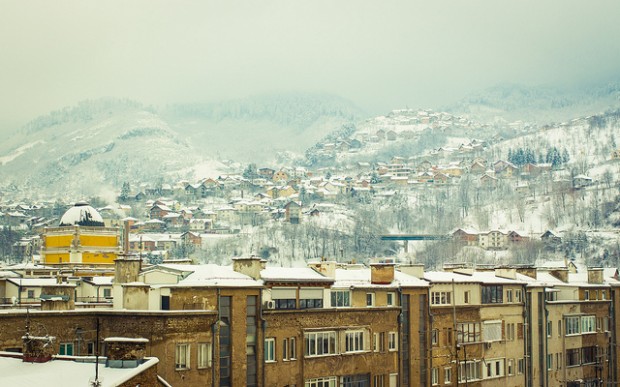 Image credit: Ivana Vasilj
Sarajevo, the capital of Bosnia and Herzegovina, is one of the most delightful places on the Balkan Peninsula and contains one of the most picturesque old towns in the region. It was on the Latin Bridge of Sarajevo that Archduke Franz Ferdinand was assassinated, which caused the First World War. If you'd like to learn more about the country's recent history, it is covered at the War Tunnel Museum, which shows how food was smuggled into the town during the siege in the 1990s.