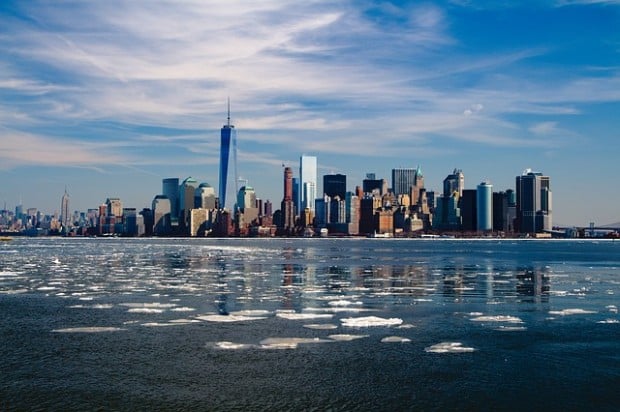 It seems like everybody wants to go to New York for some reason. Is this because New York is the city which dreams are made of and where possibilities are endless? Or is the reason for New York's popularity something else together? Let's take a look at the top attractions in New York City and see what makes it a dream destination for many around the world.
Also read: How New York Changed My Life
1. Open Spaces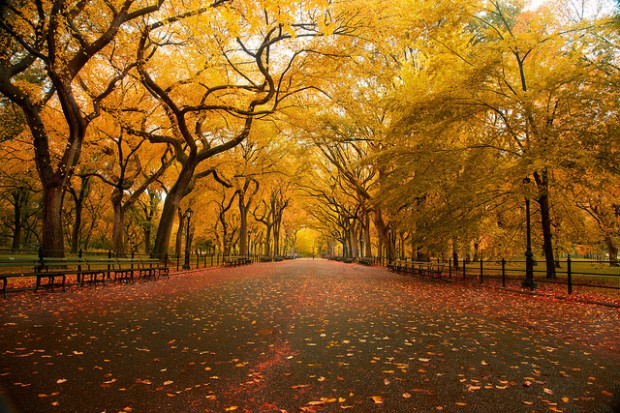 Image credits: Chris Ford
With just how many attractions there are in New York City, you will be amazed to discover the number of open spaces there are. Central Park, which is only the 5th biggest park in New York City in spite of just how prominent it is, is an eco­-friendly area of 843­acres. Travel on the unbeaten path and explore New York City's  1,700 parks. In almost all parks, you can enjoy outdoor activities like cycling, running, riding… or you could simply sit on a bench and enjoy the green areas amidst the bustling city.
2. Times Square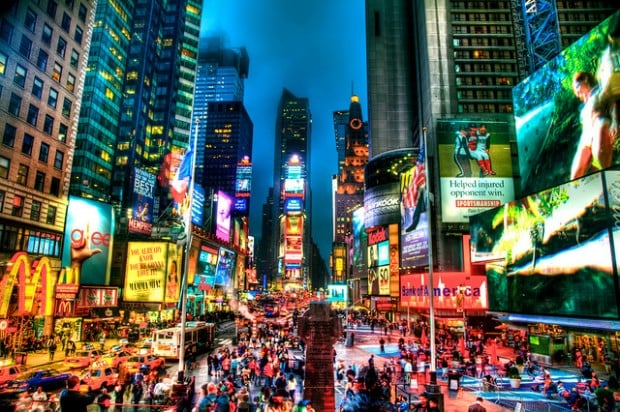 Image credits: Joey Lax-Salinas
Times Square used to be a location that tourists would steer clear of. However, ever since Times Square has been renovated, it has become one of the places tourists must visit in New York City. Despite Times Square being one of the busiest locations in New York City, Times Square is safe for travellers. Many of the must-see attractions for travellers like Hard Rock Cafe and American Girl Place are also located in Times Square. And Times Square is the place to be at during New Year's Eve for you to get a glimpse at the spectacular, world famous New Years' countdown. Quite a few people also go to Times Square just to take a look at all the neon signboards, which is an interesting experience you can try.
3. Museums
Image credits: Wally Gobetz
Several of the best galleries in the world can be discovered in New York. While looking through all of the galleries would be ideal for art lovers, there is never enough time in just one holiday to examine every art piece in great detail (although this is a great excuse for you to return to New York City one more time!). The more prominent galleries that you can visit in New York City are the Museum of Modern Art, American Museum of Natural History, and the Children's Museum of Manhattan.
4. Broadway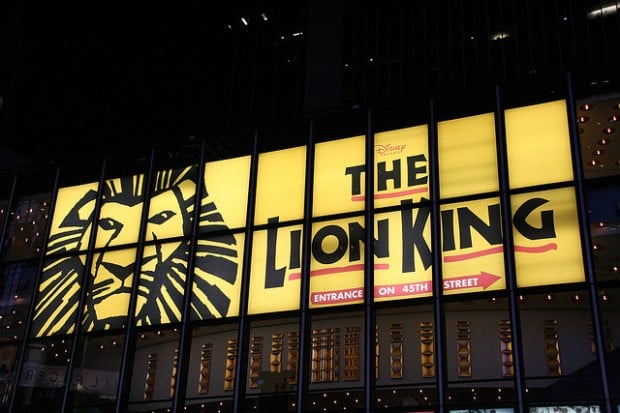 Image credits: Brian Askrud
The many performances that you can watch on Broadway is sufficient to attract many tourists to New York City. And with 40 Broadway theatres that are in New York, there is no excuse for tourists not to make a stop at one of them. So when you visit New York City, you have to make time to watch at least one show in Broadway. With Broadway offering many different shows, you will be spoilt for choice.
5. Statue Of Liberty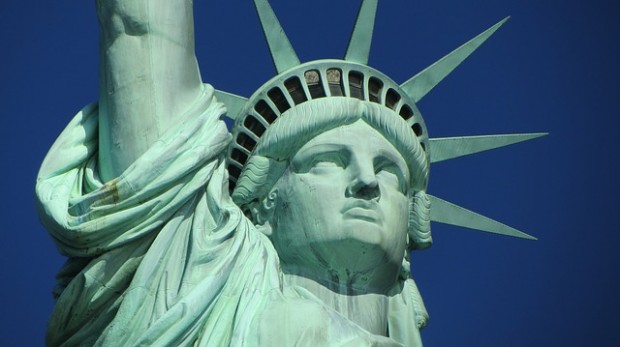 Image Credits: Pixarbay

The Statue of Liberty represents the ideals which America was founded on. The Statue of Liberty is found on Liberty Island, a 12­acre island within the New York Harbor. Nearby Ellis Island, which is the port where immigrants in the past got their first glimpse of the United States, is likewise worth an visit.
6. Empire State Building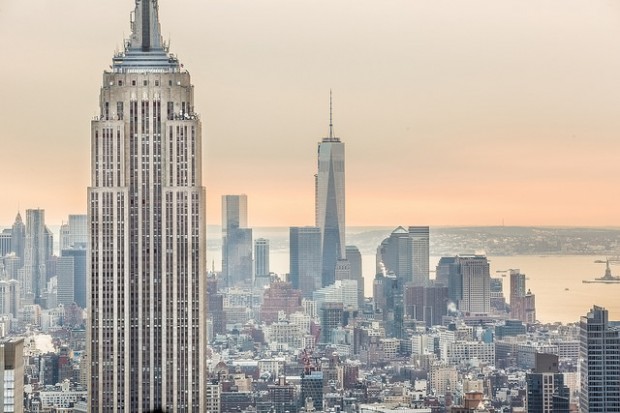 Image credits: Gregg Jaden
The Empire State Building, which is 102­ stories high and is a shining example of the Art Deco style of architecture, is a prominent symbol of New York and a place you have to visit. It is not merely the architecture that captures tourists' imagination: the observatory deck situated on the 86th flooring makes the Empire State Building an attraction not to be missed. The observatory deck is situated outside the building and will provide you with one of the most remarkable vistas of New York. On a good day, you can get a panoramic view of 80 miles out from the deck.
7. FAO Schwartz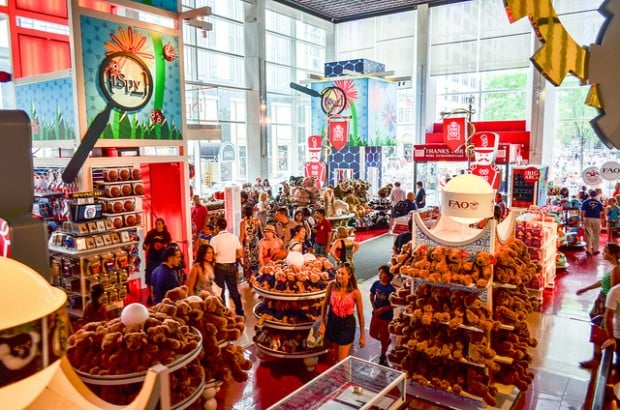 Image credits: m01229
Entering the most significant toy store on the planet is sufficient for those who love toys to make a trip down to New York. However, FAO Schwartz provides the tourist with a magical experience that makes FAO Schwartz more than just a toy shop. Every morning, live "toy soldiers" will welcome you with a performance as you stroll in. Once inside, you will be surrounded by large stuffed toys. Inside the shop, there is a LED­ display on the ceiling which will  transform continuously throughout the day. Although the floor piano has expert dancers providing performances for visitors throughout the day, visitors to FAO Schwartz can play with the piano in between performances. As such, although FAO Schwartz is a toy establishment, the young at heart can have as much fun as children inside.
8. Rockefeller Center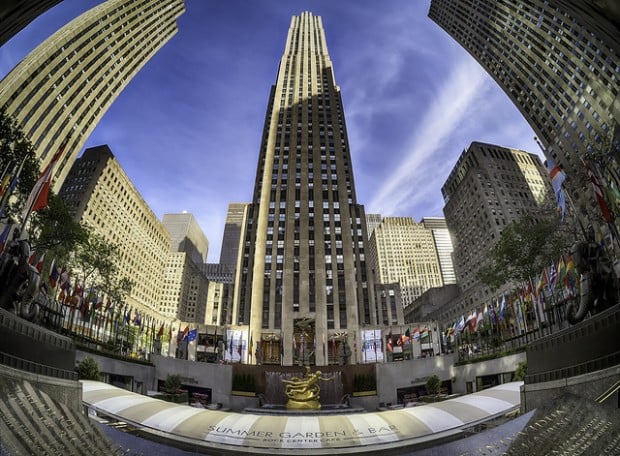 Image credits: Roman Kruglov
One of the activities that you must try out at the Rockefeller Centre is ice skating. Rockfeller Centre's ice skating arena is open throughout the winter. Although the ice skating arena is busy throughout the holidays, the vacation period is when the ice skating arena is truly packed so you should avoid this period when possible. If you do not skate, you can unwind and enjoy looking at the skaters while sipping a large mug of hot chocolate.
9. Lincoln Center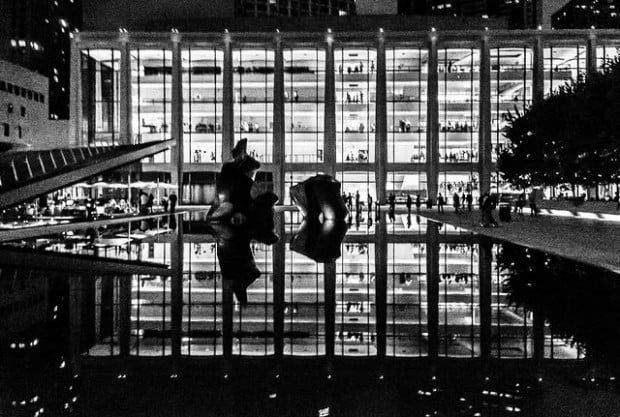 Image credits: Stefano Ravalli
The Lincoln Center, at a whooping 16.3 acres, is the world's largest performing arts center. Inside the Lincoln Center, you can take a look at one of the world's largest collections of modern art. If you are lucky, you might be able to catch a performance by one of the resident performing arts groups. A few of the performing arts groups housed in the Lincoln Center are the New York City Ballet and The New York City Opera.
10. Grand Central Terminal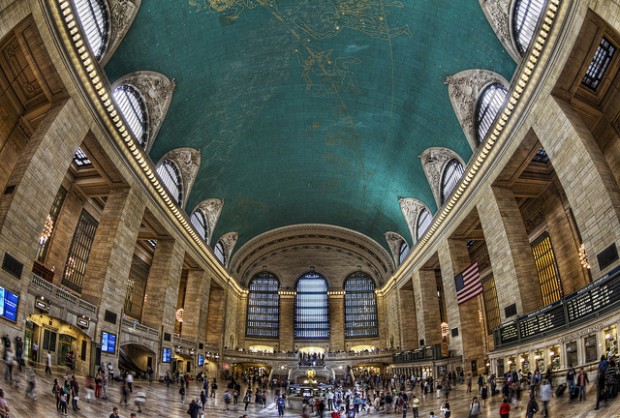 Image credits: Kah-Wai Lin
The Grand Central Terminal, which was constructed some time between 1903 and 1931, is a attraction you need to visit while in New York even if you are not taking a train. Take a look at the interior and exterior of the Grand Central Terminal, which is one of the most beautiful landmarks in the city. You can also take a tour which will allow you to learn about the past of the terminal, including the time when demolition of the Grand Central Terminal seemed inevitable and how the city of New York eventually managed to preserve the Terminal.
Also read: The Layover: 24 Hours in New York City