Contributed by MuslimTravelGirl.com
Europe is such an awesome place to be living. So much diversity, beauty and hospitality everywhere. After completing a 3-week tour of Europe I thought I will put together a guide of my favourite European cities and the halal places you can eat. Surprisingly there are so many places and there are so many diverse communities in Europe that there is no reason why you shouldn't visit these cities.
They are very cheap with low cost airlines and only within few hours you can be in a totally different place. Pretty cool. Keep an eye out as I will be adding my reviews soon for the below places.
Malta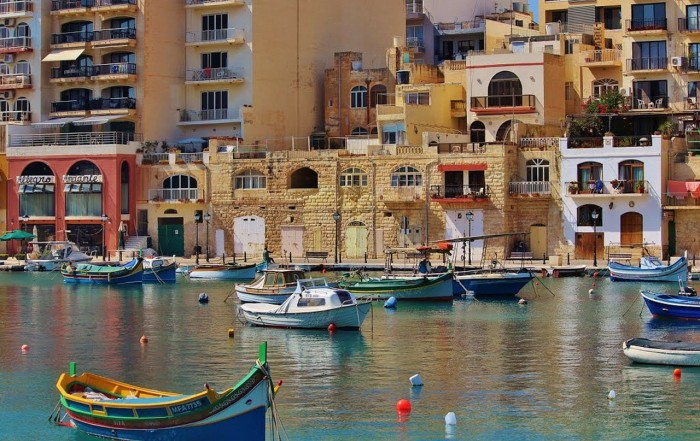 Malta must be one of my favourite Muslim friendly destinations in Europe. Not expectated by many but I find it super beautiful and Muslim friendly. There are plenty of halal restaurants, history, beaches and beautiful resorts. Malta is a small island-country, located in the Mediterranean sea and this makes it the perfect getaway for a summer vacation. If you are wondering if there are halal restaurants there, there are 11 in Valetta only!
Millenium Kebab – (110 Triq Ix – Xatt | Sliema SLM 1020, Sliema , Malta)
Ali Baba (9 Ponsomby Street, Gzira, Malta)
Also in Malta you can find one mosque Islamic Centre of Paola at Triq Kordin, Paola, Malta.
Vienna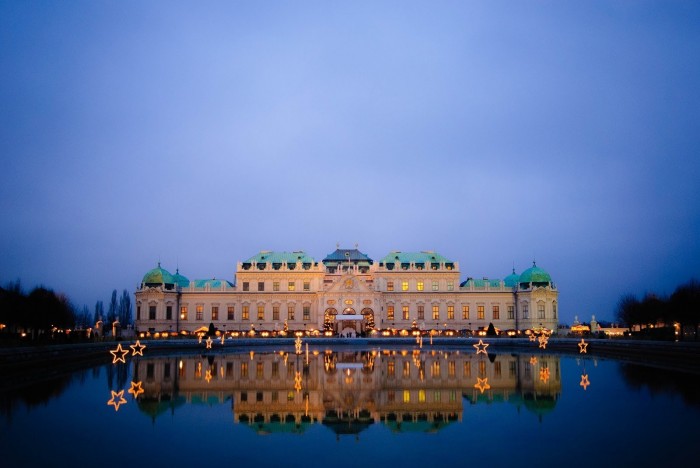 Vienna is the capital and the largest city of Austria. While you're there, you shouldn't miss the Historic Centre of Vienna, the Opera House,  Schoenbrunn Palace and Kunsthistorisches Museum.
Two of the halal places you shouldn't miss there:
Restaurant Demi Tass (Prinz-Eugen-Straße 28, Vienna, Austria 1040) and the
Kent Restaurant (Brunnengasse 67, Vienna, Austria 1160)
In Vienna there are a total of 8 mosques with the Islamic Centre of Vienna as the largest and main mosque –Islamisches Zentrum Wien (Am Bruckhaufen 3, Vienna, Austria 1210).
Also read: Travel by Style: 8 Europe Itineraries for 8 Types of Travellers
Budapest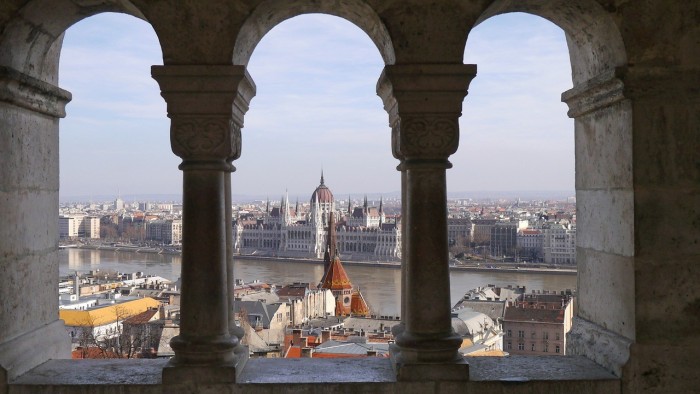 Budapest is the capital of Hungary, and it offers not only plenty of halal places, but also some very beautiful attractions like the Chain Bridge, the Buda Castle, the Hungarian State Opera House and many more. While you're there, you shouldn't miss to dine out in:
Szeraj ( 13 Szent István körút, Budapest, Hungary 1055)
Mughal Shahi (Városmajor utca 57, Budapest, Hungary 1122)
There are a total of 9 mosques and one of them is the Hungarian Islamic Community ( Városmajor utca 57, Budapest, Hungary 1122).
Rome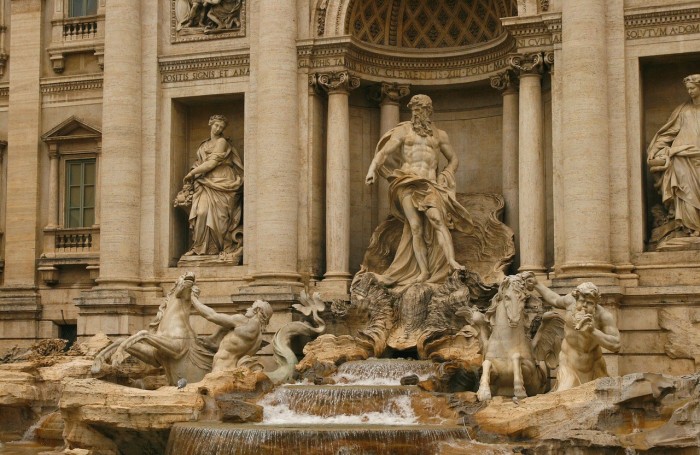 Rome is not only the capital of Italy, but also a great place where you can eat halal food, explore the ancient monuments, walk through the squares and the fountains, make wishes and so much more. Check out my guide for 24hrs in Rome. When it comes to halal food, there is also plenty of choices.
Two of the 24 restaurants you can try out when in Rome:
Himalaya's Kashmir where Indian and Pakistani food is served  (325 Via Principe Amedeo, Roma, Lazio 00185)
Chicken Hut ( 465 Via Tuscolana, Roma, Lazio 00181)
With 30 mosques around the city there is plenty of places where you can pray and meet locals. Check out the Islamic Faith Center (via di San Vito, 12A, Rome, Lazio 00185).
Paris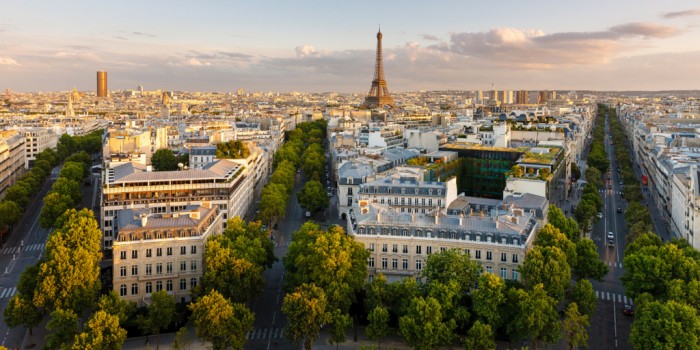 The beautiful Paris. I don't think that an introduction is needed for such a beautiful and cosmopolitical city as  Paris. The capital of France offers a great variety of halal restaurants  and mosques. Paris has over 100 halal restaurants and two of my recommended places are:
Le Taj Mahal ( 78 Avenue Du 8 Mai 1945, Le Blanc Mesnil, Île-de-France 93150)
Sahil (104-106, rue du Faubourg Saint-Denis, Paris, Île-de-France 75010)
Mosque: Al Ihsan (2 Boulevard de la Résistance, Argenteuil, Ile-de-France 95100).
Amsterdam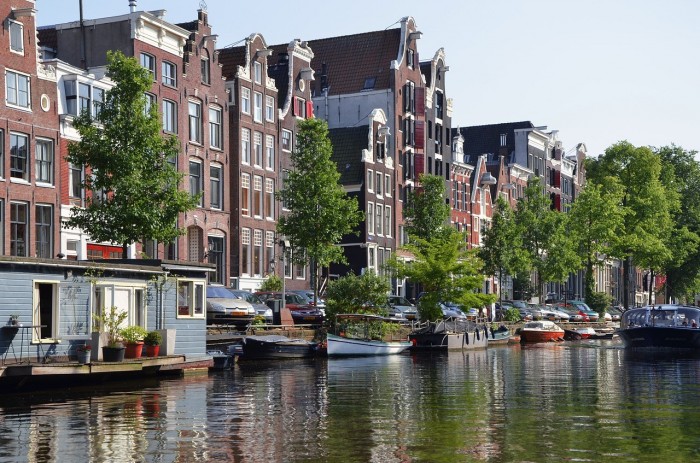 The capital of the Netherlands is a city full of life, colour, bicycles, canals and bridges — quite a picturesque place! The Netherlands has a large Muslim community so prayer facilities and halal restaurants are never a problem. In Amsterdam only, there are over 59 restaurants serving halal food. You might want to dine at:
Bazar Amsterdam (182 Albert Cuypstraat, Amsterdam, Noord-Holland 1073)
Meram (219 Linnaeusstraat, Amsterdam, Noord-Holland 1093 EP)
Mosque : Djame Masdjied Taibah ( 125 Kraaiennest, Amsterdam-Zuidoost, North Holland 1104 CE)
Berlin
Being one of the largest cities in Europe, it would be illogical not to have a lot of halal places. Considering that the Muslim population in Berlin is numerous, there is no shortage with 138 halal restaurants and  46 mosques.
Restaurant Hafis (47-49 Alt-Moabit, Berlin, Germany 10555)
Adonis Imbiss (132 Torstraße, Berlin, Germany 10119)
Mosque: Masjid Al Falah Berlin (Perleberger Straße 61, Berlin, Germany 10559)
Also read: Exploring Berlin By Buses and Trains
Zurich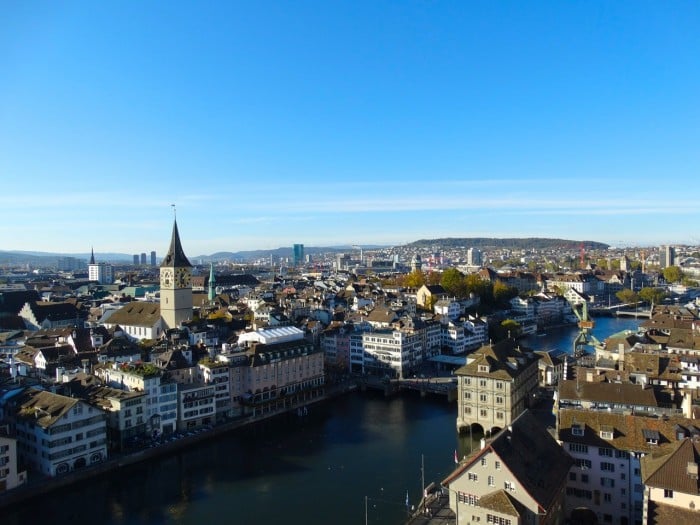 Zurich may be not be the cheapest city in Europe,  but it is one worth visiting! Check out my guide on what to do when in Zurich. It would make the perfect destination for a weekend break! There are almost 20 halal restaurants and a few mosques.
Curry Queen Take Away (663 Badenerstrasse, Zürich, Canton of Zurich 8048)
Güven Restaurant & Market (Bahnstrasse 80, Regensdorf, Canton of Zurich 8105)
Mosque : Madni Masjid (147 Weinbergstrasse, Zurich, Canton of Zurich 8006)
Barcelona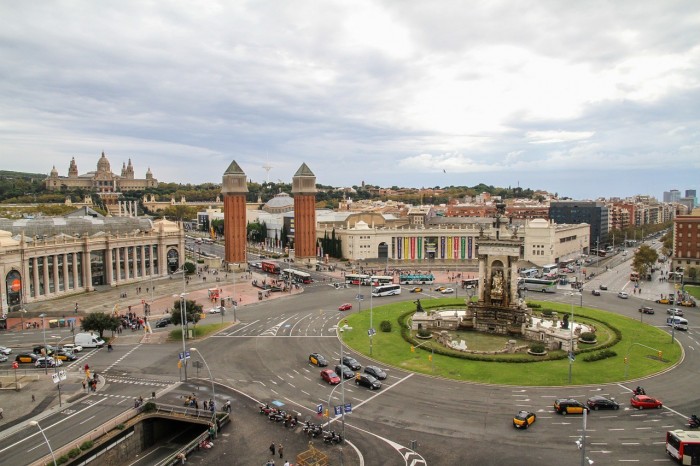 Barcelona, may not be the capital of Spain, but it sure is its biggest one and the most multiculturally diverse. It should come to no surprise that the halal restaurants and mosques are more than enough, for a Muslim friendly stay there.
Kapadokya (6 Carrer Fusteria, Barcelona, Catalonia 08002)
Lal Qila Barcelona (49 Carrer de Roger de Llúria, Barcelona, Catalunya 08009)
Mosque: Masjid Tarek Ibn Ziyad (Carrer de Sant Rafael, 10, Barcelona, Catalunya 08001)
Oslo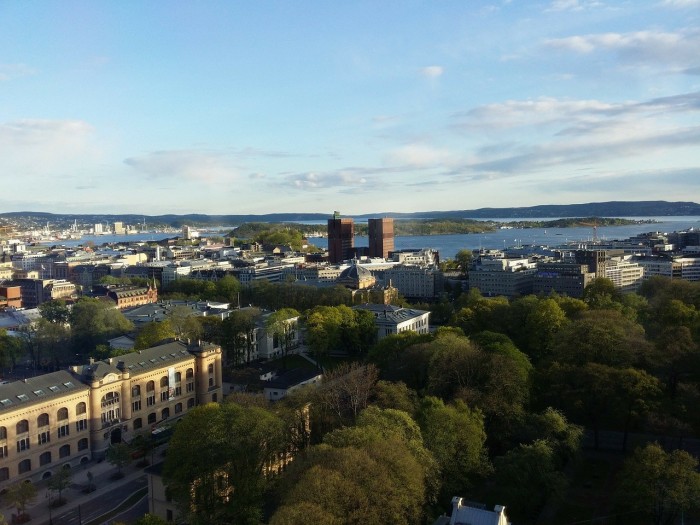 When thinking of the next Muslim friendly destination, the capital of Norway might not be the first place that comes to mind, but it is a great place for an awesome vacation as it combines nature and landmarks in a unique way! Oslo is super friendly and there are plenty of things to see and do. Plus, there is a Muslim community as well.
Istanbul Kebab & Bakeri (8 Trondheimsveien, Oslo, Norway 0560)
Saray Restaurant (10 Trondheimsveien, Oslo, Norway 0560)
Mosque: World Islamic Mission (Åkebergveien 28, Oslo, Norway 0650)
Also read: 5 Amazing Muslim-Focused Destinations You Probably Don't Know About
I have always said that if there are Muslims, there is a mosque and a halal place. Considering Muslims are around 1.7 billion people, I doubt there are many places in the world where you can't find Muslims. Just get out there and explore this beautiful world!