Malaysia has been noted by many travellers as one of the most underrated countries in the Asia-Pacific region. Some are only familiar with Kuala Lumpur, the capital of Malaysia. Many destinations in Malaysia are often overlooked even though they have plenty to offer. There is actually so much to explore in this country, which has three major regions – Peninsular Malaysia, Sabah, and Sarawak.
This list will give some refreshing destinations for those who are not so sure where to go in Malaysia.
1. Miri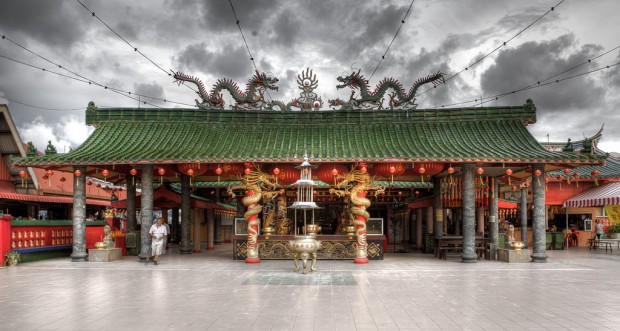 Image credit: Kuba
For travellers who will be going to the Sarawak Region for the first time, Miri is one of the often overlooked destinations. It offers a very laidback ambience. Despite the very calm atmosphere that this destination exudes, it does not lack in points of interests at all. The seahorse is the symbol of this city, and this is because Miri surrounded by a lot of beaches. There are a number of ideal diving spots near Miri for both amateur and professional divers. There are also several national parks around the city that can be accessed by public transport or by getting a cab. Travellers in Miri can also hop over to the nearby nation of Brunei and its national capital Bandar Seri Bengawan for a short stay.
2. Kuching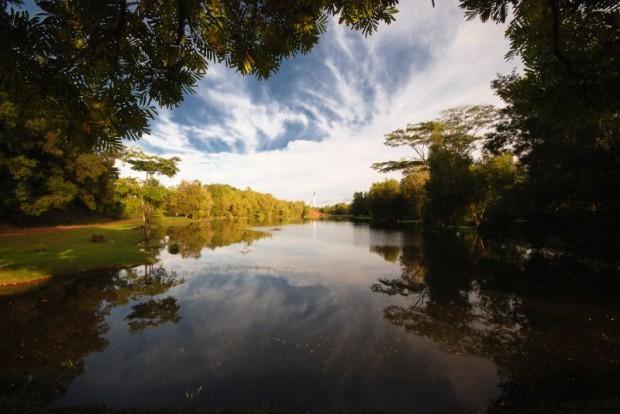 Image credit: Ahmad Safri Yusop
Travellers who wish to have a total Malaysian experience should not skip Kuching. Kuching is a city with a rich history and plenty of exciting attractions, such as museums and historical parks. It is also the home of the first planetarium in Malaysia – the Sultan Iskandar Planetarium. Shoppers who would like to explore great selection of native handicrafts and antiques can check the Main Bazaar, which is Kuching's oldest main street.
3. The Perhentian Islands
Image credit: Christian Holmer
Located approximately ten nautical miles off the state of Terengganu, the Perhentian Islands are considered as one of the lesser known travel destinations for beach lovers, who often opt for the more famous but also more crowded Penang and Langkawi. Perhentian Islands comprises several islands, some of which are uninhabited. The Perhentian Islands offer a wide variety of accommodation options that will surely fit any budget. Travellers are in a treat because of the friendly locals, peaceful atmosphere and fantastic beaches.
Also read: 8 Obscure Islands in Malaysia for an Exotic Beach Vacation
4. Kapas Island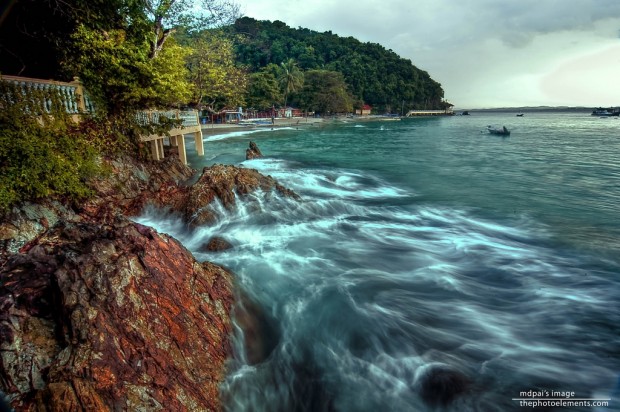 Image credit: Fairuz Othman
Another destination that is off the state of Terengganu, Kapas Island is one of the less touristy locations that Malaysians prefer to keep all to themselves. Kapas Island is a peaceful destination that offers a good kind of isolation. It is a slightly better version of the Perhentian Islands in terms of the services and accommodations available. Some exclusive resorts have been established here, and the premium that is included in the price is the privacy and exclusivity that congested destinations cannot offer.
5. Kuantan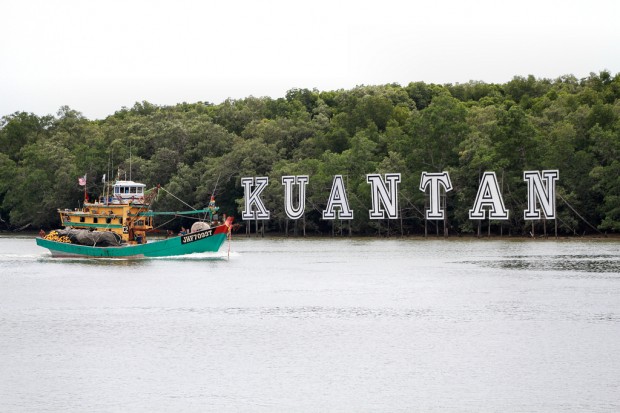 Image credit: Phalinn Ooi
The ninth largest city in Malaysia, Kuantan features a good mix of beach options and nature parks. This is one of the most developed destinations in this list, but it is progressing without being explored well. Travellers will appreciate the city life, as well as the destination options available nearby. There is the Teluk Cempedak Beach, which is one of the most picturesque beaches in the area, as well as Batu Hilam, Beserah, and Cherating. Travelers can also reach Pulau Ular, commonly called as Snake Island. Some alternatives to basking under the summer sun at the beach are nature-related points of interest, such as Sungai Pandan Waterfall and Jerangkang Waterfall. Also near the vicinity is Sungai Lembing, which is less than an hour away from Kuantan. This area features one of the world's deepest underground tin mines. There is also a Tin Museum here that displays the glorious tin mining days when the mine was still operational.
6. Pekan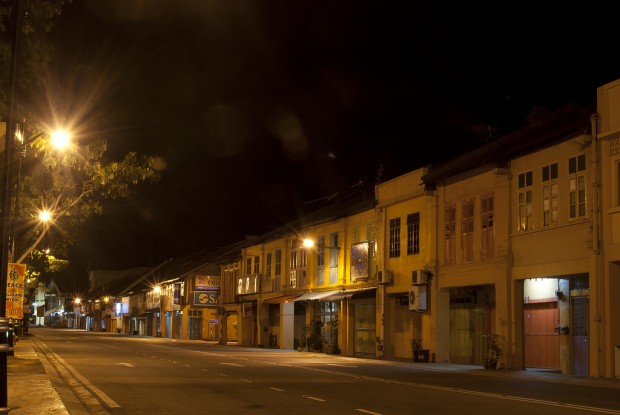 Image credit: See Shinn
Travellers commonly overlook the peaceful Malaysian town of Pekan. Travellers here are considered to be so rare that locals actually smile and become excited when they spot foreign travellers. The town has several tourist spots, including a museum that houses what is believed to be a mystic dagger, as well as the Abu Bakar Royal Mosque. Located near Pahang River, Pekan has its fair share of riverbank spots as well as beach destinations that are less than fifteen minutes away from the town proper.
7. Tasik Chini
Image credit: Hadi
Another beautiful destination in Malaysia along Pahang River is Tasik Chini. Considered as Malaysia's second largest lake, it has often been overlooked despite the idyllic scenery that it offers. The forests around Tasik Chini are among the least disturbed in the country. Waterfalls and numerous caves can be explored within the vicinity, and travellers can even spot wild boars and elephants here. For bird enthusiasts, locals recommend that you visit the place from October to March, when birds from Northern Asia flock to the area.
8. Poring Hot Spring and Nature Reserve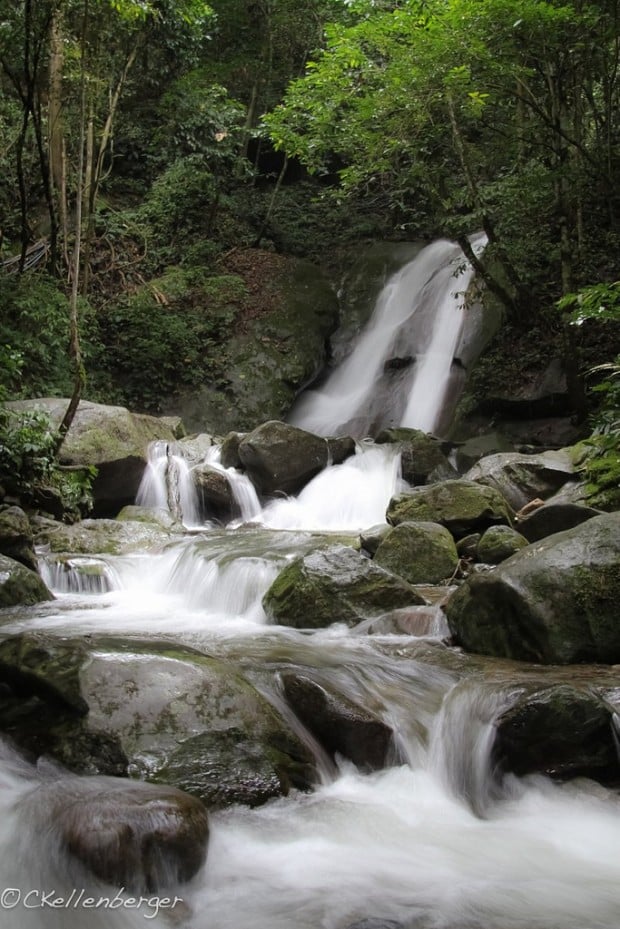 Image credit: Carrie Kellenberger
Poring is a tourist resort located in the Malaysian region of Sabah. It is bountifully surrounded by national parks, hot springs, a butterfly farm, and an orchid reserve. Poring has been considered by backpackers climbing Mount Kinabalu as a recovery area after an intense hike. The springs here are known to have sulphuric minerals that relieve aching muscles. After all the relaxation, travellers can explore the nearby destinations, such as Kipungit Waterfall, as well as Poring Canopy Walkway.
Also read: 10 Mountains to Climb in Malaysia With the Most Incredible Views
9. Georgetown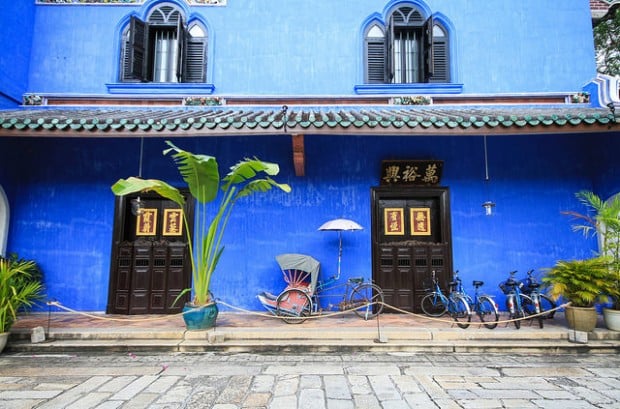 Image credit: 马克爱生活
Georgetown is located in Penang and is one of the most underrated destinations in the Peninsular Malaysia. It is a bustling city which will entice amateur and professional travel photographers due to its combination of old world and contemporary charm. A shopping haven and a city that looks like a large-scale historical museum, Georgetown has a lot to offer aside from being a drop-off point to the more famous destinations.
10. Semporna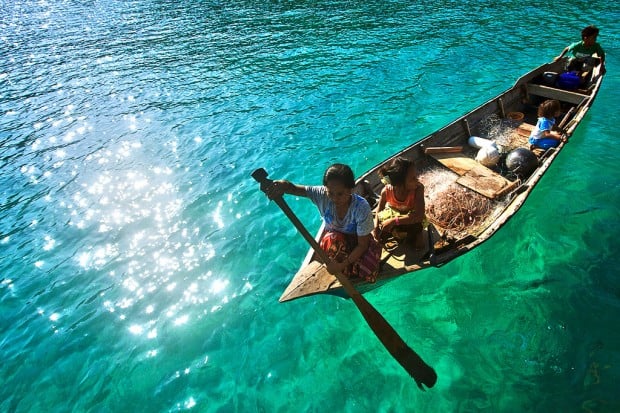 Image credit: Imran Kadir
Commonly known for the Regatta Lepa, which refers to the local traditional boat races annually held in April, Semporma is one of the best gateways to probably the best diving spots of Malaysia, such as Mabul, Sipadan, Sibuan, Siamil, and Pom Pom. This is also the home of a marine park called Tun Sakaran. Visitors who are familiar with Semporma enjoy the sunny weather, as well as casual snorkelling and sunbathing. Because of its lack of the usual human traffic, it serves as an escape for travellers who prefer to de-stress and just enjoy the place by themselves.
It is never too late to experience the hidden gems of this wonderful country, which has been limited by many to only Petronas Towers and Legoland. The destination options here are almost endless, showcasing diverse categories from nature tripping to all-day shopping. Malaysia offers such a great travel experience that is best witnessed first-hand.
Also read: Which Parts of Malaysia You Won't Regret Visiting