ZUJI x TripZilla: Presenting to you, our nifty 'ZUJI Keeps It Real' series!
Straight up, no fluff: arm yourself with candid travel cheat sheets that contain authentic stories, real life experiences and insider tips for fellow travellers. We've been inspired and we hope you will be too!
---
I'm making a bold statement here, but I'd say we've been falling in love with Thailand the wrong way. Ask your immediate neighbour to cite a few destinations, and I'd bet my last dollar they'll be waxing lyrical about shopping in Bangkok or gushing over the beaches in Krabi and Phuket.
But other than those, Thailand is actually a cultural gold mine brimming with history and vibrancy. Delve deeper and uncover the country's sprawling landscapes, illustrious culture and authentic festivals. The best place to kickstart this would be at Chiang Mai, one of the country's untouched gems:  
NOTE: THIS SALE HAS EXPIRED, BUT DON'T MISS THE NEXT ONE! FOR INSIDER INFORMATION ABOUT THE NEXT FLASH DEAL, JUST:
Laid-back, quiet and unassuming, these are the sights in Chiang Mai that'll make you fall in love with Thailand the right way:
1. Hang Dong Canyon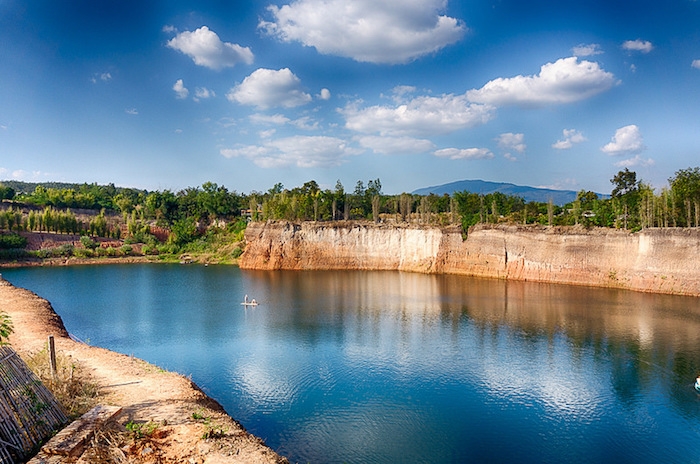 Image Credit: Annika Thielemann
Say hello to Thailand's very own Grand Canyon. With peculiar rock formations warped into bizarre shapes sporting varied shades of brown, Hang Dong Canyon looks exactly like a chip off the block from the Grand Canyon in the States that we're all familiar with. Though it isn't as lofty and renowned, it's definitely an attracting worth visiting.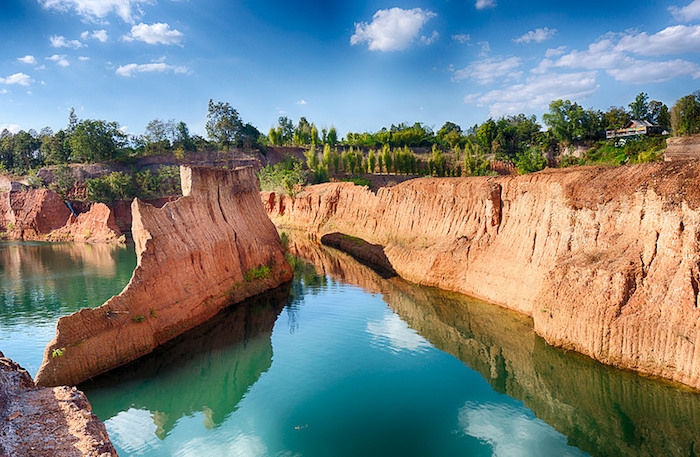 But unlike the one in the United States, jumping off this canyon won't lead to imminent doom. Instead, quarry jumping is a popular attraction here! People come to plunge from cliffs ranging 10 to 20 metres high into the cool river below. Even better, this canyon is barely a blip of the conventional tourists' radar so you won't have to contend with annoying crowds. Warning: Do not attempt this if you aren't a strong swimmer. There's still tons of activities here like sunbathing as well for you to have a safe yet memorable experience.
Travel Cheat Sheet Tip: They don't provide lockers here, and I wouldn't recommend leaving your valuables unattended while you spend your afternoon jumping from the different cliffs. Leave your valuables stowed away safely in your vehicles instead.
2. Doi Luang National Park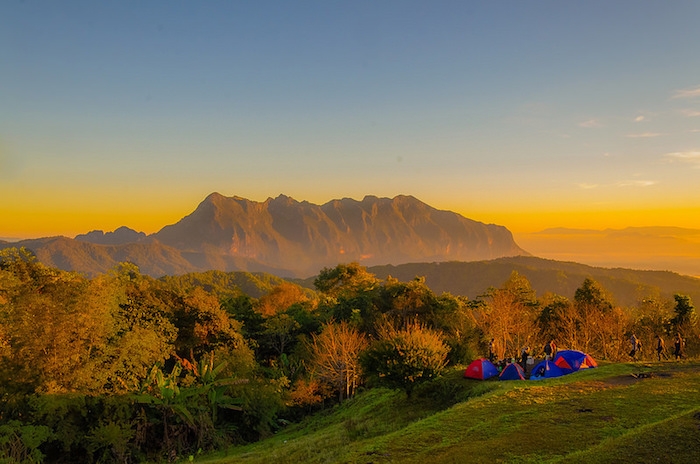 Image Credit: Pol TaTham
If you're a true blue outdoor enthusiast like I am, then you'll love this little piece of heaven. With dense emerald-hued forests, winding lakes and torrential waterfalls, Doi Luang National Park is the one-stop destination for all things au naturel. One must-see attraction is the Poo Kaeng Waterfall, which stands a staggering nine stories high. From this waterfall, the sediment deposition also forged deep stalactite and stalagmite caves in a natural menagerie rarely found throughout Asia.
Travel Cheat Sheet Tip: The national park is closed from 1 September to 31 October every year to 'revive', a recuperation period of sorts in a bid to preserve its glorious natural state. Do make sure that you plan your trip around these dates!
With sights as magical as these, you're going to need all the photographic equipment you can get. From good cameras to batteries, the online duty-free
iShopChangi store
has it all. Plus, you can even shop on the go, and ensure that you have everything you need!
Book your flights to Chiang Mai from S$259 with ZUJI and receive a S$15 iShopChangi e-voucher, which is perfect for all your Instagram needs.
3. Wat Umong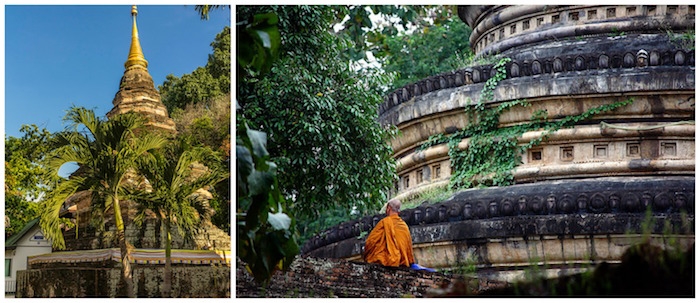 Image Credit: (left) Stefan Fussan; (right) Heiko S
Resting in the foothills of the heavily forested Suthep mountain, Wat Umong is a decaying monument with an incredulously eccentric architecture. The temple's towering chedi, a mound-like structure serving as a meditation house, is criss-crossed with a mysterious network of tunnels.
Upon closer inspection of the tunnel walls, I managed to spot ancient drawings of elephants that I hear are thought to date back centuries ago. This temple oozes a mystic vibe that adds an element of surrealism to its already aged aesthetic. With deteriorating walls and algae-hugging pillars, the Wat Umong ruin is a serene escape from the metropolis.
4. Chiang Mai rice fields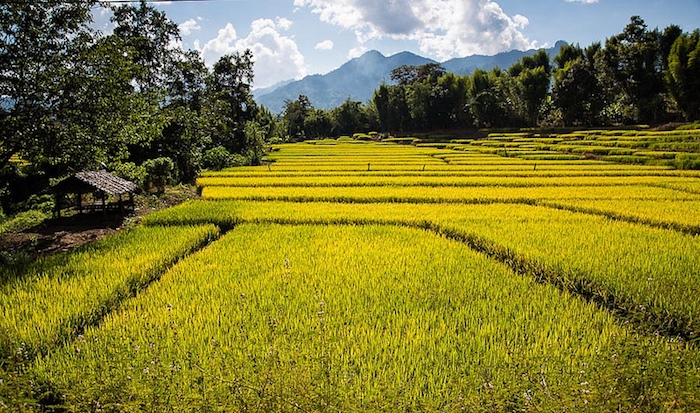 Image Credit: John Shedrick
What better way to experience Chiang Mai than to cruise through its idyllic and quiet countryside? Feast your eyes on endless stretches of yellow-green rice fields cultivated into neat jigsaw-like tiers, rustic farmhouses and local field workers toiling under the sun. I recommend renting a bicycle to enjoy this picture-perfect region. There are also various guided bicycle tours around the countryside should you wish for a more structured experience.
5. Chiang Mai Lantern Festivals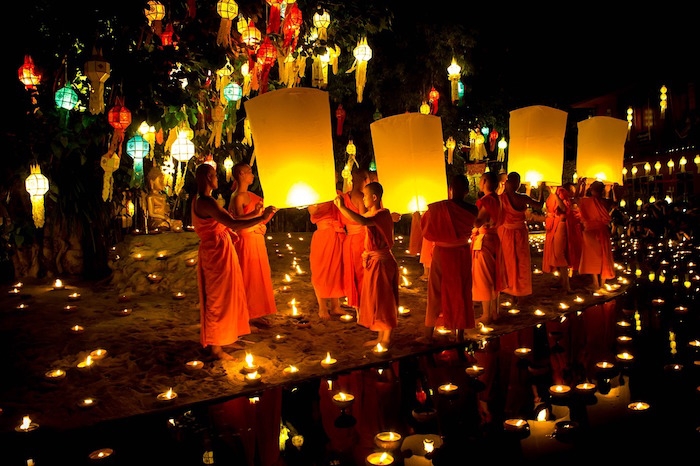 One undisputed attraction has got to be the annual Yi Peng and Loi Krathong lantern festivals. Each year around November, thousands of people converge throughout Chiang Mai to celebrate this intimate aged-old tradition, which is perhaps one of the most magical sights that I've ever set sight on.
The festivals involve releasing khom loi (lit lanterns) into the jet black night sky and Loi Krathong (small floating lanterns) into bodies of water. This symbolises participants "releasing" their personal demons and woes as they let go of their lit lanterns. You can even write your personal wishes on them!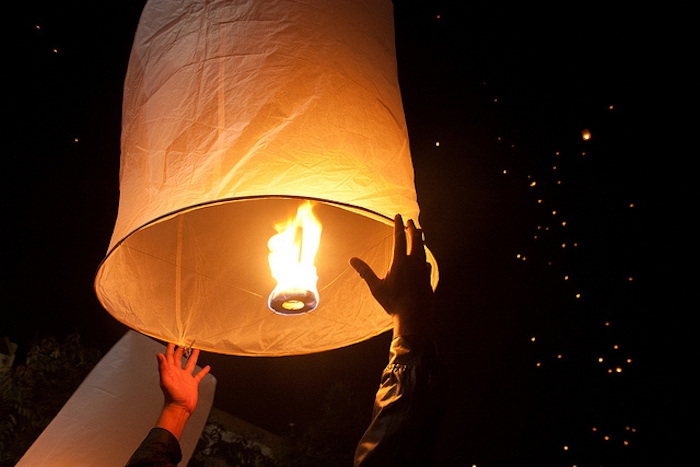 Image credit: Andrea Schaffer
Trust me, nothing really trumps the captivating view of a whole sea of lanterns simultaneously illuminating the night sky. Held annually on the full moon of the 12th Thai month, this sombre festival is a refreshing but welcomed breather from the dizzyingly hectic city living.
Travel Cheat Sheet Tip: Do keep in mind that this is still, essentially, a religious affair. It goes without saying that respect must be paid during prayer sessions. Some places bar suggestive clothing so don't dress too revealingly as well. Besides, only when you respect the local culture will you truly be able to appreciate it!
The lantern festival undoubtedly attracts thousands of eager participants, tourists and locals alike each year. However annoying, hotel prices naturally often go bananas to combat this steep demand.
Dodge past these hiked prices with 12% hotel coupons on selected Chiang Mai hotels on ZUJI. Cast aside your hotel woes and book your flights to Chiang Mai from just S$259 with ZUJI now – with a $15 iShopChangi e-voucher, a 5% rebate when you book with your Citi Credit Card and the aforementioned 12% hotel coupon code, planning your holiday with ZUJI will help light up your holiday and give you a care-free lantern experience!
6. Mae Sa Elephant Camp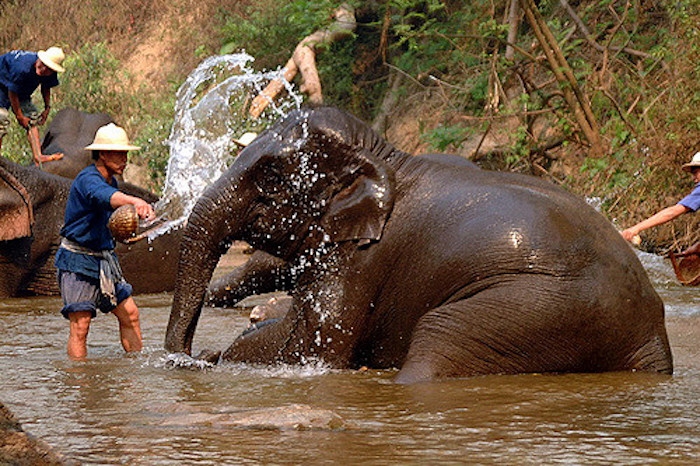 Image Credit: Bryan Ledgard 
Within the Mae Sa Valley, lies the largest assembly of domesticated elephants in northern Thailand. If this sounds a tad alarming to you, fret not because this establishment is actually founded upon, and currently champions, a worthy cause. It adopts domesticated elephants and saves stranded ones all across Thailand to conserve and protect them from abuse.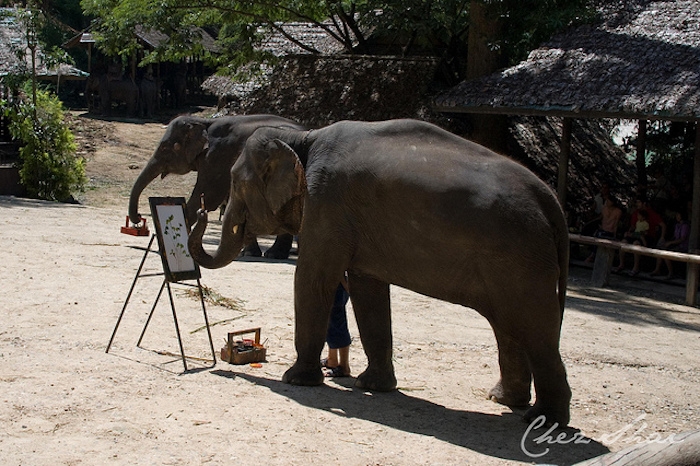 Image credit: Shaina Sawyer
At Mae Sa Elephant Camp, these elephants are free to do what they like; they can paint, play football and even dance. A meaningful trip here will help you appreciate the beauty of these regal animals. Beyond the elephants, the beautiful Mae Sa backdrop also offers many dramatic photo opportunities.
7. Doi Pui Tribal Village

Image Credit: (left) Gary Cycles; (right) Dimitri Markine
Cradled within the heart of the Doi-Suthep Pui National Park resides the indigenous hill-dwelling Hmong tribe. As though frozen in a perpetual time capsule, this hermit village is a major throwback to a bygone era. Attap shacks (more modern ones use sheets of corrugated metal), locals still donning traditional embroidered ethnic robes and peddling their handicrafts – Doi Pui offers exclusive insight into the customs and cultures of the indigenous populace.
Granted that the tribe may have become more commercialised in recent times, but they remain collectively bounded by a sturdy commitment to preserve their way of life. Paying a visit here was, to say the least, an extremely eye-opening experience.
8. Bua Thong (Sticky) Waterfall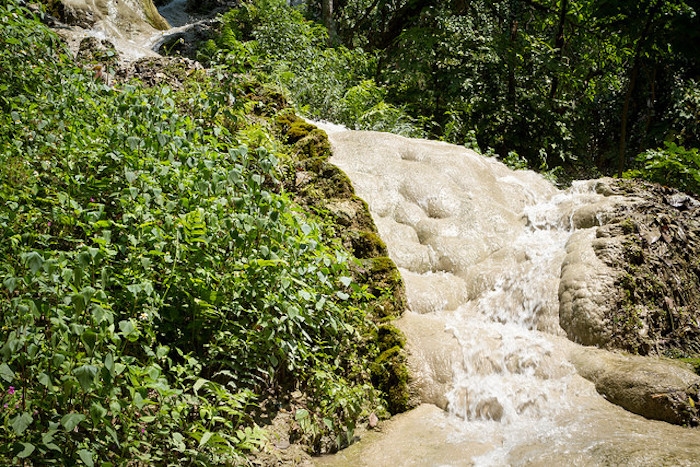 Image Credit: Brian Jeffery Beggerly
Splashing amidst the cool shade of the luscious Chetsi Spring Forest Park, the Bua Thong Waterfall (also known as the "Sticky" waterfall) is a gravity-defying spectacle. One can consider standing by the edge of a cascading waterfall to sound comically suicidal anywhere else in the world, but definitely not here at Bua Thong.
Despite the gushing waterfall, its limestone exterior means the rocks actually aren't slippery at all! I could even even climb from the base to the summit with my bare hands and feet. Though this isn't exactly the gargantuan amazonian-like waterfall that I expected, it still makes for a pretty novel experience!
Travel Cheat Sheet Tip: In a bid to clamp down on deviant litter bugs, the park has slapped a hefty fine on anyone caught bringing snacks in. So as tempting as it seems, it will save you a ton of trouble (and 1,500 baht! ) if you refrain from bringing food and drinks to the waterfall.
9. Doi Inthanon National Park

Image Credit: Beam Borwonputtikun 
If you fancy getting up close and personal with nature, Doi Inthanon National Park is as close as you'll get to the heavens in Thailand. With a mountain range that's between 800m and 2,565m at its peak, the "Roof of Thailand" will give you completely unrivalled views of its sprawling surroundings. The average traveller's viewpoint of Thailand rarely climbs beyond the ground-level street bustle, so Doi Inthanon National Park offers panoramic vistas like never before. From wildly cascading waterfalls to a deciduous canopy, this pristine park embodies nature in all its glory.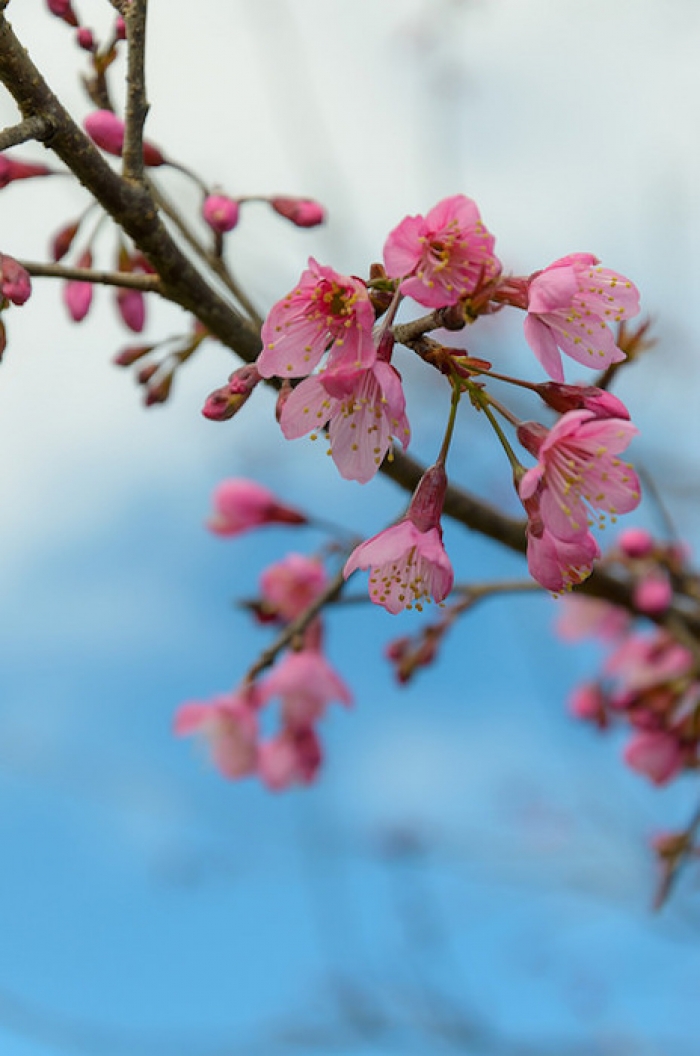 Image credit: Pol TaTham
But the show-stealer is definitely the seasonal "siamese sakura" – yes, imagine my surprise to discover that Thailand had cherry blossoms too! These are actually wild Himalayan cherry that bloom in the January to February period. Who knew Japan's springtime sakura had an obscure but equally enthralling champagne pink sibling in Thailand, huh!
10. Wat Chedi Luang
Image Credit: Evo Flash
This restored ruin stands sentinel along the Chiang Mai skyline. Built sometime between 1385 and 1402, during the reign of King Saen Muang Ma, this weathered ruin stands strong as a remnant of an ancient era. In fact, in its heyday, it was regarded the tallest tower in Chiang Mai, until a chunk of it was destroyed. Located within the Thapae Gate, this ruin looks like something off an exotic Hollywood "lost world" style set and is a unique contrast from the modern surrounding hotels and shophouses.
Travel Cheat Sheet Tip: The Sunday Night Market is just a stone's throw away from Wat Chedi Luang. I recommend scheduling your temple visit for sometime in the late afternoon, and heading straight down afterwards to this buzzing street fair for a good dose of bargain hunting.
Quoting Everest conqueror Tenzing Norgay – "To travel, to experience and learn, that is to live". When all's said and done, I implore you to realise that there's much, much more into the rich Thailand landscape! If you stick to the conventional destinations, then you're selling yourself way short of what it truly means to travel. All you need is a trip off the beaten path to Chiang Mai instead and you'll see why. Besides, what better time to discover it than with flights going from just S$224with ZUJI:
From the sprawling Doi Luang National Park to Wat Umong's weathered ruins, Chiang Mai is Thailand's hidden treasure trove of amazing sightseeing spots!
Book your tickets now from just S$259 with ZUJI and enjoy some AMAZING perks, such as:
$15 iShopChangi e-voucher with any flight booking to Chiang Mai

12% hotel coupon code for selected Chiang Mai hotels

5% flight/ package rebate for travel by September 2017
Seriously. With flights from a mere $259, what's stopping you from exploring Thailand's Rose of the North? 
For first-hand information about ZUJI's upcoming deals and promotions, simply subscribe to their mailing list right here and have them delivered right to your doorstep: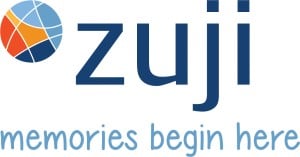 Thank you for your subscription.
By subscribing to ZUJI's mailing list, you will:
Be the FIRST to know about flash sales, special conditions, and exclusive airfares/promotions

Receive hints about flash sale timings – every minute counts!

Have first-hand information about ZUJI special promotions
So, forget the usual tourist-laden malls and well-trodden beaches – much like Yangon and Luang Prabang, Chiang Mai is one of the region's hidden gems that will slowly but surely creep its way into your heart. Keep a look out for the next installment of our 'ZUJI Keeps it Real' series for more travel inspiration!
---
Brought to you by ZUJI.