It was in Yangon where I first fell for Myanmar. It's stripped of the party streets and tuk tuks that backpackers are all too familiar with, but that was what stole my heart. The unscathed cityscape, locales that aren't swamped with tourists, and the genuine smiles of the friendly Burmese, complete with their signature betel nut-stained teeth.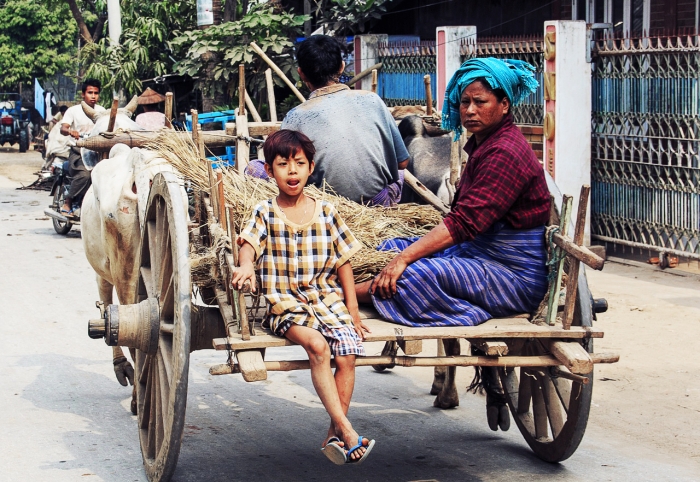 Yangon gave me a completely different set of travel tales to take home. I cringe as I type this, but it redefined what traveling means to me. Instead of checking off activities and making the most of my time there (what does that really mean anyway?), I got down to thoroughly immersing in its alluring, slightly reticent culture.
Ironically though, here I am sharing with you a checklist of things you should do in this beautiful city the next time you're visiting:
Join in a local festival (Thingyan 2017)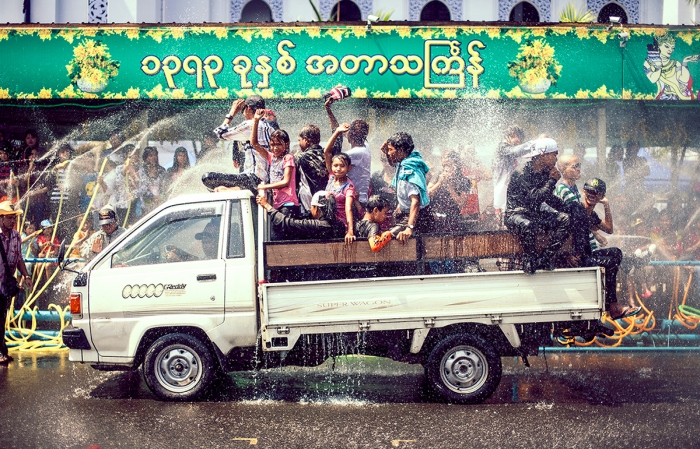 Image credit: Theis Kofoed Hjorth
My trip to Myanmar coincided with its annual Thingyan festival, which is the Burmese version of Songkran. Lesser known, smaller scale, but still nothing short of amazing. Water parades, water fights, and all-day street parties – count me in.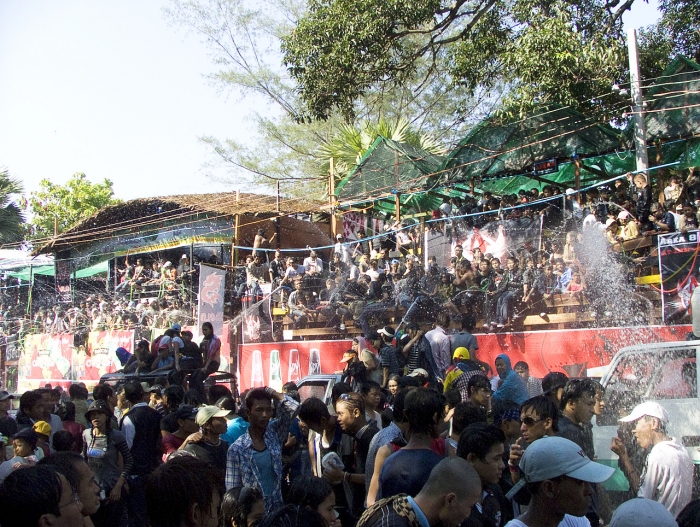 Image credit: juls78
Like Songkran, Thingyan ushers in the nation's New Year with massive water parties and a whole lot of gaiety. It's celebrated over the weekend, usually in mid April, calling for the perfect weekend getaway soddened with true-blue Burmese fun.
Hop on the Yangon Circular Railway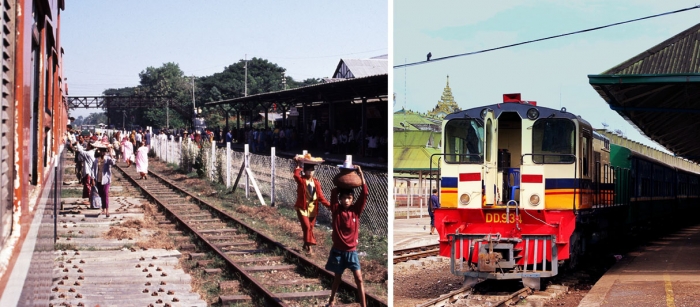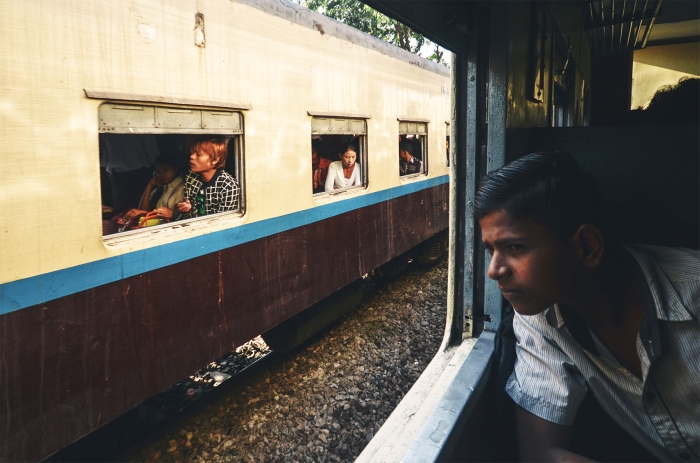 Image credit: Eddy Milfort
From the handwritten ticket to the local chatters, from the monk catching a shut-eye amidst the chaos to school kids scuffling for the window seats; a ride on the Yangon Circular Railway might cause a sensory overload for some, but I utterly enjoyed every minute of it.
Sorry Singapore, but your carefully-planned city bus tours got nothing on this. Besides, a ticket only costs a dollar, and traverses you hours after hours across both the city area and rustic outskirts of this magical city.
Travel Cheat Sheet Tip: Bring along your passport when you purchase your tickets. Grab them directly at Yangon Central Railway Station, where the Yangon Circular Railway departs every hour from platforms 6 and 7, starting from 0830.
Marvel at the shiniest pagoda you'll witness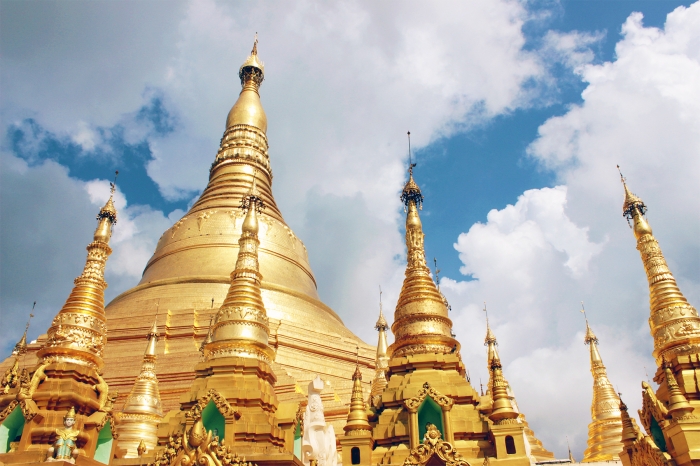 Image credit: Stefan Munder
There's no way you can overlook Shwedagon Pagoda. It's #1 on every Yangon travel guide, and literally too – you won't miss something that's perched 100m atop Singuttara Hill, glows mercilessly in the night, and is visible from every nook of the city.
The Shwedagon temple complex is massive, with pavilions, prayer halls, and stupas after stupas. I was pretty overwhelmed taking in all the grandeur when I first stepped into the compound, so imagine how spellbound I was when I finally saw Shwedagon Pagoda, the main stupa towering over 300 feet. It's hard to fathom how this 2500 years old pagoda plays host to over 20,000 gold bars, gold plates and diamonds, including a 72 carat piece.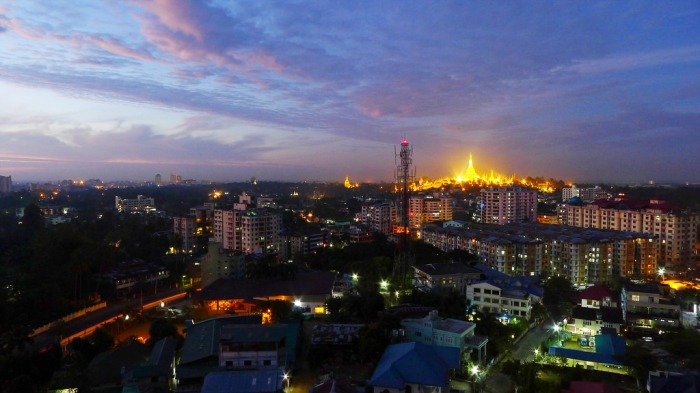 Image credit: Soe Lin
Travel Cheat Sheet Tip: The sunset is an absolute must see. Around 6pm, everyone came to an unhurried pace, finding spots to patiently take in the sundown spectacle. Watch as the Shwedagon Pagoda is bathed in the magenta and orange tints; the golden stupa started glistening when daylight fell, almost as if it had replaced the Sun.
Spend the morning at a local market

Image credit: (right) Peter Halling Hilborg
Yangon's street markets hardly fall on to-do lists of its travellers. Unlike touristic bazaars, these market spaces are as authentic as Yangon can get – no kitschy souvenirs nor overpriced food stalls, just a labyrinth of makeshift tents parked a tad too close to one another, with locals selling fresh produce, seafood, garments, and everything else in between.
If, like me, you're a sucker for a peek into the locals' truest, bona fide everyday life, then wake a little earlier in the morning and head down to one of these street markets. I even managed to grab a hearty bowl of noodles for breakfast at one of the food stalls during my time there – definitely worth skipping the snooze.
Don thanaka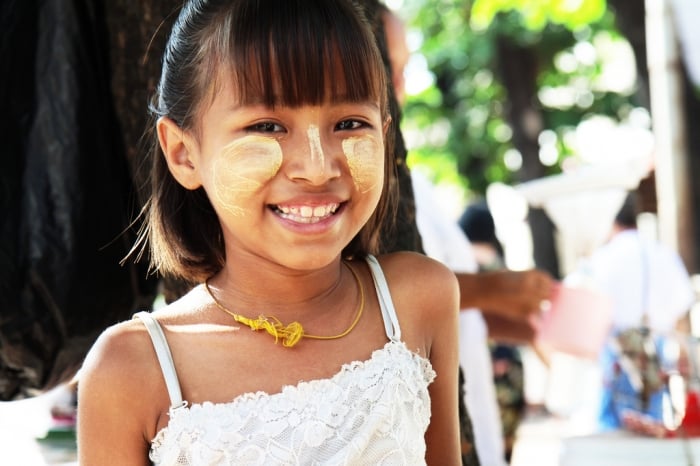 Image credit: Stefan Munder
Something hard to miss is the yellow substance that women, men and children commonly apply on their faces and sometimes arms and legs. These patterns dabbed in pale yellow are Thanaka, a cosmetic paste made from the grinding of bark.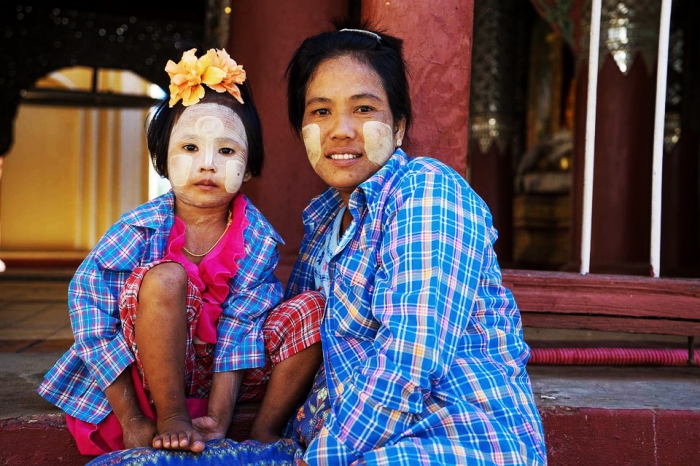 Yangon is littered with humble market and roadside stalls selling Thanaka. And just within the first hour after arriving in Yangon, I tried on Thanaka while exploring the streets by my hostel.
After a chat with the shopkeeper – amidst communication breakdowns, hand gestures and a good laugh – I got to know the many benefits of Thanaka: skin protection, acne control, healing of rashes. It is even medically used for malaria, epilepsy, skin sores, heart disease and stomach infection.
Take a 10-minute ferry ride to Dala Village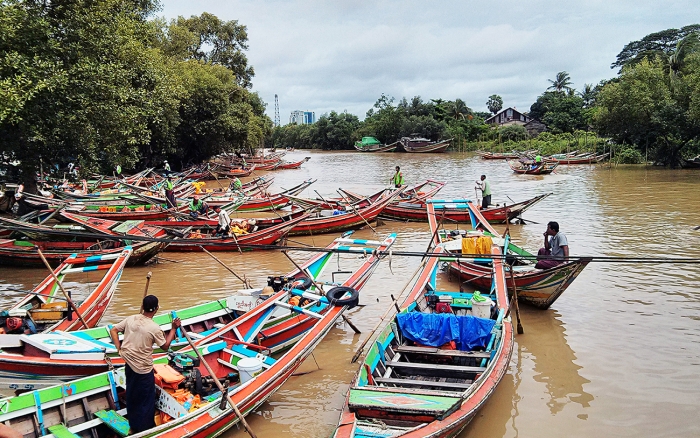 Image credit: Denis Barthel
The very much unexplored Dala, a village to the south of the Yangon River, is a rustic respite juxtaposing the unresting streets and vibrance of Yangon.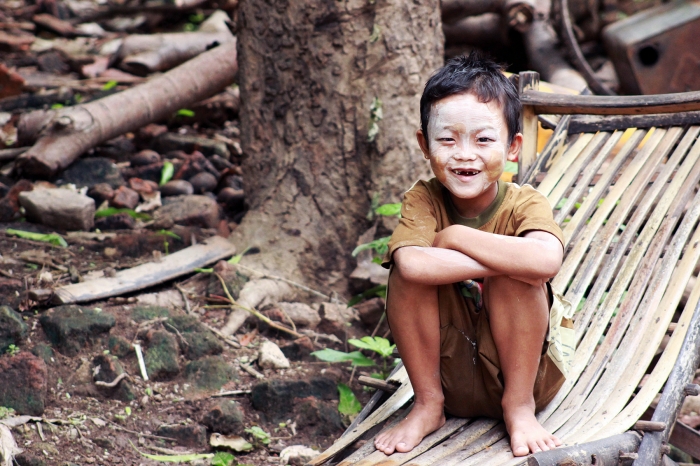 Image credit: KX Studio
No prizes for guessing who has the best skin complexion in the village with all that Thanaka.
Dala Village is also home to many joyous villagers, some of the most welcoming locals I've met. Though with lifestyles starkly poorer and less fancy from the city centre's, these Burmese make up for that with their infectious, carefree nature.
For a taste of an authentic local village life in Dala, take a short 10 minute ride on a ferry from Pansodan Street Jetty for just S$6.
Learn the robes of wearing a monk's sari and lungi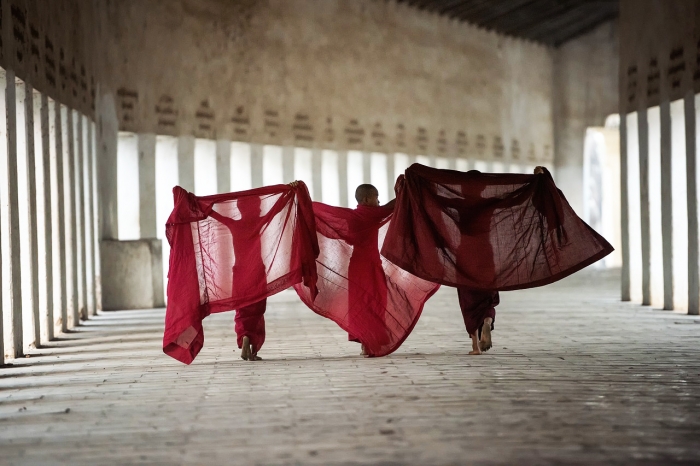 Quite commonly, foreigners delve into the Burmese culture by taking it further than just temple visits and one-time offerings. They take up half-day meditation courses at monasteries or week-long stays in temples. Some even go into temporary monkhood.
Without the time nor the grit, the closest I got to an immersive experience was learning how to properly wear a monk's sari and lungi after a crash course from a shopkeeper at one of the monk boutique stores around the Shwedagon Pagoda premise. For the clueless, sari is draped over the monk's upper body, while lungi acts as the monk's 'pants'.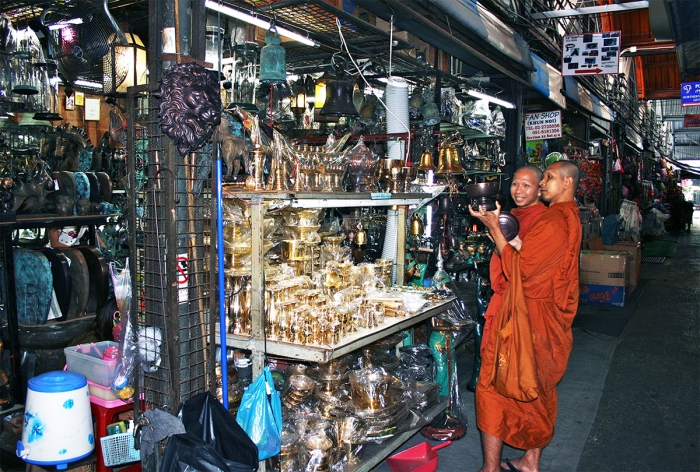 Image credit: Ian Gratton
These monk boutique stores also make an interesting sight not to be missed. They are basically the mama shops for monks and nuns, selling necessities including begging bowls, robes, tiffin containers, and devotional books.
Yangon is every bit as romanticised as it sounds. Go off the beaten track and start exploring all the wonders this city has to offer, especially when return flights to Yangon are going from just S$174 on ZUJI:
Grab 'em flight tickets from just S$174 with ZUJI and maybe we'll meet each other in Yangon real soon.
---
Brought to you by Changi Airport Group & ZUJI