The bustling, cosmopolitan capital city of Kuala Lumpur is where visitors can find a flurry of activities, rapid urban development, modern infrastructure and endless entertainment options.
However, like many capital cities, the city known among Malaysians as KL can also be subject to higher costs compared to other locations throughout Malaysia (such as those on the outskirts). Fortunately, this Southeast Asian city does contain ways in which the savvy traveller can save through cheaper alternatives when it comes to transportation, food, and accommodation.
It may not be the most budget-friendly destination in the country but with a selection of inexpensive restaurants, affordable shopping venues, and free-to-enter attractions, it's not impossible to get by on less than $20 a day. Whether you're a budget-conscious traveller or an experienced backpacker, these six ways to save money on your trip to KL can come in handy.
1. Eat like a local
The key to really making your cash last in this city can lie in finding the right places to eat. Food can present a tricky situation for those who don't know where to look. The answer to finding cheap grub is simple: do as the locals do.
Make your way to a kopitiam (a Chinese coffee shop that is common in and out of the city). Such hangouts can be found offering menu selections that are both scrumptious and affordable with a number of local favorites to choose from. Similarly, 24-hour mamak stalls are plentiful and provide fresh coffee as well as South Indian delicacies like roti canai to customers who are looking for good, cheap food.
If you're travelling in big groups, look for food courts in the shopping malls; they can accommodate to different tastes and are incredibly cheap if you pay attention to the bill.
2. Take the train or the bus
If it's a tight budget you're worried about, why not forget about renting a standard vehicle? Kuala Lumpur's public transportation networks can get the job done just fine. With a series of interconnected systems that lead from one destination to another, you can explore the city without breaking the bank. KL's numerous trains and buses can get you right where you need to go without the hassles of rush hour road traffic.
Prominent landmarks, hotels, shopping districts and malls are often within walking distance of most stations with one-way fares that start at RM1.20 (less than $0.50).
If trains aren't really your thing, you may want to consider the GO KL City Bus. This option lets you visit popular districts, shopping spots, train stations and notable attractions. The best part? It's completely free of charge! Look out for a bright lilac-colored bus that makes its way around town, fully equipped with free WiFi and wheelchair ramps for disabled passengers.
3. Purchase a tourist pass
If affordability and convenience are at the top of your list, the KL Pass helps encourage budget-friendly tourism in the country with special privileges that allow visitors to enter prominent attractions or skip queues with fast-track lanes for free. The pass can be purchased at validities of one (RM165), three (RM395) and six (RM675) days. Apart from getting access to various destinations, the KL Pass also grants you exclusive discounts and offers found in selected retail outlets, shopping plazas or dining spots. A complimentary guidebook with useful information about the many activities and locations in Kuala Lumpur is also available.
4. Look out for flight deals or choose a flight with a stop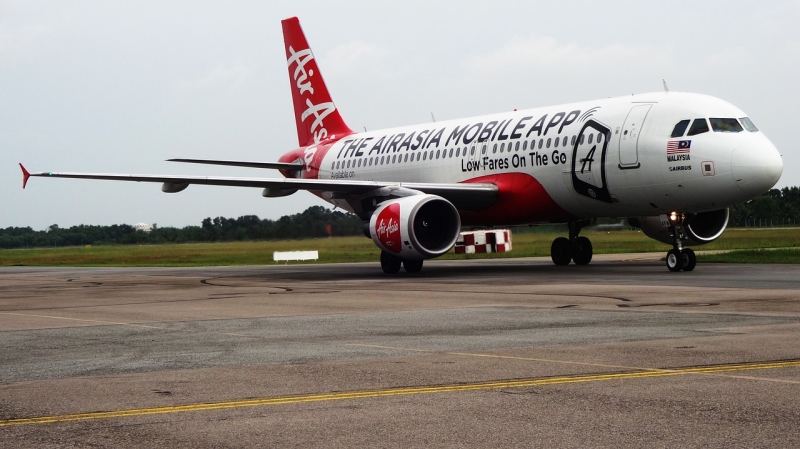 There are plenty of budget airlines connecting Kuala Lumpur to Southeast Asia and beyond. Scoot, Jetstar Asia and AirAsia are just some of them. If their usual fares aren't appealing enough, follow such airlines on their social media pages to be in the know whenever they have special promotions and limited-time offers.
If you're travelling from another continent, try hacking the conventional process and stop over at Dubai, Singapore, or even Bangkok on the way to Malaysia. You may just find that it makes the flight a lot cheaper, plus it gives you a chance to stretch your legs and do a little exploring before reaching your final destination.
5. Save money on early hotel booking
Worried about daunting hotel costs while staying in the city? Why not book your hotel early and cut those rates in half? You could make things easier on yourself if you decide quickly on where you intend to stay in KL, even before you set off. Once you've confirmed the area, start looking for the best deals on hotels online, using comparison sites to check on which prices are lower. Waiting until the very last minute to confirm your accommodation can leave you with higher costs on hotels, especially high-quality ones.
6. Get some guides before the journey
Here's another tip for saving money before you've even started on your trip. It can help tremendously to get your hands on some guides as this can help ensure that you can plan your trip from A to Z, including where and when you'll be able to save money. Carefully plan your route and have a simple strategy that will have you saving cash every step of the way while at the same time letting you enjoy KL to the fullest.