My friends often tell me that making an itinerary is very challenging, especially if you want to maximise your experience while you travel. How about we get away with one day, two days, or a week's worth out of your planning?  Try VOLUNTOURING!
Voluntourism has been an increasing travel trend all over the world. People have chosen to use their time effectively during their travels through contributing short term or long term amounts of time dedicated to projects that help others, the natural environment, animals, and many more.
Also read: Why Volunteer Abroad?
Make a difference and travel to help the world. Here are just some organizations you can VOLUNTOUR with in Southeast Asia:
Cambodia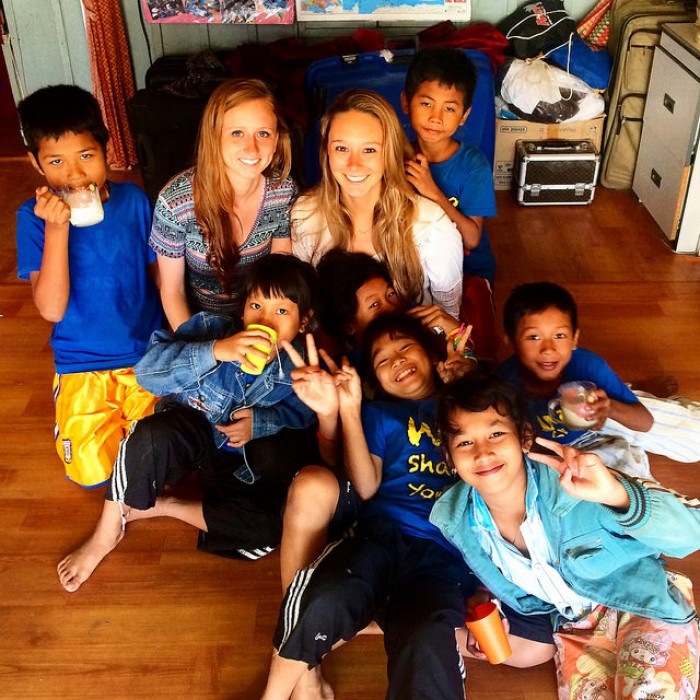 Image credit: Volunteer Abroad UBELONG
After touring Angkor Wat temples in Siem Reap, spend time with kids at Sok Cambodia Children Orphanage or join an educational social tour with Pepy Tours. Before checking out various temples like the Royal Palace and Silver Pagoda in Phnom Penh, join programs offered by SCAO or Friends-International.
Indonesia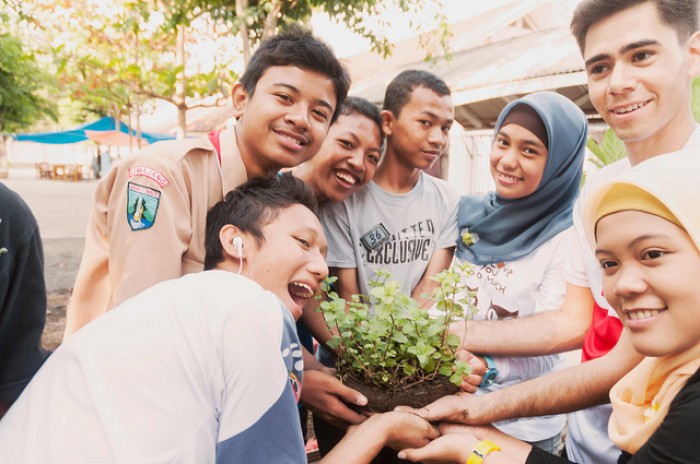 Image credit: Matt Borden
Indonesia is known for its best beaches and sea views. How about immersing yourself in social programs while appreciating the amazing views this country can offer with Volunteer Bali By The Sea? After your spectacular photo-op at the Borobodur temples, join programs spearheaded by Friends of the National Parks Foundation or Voluntourism Indonesia. For some time now, palm oil companies have been steadily destroying rainforests in Indonesia that harm Orangutans' environment. Help in any way you can with Project Orangutan.
Malaysia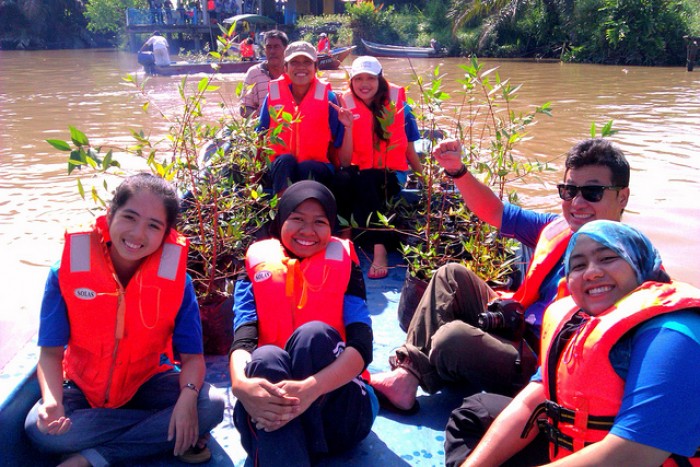 Image credit: USAID Asia
Organizations like Kechara, Makna, Pertiwi Soup Kitchen, or Make-A-Wish provide tourists with short term volunteering experiences while travelling. Waiting for your tour to visit the Batu Caves or bus to Melaka? Spend a few hours at a Soup Kitchen, Feeding Program, Tutoring Session, or making kids' wishes come true. You can make a difference even for just a few hours.
Philippines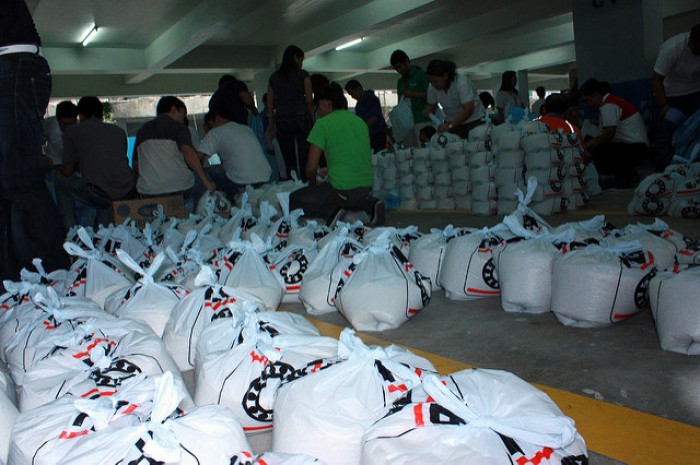 Image credit: REM (rembcc)
Are you on a layover in Manila to the best beaches in the world? Spend a day tutoring kids at Payatas with Tulong sa Kapwa Kapatid. After experiencing the best of sun, sand, and beach that the Philippines can offer, humbly involve yourselves by joining programs of Babies of Boracay, Hands on Volunteer Vacations or GapXperience Asia Palawan – you can even join the Payatas Orione Foundation and help the poor!

Also read: Volunteering in the Philippines: 5 Nonprofit Organizations to Get Involved In
Thailand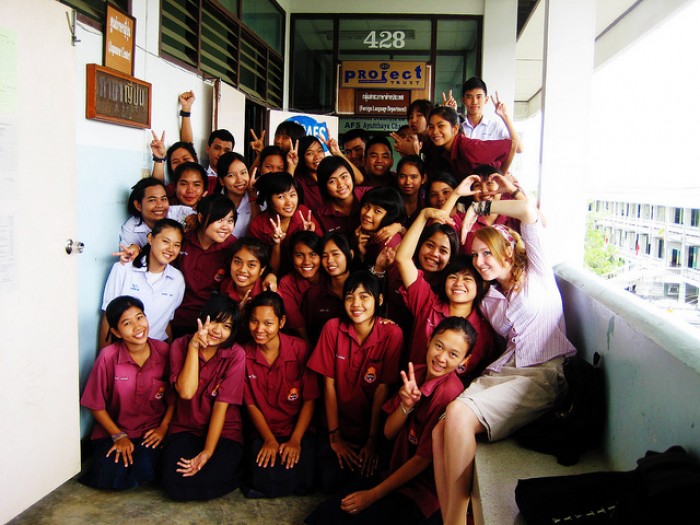 Image credit: Project Trust
Bathe and feed elephants instead of riding them at Elephant Nature Park. After your long walks at the Grand Palace, Wat Pho, and Wat Arun, sit down and make school supplies with Paper Ranger for students. Do you want a physically challenging volunteer experience? Immerse yourself at a farmhouse with Sahainan or restore coastal systems or build homes with Baandinthai.
Vietnam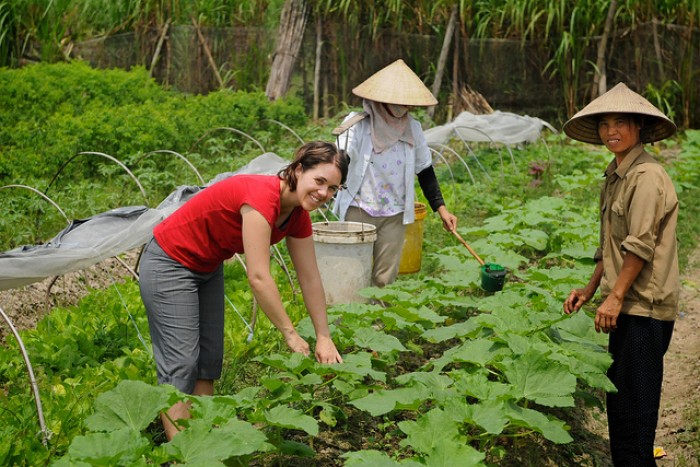 Image credit: Tamara Baillie / AusAID
After an exciting experience of Hanoi's synchronised chaotic streets, continue that thrill by joining programs of Cadip Volunteer Vietnam, Vina Volunteer Service, or Thien Phuoc Charity that can bring thrill and joy to the people that you will help.
Before voluntouring in another country, make sure to do an extensive research on the social organizations that you will join. Contact key persons, ask questions, and layout plans that can be beneficial for your volunteer experience.
Voluntouring brings you to a very significant level of travelling. Aside from being in a new place, you immerse yourself in a different culture, you can wholeheartedly open your eyes to social issues, and you become a part of change…
…Change that can help the world and somehow make it a better place.
Also read: 5 Ways to Be a Better Traveller